5 Alternatives to Google Analytics That Go Beyond Statistics
Google Analytics is the go-to tool for businesses to analyze website visitors. However, there are a few areas where Google Analytics does not quite cut it. Sales, marketing and design teams need something extra.
While it is a convenient tool for web analysts and product managers to gather data and monitor performance in groups, salespeople need data about individuals. Design teams need data on how users are engaging with content to improve user experience and increase conversions.
Analytic tools provide you a lot of metrics. Some of the data might give you a sensation that something different is happening but in reality, no meaningful outcome can be derived from the metric alone (vanity metric). For example, to salespeople knowing 1000 visitors came from a Google Ad is a vanity metric while knowing which exact user came from Google Ad seeing a particular keyword is an actionable metric. This has been discussed in detail by Neil Patel in his blog post.
So, for businesses, knowing how leads engage with the content and understanding if they are qualified is necessary. The tracked data can also help in scoring leads, customizing user experience and improving conversion funnels.
Different businesses have different requirements. You can try out alternatives or combine Google Analytics with other tools. For this, we will recommend some alternative visitor tracking solutions that will empower you with usable information about your leads and customers.
1. Salespanel
While Google Analytics shows you visitor data on a statistical level, Salespanel shows you data on an individual level. On the standalone freemium version of Google Analytics, you cannot identify a visitor from his session.
With Salespanel, when a lead fills out a lead form or visits from your sales emails and newsletters, you will know who they are, where they are from and what they did on your website. Salespanel also identifies companies who visit your website even if they don't end up signing up. Salespanel also provides advanced sales and marketing solutions like lead aggregation, lead qualification, and sales-marketing alignment.
All qualified leads can be synced with your CRM. Salespanel brings everything under one dashboard to create a central hub for all of your sales and marketing.
Sign up for a free trial here: Free Trial
Pricing: Plans start at 49$/month.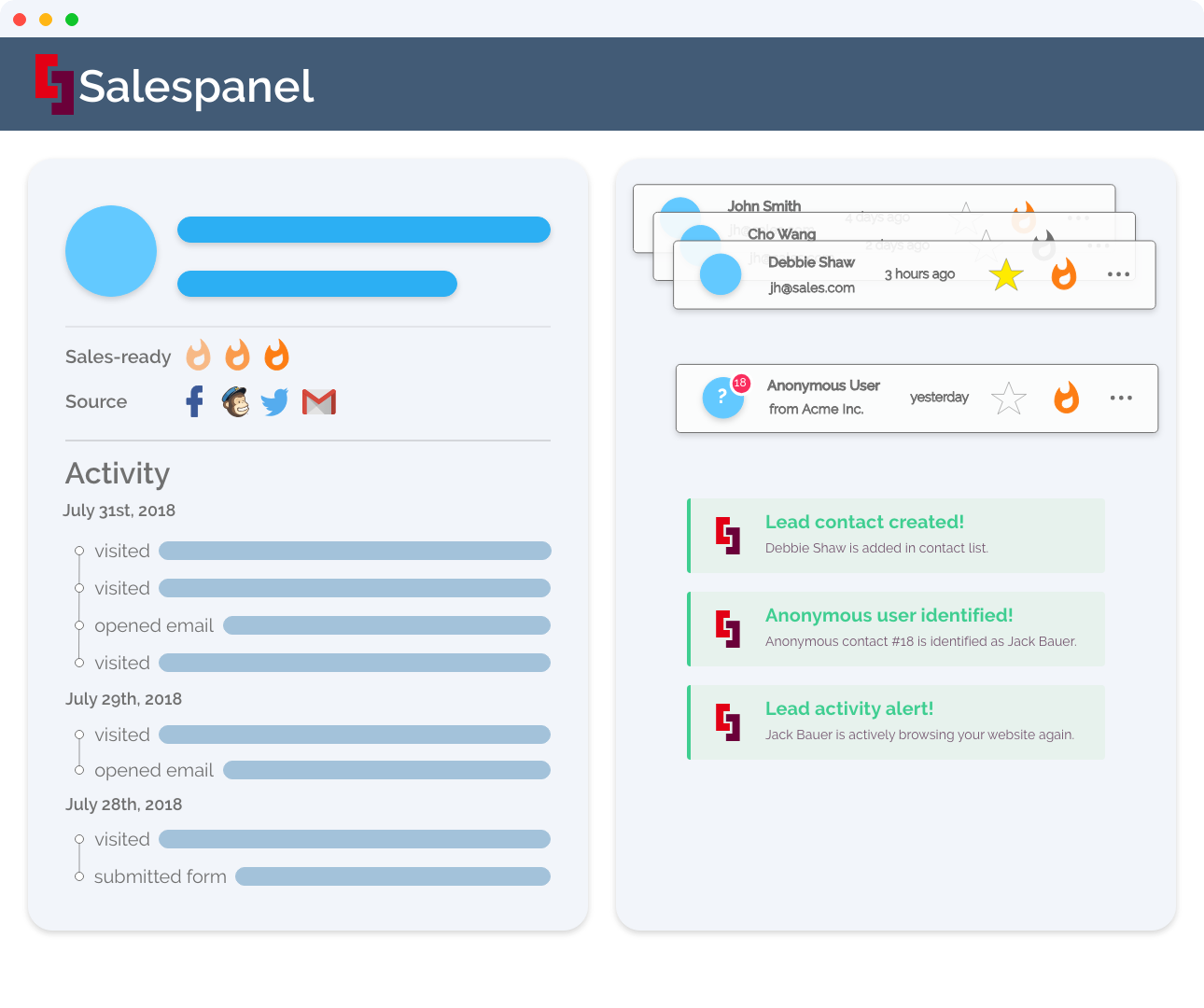 2. Hotjar
Hotjar shows you how your visitors are interacting with your web-pages by recording their sessions. You can watch these recordings later to find out how they are engaging with your content. Hotjar is used for optimizing user experience and A/B testing site changes. While Google Analytics will tell you that a visitor bounced from your page, Hotjar will help you figure out why they bounced.
Pricing: Free plan is available. Paid plans start at 29$/month.
3. Clicky
Clicky is a real-time web analytics solution. It shows detailed metrics about your website visitors in real-time. Clicky also shows you heatmaps of visitors and monitors uptime of your website. In addition to that, Clicky also detects bot and referrer spam and excludes them from your reports.
Pricing: Free plan is available. Paid plans start at 9.99$/month.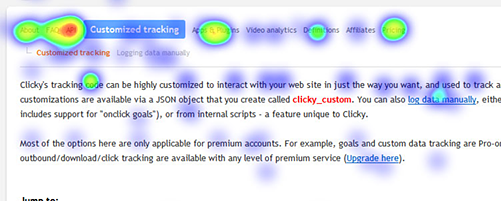 4. Kissmetrics
Kissmetrics is another analytics tool to measure visitor behavior, create reports and segment users to run targeted campaigns. Kissmetrics also integrates with other services for functionality like adding segmented users to Facebook audiences or monitor audience on Shopify.
Pricing: Kissmetrics provides on-demand pricing to users.

5. VWO
VWO is an A/B testing and conversion optimization platform. The product is useful for both product design and sales teams. For designers, VWO makes a seamless workflow where you start by observing how visitors engage with your content and move on to create experiments to improve user experience and finally end up comparing the outcome. For sales and marketing teams, VWO shows heatmaps and video recordings of visitor sessions to understand visitor intent and optimize marketing campaigns.
Pricing: VWO also provides on-demand pricing plans.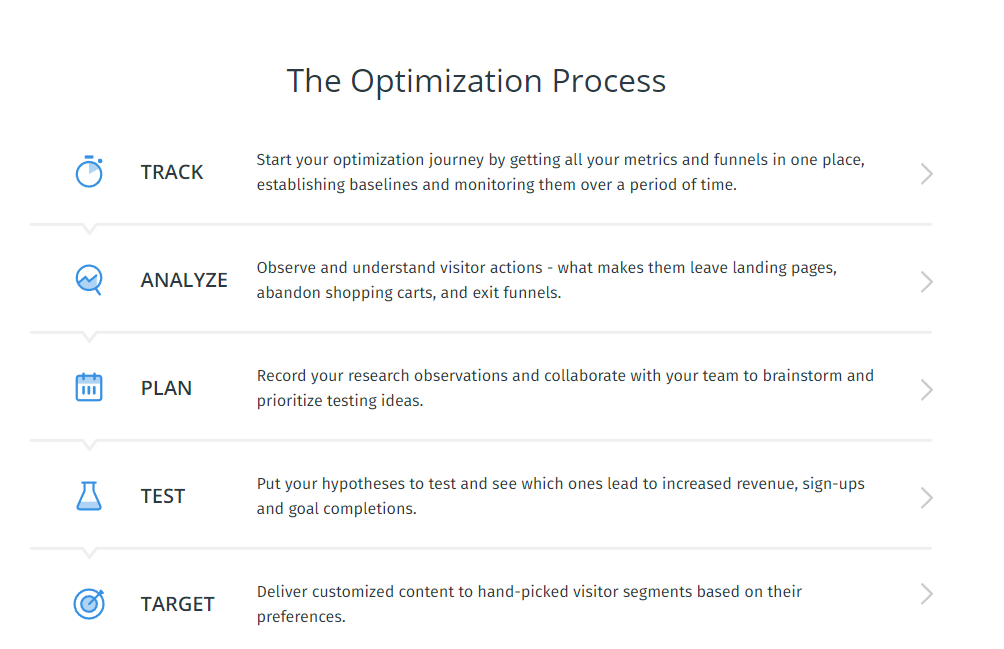 Many of these tools on the list like Salespanel, Hotjar, and VWO are not direct replacements of Google Analytics. They should be used in parallel with Google Analytics to provide you the best tracking system for your business.
Sell more, understand your customers' journey for free!
Sales and Marketing teams spend millions of dollars to bring visitors to your website. But do you track your customer's journey? Do you know who buys and why?
Around 8% of your website traffic will sign up on your lead forms. What happens to the other 92% of your traffic? Can you identify your visiting accounts? Can you engage and retarget your qualified visitors even if they are not identified?