25 Best Email Marketing Blogs to Follow in 2021
Ushering in the age of social media and influencer marketing, you'd think a technology as old as 40 years like Email wouldn't stand a chance. Well, surprise!
Email is bigger than you might think. In 2019 there were as many as 3.9 billion email users in the world and by 2023 this number is expected to grow to 4.3 billion! That accounts for almost half of the world's population.
Clearly, email is King!
It only makes sense for businesses to invest in email marketing software and resources. If used the right way, email can be THE biggest source of conversions for your business.
And for that, you've got to learn the tips, tricks, and psychological secrets of email marketing. From organizing effective drip campaigns to creating click-worthy newsletters and powerful emails to even building segmented lists, there is quite a lot that goes into successful email marketing.
You've got to master the art from the best! But make sure you are performing email verification on your email list for your email marketing campaigns. It will help you to improve your marketing campaigns.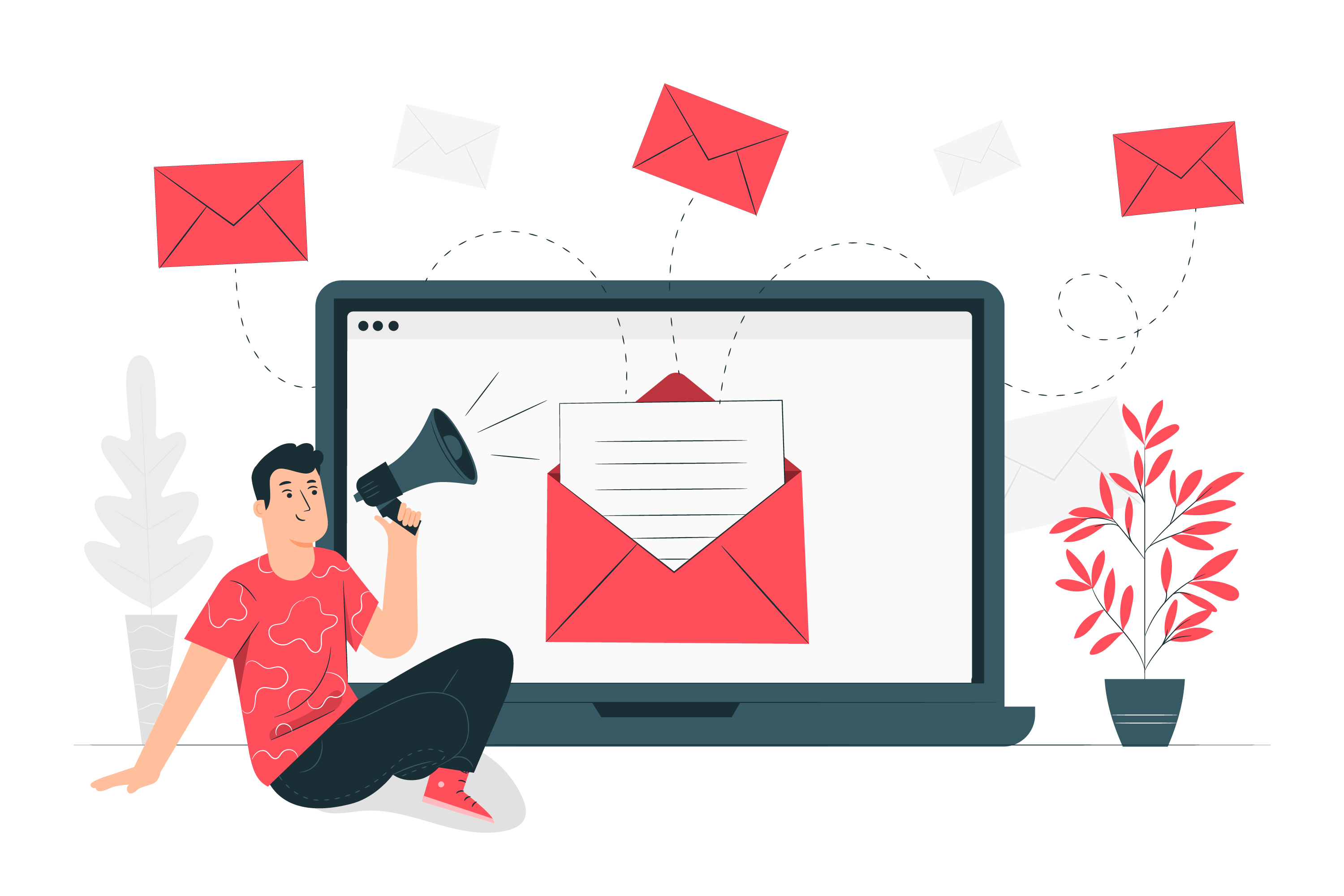 Here are 25 of the best email marketing blogs to take advantage of. Whether you are a B2B business or a B2C business, these blogs have something of value to offer.
Mailchimp is perhaps one of THE most popular email service providers in the industry today. Founded by Ben Chestnut and Dan Kurzius in the year 2000, Mailchimp was mainly intended to be a very affordable email marketing service created to help out small business owners back in the 2000s.
Apart from providing email marketing services, the brand also provides a host of resources to help businesses in their email marketing efforts. From tried, tested as well as out of the box marketing tips, to guides and tutorials on how to get started and go about with email marketing and insightful news from the world of marketing, there is everything that you'll need in the resources page of Mailchimp. You can learn anything from here, even if you are just starting out and you don't know the first word in email marketing.
With MailChimp users having a combined audience of over 4 billion, there is so much data at their disposal for you to learn from.
Sender is another amazing email service provider that offers a free plan to start with for businesses and entrepreneurs.
They make the claim of being the Mailchimp alternative for businesses that prioritize ease of use.
Their blog features everything you need to know about email. They have tips and tricks to leverage email marketing and improve conversions. Sender blog has email marketing best practices, free templates for newsletters, design examples, and much more. As an entrepreneur, you can quickly head to Sender to take some notes on sending out a welcome email or an abandoned cart email for example.
Pure360 is a comprehensive marketing technology solutions provider launched in 2001 in the UK. They believe in going the extra mile to help businesses, which is why they don't stop at just providing the tech, but they also provide best practices and strategies in the entire email marketing industry. In their blog, they cover a wide variety of topics, not just email marketing but also marketing in general. They have email ideas, engagement strategies, how-to guides on using email marketing software, tips and tricks on leveraging marketing tools, writing content that connects, and many more. They also cover common issues faced by entrepreneurs in their marketing efforts, and solutions to overcome the same.
Rejoiner is an email marketing solutions provider that initially specialized in abandoned cart emails. They started off in the year 2011 by actually looking for a solution for the pressing problem they faced with cart abandonment in eCommerce and that is how they ended up being the solution for it. Founded by Mike Arsenault, the Rejoiner team is best known for their data-driven approach to providing theoretical as well as practical solutions in email marketing and they have an array of resources for marketers to learn from including practical guides, tutorials, case studies, tips and tricks, and even photos.
SalesHandy is primarily a sales communication and analytics tool that was founded with the basic intention of improving the productivity of sales teams around the world. Co-owned by Piyush Patel and Dhruv Patel, SalesHandy has a very insightful blog and resources section where they cover many email marketing topics, ranging from new generation strategies to induce purchases, common email marketing strategies as well as unique strategies to take advantage of specific features on emails, such as the subject line and the CC or BCC. They also cover the latest news, product launches, and comparisons relevant to email marketing.
Stripo is an all-in-one email design platform. They enable clients to build emails of any complexity really fast. 700 ready-to-use templates, ability to save and reuse email modules across multiple campaigns. Integrated with 50 ESPs/CRMs which lets you push your emails to your marketing automation system with just 1 click. A number of embedded micro-tools give you everything you need for email production, from photo editors to banner generators, from timers to interactivity. Stripo is one of the first to implement the AMP4Email technology.
Stripo's email marketing blog will help you build highly effective emails easily. They share the latest in email design to help you get inspired by the most successful campaigns!
eFocus is a specialized email marketing agency that helps eCommerce companies and pharmaceutical companies in particular take their email marketing programs to the next level. It was founded in the year 2012, by Kate Barrett – an expert in email marketing and author of the book "E-telligence – Email Marketing Isn't Dead, The Way You're Using it is".
Through their blog, they seek to help every marketer starting from beginners to intermediates to even advanced users, keep up to date with the world of email marketing, and also find inspiration to get their ideas flowing. Apart from articles, they also have many other resources including reviews, case studies, podcasts, and videos to help marketing teams everywhere.
EasySendy is an internet marketing platform that is specifically designed to help small businesses in their campaigns, whether it is email or social media, or anything else. It was founded in the year 2013, by eight engineers and management consultants with a collective experience of more than 100 years. This experience reflects greatly in their blog and insights section as well, where they talk about powerful strategies in email marketing, writing tips to influence prospects, guides to creating effective drip marketing campaigns, and many more. Their blogs are driven by real-life email marketing concerns and proven strategies to solve those issues effectively.
Automizy is an email marketing solution that guarantees to improve open rates by as much as 34%. They offer all the resources required for a company to achieve that including powerful marketing features, templates, blueprints as well as AI-based solutions. It was founded in 2014 by a team of 4 people, Gabor Koncz, Gyorgy Reti, Viktor Egri and Dominik Sagi and they started off with the mission of becoming the world's easiest and most powerful email marketing automation tool. Their blog section consists of a selection of some of the best tips in email marketing. And what's unique about their website is free tools like email subject line generator and subject line tester for marketers to craft the perfect subject lines.
eSputnik is primarily a marketing automation software provider that caters to B2C. It was founded back in 2012 by Dmitry Kudrenko and Aleksey Danchenko. They started out by helping clients manually in their email marketing efforts, pulling all-nighters to provide necessary analytics and reports for clients to improve their marketing efforts. And that is why they know the importance of email marketing automation more than anyone else. They have a treasure chest of resources for entrepreneurs to take advantage of. With a color-coded segmentation of articles meant for beginners, intermediates, and experts, they cover everything that is crucial in the world of email marketing and other forms of online marketing. They also have YouTube videos on "how-to" guides and tutorials to use and solve problems with email marketing platforms. And the highlight of the insights section is their "Email Examples" page where they take you through a wide range of interesting email and newsletter examples meant to inspire you and drive your flow of thoughts.
Email Industries is a dedicated email marketing agency founded in 2008. They specialize in improving collaborative efforts between email marketing vendors and email senders and their strengths lie in solving email deliverability and marketing issues. In other words, they help businesses prevent their emails from going into spam folders. Their insights section covers all the fresh updates and news in the world of email marketing. They also have an information-rich book packed with ideas to succeed in email marketing called "How to Win at B2B Email Marketing: A Guide to Achieving Success".
Email Out as they claim is quite literally "a fountain of email marketing knowledge". They are an email marketing software providing company that offers feature-rich, flexible, and also free services. Their blog section offers a wide variety of information on business growth tips, email marketing tips, SEO, copywriting tips, inspirational articles, and a load of expert level knowledge bits. They have everything a marketer needs to improve and grow in email marketing as well as digital marketing in general. They also feature news updates and digital product reviews for marketing geeks to take notes on, along with some free email templates.
Trivia:  You can read reviews of the best email marketing products for B2B businesses here. 
Email Monday is a website owned by email marketing consultant Jordie van Rijn, who has experience of more than 13 years in email marketing. He not only helps companies in their email marketing efforts but also gives training for entrepreneurs in the same. He is also a writer and speaker, who is passionate about online marketing. In his blog, he offers unique tips and techniques to gain specific goals in email marketing, like increasing email open rates, increasing sign ups for courses or webinars, effective segmentation for optimized results, etc. The website also features industry reports for experts covering a variety of industries and whitepapers.
Vertical Response was founded in 2001 with one main focus – connecting businesses with customers. They help companies reach out to their customers effectively through emails, social media, surveys, and many other engagement techniques. Their blog and insights section features informative and fun articles on various topics segmented by the type of articles, such as product updates, email marketing tips, email design tips, newsletter creation, and the like. And all of their tips and techniques are surprisingly actionable and practical for implementation as well.
Get Response is an online marketing solutions provider owned by Simon Grabowski. Their unique claim is that they offer a completely spam-free solution that guarantees a 99% deliverability rate, which is the highest in the industry. For the same reason, they are experts in helping companies maximize deliverability. They have amazing articles on how you can grow your business and how you can optimize email marketing campaigns for the best results. They also specifically offer unique and tailor-made solutions to overcome challenging situations.
Email on Acid is a fun company that specializes in email QA. Co-founded by John Thies and Michelle Klan, Email on Acid comes with three tiers of services fit for enterprises and white labels. The resources and blog page is a plethora of high-value information, meant to provide inspiration and allow budding entrepreneurs to learn some tips and tricks in email. From free templates to articles, to webinars and videos, to white papers and blog articles, they've got the whole package.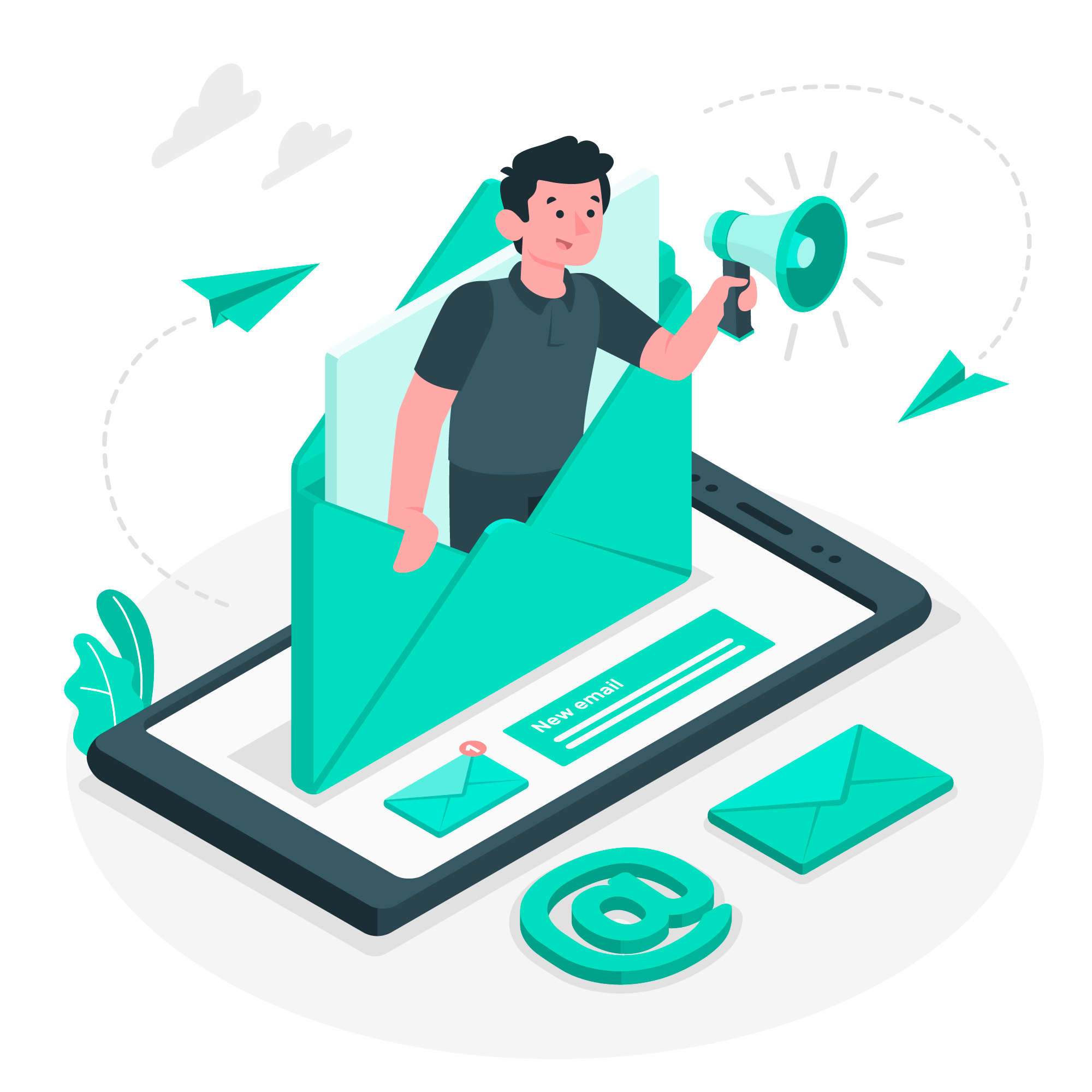 Mail Bakery is yet another fun company that specializes in creating email template design and coding. They create killer templates that improve conversion rates and have been helping more than 5000 clients since 2010. They have an interesting and convenient template store, where you can purchase any template. They also have insightful content on email design and copy on their blog page. From inspirational articles meant for you to take ideas from, to freebies, guides, and tutorials, there is a lot of value packed right in. They also publish exclusive content and fun comics reflecting their brand image every once in a while.
Mailjet is an email marketing solutions provider with a prime focus on creating simple emails that have a powerful impact. They have a specific mantra in terms of their service values that says "Mailjet C.A.R.E.s" and their main mission is to help SMEs and enterprises simplify email processes while maximizing efficiency. Their blog page is filled with information covering email marketing, email design, collaborative efforts, automation, deliverability, and many more. From simple tutorials like "how to create an email newsletter" to more complex email guides, they've got everything a marketer needs to learn about email marketing.
Tye GmbH is a company that helps businesses make the most out of their customer data. Founded by Markus Beck, the team works with a set of important values like passion, trust, ownership, and sustainability. In fact, it is one of the few companies in digital marketing that takes sustainability so seriously. Their blog and insights pages are full of useful information on customer data, data privacy, data quality, and email marketing. It allows entrepreneurs to think beyond the process of email marketing and about the generated data. As a marketer, you will be able to learn more about the data and how to use it to your advantage.
Email Octopus is an email marketing service provider that focuses on making email campaigns simpler, more intuitive, and more value-packed. They also work on brand values including simplicity and sustainability. They have a rich blog section where they have included brilliant case studies for marketers to learn tips and tricks from real-life scenarios, as well as other types of content on improving email marketing efforts. EmailOctopus also keeps tabs of industry-specific trends and usage statistics for entrepreneurs to learn from.
AWeber is a company that specializes in email marketing software and they have one core mission – offer high performance software to enable small businesses to dream big and achieve their dreams. Hence their main focus is on small businesses and for the same reason, their blog pages are one of the best sources of email marketing tips, tricks and hacks mainly for small businesses. They offer a number of free and useful resources through their blog articles as well like pre-written emails, HTML email templates and other marketing tools.
Really Good Emails is a remarkable online collection of exactly that – really good emails. The company specializes in creating amazing emails and newsletters meant to catch attention and induce click rates. They have a whole gallery of email inspirations filled with a variety of templates ranging from formal and sophisticated to easy and laid back. They are meant for marketers to seek inspiration from. On Medium.com, they also have a large blog and insights page filled with valuable information on email marketing. From the latest trends to tips and tricks and case studies, they have all you need.
Chamaileon is an easy to use and flexible email builder that allows you to create beautiful emails and newsletters without having to learn HTML or any kind of coding. They also offer templates for you to edit in collaboration with teammates and integrate with other platforms in email for smooth automation. Clearly, they are experts in email design, and for the same reason, their blog section is packed with design tips and ideas to create click-worthy emails. In addition, they also provide guides in email design and marketing, tips and best practices in email.
Emma Email Marketing Blog is from Emma Inc. They provide a high-performance email marketing platform with useful tools that are sure to help you connect with your audience. Their resources page is packed with all kinds of powerful content including blogs and articles on email marketing and automation, technology, and email tips, and the latest trends. They also have webinars and segmented industry-wise news and articles on email marketing.
Moosend is probably one of the most comprehensive email marketing solution providers on this list. They not only provide the platform but also a host of other services ranging from landing pages to email editors, eCommerce support with AI, and many more. In their resources and blog page, you will find one of the most extensive libraries of information on email marketing categorized by level of experience. They cover the latest news, trends, tips and tricks, email jargon, recommendations, newsletter templates, and the like. They also have webinars, infographics, and an academy page where you can officially take lessons.
You can literally start with Moosend at 0 and climb your way upwards.
SparkPost, unlike any other name on this list, is a predictive email intelligence platform. It is indeed a one-of-its-kind platform that helps businesses ensure that their emails are delivered on time to the right people. They have mastered email deliverability analytics and are trying to bridge the gap between "sent" and "delivered". Hence on their blog and insights page, you will find everything to know about email delivery, including tips on how to avoid the spam folder, strategies to increase open rates, and much more.
Bonus
Saasemailtemplates.io is what the name says – a hub of different email templates for SAAS companies looking for inspiration for their email marketing campaigns. The site features a tonne of different templates ranging from different marketing to onboarding email templates. It's a great tool for someone looking to get some inspiration for their own marketing campaigns. Don't just blatantly copy what's already out there, put your own twist to it.
While this is not a blog, considering the resources they provide, we are adding them here.
That's all for today folks! Refer back to this list every time you need more information on any aspect of email marketing and master the craft free of cost.
Sell more, understand your customers' journey for free!
Sales and Marketing teams spend millions of dollars to bring visitors to your website. But do you track your customer's journey? Do you know who buys and why?
Around 8% of your website traffic will sign up on your lead forms. What happens to the other 92% of your traffic? Can you identify your visiting accounts? Can you engage and retarget your qualified visitors even if they are not identified?