10 Best Website Visitor Tracking Tools – Both Free and Paid Software Included
Did you know that only 2.35% of your website visitors convert? It's not surprising that your website can be your greatest asset or weakness. As a business owner that aims to acquire leads and sales online, tracking website visitor is a crucial aspect of every data-driven marketing strategy.
With website tracking, you can identify key traits of website visitors and how they interact with specific web pages. By closely evaluating your website traffic performance, you can gain insights that you can use to improve user experience, boost conversion rates, and optimize marketing ad spend.
In this article, you'll learn different aspects of website visitor tracking tools and get a list of the best tools that can work for your business.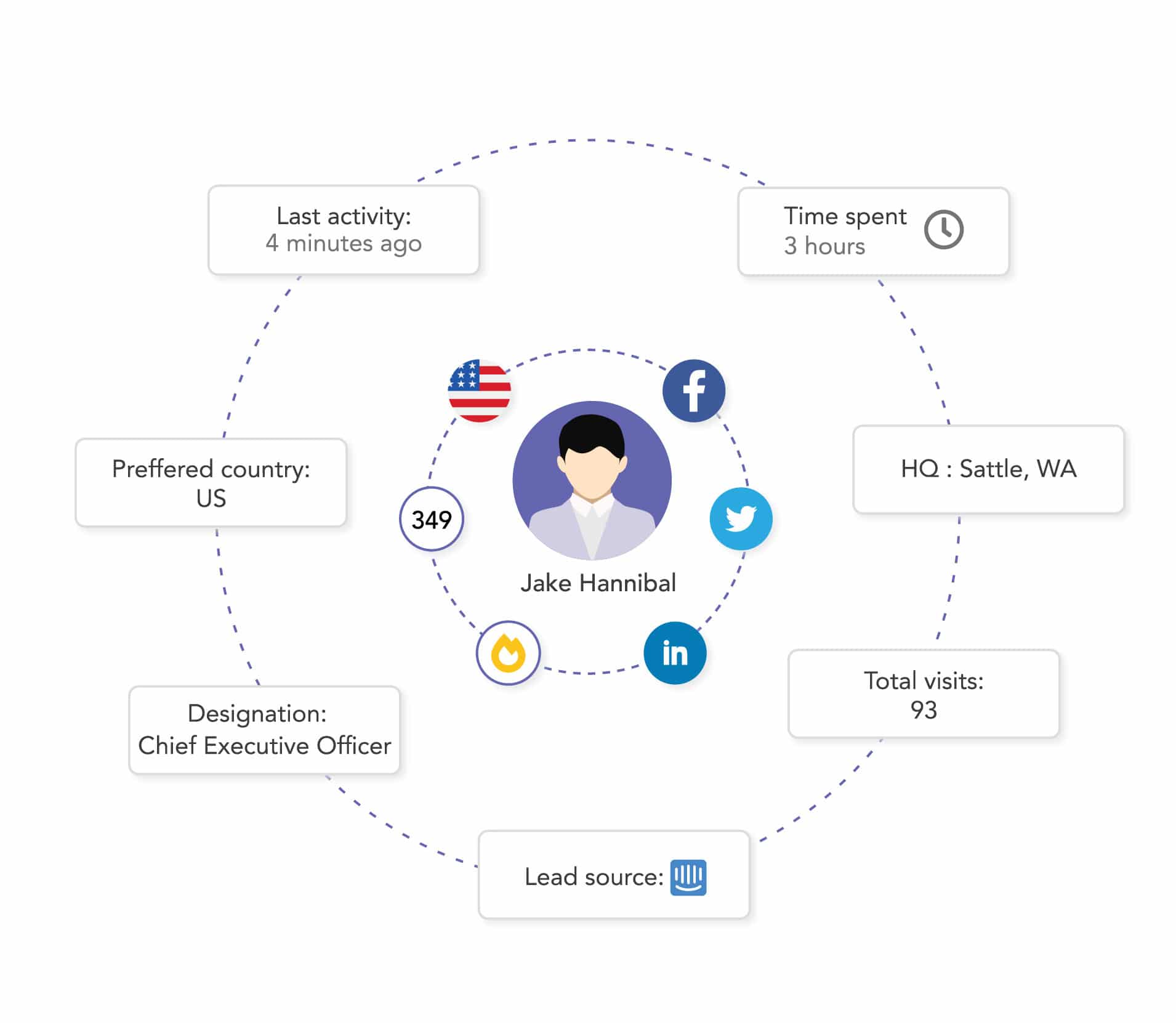 Different categories of tracking software
Website tracking covers a lot of ground, and there are many different reasons why you want to track your website. Let's divide them into categories.
1. Website analytics
When it comes to website analytics, traditional tracking tools such as Google Analytics and Adobe Analytics are used to analyze the usability and performance of specific web pages as well as track the behavior of user cohorts and funnel analytics based on specific key performance indicators. As a result, marketers can get a bird's eye view of their website's online presence and adjust their marketing strategy where necessary.
2. Behavior tracking for UX and product (heatmaps, click maps, etc.)
Understanding how users use your website is crucial to improve the user experience. With behavior tracking, product teams can focus on how users interact with specific web pages. This involves tracking user behavior metrics such as in-page clicks, scroll patterns, how long users spend on web pages, how visitors interact with contact forms processes and visitor engagement rates, etc.
3. Visitor identification
There is a specific group of tools that can track visitors from your website and identify which company they work for. This data is mainly helpful for B2B businesses as they can use the information to analyze campaigns, show relevant content and reach out to qualified leads.
4. Tracking for marketing and sales
Visitors can be tracked purely for sales and marketing enablement. Marketing can track visitors and run nurturing campaigns to them, qualify them and track channel performance. Sales can use tracking data to understand lead motivation and know when leads show buying intent.
Best Free and Paid Website Visitor Tracking Software
To know what visitors are doing on your website, you need a visitor tracking tool. However, not all visitor tracking tools are built the same way. The tools listed below will help you understand visitor tracking from different viewpoints. They are also listed according to category and pricing, so you can identify the tool that fits your tracking requirements.
1. Google Analytics
Category: Website Analytics
Cost: Free
Google Analytics is undoubtedly the go-to analytics tool for most marketing teams. With good reason. It helps to measure website performance, such as session duration and the bounce rate of visitors on your website.
Its Cohort analysis provides key audience insights and behavior metrics by segmenting users that share common characteristics and buying patterns. With this, you can clearly understand patterns across the entire customer journey, rather than taking a generalized approach for all customers.
It helps business owners and marketers answer questions such as:
What are my website traffic sources?
What marketing efforts drive the most traffic to your site?
What web pages do visitors interact with the most?
Answering these questions with Google analytics can help marketers spot poor-performing pages, evaluate conversion goals and see which goals users are meeting.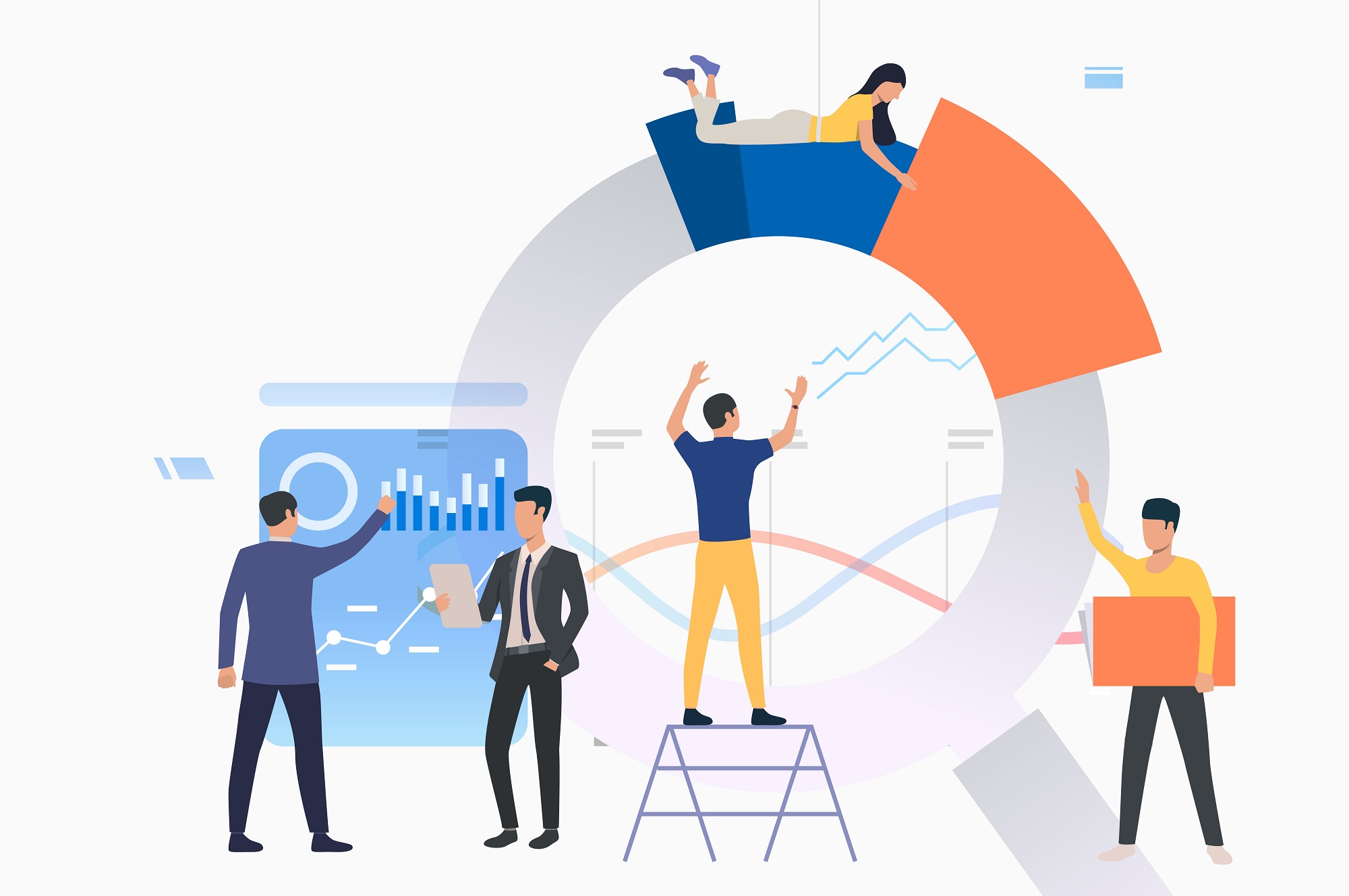 2. Salespanel
Category: Marketing and sales tracking
Price: Free lite plan available, Paid plans start at $49/month.
Using a single tracking code, Salespanel enables marketers to leverage customer data in real-time to improve core marketing efforts.
Salespanel can work with every javascript web form, lead magnets, live chat platforms, NPS platforms, and pop-ups. So, not only does it track every visitor, but it also tracks when visitors turn into leads. Salespanel can also identify the company details of your visitors even if they never sign up. Once leads are captured, they are enriched with data and can be segmented and qualified. Qualified leads can be synced to a CRM along with their data.
As a result, marketers can identify leads with high buying intent and then forward these qualified leads to sales. This arms Sales with the data they need to qualify leads and understand the "why" behind visitor behavior.
Salespanel's visitor tracking feature also includes marketing automation that enables marketers to set up automated alerts for sales or trigger automated events when a particular lead completes a stage in the buying journey.
3. Mixpanel
Category: Behavior Tracking
Price: Free, paid plans start at $89/month
Mixpanel helps marketers and product teams get a better understanding of how users interact with their products. Its powerful insights report feature provides information on which product features are most popular and how many users leverage them. This tracking software also provides simple workflows that enable you to build retroactive funnels, create user cohorts and identify user behavior patterns. Plus, Mixpanel integrates directly to any database, so no need to build processes to connect your data.
4. Hotjar
Category: Behavior Tracking
Price: Starts at $99/month.
If you don't want to deal with broad analytics numbers and stats, then the Hotjar visitor tracking software is for you. Its features include heatmaps and session recordings that eliminate guesswork and show you how visitors interact with web elements on specific web pages. Hotjar also provides detailed feedback regarding certain elements on your web pages and an on-site survey that collects customer feedback as visitors interact with your website.
5. VWO
Category: Behavior Tracking, A/B Testing
Price: Starts at $169/month
VWO proves to be a reliable A/B testing solution for marketers, product, and engineering teams. The goal of VWO is to help you increase your conversions. So, it helps you optimize your landing pages, lead magnets, and conversion funnels and run tests to get the most conversion possible and thereby increasing the number of leads you capture.
The VWO product provides qualitative user insights using integrated session replay, click heat maps, and pop-up surveys. As a result, you can understand how users interact with different variations of your experiment.
Plus, VWO provides a centralized experimentation management feature so you can efficiently manage the planning, running, and completed experiments. This ensures that other team members are kept in the loop of your experiment pipeline.
6. Kiss Metrics
Category: Website Analytics
Price: Contact Kissmetrics for pricing details.
Kissmetrics provides advanced analytics features for saas and e-commerce businesses. The tracking tool helps businesses dive deeper into user behavior metrics on a greater level than analytics data like bounce rate, or time-on-site would provide. This means that marketers can attribute data to a real person, get a detailed view of individual users across different devices and identify weak spots in the customer's buying journey. Kissmetrics's behavioral analytics feature also shines more light on the most valuable product feature by tracking the key characteristics of each user.
7. SimilarWeb
Category: Website Analytics
Price: Free. Contact support for paid pricing details.
Unlike other web visitor tracking software that were mentioned earlier, SimilarWeb provides a more robust digital intelligence tracking that provides insights on your industry, competitors, and customers. You can measure website traffic and key performance indicators such as engagement rates, traffic sources, and rankings. Also, its website rank feature enables you to spy on your competitors, know their category and how they rank globally.
8. UserTesting
Category: Behavior Tracking
Price: Contact Usertesting for paid pricing details.
The Usertesting tracking tool empowers businesses by providing real-time customer feedback as users engage with products, apps, and messaging. This means that with Usertesting, you can target your web users, understand the reason behind specific user action through video recordings or live interviews.
9. Netfactor
Category: Visitor identification
Price: Contact Netfactor for paid pricing details.
Netfactor's company surge feature uses a combination of visitor identification with B2B intent data. This means that you can identify anonymous web visitors, how they interact with your web content and pinpoint visitors with high buying intent to improve sales and marketing efforts.
10. Clearbit
Category: Visitor Identification
Price: Contact Clearbit for paid pricing details.
Are you looking for a precise and up-to-date data solution? Clearbit provides fresh and real-time customer data like industry classification, employee count, and even job change updates. This helps you get a bird's eye view on specific customers and figure out how to personalize marketing messages to these prospects. Clearbit can be a bit pricey, with plans starting at over $999 a month (as per reports). But, if you need the most accurate data, Clearbit is one of the best options.
11. CrazyEgg
Category: Visitor behavior for product marketing
Price: Starts at $24/month
CrazyEgg includes different types of heatmaps and clickmaps tracking feature that helps you to:
Understand how visitors behave concerning other website performance metrics.
Identify web visitors that are in line with your ideal customer journey.
Spot the elements on a specific webpage your visitors engage with and figure out how that affects different user cohorts.
Choosing the right visitor tracking software for your business
While several visitor tracking products exist in the market, you must choose the visitor tracking tool or a group of software that work well for your company's needs. This means that you must evaluate your tracking needs and goals before choosing a tracking tool for your website. Then you can go on to understand your website visitors, how they interact with your website and ultimately use the insights to optimize your marketing efforts.
Sell more, understand your customers' journey for free!
Sales and Marketing teams spend millions of dollars to bring visitors to your website. But do you track your customer's journey? Do you know who buys and why?
Around 8% of your website traffic will sign up on your lead forms. What happens to the other 92% of your traffic? Can you identify your visiting accounts? Can you engage and retarget your qualified visitors even if they are not identified?