18 Experts Share Their Most Effective Lead Generation Tips
Every customer acquisition process starts with lead generation. With businesses now acquiring leads online, the process revolves around attracting prospects and getting them to sign up as leads. Lead generation is an art form and there are many strategies and ideas to help you improve your lead generation process. We reached out to 18 experts working for different types of businesses and asked them to share their tips and tricks. Here are they:
Where I see a lot of businesses fail is that they create far too generic offers and copy that doesn't resonate or motivate their target audience. Write your copy in a way that very directly communicates the person's "dream state" – the better future they'll experience as a result of your product/service. This is where the saying, "people buy futures not features" comes from – and it works. Next, focus on creating laser focused content with a targeted offer that appeals directly to your target audience. Combine those two strategies and your lead generation will definitely improve!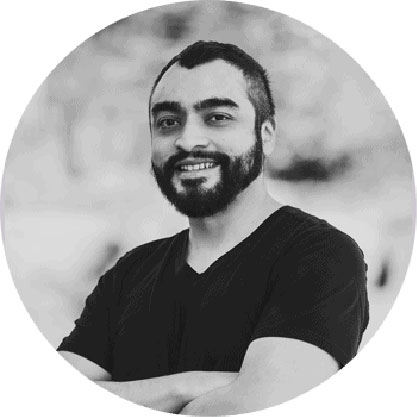 Where I see a lot of businesses fail is that they create far too generic offers and copy that doesn't resonate or motivate their target audience. Write your copy in a way that very directly communicates the person's "dream state" – the better future they'll experience as a result of your product/service. This is where the saying, "people buy futures not features" comes from – and it works. Next, focus on creating laser focused content with a targeted offer that appeals directly to your target audience. Combine those two strategies and your lead generation will definitely improve!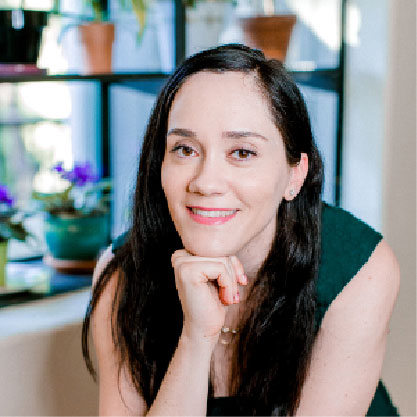 One of the most effective things I do as a SaaS copywriter is to rewrite clients' cold email sequences with what I like to call "smaller asks." So rather than end a cold email ending with something like "Can we hop on a call" or "I'd love to chat with you for 15 minutes," I instead write "Can I send you over some more info?" or "Can I send you over a 1-page PDF with more details?" This way, the prospect only has to reply with "Yes" or "Sure" instead of promising a lot of their time.
The result is a much higher reply rate, often 5-10X more. One of my clients, who also did very high-quality list building, is getting 1 reply for every 10 emails. Then, the salesperson can tailor their follow-ups based on the prospect's unique business and take the conversation from there. They might exchange 3 or 4 back-and-forth emails about the prospect's pain points before hopping on a call. This strategy makes for a very predictable source of leads and ensures that the time spent on list building doesn't go to waste.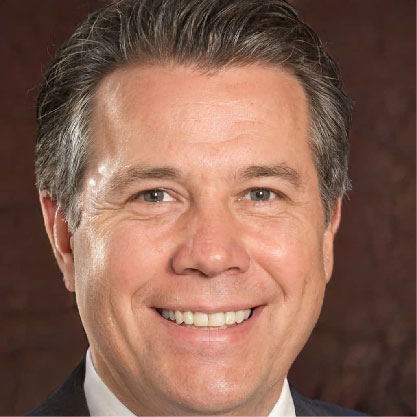 Blog content – I suggest identifying the common questions/stumbling blocks people have in your industry and answering them better than anyone has answered them before. I mean in depth step by step guides for even the newbie to your industry. Eventually after providing enough value google will begin to trickle in potential customers in an automated nature. You can strategically push them down your funnel until x% turn into customers. This is the most cost effective method of getting leads, the only drawback is that it requires a lot of upfront work and takes a long time to work.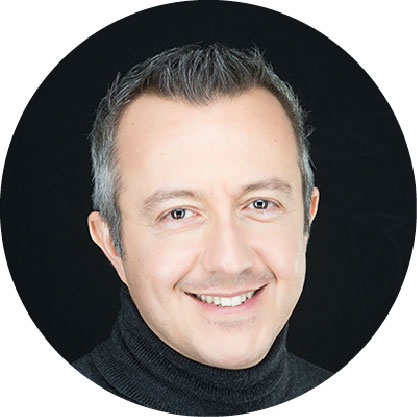 Here are some of my favourites, and most successful, lead generation tips:
Lists of tools we use and recommend: It is hard not to like someone or something that will save you time right? 🙂
Checklists: How about I make your workflow easier and help you make sure you don't miss anything important.
Share Google docs templates: If your templates are good and useful people will have no problem giving you their contact info in exchange for access.
Host a give-away: Because we all like to dream what it would be like to win!
Customer testimonials: A well written testimonial from a respected business will go a long way on earning the trust of your prospects.
Video tutorials: Because seeing how to do something is usually easier than just reading about it.
Free trials: If a company offers a free trial it is because they know their products and services are great.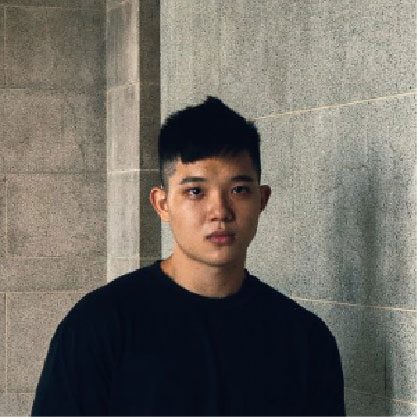 A well-optimized Google Business Profile is the most important lead generation channel for most small businesses, especially if they provide services or products to a specific geographical location. Google Business profile shows up before the SERPS results and doesn't require too much budget before seeing results. So ensure that you are well optimized for your location keywords and have accurate business information so that your clients can find you easily.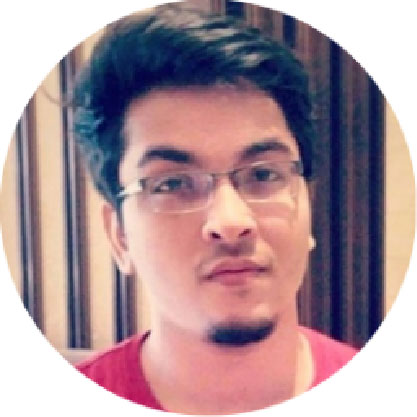 If you're not using Facebook groups for lead gen, you're hugely missing out on a lot of your potential prospects and long-term partnerships.
Facebook groups are much more than just your everyday chit-chat platform. It's a legit business tool where it doesn't matter if your business is small or big, a decade-old or a budding one.
Here's my top 2 tips for leveraging your Facebook account to get the right leads:
1. Join relevant communities
Be a part of the communities that fall into your area of your expertise.
Inside of that, provide value to people. Use it as a medium to reach maximum people possible to help them solve their problems.
If the group is about WordPress websites, look for queries that other people put in the group, answer those questions and help them grow. Remember, this help should be genuine and not money-motivated.
2. Create communities of your own
Here the first major step is to collect the email ids as soon as a person joins the community (by using tools like Group Collector or Groupboss).
This way you're creating your very own niche community while also building your email list.
By niche community I mean, if you're into website development then creating a community around WordPress websites, or around WordPress agency would be most beneficial to you.
One great thing about niche communities is, people who're really passionate and enthusiastic about their work prefer to join such communities.
It is less noisy and helps you connect with the right people.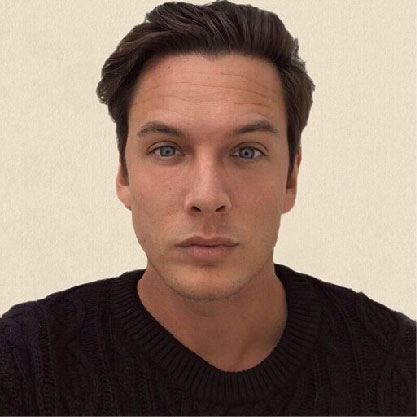 My biggest tip is: Know your target demographic and know their habits.
Understand if the people you are targeting are even online in the first place. If they have a relatively low online footprint then offline is the way to go. For offline, depending on the product / service you are selling there are a few options. Street teams in highlighted areas of the city interacting with people and capturing contact details can be effective. QR codes have become super effective for interacting with the public during COVID times, just link it to a landing page hosting a form.
If the digital footprint of your target demographic is a healthy one then there are a myriad of ways to generate leads. For B2B, I suggest making content based on unique info that your business has access to from your clients, without mentioning names of course. Becoming 'the voice' in your particular field is a great way to generate new clients. For B2C I would recommend researching which social media platform is the most heavily used and begin optimising a PPC campaign, constantly evolve content, increase budgets by 10% every week until you reach the 'plateau' and you'll be knee deep in quality leads in no time.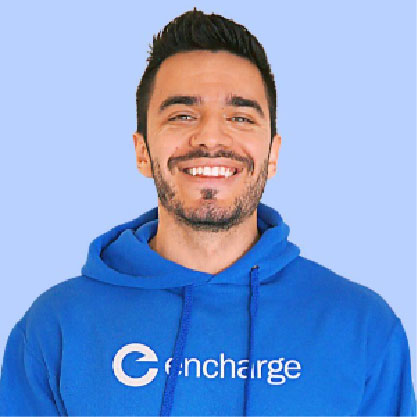 Apart from the popular lead generation tactics using lead magnets on blog posts, another effective way to generate leads is with LinkedIn engagement posts. At the start of our business, we used LinkedIn and Facebook to grow our email list from 0 to 3,000 subscribers, spending $0 and starting with 0 social presence.
In a nutshell, these are posts that create engagement – likes, shares, comments. You ask your connections to answer a question or leave a comment. That way, spiking engagement, so the LinkedIn/Facebook algorithms pick up your post and distribute it to people outside your network.
It works best if you offer a lead magnet — a free resource, eBook, consultation, or something else that is valuable to your target offer. But instead of asking them to go to a lead generation page, you ask them to leave a comment on your LinkedIn post.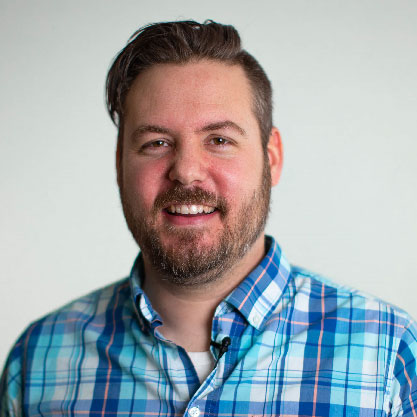 My favorite lead generation channel is referrals.
Referrals from happy customers or partners are the best because they convert well. It is really easy to sell when you get a warm lead from a happy customer. It's natural. They already trust you and are interested in your product/service, so closing the prospect is easy.
But referrals can be hard to scale. So to get them, you need to obsess about getting fantastic results for your clients. Deliver on your promises and absolutely wow them. This is the first step.
The second step is to ask them for a good testimonial and review. This could be a LinkedIn recommendation, Google Review, Facebook Review, Trustpilot, or anything. For the clients that you got the most impressive results for, turn them into case studies on your website.
The third step is networking. And by networking, I don't mean going to networking groups to mingle with people that you don't know. I mean asking your clients for referrals and setting up referral relationships with partners. If your client is really happy with you, they'll refer people to you when you ask. If partners think that you're awesome, they'll send people to you when they get asked, "Who is the best vendor for xyz that you've worked with?"
It's all about the warm intro from a trusted source. Third-party intros are gold. So if you want more golden introductions and easy sales pitches, cultivate referral sources from happy customers and trusted partners.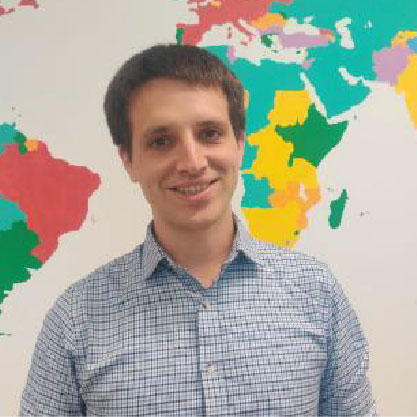 Here are two of our best lead generation tips:
1. Understand your target market: Who are you trying to reach? What are their needs and wants? Once you understand your target market, you can better create content that resonates with them and attracts their attention. Take this to the next level with in-depth keyword research related to your industry. In particular, pay attention to the questions asked in communities, subreddits, Quora and niche-relevant forums.
2. Create gated content: This is not for every industry but offering exclusive content in exchange for contact information is a great way to generate leads. This type of content can be in the form of an eBook, a white paper, or even a survey. Once someone provides their contact information, you can follow up with them and continue the sales process.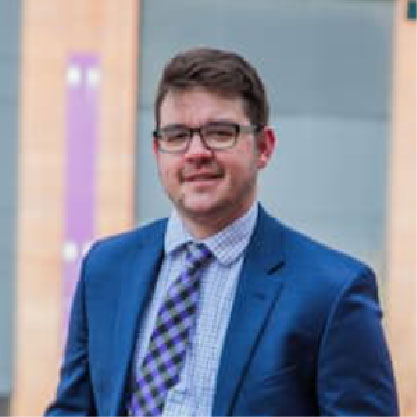 Having spent a number years working with local businesses and generating leads through their local assets, it has become critical to ensure that you understand your customer.
Here are a few questions that we commonly come across and add it to our lead generation model:
What types of questions are they calling and asking about?
What types of problems exist that your business would be able to solve?
What does success look like to you and your customers?
Gaining feedback from your clients / customers experience by asking for a follow-up can be the differentiator that adds more value to your lead generation model.
Try to focus on what the ideal customer looks like with your product and service and then begin to break apart the demographics and behaviors of these types of clients so you can be sure you are speaking to the right target audience.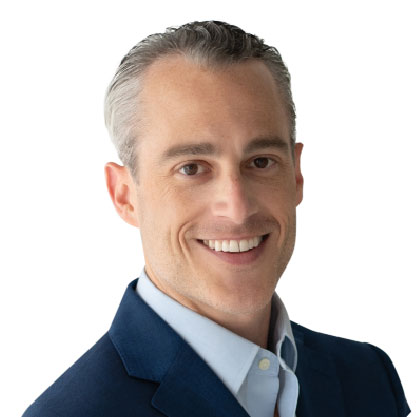 Here are my top Lead Generation Tips:
1. If you already have traffic to your website then using pop-ups to get a free consultation or free quote works great! Make sure they are specific to the service/page and popup 10 to 20 seconds after the visitor is on the page. We can suggest Convertbox for ease of use.
2. If you need leads quickly then use Facebook Lead Ads with an offer and you could be getting new leads by the end of the day. These work best with a Free Consultation, a Free pass, or a discount. They are highly effective because the customer's info is already auto-filled on the lead form.
3. If people are actually searching for what you sell then Google Ads can be a very good place for lead generation. Make sure to use responsive search ads and be very specific on your keywords and location. Do not do broad match keywords even though Google will suggest it. Use exact match or phrase match and you won't blow your budget on non-converting search terms.
4. Always make it very easy to generate leads with a live chat or Facebook chat on your website. Sometimes people want an answer right away and this shows you are able to give it to them.
These are what I use to generate leads daily for us and our clients.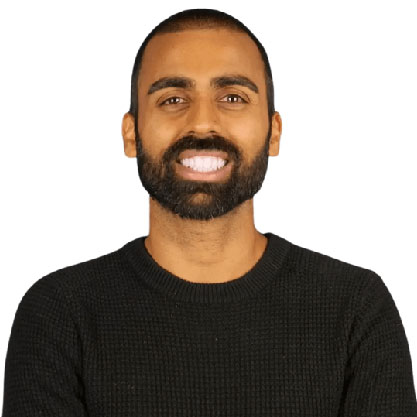 One of the most effective lead generation techniques we employ is making everything as personal as possible and using humor. Humor grabs the attention of the reader and makes them feel more engaged and open to discussions. Personalization makes them feel you know them and care. This goes under the mindset "no sound is as sweet as hearing your name".
Using first names, company names, titles where they make sense can help with response rates and open rates. Humor helps increase reply rates. ALWAYS add in a "what's in it for me" portion, if you do not outline what the other person has to gain, they likely will not care.
Niraj Rajput, Chisel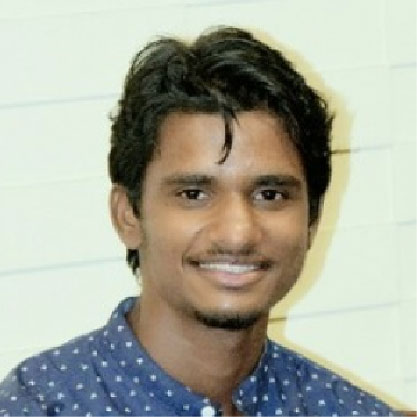 People will share your content if it is great. Create compelling, credible, and instructional material that people may learn from. Blogs, a video about the firm, or even an amazing picture might be used to produce this type of content. It's likely to spread if individuals like it, so make sure you're investing time and effort in what you're creating and that your material is of high quality.
It's also important to always be helpful. When people are searching for information online, they often turn to the internet in order to find solutions to their problems. If you can provide helpful information on your website and blog, you can generate the leads you can be looking for. At Chisel, our priority is not only to generate leads by any means BUT we try to generate content that can be helpful to our audience and we are getting great responses from our users/customers.
While you're working to generate leads, it's essential that you work on your list of contacts. If you wish to be successful, there has to be a group of people who are willing to read what you've written or view the content that you produce.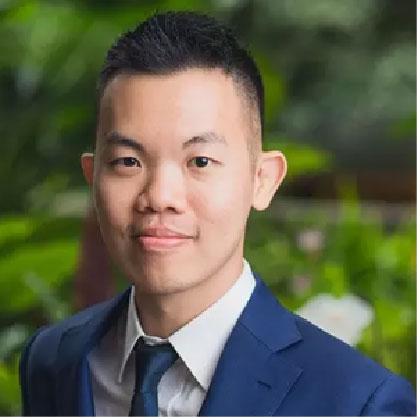 Find the social groups and communities your audience spends time on, and provide valuable content in those spaces. For example, if much of your audience is a part of a specific LinkedIn, Facebook, or Slack group – join it and regularly share helpful advice. Seek to answer common questions your customers have that relate to what you offer.
Be super practical, and avoid any sales language or pitches. Some people in the group will approach you directly for help solving their problems. For those who don't, be aware of who is liking and engaging with your posts. If you notice someone has commented a few times – reach out to them to see if you can help them solve a problem they're facing.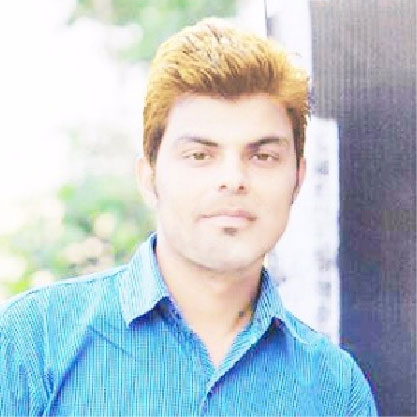 There are multiple ways in which a business can secure and boost its existing lead generation process. You can start with content. Whether they are blogs or whitepapers, they can all turn out to be a lead generation opportunity for your business.
Similarly, support tools like live chat or chatbots can enable your business to capture leads in real-time. If they are integrated into a CRM platform, it'll be easier for you to transfer the collected leads into the sales tool, and help your sales and marketing teams to follow them up.
Besides that, you can also consider using interactive quizzes as a lead generation platform for your business. The best part is, quizzes can be shared on any platform, therefore giving you more exposure to reach your target audience successfully.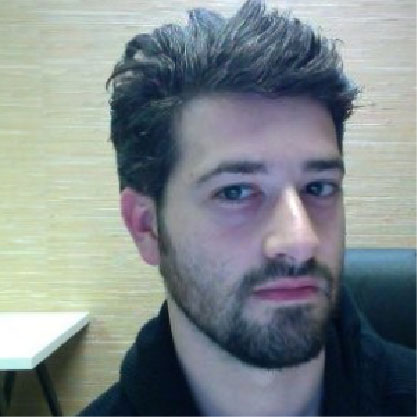 Add Gifting to your lead gen. When you're giving instead of taking, people feel much more obliged to engage. This means sending something thoughtful, not based on if they will take a meeting/demo, but just to establish the relationship. You'll find reciprocity that takes hold, not only for more appointments booked, but higher show rate, and better moods to start the call.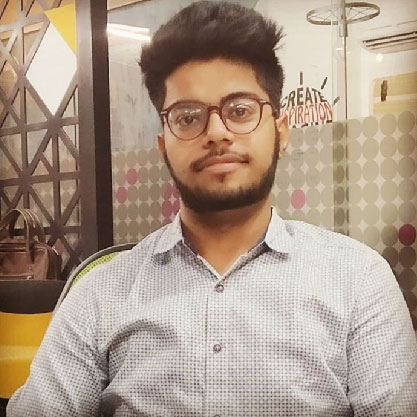 Create noteworthy content.
I have gone through plenty of advice on generating leads. Most of the advice doesn't work or is plain wrong. There's plenty of advice on optimizing landing pages, choosing the right button sizes, optimizing their colors, and more. But I am of the opinion that all of that is only the frosting on the cake. Your strategy should be cooked well through and through.
What works for me is this: creating noteworthy content.
Content is the centerpiece of your lead generation strategy. People are attracted to your site because they read a piece of content that was valuable to them. Producing and distributing content costs way less than spending money on traditional marketing. And you can generate thrice as many leads with content.
It starts with your target audience. Once I know who they are, I create engaging videos, ebooks, blog content, webinars, and landing pages talking about pain points and leading them toward action. When you get content right, you drive natural, unpaid organic attention to your website. Search engines start taking note of that and send you even more traffic. That means more leads with no extra work.
Always remember that once you create this content you need to get the content in front of the right people and be clear of what you want from them in return.
Final Thoughts
Tons of information have been shared by these experts. We hope that these will help you improve your lead generation process and acquire more customers. If you have your own tips to share, please reach out to us at [email protected]
Sell more, understand your customers' journey for free!
Sales and Marketing teams spend millions of dollars to bring visitors to your website. But do you track your customer's journey? Do you know who buys and why?
Around 8% of your website traffic will sign up on your lead forms. What happens to the other 92% of your traffic? Can you identify your visiting accounts? Can you engage and retarget your qualified visitors even if they are not identified?