21 Marketers Share Their Favorite B2B Lead Generation Tactics
Lead Generation is the most essential component of growing a business. Even the greatest product in the world would need leads. However, it requires not only dedicated efforts but also an effective strategy that results in more conversions. Also, B2B lead generation is very different from B2C. It has a whole different approach to it.
Worry not; we have asked 21 marketers to share their favorite lead generation tactics. This shall surely help you to make your lead generation strategy more efficient.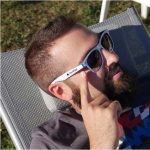 LinkedIn is still the most effective of all social media for lead generation. However, be intentional about your LinkedIn lead generation strategy.
In my opinion, the best approach is to turn your company page into a lead generation tool. You can use your business or company page on LinkedIn to lead visitors to your website. To get the maximum results from your company page; you must complete your company profile because a company with a complete profile receives twice as many visitors compared to companies with incomplete profiles.
So be sure that the following information about your company is provided – Logo, Company description, Website URL, Company size, Industry, Company type, Location, etc.
Another tactic is to generate leads by creating a showcase page.
Abbey Claire Dela Cruz, Poptin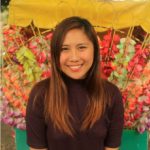 Launch engaging and highly targeted website popups.
When it comes to generating leads, we highly commend the power of pop-ups. It has the ability to attract visitors in an instant and show an irresistible offer that drives visitors to leave their email addresses, contact details, and the like. The greater the offer, the higher the chances of conversion. Apart from that, popups can be optimized with smart triggers and targeting options to effectively convert the most qualified leads at the right time.
Using Poptin as your popup builder also enables you to integrate with your favorite CRM and email platform, so you can experience a seamless lead generation process.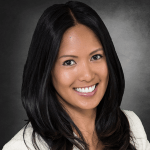 I'd say my favorite B2B lead generation tactic is paid search. People are actively searching for your services, and your company's ad can be front and center with your messaging to generate new leads.
We also use other channels to advertise, but I find paid search to be more effective for B2B lead generation than others. Being able to display specific well-targeted ads is a great opportunity for companies to connect with the right prospects.
But, keep in mind that gathering good-quality B2B leads is only the first step. The next critical step is to create valuable experiences for them once they're in your sales funnel. Nurturing these leads with relevant, useful content has yielded fruitful results for us over the years.
Oliver Stasinszky, LiveAgent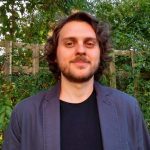 There are many lead generation tactics that can be used in a B2B setting, but my favorite is using content marketing. It allows us to create our own unique content that resonates with prospects in a way that other forms of marketing do not.
When using content marketing for lead generation, you need to provide real value to your visitors and prospects. This means having original information that people would like to read, watch, share on social media, etc. This content can take many forms, from blog posts and knowledge base articles to infographics and eBooks. Consistently creating quality content increases the chance of people discovering our company and learning about what we offer which potentially leads to conversion.
Providing valuable information can also go a long way toward building relationships, generating leads to an effective extent, and targeting a specific segment of our audience. It's also effective to foster trust with customers by creating tailored content that speaks directly to their needs and pain points and positioning yourself as an expert in a relevant field, subject, or industry. As an added benefit, it has a significant impact on our website's search engine optimization. Google prefers websites that provide quality information. So, by making your website easy to navigate and filled with valuable content, search engines like Google reward your page with a high ranking, positioning in the SERP, and boosted web traffic.
Content marketing is a great way to stay top of mind of your target audience and keep them coming back for more.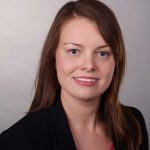 One indirect B2B lead generation tactic involves creating expert content for your audience. It's indirect because it won't bring results in one day. It requires time and continuous engagement from your business.
In B2B marketing, you need to convince your potential customers that you can provide them with the expertise they won't find elsewhere. That's why you should offer high-quality content to help address your audience's pain points and answer questions related to their business. Such an approach enables you to influence your customers at different stages of their customer journey and become their information source when they look for specific solutions to their problems. Regularly offering expert content on your company's blog can build meaningful relationships with your readers, who can later become your brand advocates.
Also, helpful content on your website creates trust among your customers and, in the long run, contributes to higher sales.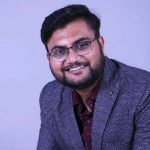 B2B lead generation can get tricky, especially when you serve a niche audience. But that's not impossible either. If there is enough search for your service/product, consider running a search ad on Google and Bing. These platforms have the highest purchase intent audiences, and capturing these leads would definitely translate into more revenue.
Another way to go about B2B lead generation is via LinkedIn. Most business owners have an account on LinkedIn and are fairly active on the platform. Make an offer for them which would make business sense to your target niche, and advertise it on LinkedIn. It may seem a bit expensive, but LinkedIn ads convert better as the quality of the audience and targeting options are better than Facebook ads. If you find ads too complicated, you can simply reach your audience as you would normally approach anybody on LinkedIn. Send them a connection request, like their posts, and send them messages to try and convince them to hop on a call with you.
Nishant Agrawal, Head – Performance Marketing, LeadSquared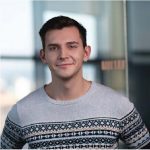 Simpler is better when it comes to B2B lead generation. I follow a variation of the below 4-step process to keep the sales pipeline humming and bustling for my clients.
Execute deep research to build your Ideal Customer Persona (ICP).
Note their biggest pain point and determine whether your solution addresses it.
(Tip: Use social media such as LinkedIn, Reddit, etc)
Attract leads through high-quality content born out of the above research.
E.g. checklists, case studies, whitepapers, free consultation opportunities, etc.
(Tip: provide it in a format that makes it highly if not instantly useable e.g. Checklist over eBook).
Nurture leads through an automated email funnel.
The ultimate goal should be to get their decision maker on a demo or consultation call.
(Tip: Send concise emails with a high degree of personalization e.g. first name, company name, the specific problem they need to be solved, personalized audio, video or image, etc.)
Pass qualified leads to sales.
Anyone showing interest needs dedicated 1:1 attention from your sales or product team.
Roman Delcarmen, Hubstaff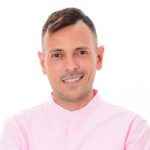 Email Op-tin is by far the most effective tactic for lead generation in the B2B space here at Hubstaff. Creating a lead capture form and embedding it in an email allows us to collect leads without having to cold call or purchase lists.
The most important part of the whole process is creating an attractive and compelling offer. This is what will get people to actually fill out our form and submit their information.
Think about what you can offer that would be of value to your target market. It could be a free trial, a white paper, or even just a helpful e-book.
Here is how the process looks like:
We research the paint points of our target audience / potential clients
We came across a solution for that pain point
We define the right channels to promote the Lead Magnet
We run the campaigns and analyze the results
Finally, the sales team starts to do their magic following up on those leads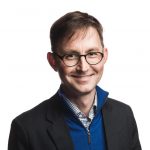 Get rid of your testimonials page. Instead, make every page a testimonials page.
Testimonials are powerful social proofs. Without them, websites are often piles of unsupported marketing claims. With them, the site is more human (especially if you add faces) and are more differentiated (you're the only company with that testimonial).
But they're less effective if you put them all together on one page. Visitors tend not to visit testimonials pages because they're obviously just piles of happy reviews. Instead, put testimonials right next to the service that they are relevant for.
Fill your site with evidence of any kind. Statistics, case studies, logos, awards, years in business, number of happy customers …and testimonials. They are a key ingredient to B2B lead generation.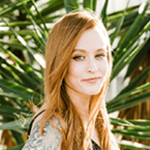 One of my favorite lead gen tactics, especially for generating more registrants to events, is utilizing email ad campaigns in every 1:1 email communication employees have. Adding an email ad banner underneath your signature is like free ad space that helps you amplify your marketing goals to an audience fueled by relationships rather than an ad network, so trust has already been established.
I've seen companies like Outreach do this and increase their ticket sales by 10% for their Unleash conference. And others, like Design Pickle, who have made sales from their banners. It not only increases brand awareness but is one of the best ways to promote events, upsell products, and get more engagement/downloads with your content.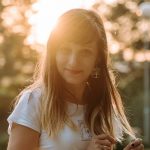 My favorite tactic would be: building a personal brand on LinkedIn for the CEO or founder of a company, combined with social listening.
By building a constant presence on LinkedIn, where you engage with professionals, give advice, post short opinion videos, one will build a strong reputation and gain trust in the business as well. Start by engaging with the professionals you want to work with, connect with them using personalized videos, differentiate yourself by knowing your industry deeply. People like to connect more with people, not businesses.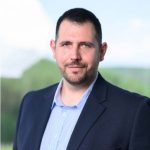 Start with identifying your ICP (ideal customer profile) then attract them to buy your product.
Sounds easy, doesn't it? Both parts have their challenges. Modify the ICP, and iterate it until you find the right, on-pot version of it. After that find where are they consuming content (Sparktoro is a great tool for it) and try to appear on those media. After that build a funnel for them and start doing demo calls with them to discover their needs and desires, so you could fine-tune your offer.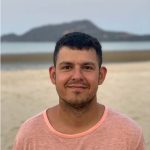 The best working lead generation tactic in my experience is to give as much value as possible upfront without asking anything in return.
I love inbound traffic and giving website visitors valuable resources upfront. It's best to ask for their email address so you can stay further in contact with them. Once you've collected their email addresses and built trust by providing valuable resources upfront, you can nurture the lead by providing further value via email on a frequent basis. After some time you can slowly and softly promote your offer without overdoing it.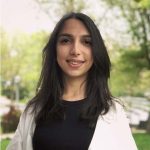 Generating leads can be a tough process, especially for B2B businesses. However, with the right strategy in place, it can be a breeze! B2B lead generation is a process of identifying and qualifying potential customers for a business's products or services.
However, by utilizing exit intent technology, businesses can increase their chances of capturing leads who are interested in their products or services. This technology works by tracking the mouse movements of a visitor and detecting when they are about to leave the page. When this happens, a popup window appears with a special offer or message that encourages the visitor to stay on the site. However, it's important to use exit intent technology sparingly, as too many pop-ups can be annoying and drive visitors away.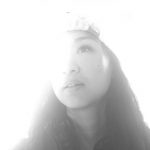 My favorite B2B lead generation tactic is A/B testing different headlines and messaging for specific buyer journeys. You always learn something new and check any biases you have when you see the actual results.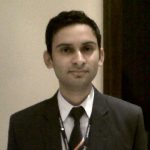 These days, cold email is undoubtedly the most underused medium. It's not easy since you don't know the firm or the person to whom you're delivering it. But if done right, email marketing is one of the most cost-effective ways to acquire prospects.
Email marketing also plays a significant role in nurturing your prospects by sending them carefully timed emails. The emails should offer them something new and essential that they wouldn't otherwise have access to.
The most crucial things to focus on are creating a high-quality email list and making your emails stand out. Gated content, newsletter subscriptions, personalizing subject lines, removing HTML (which might cause emails to be sent to the junk or spam folders), and sending relevant emails, can all be used to capture these leads and help boost your CTRs.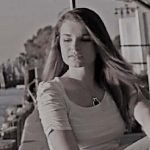 Referrals are a great lead generation tactic, especially for B2B businesses.
The B2B sales cycle can be long, but having referrals come in, can soften the blow. A referral can act almost like a vetting process since typically a business will only refer you if they know their client is in need of your service. So by using a referral program of partner program you can potentially gain more leads and access to new markets.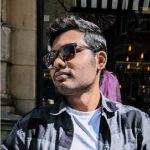 The top three results receive nearly half of all SERP clicks, and ranking at the top of Google is more important than ever today, as it not only captures the greatest number of consumers with purchase intent, but it also opens up a plethora of opportunities such as the ranked pages can act as lead capturers which can fuel the marketing funnels, hence proper SEO for B2B companies is critical; concentrating on industry-specific tactics while employing SEO methods based on target audience allows brands to receive leads quicker while also being cost-effective in the long run, in addition to the digital PR.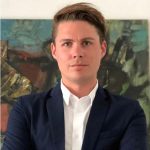 At LINK Mobility and especially for marketing for the MarketingPlatform solution universe, lead generation is the key to the marketing department's success! The process of finding potential customers and converting their interest into buying our services. This is our primary task and goal in everything we do! Lead generation involves creating targeted content and ads that attract attention and encourage prospects to act!
There are many ways to generate leads, but not all methods are equally effective. The most successful lead generation system uses a combination of multiple techniques to reach the target audience. We have specialized in the combination of text-based Content Marketing, Marketing Automation, SMS Marketing, Google Ads, and SEO. But also, video ads and advanced retargeting campaigns are great ways to lead prospects through the funnel.
One of the key aspects of lead generation is targeting and segmentation. Making sure that the personalized content and ads are seen by the people most likely to interact and be interested in your solutions. Focusing on creating relatable content which will appeal to the needs of your audience is important. If you address all, you address no one!
The element of creating compelling content is essential to the lead generation process and how successful you will be. Your content should be interesting and relevant to your target audience, and it should encourage them to engage with your brand. This can be done by using a strong call to action (CTA), providing valuable information, and sharing inspiring use cases and testimonials.
First Party Data and collecting permissions are one of the main roads to succeed in lead generation. It gives your marketing team the ability to target specific campaigns to the right people and optimize the ROAS. Customer Data can help you create personalized audiences and content, which can be used in an Omnichannel setup by using behavioral data, customer history, and demographic data to target people that are ready to take action. First Party Data will enable you to engage in advanced, automated, and AI and data-driven marketing activities on multilabel channels like SMS, social media, Email, App-push, and more.
The first step in lead generation is to create content that is interesting and useful to your potential customers. This can be done with Content Marketing. Once you have created content, make sure it is distributed to your audience. This is done by optimizing your website for search engines, using keywords, and including CTAs in your email and SMS campaigns.
Once you have generated a lead, it is important to stay in contact with the prospect. This is easily done through the use of Marketing Automation. This keeps prospects in the loop and increases the possibility of the conversion into paying customers.
At LINK Mobility we are using partnerships as valuable marketing resources. Resellers, agencies, and other kinds of partners ensure that we always have new audiences to process. The lead generation through partnerships varies for instance webinars, events, link building, joint marketing activities, etc. Focusing on creating interest in our solutions and the benefit of use.
However, it is crucial to establish easily accessible and engaging forms, meeting booking solutions, and other ways for prospects to get in contact with your sales team and/or way to convert through self-signup before engaging in the world of lead Generation.
Theodor Nørgaard, Head of Marketing & Digital, LINK Mobility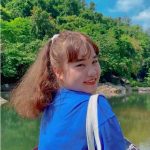 I value partnerships a great deal. No matter if you are in the B2B or B2C business, partnering greatly simplifies your lead generation efforts.
Business partnerships will not only help you save money and leave you with resources you can use on other projects, such as tools, documentation, and procedures, but they will also expose your company to new opportunities, which will lead to the generation of leads that are simple to close.
Although there is a big distinction between sponsorships and partnerships, many people misunderstand them. For a certain event, a sponsorship calls for a predetermined financial investment. Contrarily, a partnership entails finding someone who will share your long-term losses and gains.
Among the partnership strategies we include are:
Joint projects
Partnership for joint ventures and distribution
Non-equity or equity alliance
Business collaborations
Marketing Partnership
Anna Mroczkowski, MASV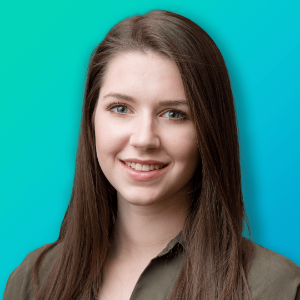 It takes roughly nine touches for a lead to convert. I believe the first few touches are the most important.
Social media continues to be a powerhouse for brand awareness and where prospects learn about your business at the beginning stages. It is essential to be using social media as a tactic for lead generation. You simply cannot afford to avoid social media. Many people will steer clear of your company if a brand does not have a presence on social media. Between organic social media and paid social media ads, you can use many strategies to personalize the experience for your prospects. If you are already creating content, repurpose it. You can create a lead magnet specifically for your social media audience. Retarget and remarket your product to those that have already shown interest.
And one of my favourite tactics is social media sponsorships. Building trust with prospects can be difficult. Therefore if you sponsor already trusted creators, you can obtain quality leads from them directly. Don't forget to listen to what people are saying about you online. Listening on social media is one of the best tools available with this lead generation tool.
Find these tactics useful? Show some love by sharing on social media!
Sell more, understand your customers' journey for free!
Sales and Marketing teams spend millions of dollars to bring visitors to your website. But do you track your customer's journey? Do you know who buys and why?
Around 8% of your website traffic will sign up on your lead forms. What happens to the other 92% of your traffic? Can you identify your visiting accounts? Can you engage and retarget your qualified visitors even if they are not identified?