6 Video Marketing Strategies for B2B That Will Drive Results in 2021
In this digitally forward business era, all your decisions should be based on digital capabilities. Digital marketing is omnipresent in the business industry, and everyone is harnessing its potential. There are different verticals of digital marketing that have been proven to be high-yielding time and again.
During the pandemic, digital potentials were widely utilized and even by businesses who have never thought about it. It clearly shows the impact digital marketing methods create in the business world.
"40% of businesses spend their marketing budget on digital possibilities, and the rest 60% is still figuring things out traditionally." – responsify.com
Think like a customer. What would you want to see in a brand, and most importantly, how?
"54% of customers are looking for more video content from the brands they favor." – hubspot.com
Customers are more inclined towards engaging content that can bind them. Hence, video marketing has emerged as one of the most effective marketing tactics in recent years. If you check social media (even a B2B platform like LinkedIn), video content generates way more engagement than text content.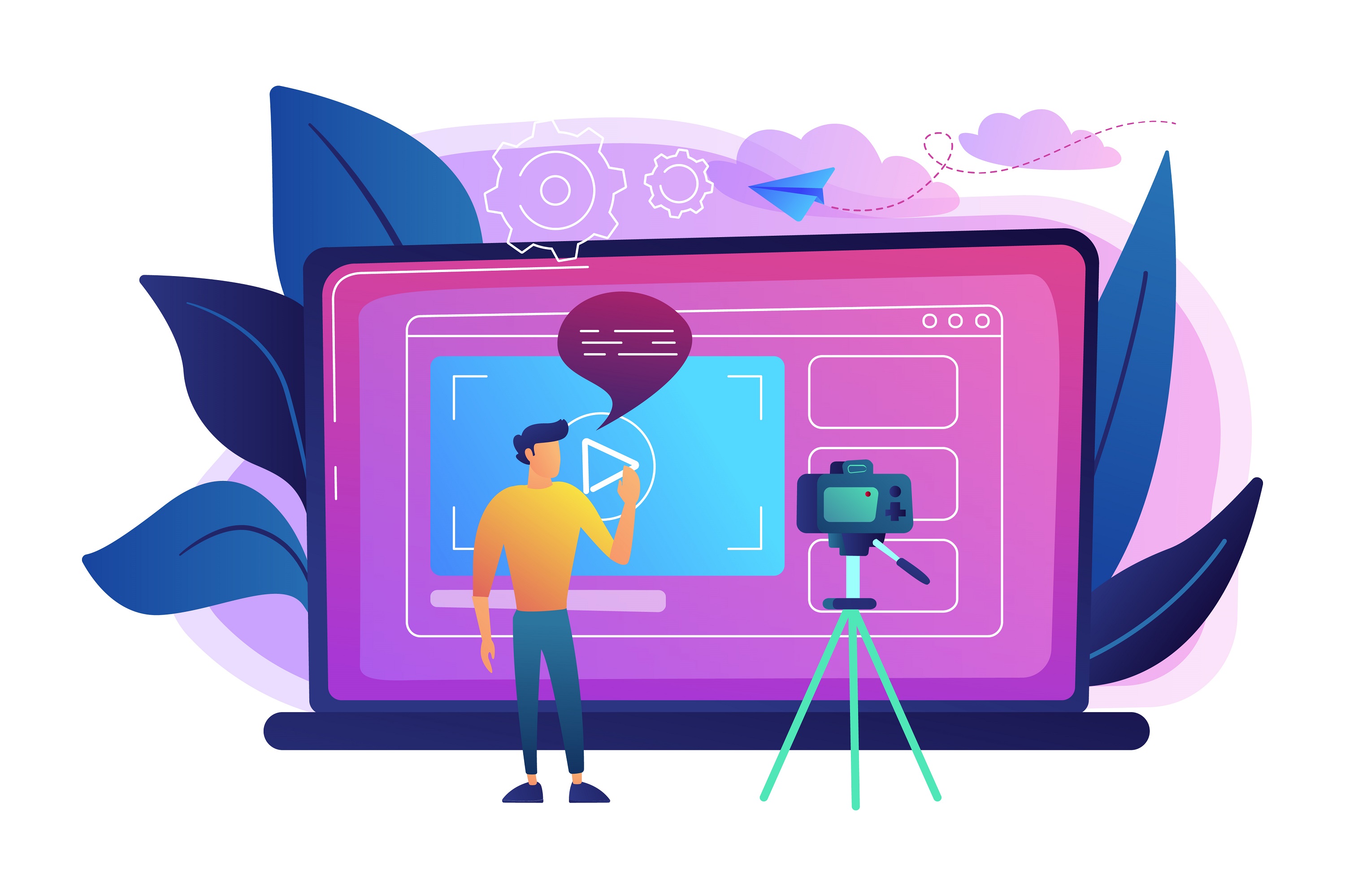 What is Video Marketing?
"84% of people say they've been convinced to buy a product or service by watching a brand's video." – optinmonster.com
Video marketing is a radical and highly successful marketing method that uses videos to engage clients and generate leads. A majority of B2B and B2C businesses have already started using video content to attract clients and strengthen their engagement.
Undoubtedly, video marketing is one of the most potent tools in the marketing kit. It helps in boosting conversions and audience engagement. With regular use of different video content, you can witness a significant change in your ROI and client base.
Video marketing works exceptionally well for B2B businesses as it helps strengthen trust, thereby igniting emotions and better engagement.
Top Video Marketing Strategies to Try Out
The digital marketing realm is ever-evolving. So, what is trending today might not even exist tomorrow in the marketing world. Hence, you always have to remain updated and upgraded with your marketing tactics.
2021 brings many hopes and aspirations for marketers as a new set of marketing trends will dominate the industry. Here we have compiled the top 6 must-have video marketing that you must keep up your sleeve this year. So, let's get started.
#1 Webinars Are Powerhouse of Information
It is essential to understand that B2B buyers are looking for lots of information that can be of value to them, solve their problems, which would further shape their decision and build trust.
One of the advanced digital approaches to strengthening B2B relations is by engaging them through webinars. These are multi-purpose and highly effective marketing tools that are being valued in the industry more than ever. You can position your company as a leader to engage clients and generate quality leads.
Webinars educate and engage your clients. You can share all the potential information about your offerings in the webinar that will help them understand your brand better. You can also have a co-marketing campaign and have industry-leading people and companies participate in your webinar. Imagine being an SEO company and having Neil Patel on your webinar!
Not just generating quality leads, webinars can also help you retain customers. Educate them with interesting topics that will strengthen their trust.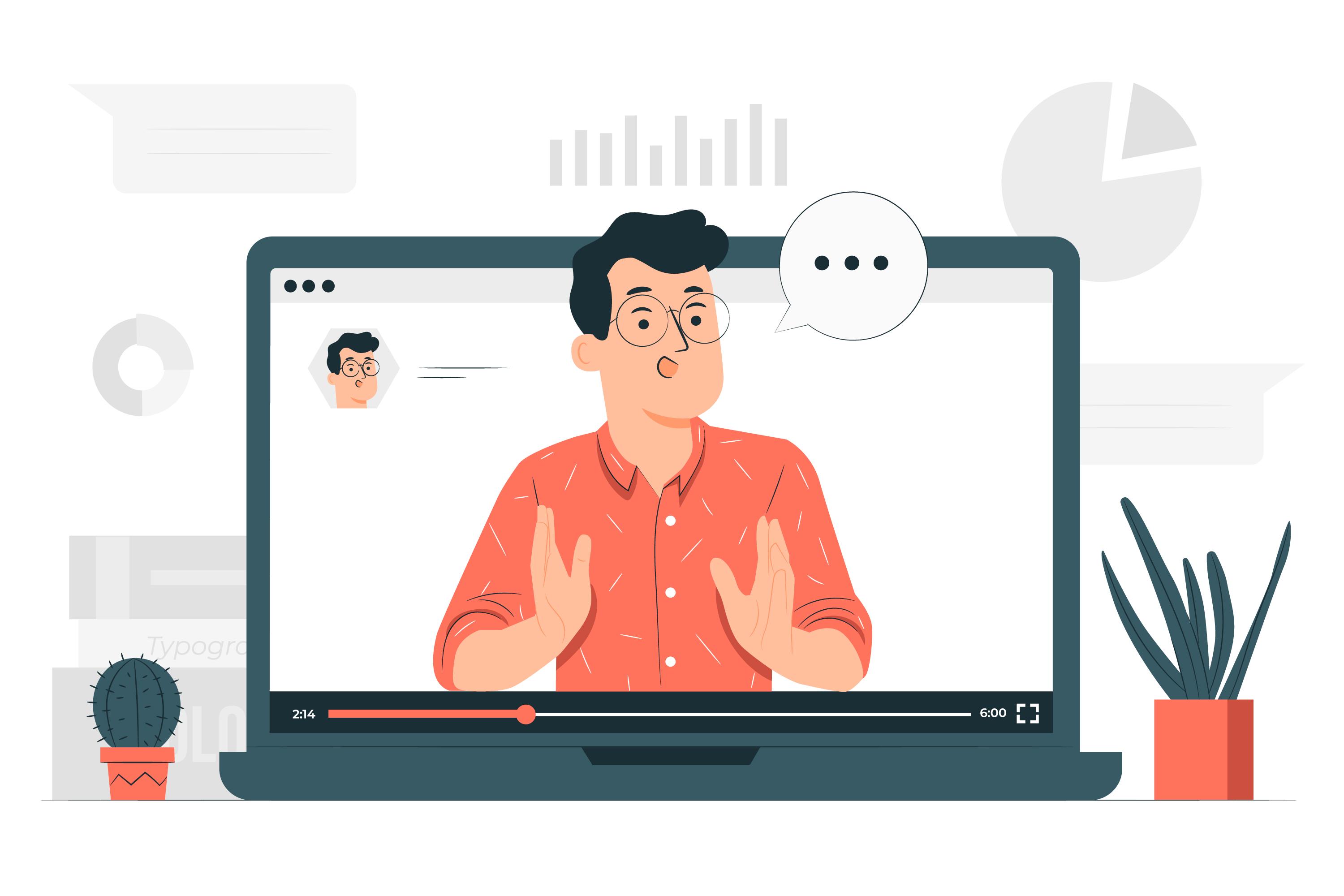 #2 Video Testimonials Are For Enhanced Reviews
Whether it is B2C or B2B, your clients will look into your reviews before they even think about connecting with you. Hence, it is important to create a reputed position in the market and cultivate some authentic testimonials.
Recently, video testimonials have emerged as go-to options for many marketers. They say video testimonials are far more yielding than the written ones. The formula is simple; video testimonials have a personalized touch to them.
As a customer, you will believe customers express their views about the brand in their own words on a video instead of the words written on the website.
If you haven't thought about video testimonials yet, it is not too late to increase your credibility and utilize video testimonials to your advantage.
#3 Short Animated Videos Are Best For Attention Span
Humans have an attention span of just 8 seconds. That's why we like to watch videos that are short and attractive. When it comes to B2B marketing, you can definitely consider this point and use short animated videos.
These are engagement or explainer videos that most marketers are using today to extend information about the company. They are like elevator pitches. You explain your value proposition as fast as possible.
Right from explaining the objectives to highlighting the core services, these videos come in handy in many situations. The B2B sales cycle is more complex than the B2C, and marketers have to run an extra mile to get more sales. Short animated videos have helped in supporting long sales cycles and retaining the attention span and engagement of the clients.
They also boost the overall digital marketing efforts including SEO; they are brownie points over the massive sales results. Additionally, short animated videos help in targeting different customer personas individually.
#4 Content Repurposing Is A Profitable Art
As mentioned earlier, the digital realm is dynamic, and you cannot stick to a single piece of marketing tactic. It is important to evaluate and monitor all the top-performing content.
B2B marketers can develop lucrative ideas during the evaluation and repurpose content based on the existing and successful content. There are different sorts of video content that are being used as assets. All these assets can be repurposed into more reformed and productive results.
For instance, you can try posting some fresh video content to social media platforms to expand your reach. Repurposing of the video content is an excellent move to leverage your existing client base and increase your brand visibility on the grounds of content efforts that have already proven to be successful.
You must understand the difference between refreshing and repurposing content to get better results. Refreshing means tweaking your video content for the same motive, whereas repurposing means tuning your content for a different purpose altogether.
Let's say you created a pitch about a feature of your product for sales. You later repurpose the content and add it to the helpdesk.
#5 Short Product Videos
Pitching your products and services is the main motive of your every marketing move. Whether webinars, demo videos, or animated videos, you aim to drive more traffic to your company and expand your sales.
One of the best ways to depict your products is through videos. It will create a sense of interest in your clients, and they would want to know more about it. Many successful B2B companies are already using short product videos to create better engagement.
For instance, Microsoft has been using short product videos to show its latest offerings to the people. You would be familiar with their featured video on YouTube that worked as an elevator pitch for most of the products, including Office 365.
Short videos will also help you break down your offerings into several bits and use them to nurture your audience.
#6 Video Tutorials Are Like Deserts
We live in a digital world where clients are looking for solutions to their issues rather than being entangled in extravagant marketing schemes. That's the point you need to focus on.
Video marketing tactics should be steered in a way that leads your clients from education to engagement. We have discussed webinars are a great way to increase engagement by talking about topics that interest your clients. Similarly, tutorials are a part of product marketing.
Whether you are offering a product or solution, putting up video tutorials will help your clients understand your products/services in a better way. For instance, in B2C, famous make-up brands have dedicated YouTube channels where they upload tutorials for using their products. Similarly, SaaS products have video tutorials that help customers use the product better.
It is the best way to retain your existing client base and expand your reach. As videos have a better reach than written content, you can immediately get the results from these tactics.

Video Distribution Strategy
Now that you are well aware of the powerful video marketing strategies, you will be confident enough to utilize them all. But how do you distribute the content that will bring the required results to you?
Video has emerged as an effective marketing strategy for prospective growth. It is important to make use of the three pillars of strength while developing your video marketing strategy: creativity, technology, and distribution channels.
While you can invest your creativity and the latest technology in creating videos, it is imperative to understand the distribution channels where you can get magnanimous results.
88% of marketers are delighted with the ROI coming from video marketing. However, it is important to choose the right distribution channel that can bring the best profits.
Before delving deep into different channels that are considered ideal for publishing your video content, you must know where to begin.
First, you need to draw out the basic requirements you need to meet with video marketing strategies. Do you want to generate leads, educate clients or expand your reach?
Once you find your objective, you can start discussing all the key metrics to achieve it through video marketing. It is imperative to decide what you want to achieve from your strategy to determine your tools, set a budget, and thereby, choosing the distribution channels.
Distribution Channels
Creating a successful video strategy majorly depends on where you publish your content. When it comes to distribution, there are a plethora of options available for you. Here are some of the popular and productive distribution channel you can think about:

Your Website
Needless to say, many of your visitors will consume your video content when they engage with your website. So, there is no better place to have your videos be accessible from. Short animated videos can be on your landing pages, customer testimonials can be on the Customers page, and tutorials can be on your helpdesk.
Facebook
This gigantic social media platform has a user base of 2+ billion, and that's why it is the most engaging platform for your videos. From webinars to product videos, you can post different video content to your business page.
YouTube
It goes without saying that YouTube is a go-to distribution platform on which most of your target audience relies. YouTube is ideal for posting your video tutorials, behind-the-scenes videos, animated videos, and other exciting content of your brand.
LinkedIn
It is an ideal distribution channel for a B2B business. You can make use of LinkedIn to post informative webinars and other informative matters for a professional engagement. According to stats, LinkedIn has contributed to 50% of traffic for B2B sites. You can publish all of your video content here.
Instagram
Yet another popular social media platform that businesses are embracing today is Instagram. If your B2B business is focused on visuals and has an audience on Instagram (e.g., from retargeting), you are most likely to get benefits from Instagram. Salesforce has over 130,000 followers on Instagram.
Publish animated videos, short product videos, conduct live interactions, post video testimonials, and many more. Additionally, Instagram is great for showing the day-to-day happenings of your business.
All these distribution channels can help your business grow in some way or the other. It all depends on how you infuse creativity and technology with an effective distribution channel.
The Bottom Line
There is nothing more appealing than an engaging video. Everyone would agree with this because videos are more entertaining and more relevant than many other content forms.
That's what the business world is holding onto. Video marketing has enabled businesses to take digital marketing to the next level. It is something that can effortlessly explain everything, right from business objectives to the range of products and services.
The highly engaging and entertaining video content quotient expedites the sales process and shifts the client to the next funnel. It works as a driving force that leads to the colossal generation of leads.