The 8 Steps You Need to Take to Start Your Own SaaS Company
There has never been a better time to invest in the SaaS industry, thanks to the tremendous growth the industry is experiencing. According to reports, the SaaS industry is expected to reach over $700 billion by 2030, up from $121.33 in 2020.
This growth is propelled by an increased readiness of business people to incorporate technology for the everyday running of their businesses. Some of the earliest entrants into the SaaS business model have made quite some fortune, with Salesforce topping that list with a net worth of $200 billion as of 2022.
If you are into software development and dream of being the next multi-billion business, SaaS is worth exploring. Succeeding in the SaaS industry means taking the right steps from the word go. If you are unsure where to begin, this guide offers a step-by-step breakdown of all the steps needed to succeed in the industry.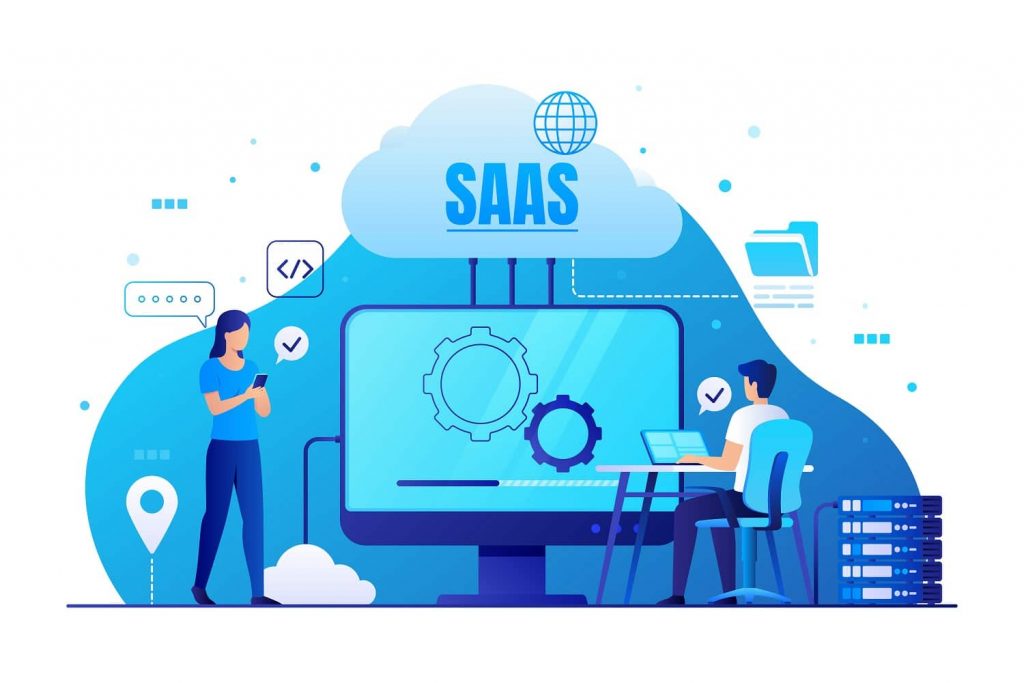 What is a SaaS Company?
SaaS is the acronym for software as a service. Under this model, business people access the software through a web browser or an internet-based app, unlike traditional software where you install a copy of the software on their computer. Also, the user continues to enjoy the software by paying a subscription fee, meaning that you will always make money for every sale as long as a business continues to use your service.
The SaaS business model has become increasingly popular with business people thanks to its many advantages, which include:
Reduced initial costs: With SaaS, business people do not need to purchase and install software on their computers. They only need to pay for a subscription to access the software, saving on the initial investment cost and infrastructure.
Increased efficiency: Since SaaS is accessed through the internet, it is not prone to breakdowns associated with software installed on the computer. Also, it is accessible from any place as long as the user has access to the internet, making it a great option in this age of remote working.
Easy collaboration: due to its availability online, multiple people can access SaaS software simultaneously, easing collaboration on projects. This option comes in handy for remote workers or when you require the contribution of someone on the other end of the globe.
Step By Step Guide to Starting a SaaS Business
1. Develop a Solution for a Problem
Business people will not be eager to spend their money unless they can get value for it. This means that you will also need to have some understanding of running a business and the tools already in the market and what they can and cannot do. After identifying the gaps, you can work on offering solutions for the problems.
You may not be looking at creating a service that nobody has ever thought of. Instead, consider carrying a product that solves a problem better than a competitor and, if possible, for less. It can be a problem you have suffered yourself.
2. Create a Lean Business Plan
Once you have an idea, the next step would be writing a business plan. But you do not have to start with a comprehensive business plan. Instead, start with a lean one since you have yet to determine your idea's visibility.
Your plan should cover the basics. Some items you will want to include in your plan include your unique value proposition, the problem you seek to solve, your niche, your competition, and key team members. You may also define your revenue model and the cost of launching your Minimum Viable Product (discussed later).
3. Validate Your Idea
You may have a brilliant idea. But other people may not see it as such. So, you must do market research to ensure your idea is viable and worth pursuing. You can start by asking your target market if they see its value.
This feedback helps in shaping the product or service before investing resources into it. Most developers make the mistake of developing first and then seeking validation. This approach is flawed because it follows the developer's perception of a problem rather than considering the customer's real problem, which could mean pouring your resources down the line if you fail.
4. Create an MVP
The MVP or Minimum Viable Product is the simplest version of your product whose purpose is to test the effectiveness of a product at solving a particular problem before investing a lot of resources in developing it.
Also, it works as a guide through which your target market can use to validate your idea and give input on what they hope to see in the end product. Sometimes, MVPs can be explainer videos, mockups, landing pages, and wireframes. Anything that can help your target customer see the product you intend to bring into the market.
5. Create a Pricing Strategy
Once you have established that your idea is viable, the next step is determining the pricing strategy. There are several pricing strategies for SaaS products, but most provide a subscription payment model. While you could go with a one-time price, the best approach would be the subscription model, as it is relatively easy on customers because they do not have to pay a hefty payment.
Also, it ensures you get a lifetime value from the customer. Other options for pricing can include a hybrid of one-time payments with upgradeable features or a tired approach where subscribers get access to features based on how much they pay.
6. Set Up the Legal Structure for Your Company
If you have set your mind on software development as a business, your very first step would be setting up a business which also means setting up a legal structure for your business. There are several legal structures to choose from, but the most common ones include limited liability companies (LLCs), C Corporations, and Sole Proprietorships.
An LLC legal structure is the most popular among small businesses, as it offers liability protection for the owners. If you have partners in the business, ensure that each partner's roles and responsibilities are clearly outlined in the operating agreement. You can hire a lawyer to help you create an LLC operating agreement or get a free LLC operating agreement template form from a reliable online form generation website, such as FormPros, for a fraction of the lawyer fee.
7. Hire Top Talent
After you have everything ready, the next step is putting the idea to work. But that may require recruiting talent. The success of your business will largely depend on the team you put together, so you have to be intentional in ensuring that you only hire the best.
When hiring developers for your SaaS business, you should look at things like the knowledge of coding languages, experience with SaaS products, and their portfolio. If you cannot recruit top talent locally, consider hiring overseas developers. They do not have to work from an office. Remote workers are fine as long as they can deliver. It might be a good idea  to focus on hiring dedicated software development team to keep things closely knit.
8. Create a Marketing Strategy
Having your company ready is half the job, as sales often determine a company's success. That is why you must create a killer marketing strategy to help bring your product to the forefront and increase sales.
Marketing and lead generation for SaaS products involves leveraging the online market through content marketing, social media marketing, email campaigns, video advertising, and paid ads. Marketing is a complex subject that marketing agencies with experience in the SaaS industry best handle.
Besides marketing, you want to ensure that you have world-class customer service to ensure your customers stay on the subscriber list.
Sell more, understand your customers' journey for free!
Sales and Marketing teams spend millions of dollars to bring visitors to your website. But do you track your customer's journey? Do you know who buys and why?
Around 8% of your website traffic will sign up on your lead forms. What happens to the other 92% of your traffic? Can you identify your visiting accounts? Can you engage and retarget your qualified visitors even if they are not identified?