9 Ways to Improve Your Business Financial Management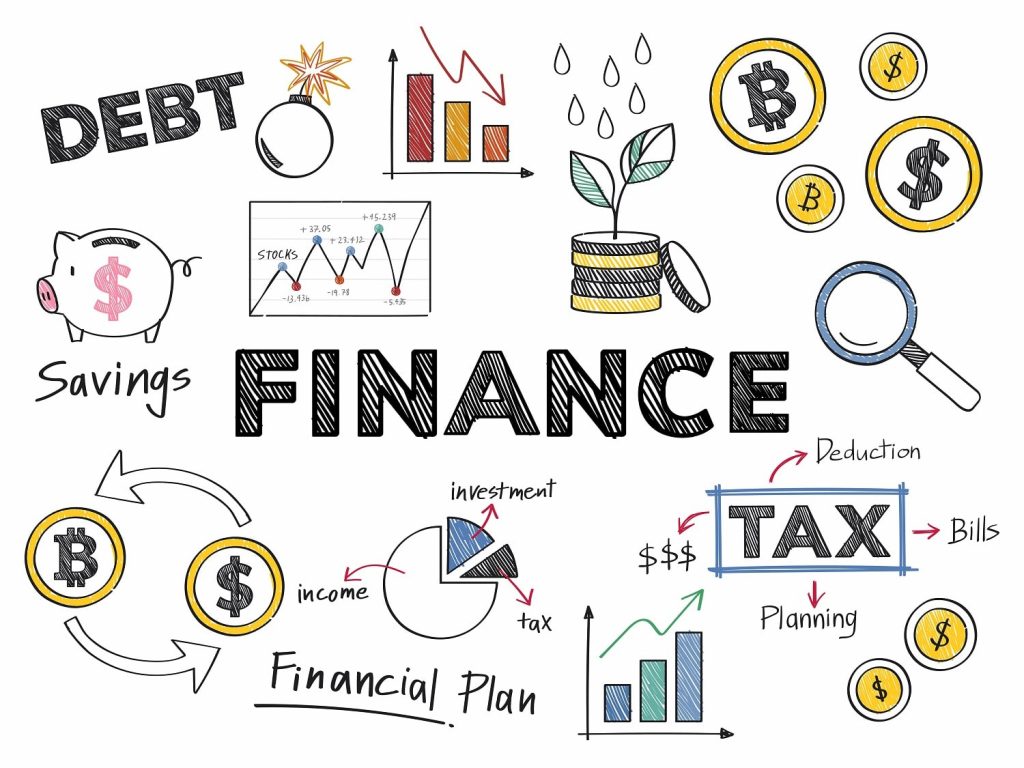 Growth is central to a business's plans, but with growth comes complexity. Managing finances can become a frustrating task as a business expands, and good financial planning needs to go beyond identifying costs and saving opportunities.
Efficient financial planning is a thorough, ongoing, and ever-present process. It needs to evolve with your priorities and goals as it has to cater to your organization's plans. Below, we discuss a number of ways in which you can enhance your business's financial management.
1. Identify Your Regular Expenses
Managing finances will be hard if you do not have insight into your expenses, to begin with. You will have to calculate your average utility bills, sum up your employee wages and rent, know the amount you spend on office supplies, and keep track of the applications you've subscribed to. Only after knowing these costs can you identify anomalous patterns in spending. For example, if your electricity bill is coming higher than usual, someone may be leaving equipment on.
Knowing regular expenses can let you know how much money you have free to invest back into the business so you can plan finances with ease. If you have software to help you in planning, keeping track of all regular expenses will be relatively straightforward.
2. Know Your Plan
Financial management for a business needs to cater to its short-term and long-term plans. So, only saving up will do you no good if you do not have plans for when and how to invest those savings. Work on your business plan to identify your financial need and opportunities for growth. Set targets for yourself and modify your plan with time to adjust for changing goals or market environment. The more robust and thorough your plan, the more you'll be able to benefit through financial planning.
3. Proactively Monitor Your Finances
You can not plan effectively if you do not have visibility into your spending patterns and budget levels. Consistent and proactive tracking is the key to financial management. Set monthly targets for yourself. Monitor your finances regularly, preferably daily, and review them alongside your expected finance levels on a monthly basis. The faster you review, the better you'll be able to identify areas for growth and improvement.
4. Have a Debt Management Strategy
Interests can be an unnecessary drain on finances. The earlier you pay your debt, the better off will your financial position be. Make a strategy to save up to repay debts. Even if they involve cutting corners, early payments will prove much more feasible for you in the long run as you will not have to keep putting money aside for a long period of time. Your strategy can include consistently setting a fixed amount aside on a weekly or monthly basis. The more you stick to your debt management strategy, the faster you'll be off the debt. Paying off debts on time will also ensure that your credit score remains good so that you are able to get a bigger loan from a bank for expansion later on. Don't let inconsistency thwart your long-term plans.
5. Use Digital Finance Tools
Going paper-free cuts down on costs in many ways. Digital record-keeping and accounting will make your data much more easily accessible, and you'll be able to monitor it remotely. You can even get custom reports of your spending patterns and be alerted if unusual financial activity occurs if you choose software that enables that. Many advanced, dedicated financial tools in the market exist that can help you from budgeting to inventory, sales, and invoicing. Leverage technology wherever you can to make the most out of the digital world.
6. Stay on Top of Taxes
No matter your financial situation, not paying taxes will cause fines and damage your credibility. Make sure that your budget plans include taxes so that their amount does not come as an unexpected hit. Efficient record keeping will ensure that you do not end up overpaying or underpaying your taxes, so work on it proactively.
7. Hire Smartly
Saving up does not mean hiring employees at low wages. You will miss out on talent, which can make you lose multiple growth opportunities in the future. Similarly, hiring fewer than the required number of people can overburden your employees. This can lead to a high turnover rate. You will have to keep investing time and resources to train the new employees as well. So, hire efficiently and wisely. Do not lose sight of your long-term plans and opportunities, and know that good, satisfied employees are critical to the efficient functioning of an organization.
8. Invest in Equipment and Automation
Getting a machine can be expensive, but it saves up a lot in the long run due to its efficiency. Software that enables the automation of menial, repetitive work does the same. You also need a smaller workforce working for a shorter amount of time when you have an automated workplace. This can let you cut down on costs related to inefficiency and labor overheads.
However, keep an eye on what equipment is necessary for your business and whether it will enable savings or not. Getting another fancy printer may not be a good idea if you deal digitally, to begin with. Carefully identify areas that can benefit from machines and automation, and then save up to invest in them.
9. Keep an Eye On Opportunities
Depending on the size and type of your business, you may have varying funding opportunities. Keep an eye on them. These can include making the most out of government plans or crowdfunding opportunities. Know your options and research them extensively to ensure that you do not miss out.
Final Thoughts
Proactivity is the key to financial management for business. The more you work actively, the better you'll gain insight into your business's workings. Transparency is another critical factor that can make or break financial plans. Even the best strategies can be rendered useless if you do not know your expenses or keep losing money to dark purchasing. Work to achieve visibility into your processes; digitalization can be an effective tool in this regard. By knowing your goals and reviewing your financial position against them, you will be able to make timely adjustments to your strategies. Start planning and improving your finances today.
Sell more, understand your customers' journey for free!
Sales and Marketing teams spend millions of dollars to bring visitors to your website. But do you track your customer's journey? Do you know who buys and why?
Around 8% of your website traffic will sign up on your lead forms. What happens to the other 92% of your traffic? Can you identify your visiting accounts? Can you engage and retarget your qualified visitors even if they are not identified?