Omnichannel Customer Engagement in B2B
One of the most common misconceptions when it comes to social media marketing for B2B is that channels like Facebook and Instagram are only meant for B2C. Only LinkedIn and Twitter are meant for B2B.
But here's the thing. In this day and age where customers are a lot more aware and a lot more conscious about the brands they choose to work with, any channel enabling more transparent conversations with their favorite companies is largely embraced. Your customers – actual humans behind the companies – spend time on social media. And, you have an opportunity to engage with them and create meaningful relationships.
Social media opens a window through which customers can directly get in touch with the human faces behind their favorite brands, ask questions, familiarise themselves with the company's ways of operation, and get a clearer picture of what the brand offers, what the brand stands for, etc.
And for businesses, it opens a window through which they can get to know their customers, offer more valuable content, humanize their brand, and establish trust. This is true in the case of all businesses, irrespective of whether it is B2B or B2C.
This kind of close interaction enabling transparency is essentially what drives customers to flock to social media pages, more so in the case of Facebook and Instagram. And this is exactly why these platforms in particular need to be leveraged by B2B businesses as well.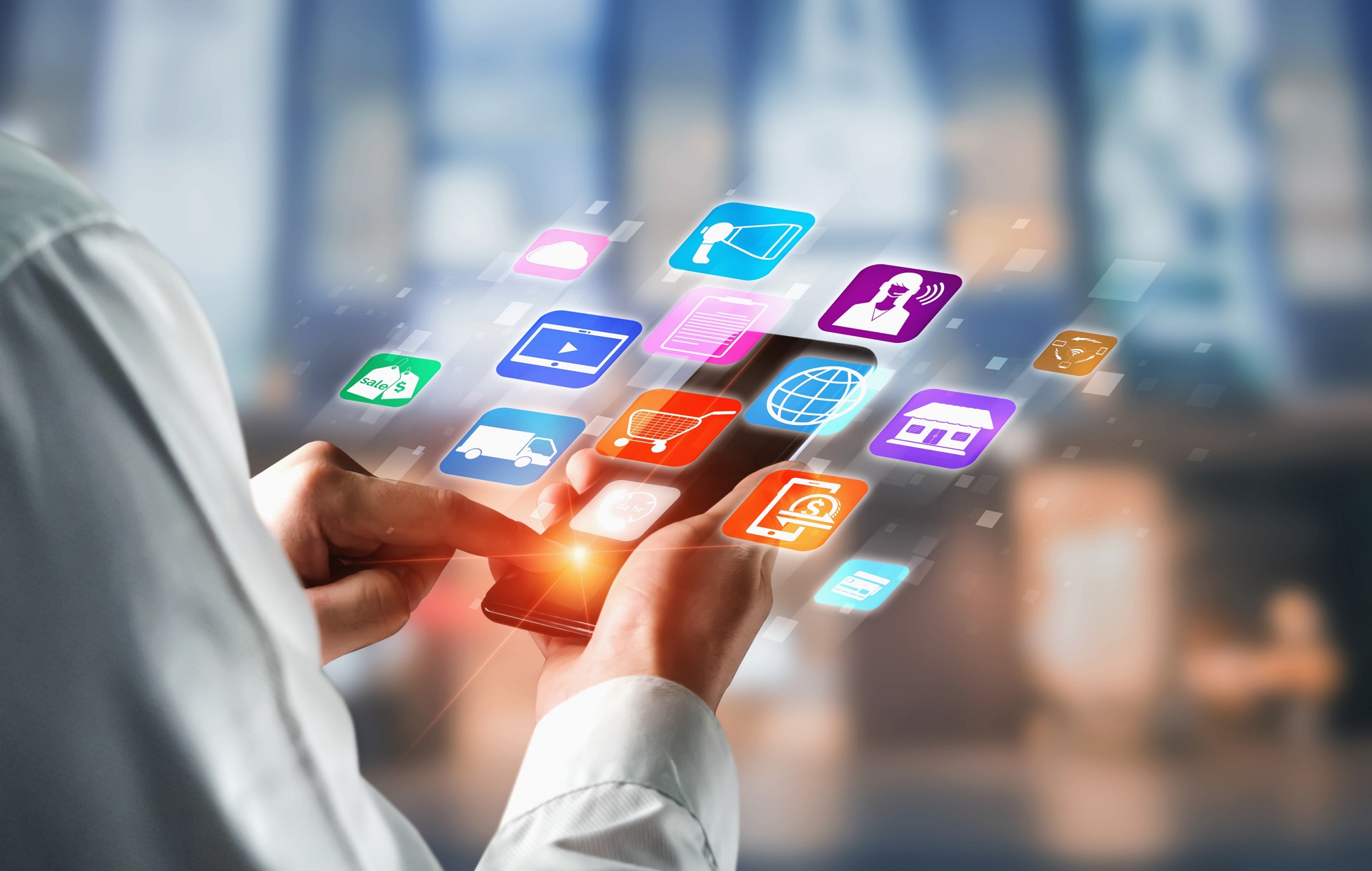 Customers are waiting for you…
If you're skeptical about whether you need to use all social media channels for your businesses, here are some things you should know.
Currently, as of 2021, more than half of the world's population uses social media accounting for 3.96 Billion people around the world.
And the average user spends about 2 hours and 20 minutes on some form of social media. This means that you have a chance to influence a good majority of people online, for 2 hours and 20 minutes a day.
Moreover, the average social media user likely has and is active on 8.6 social media accounts.
Clearly, customers are just waiting for you on different channels, ready to hear from you and be influenced by your content. In fact, 76% of customers expect brands to know them and understand their needs and expectations.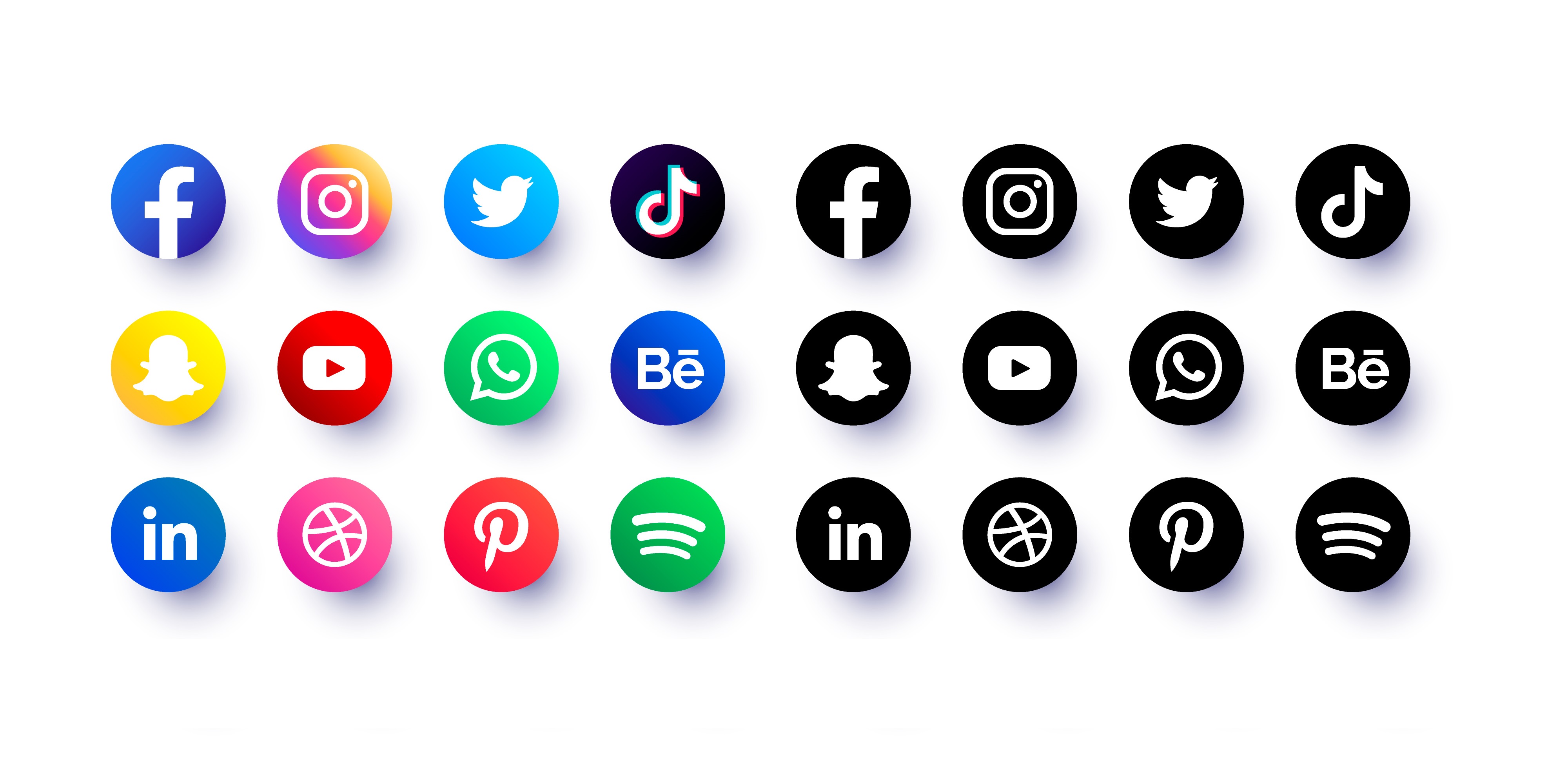 Beyond your website
According to a 2020 Hubspot report on B2B business, marketers created more content for their Facebook page than any other channel, even more than their company website.
It makes sense, as Facebook alone accounts for more than 2.6 billion monthly active users.
Just like Facebook, customers as mentioned before, are getting more active across a multitude of channels to consume content as well as communicate with their favorite brands.
Especially since 2020, social media usage has reached an all-time high indicating that there is a need for businesses to generate value throughout their digital presence and not just one or two channels.
On the bright side, it gives businesses more power to reach out to customers and influence their purchase decision even if they are not an active visitor on your website.
The need for an Omnichannel approach
More than anything, providing an Omnichannel customer experience is of utmost importance in this day and age.
Reports suggest that almost 70% of customers feel seamless and connected processes offering complete and all-encompassing digital experiences are very important to win their business. Furthermore, customers are 3.7 times more likely to consider seamless transitions across channels as extremely important.
What this means, is that, beyond just prompt customer service, there is a need to provide a unified and connected digital platform spanning multiple channels for customers to not only get in touch with you but also to share useful content.
To provide an Omnichannel experience, you need to first understand what it is and how it differs from a multi-channel experience.
Why do you need to provide such a connected experience?
A recent report shows that almost 68% of sellers feel providing a "consistent customer experience regardless of the channel" is their topmost priority when it comes to investing.
Here's why it should be your priority too.
According to IDG, almost 84% of C-level and VP level decision-makers in B2B business are influenced by social media when making a purchase
54% of all browsers use social media to research products
Looking at channel-wise usage:
LinkedIn
There are estimated to be 46 Million B2B decision makes using LinkedIn
The site accounts for more than 50% of all B2B social traffic
InMail – a unique one-on-one communication tool provided by LinkedIn alone boasts of a 52% average open rate
Facebook
Facebook stands number one in terms of the userbase, with more than 2.6 Billion monthly active users
It is known to be one of the most influential platforms to connect with customers with live features and other interesting tools
74% of all Facebook users visit the website daily
It holds almost 90 million pages owned by SMBs
While Facebook lacks B2B targeting, B2B decision-makers are active on the website and can be engaged through remarketing
Instagram
Instagram has more than 1.15 Billion active users
6 out 10 users log into their accounts at least once daily
It is the second-highest platform in terms of engagement (84%)
83% of users discover new products and services on the platform
Twitter
Twitter has 353 Million monthly active users world over
Around 500 Million Tweets are sent per day
75% of B2B marketers are on Twitter
As much as 93% of brand followers on Twitter plan to buy from them out of which 69% of them have already made a purchase.
Does this mean email is dead?
Most definitely not….
There are more than 3.9 Billion daily email users
59% of users say that emails influence their purchase decisions
87% of marketers feel that email newsletters are one of their best and most used forms of content marketing
With these numbers, it is pretty clear that all digital channels have a significant role to play in one way or another when it comes to marketing. Each channel has its level and type of influence over customers, and it is up to marketers to take full advantage of all of these channels. By syncing data and integrating marketing and sales efforts throughout platforms including email, blog pages, and websites, marketers will be able to provide a better, more enriched online experience for customers.
For example, a customer may visit one of your stories on Instagram or watch one of your live videos on Facebook. With further interest induced, they may go over to your LinkedIn profile as well to check for authenticity and only then may appear on your website. Such a prospect can be categorized as a Marketing Qualified Lead, even if they haven't performed an action on your website, say, downloaded a resource directly.
Even in such cases, marketers need to leverage user analytics across platforms, capture and escalate lead info to the entire team so that the prospect can be pursued effectively with appropriate content and engagement tactics at each stage in their journey, ultimately driving them through to the end of the sales funnel.
Engagement is key
According to a research report by Walker, customer experience is expected to surpass product or price as the key differentiator for B2B companies in the near future.
In other words, over the price or the quality of your product, customers are going to remember you solely by the experience you gave them, which further establishes the fact that there is no shortcut to providing good customer experiences.
Business executives including key decision-makers are clearly getting more and more active on all channels including LinkedIn, Twitter, and Facebook for various purposes, such as to engage with their community and to promote their own businesses. At the same time, as the statistics state, they are also researching and reviewing products to make purchases, which is why they are also looking to engage with other brands through their digital channels.
Dynamic and Targeted Customer Engagement
What if we told you that you could reach out to qualified visitors on social media even if they never signed up and serve them highly targeted content? Not only that, what if we told you that you can serve content based on a lead's interest or based on where they are in the sales funnel? This is exactly what Salespanel helps you do.
Create an omnichannel experience where B2B leads are engaged with highly targeted resources and pushed through deal stages using an automated system.
Bottom Line
Clearly, the digital world has opened wider to provide a plethora of opportunities for B2B businesses, especially since last year. The time is right to make promising investments in digital marketing, reach out to more customers and gain a competitive edge.
Sell more, understand your customers' journey for free!
Sales and Marketing teams spend millions of dollars to bring visitors to your website. But do you track your customer's journey? Do you know who buys and why?
Around 8% of your website traffic will sign up on your lead forms. What happens to the other 92% of your traffic? Can you identify your visiting accounts? Can you engage and retarget your qualified visitors even if they are not identified?