Login to Hubspot and Use Marketing Hub Features Without Paying More
Wouldn't it be great if you logged into Hubspot and got leads and information that you would get from premium Marketing Hub plans without paying the high prices? I am not talking about the Starter plan or the free tools, which are amazing, by the way. We will go into Professional and even Enterprise territory.
Hubspot offers a lot of features and tools. As such, getting the right idea of pricing and how it will change for you as you grow remains challenging to understand while starting out. For example, the entry plan for Marketing Hub starts at $50/month (Starter), but the next tier plan jumps to $890/month (Professional). That's a huge difference. And that's just the tip of the iceberg. There is more to it than what meets the eye, which you will start to understand as you continue to read the article.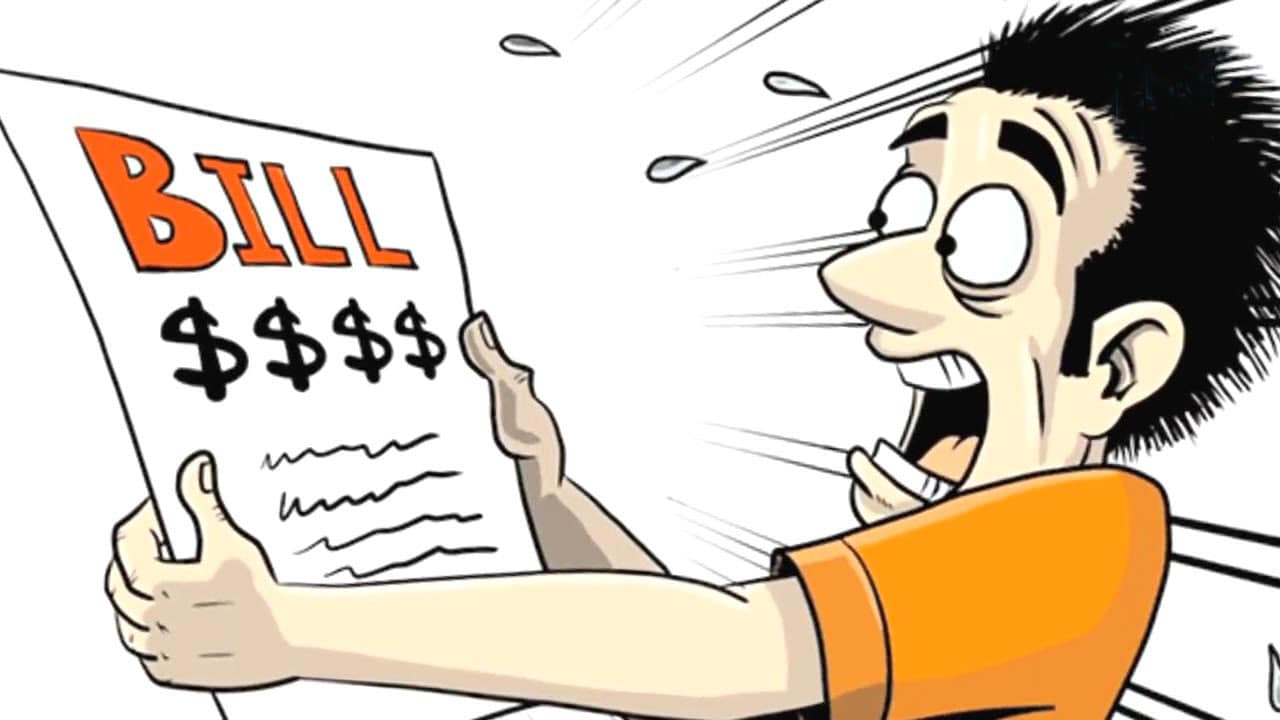 We are here to help you adapt some premium, higher-priced features into your Hubspot ecosystem without overpaying. Just to make it clear, however, we do not have secret Hubspot coupons or hacks that can magically provide you hefty discounts. We will show you how you can use Salespanel and a few other products to get the functionality you need within your Hubspot workspace. We will only talk about products that integrate with Hubspot CRM as it will be the ideal scenario to replicate what you could achieve with Hubspot's premium features.
Let's get started.
PS- If you are looking for any login-related information or want to troubleshoot Hubspot login, we recommend you contact Hubspot's support team or ask in the community.
Pricing for Hubspot features and cheaper alternatives
We will dissect Hubspot's plans and understand how you pay for each feature and plan. We will also understand how costs can significantly increase as your requirements grow. Even if you pay a small fixed price now or use the free plan, things may change with time.
Once we understand the costs for popular features, we will take a look at alternatives that work with your Hubspot CRM while having lower costs and/or better features.
Another important note… The onboarding fees for Hubspot Professional and Enterprise plans are $3,000 and $6,000, respectively.
Marketing Hub: Lead tracking and management
Hubspot lets you manage 1,000 contacts a month for $50/mo in the Marketing Hub Starter plan. The prices increase as your contacts increase. For 5,000 contacts, you would need to pay $216/mo. And, if you tier up to the Professional plan, you pay $1140/mo for the same.
This seems fair, but the number of contacts in your Marketing Hub will keep adding up unless you decide to remove old contacts. This can especially be problematic if you are in B2B, as the buying cycles tend to be longer. If you start using Marketing Hub today and acquire 1000 contacts a month, you would end up with 5,000 contacts 5 months later and would need to pay over 4X.
Coming to tracking, Hubspot will track your leads once they are captured from your Hubspot forms (or 3rd-party tracked forms). No anonymous visitors are tracked. Hubspot will also not provide you activity details of companies who visit your website (termed 'Prospects').
Complex behavioral tracking and custom events are only available in Marketing Hub Enterprise (starting at $3,200/mo).
Alternative:
Salespanel provides you a real-time tracking system that tracks not only your leads but also every visitor and "Prospect." It automatically captures leads from any form, live chat, or email marketing campaign. You are free to use any form or live chat platform of your choice and get the data synced on Hubspot. Salespanel provides you referrer data, visit duration, UTM data, etc., for all contacts. So, you get all the data at your fingertips right after logging into Hubspot.
Basic tracking is available on Salespanel's free plan (data sync with Hubspot is not allowed). Data sync is allowed on all paid plans (starting at $49/mo), and tracking is capped by the amount of monthly unique visitors on your website. This limitation resets every month irrespective of the number of contacts you have and is not cumulative like the contact limitation on Hubspot Marketing hub.
Basic: $49/mo for 1,000 unique visitors.
Basic: $99/mo for 2,000 unique visitors.
Basic: $149/mo for 3,000 unique visitors.
Growth: $249/mo for 10,000 unique visitors.
Scale: $499/mo for 30,000 unique visitors.
There are no limitations on contacts, and you will not need to worry about the number of contacts compounding every month. Most companies know how many visitors they expect every month, and this is a clearer pricing structure.
Custom event tracking is available for Salespanel's Scale plan ($499/mo) while costing $3,200/mo on Hubspot.

Marketing Hub: Email Marketing
Hubspot's email marketing tool lets you send 2,000 emails per month on the free plan. On the Starter plan, you are allowed to send 5X of your allowed contacts. So, for the $50/mo plan, you can send 5,000 emails (5X of 1,000 contacts). It is important to note here that the pricing is based on the number of emails you send and not the number of contacts. Plus, your email subscribers would grow as your business grows. You cannot delete them because you need to send them newsletters.
That means, even if you are acquiring 100 subscribers in a month, you end up with 1200 subscribers, and if you send 5 newsletters a month, you cross the limits. And, the numbers will keep adding up.
Alternative:
If you think the pricing makes sense to you, you can obviously continue using Hubspot's email marketing feature, but you would certainly get more value for money with any dedicated email marketing tool. Even if we talk about Mailchimp, which is one of the more expensive products, you can send 50,000 emails a month to 5,000 contacts for $52/mo. You can integrate Hubspot with Mailchimp (or any other emailing platform) and get the data synced. If you use Salespanel, you can track emails from most email marketing products along with activity data (as discussed earlier) and get a more coherent tracking experience on Hubspot.

Marketing Hub: Advertising
Hubspot lets you run advert campaigns on platforms like Google and Facebook directly from Hubspot and attribute campaign data when leads sign up from tracked forms. So, you will know which ad/campaign/keyword a lead engaged with before they signed up.
Hubspot Free and Starter ($50/mo) allow you to run a maximum of $1000 worth of ads per month from 2 accounts. Hubspot Professional ($890/month) allows you a maximum monthly ad spend of $10,000.
Lookalike audience creation and contact list audience creation are only available in the Professional and Enterprise plans.
Alternative:
On Hubspot, the only way to run and track ads for over $1,000 of the monthly ad budget is to jump to the $890/mo Professional plan. If you are fine with running ads from within the ad platforms like Facebook, Google, Linkedin, etc., instead of going via Hubspot integration, you can simply put tracking parameters and Salespanel or another lead tracking software will track them. Ad tracking is available on the Salespanel free plan as well. You will have no ad spend limits since you are directly running the ads on respective platforms, and you can create lookalike audiences for leads on all paid plans.
On Salespanel, you can also create lookalike audiences for qualified visitors as well and run personalized ad campaigns while optimizing bidding in accordance with quality metrics. These advanced features are available on the Scale plan ($499/mo).

Marketing Hub: Segmentation
Hubspot allows 5 and 25 active contact lists respectively on the Free and Starter plans. Both plans limit the data and only let you use basic data attributes to segment leads.
Segmentation without data restrictions is available in the Professional ($890/mo) and Enterprise plans ($3,200/mo).
Alternative:
Salespanel provides you individual data (for signed-up leads), firmographic data, and behavioral data. Individual data includes attributes like job role and location, firmographic data includes attributes like company size and industry, and behavioral data includes attributes like page visits, email clicks, and visit duration.
All of these data attributes can be used to create active Segments on Salespanel without restrictions on any paid plan (starting at $49/mo). Advanced workflow and triggers-based segmentation options are found in higher-tier plans.

Marketing Hub and Sales Hub: Lead Scoring
There are two commonly used strategies to score your leads. Predictive lead scoring (automatic) and rule-based lead scoring (manual). Learn more about lead scoring
On Hubspot, Rule-based Lead Scoring is available on Professional ($890/month), and Enterprise ($3,200/mo) Marketing Hub plans and Predictive Lead Scoring is available on Enterprise plans only on both Marketing Hub and Sales Hub ($1,200/mo).
Alternative:
Salespanel offers both predictive and rule-based lead scoring modules on Growth ($249/mo) and above plans.
Predictive scoring is subjective and depends on the algorithm, and you might have varying experiences with each software. You can also try other predictive scoring products like Madkudu (starting at $1,999/mo) or Infer (pricing undisclosed).
Rule-based lead scoring, on the other hand, is pretty straightforward. You use the data attributes available and create rules to award or deduct points based on lead characteristics and behavior.
Here's an example workflow:
Award 30 points if the lead belongs to a company with an employee count of 200+.
Award 10 points when a lead visits the Pricing page.
Award 20 points when a lead watches the entire Demo video.
Deduct 30 points if lead unsubscribes to communications.
You can set up a process where deals are created for leads who cross a desired threshold. You can also notify your sales team of the same.

Marketing Hub: Reports and Analytics
Hubspot tracks only leads who sign up from your forms. The Free plan lets you create up to 3 dashboards, each with 10 reports per dashboard. The Starter plan lets you create 10 dashboards.
Hubspot Analytics tool helps you see traffic source, UTM parameters, pages, and topic cluster data for the entirety of your traffic, but it is available only on Professional ($890/mo) and Enterprise Marketing Hub ($3,200/mo) plans.
Alternative:
If you are happy with Hubspot's reporting module (that works for signed-up leads only) and want a replacement for the Analytics module, which is available on Professional and above plans, you can try using Google Analytics (free) or any other web analytics software.
You can also use Salespanel. Our Reporting and Analytics feature helps you create meaningful reports and get simple B2B analytics for all visitors, accounts, and leads. Our analytics module works in real-time, and you can use UTM parameters, pages, and other filters to create your reports. This feature is available on Growth ($249/mo) and above plans.

Marketing Hub: Landing pages
The Marketing Hub helps you to create simple landing pages in both Free and Starter plans. The free plan allows you to create 20 landing pages with 'simple' templates (Hubspot branding, no custom domains). The Starter plan removes the restrictions on custom domains and the number of landing pages you can create. More templates and features are available for Professional and Enterprise plans.
Alternative:
If the solution is adequate for your needs, there are no reasons to switch. If you decide to try out dedicated landing page building tools like Unbounce or Leadpages for more control and features, simply putting in the Salespanel tracking code will help you ensure all leads are tracked from those pages and brought to Hubspot. A direct integration will also work but won't have lead tracking.
Final Thoughts
Hubspot has a lot of features, and its pricing model is really complex. If we talk about all the features and prices and find alternatives for each, it would take days. So, I picked the most commonly used Marketing Hub features for this article.
Hubspot's free products are absolutely amazing for small businesses and beginners to get started. However, as you have figured out by now, once you start to use more resources, the costs amplify heavily. We hope this article helped you and if you have any questions, please do not hesitate to contact us.
Sell more, understand your customers' journey for free!
Sales and Marketing teams spend millions of dollars to bring visitors to your website. But do you track your customer's journey? Do you know who buys and why?
Around 8% of your website traffic will sign up on your lead forms. What happens to the other 92% of your traffic? Can you identify your visiting accounts? Can you engage and retarget your qualified visitors even if they are not identified?