13 Marketing Automation Tools For Small Businesses
The most recent study by Hubspot suggests that almost 61% of marketers find generating traffic and generating leads to be two of the biggest challenges they face in business.
And according to BrightTALK, 53% of them spend half their marketing budget on lead generation.
Many business owners are often extremely busy and run on a tight flow of cash. In fact, they are strapped for most of their resources being a start-up.
With the emergence of digital marketing practices, businesses are now able to reach a far bigger audience. This also means you are dealing with more visitors and more leads, many of which will be dud. And, salespeople cannot spend time talking to all leads and there are certain aspects to lead engagement that cannot be done manually on a scale. This is why businesses need marketing automation. Many small companies believe that marketing automation benefits Enterprise businesses the most as they have a high volume of engagement and have to operate on a scale. Also, most small businesses lack the resources to do so.
While this is true, marketing automation has now become crucial for small and medium-sized businesses considering all the touchpoints they need to establish with their prospects. SMB buyers, mainly the low-ticket ones, do not like to be contacted by sales these days until they have made their mind. Low touch leads are self-serve and as such, they need to be nurtured and moved through the sales funnel automatically. If you have a non-Enterprise plan on Slack, have any of their sales reps ever contacted you? If you think about it, this also applies to all similar products.
The right tools and technology can not only help you draw more and more people to your website and social media, but also engage with them at the right times in the right ways. Marketing automation will help you nurture good relationships with leads, induce them to purchase from you and sustain their interest in repeated purchases. It will also help you regularly create content that resonates with your audience, be prompt with your customer services, be active on social media and be active with your internal business affairs, all at the same time well within your budget.
It may sound too good to be true, but that is just how powerful marketing automation is.
The numbers speak for themselves.
Businesses that used marketing automation experienced an average of 451% increase in qualified leads
Lead nurturing through marketing automation led to a 15 to 20% of conversion of potential buyers that were not ready to purchase, into actual sales.
4 out of 5 successful marketers in business attribute marketing automation to be the key contributor to their success
Clearly, marketing automation is the need of the hour.
What exactly is marketing automation though and in what ways will it help you?
Here's everything you need to know.
What is marketing automation?
In simple terms marketing automation refers to the usage of digital tools and software to perform different marketing tasks, such as lead generation, content creation, social media management, and the like.
It covers different tasks including but not limited to:
Automating repetitive and mundane marketing tasks like sending emails and acknowledging website action
Capturing website visitor information
Scheduling posts on social media
Scheduling email campaigns to nurture leads
Measuring the effectiveness and impact of marketing efforts to make improvements
Now marketing automation software solutions vary in terms of their capabilities from vendor to vendor but typically consist of a combination of email marketing tools, content creation features, email list building tools, SEO tools, and workflow automation tools, all coming with their own analytics.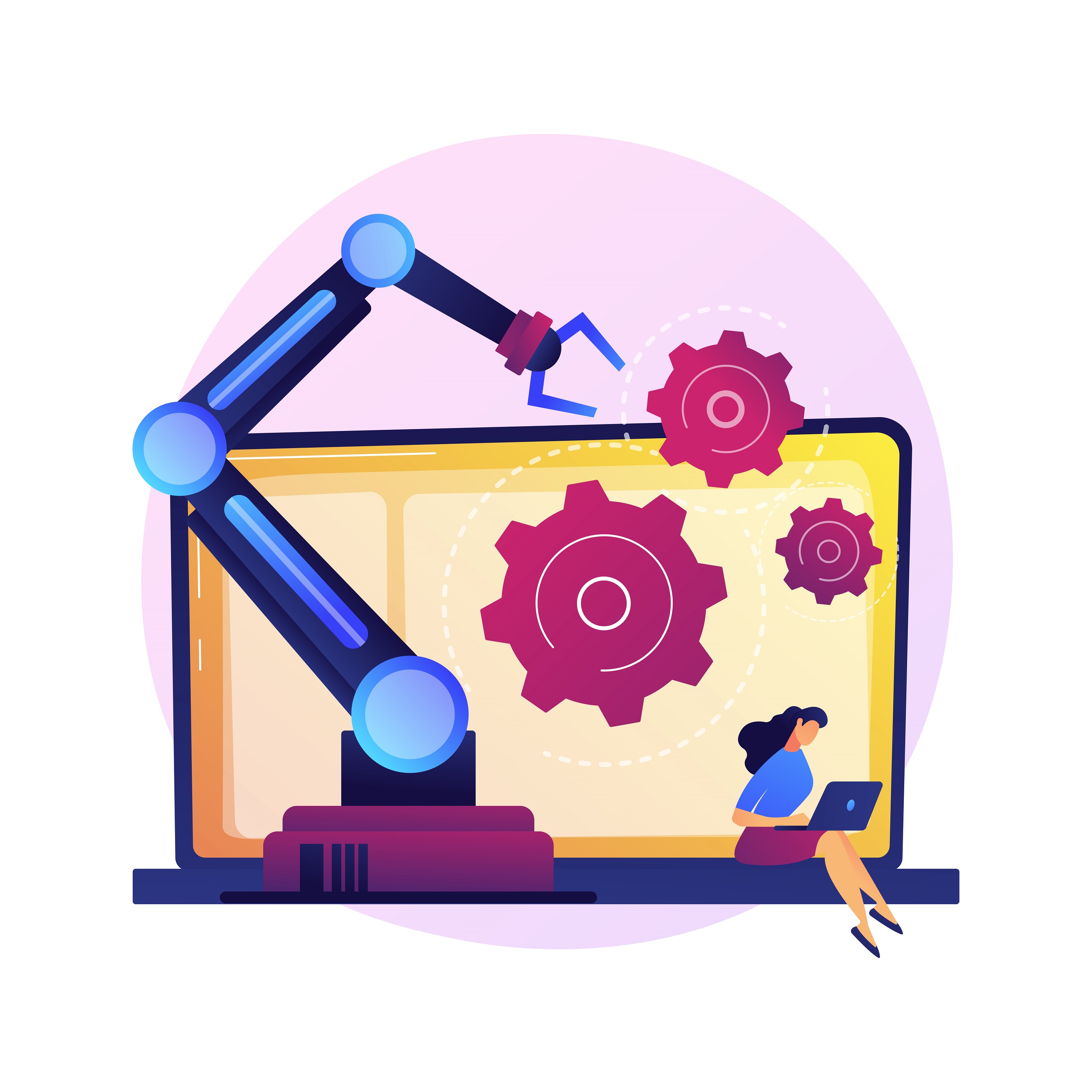 Do start-ups and SMBs need marketing automation?
Small and Medium businesses, as mentioned before run on a very limited amount of resources, both in terms of cash and people. Considering the tech-savvy and well-informed generation of today that will buy only from brands and companies that they trust, there is an inevitable need for small businesses to build the trust factor before anything else.
As Katherine Barchetti rightly said – "Make a customer, not a sale."
What it means is that straight up selling tactics don't work today. People are more aware of marketing scams and expect brands to be more transparent in their approach. Pitching a product directly to a customer that merely visited your website, will simply not work and may cause them to perceive you as needy and unreliable. It is also not feasible for you to talk to all leads.
Therefore, it is important to build a strong relationship with a prospective customer, nurture it, and gradually turn the prospect into a paying customer. This takes a lot of effort, time, and a compelling need to be proactive in marketing.
This is where marketing automation can help you.
With the right tools, you can automate redundant and repetitive tasks and save time, allowing you to concentrate on more important activities. It can improve your efficiency as a team and still allow you to be prompt with customers. A good majority of B2B marketers use automation software to generate new clients as well as retain them.
Moreover, marketing tools can give you very insightful and important insights on the performance of your marketing channels in real-time, thereby allowing you to make real-time improvements as well.
With that being said, here are 12 marketing automation tools to consider.
13 marketing automation tools for small businesses
Zapier is the ultimate marketing automation tool as it has the ability to create a sync and automation process between your sales, marketing and customer success tools. Let's say you use a marketing software A and you want it to connect with marketing software B. For example, you may want Salespanel (we will get to it next!) to trigger an email marketing sequence from your newsletter software and also notify your team on Slack when a lead becomes a Marketing Qualified Lead (MQL). How do you do that? With Zapier. It can create an automated set of actions based on triggers by acting as a middleman.
For this reason, Zapier gets the place on top of our list.
Salespanel is a lead identification, tracking, and qualification software that works as a marketing automation enabler. Salespanel lets you automate actions for each qualified visitor, lead, or company.
Here are a few examples of what you can do:
Create an automatic lead transfer system
Send highly targeted email nurturing campaigns on any scale
Personalize customer engagement with account-based marketing
Prioritize high-value customers and instantly connect them to sales
Target high-value visitors and accounts through B2B advertising
Automatically notify Sales about high-value /qualified prospects
And much more. Like the example shared while talking about Zapier. Need to create deals for MQLs? Need to segment visitors based on their type? Need to qualify leads? Salespanel has you covered.
Constant Contact is one of the best email marketing solutions in the industry today that is perfect for small businesses for a few reasons. For one, it is extremely beginner-friendly and still features an array of capabilities to give you top-notch email marketing results. It can help you segregate customers and create effective marketing campaigns for each group. Above all, it comes with prompt customer support, a host of webinars, and online training classes to help you use it.
EngageBay is an easy-to-use marketing automation tool designed to allow you to effectively reach and engage your customers through automated campaigns, follow-up messages, and personalized landing pages by leveraging the components of today's most popular marketing platforms.
Some of the features of EngageBay:
Easy drag and drop email builder
Can send bulk emails
Setup & Schedule email sequences
Track and optimize email campaign performance
Segment emails based on the behavior (email opens, clicks, completed an action, not completed an action, etc).
Optin Monster is a solution that will help you capture more leads and subscribers for your email campaigns. It features amazing tools to create attractive lightboxes, pop-up forms, landing pages, and more to help you generate tons of leads. They also have behavioral analytics to automatically add leads to your campaigns, based on different criteria.
Hubspot is a comprehensive solution that comes with CRM, email marketing, sales, and social media hubs featuring different tools to automate tasks for each hub. It is one of the most popular solutions out there and used by over 30000 companies. They work on a freemium model, with a cost-effective free solution specifically meant for small businesses.
Hubspot's free CRM is highly popular among startups and small businesses and it is something you might want to check out.
A unique attribute that Agile CRM has is a visual dashboard to help you create email drip campaigns. Apart from that, it comes with well-designed tools to create website pop-ups and autoresponders. Additionally, it also offers detailed analytics with reports on email opens, click-throughs, link clicks, browser activity on web pages, etc.
Hatchbuck is a marketing automation solution specifically designed for small businesses. It comes in the form of an all-in-one CRM, much like Hubspot featuring tools for email marketing, contact management, analytics and sales automation as well. They are most known for their simple make and extremely user-friendly interfaces, all coming in an affordable price range.
With Hutchbuck, you can create simple or complex automated email campaigns based on your needs and trigger emails based on user interaction.
Omnisend is a marketing automation tool with a focus on eCommerce, featuring tools to create seamless and smooth customer experiences across multiple channels. It allows you to integrate your efforts and take up a holistic approach by connecting SMS, social media channels, web push notifications, re-targeting ads on Google and Facebook etc. This means you get to connect with your customers effectively and securely while engaging them.
Omnisend is perfect to automate SMS and email communications with customers and keep them on the loop while also promoting them for a purchase or upselling them.
Marketo is a market-leading feature-rich automation solution that offers comprehensive tools for email marketing, customer relationships, lead generation, and more. It comes with plans to suit small and medium businesses, and allows up and coming entrepreneurs to take advantage of a full-blown platform.
Although, at the starting price of over $850/month (estimated, price not disclosed), the cost is on the higher side for small businesses and as such you may choose it if it offers something that you need that no other tool offers.
Drip is a popular automation platform for eCommerce businesses. And it features a very strong email marketing tool with elements to build drip campaigns, create attractive newsletters, automate workflows, and gauge analytics. It offers all the necessary features in a robust platform that lets you take advantage of enterprise-level advanced capabilities at a much lesser cost.
Optimizely is a solution that focuses on website optimization. It offers tools and features to create seamless digital experiences for customers, including behavioural analytics to gauge customer activity on the website. It thus helps you make data driven decisions to improve traffic and generate leads. It also offers an enterprise-grade security system for data protection, which aids in the collection of lead info.
You may also check out VWO that helps in A/B testing and improving conversion funnels with automation.
Sales Fusion is a well-designed automation platform that is meant primarily for B2B companies. It features seamless integration tools that help align marketing and sales activities and therefore facilitates an advanced revenue model, in terms of lead generation and conversion. It also offers holistic tools for driving traffic, nurturing leads, creating campaigns, and analytics.
Bottom line
More than 60% of all B2B and B2C companies are already on board with some of the best marketing automation solutions for their business. This means the competition is getting tougher by the day, to keep up in the industry with your limited resources. By all means, the time to invest in an efficient automation solution is now!
Sell more, understand your customers' journey for free!
Sales and Marketing teams spend millions of dollars to bring visitors to your website. But do you track your customer's journey? Do you know who buys and why?
Around 8% of your website traffic will sign up on your lead forms. What happens to the other 92% of your traffic? Can you identify your visiting accounts? Can you engage and retarget your qualified visitors even if they are not identified?