Guide to Website Visitor Tracking and Best Tracking Software for 2021
If you acquire leads and customers from your website, your website is now your biggest asset. Tracking website is now a crucial requirement of every data-driven company with an internet presence. Companies use website tracking to understand how visitors interact with various aspects of your website and use the data to not only improve customer experience but also to track and nurture customers and take them through a predictable sales process.

Defining website visitor tracking
Website tracking is the process of tracking not only activities but also the characteristics of visitors from your website. This gives website owners insights on a visitor's needs, activities, requirements and also provides information on how visitors came to your website and how their geographic profile looks.
This is the basic premise. However, the information that you can generate from tracking your visitors is exponential and we will discuss it further in the article.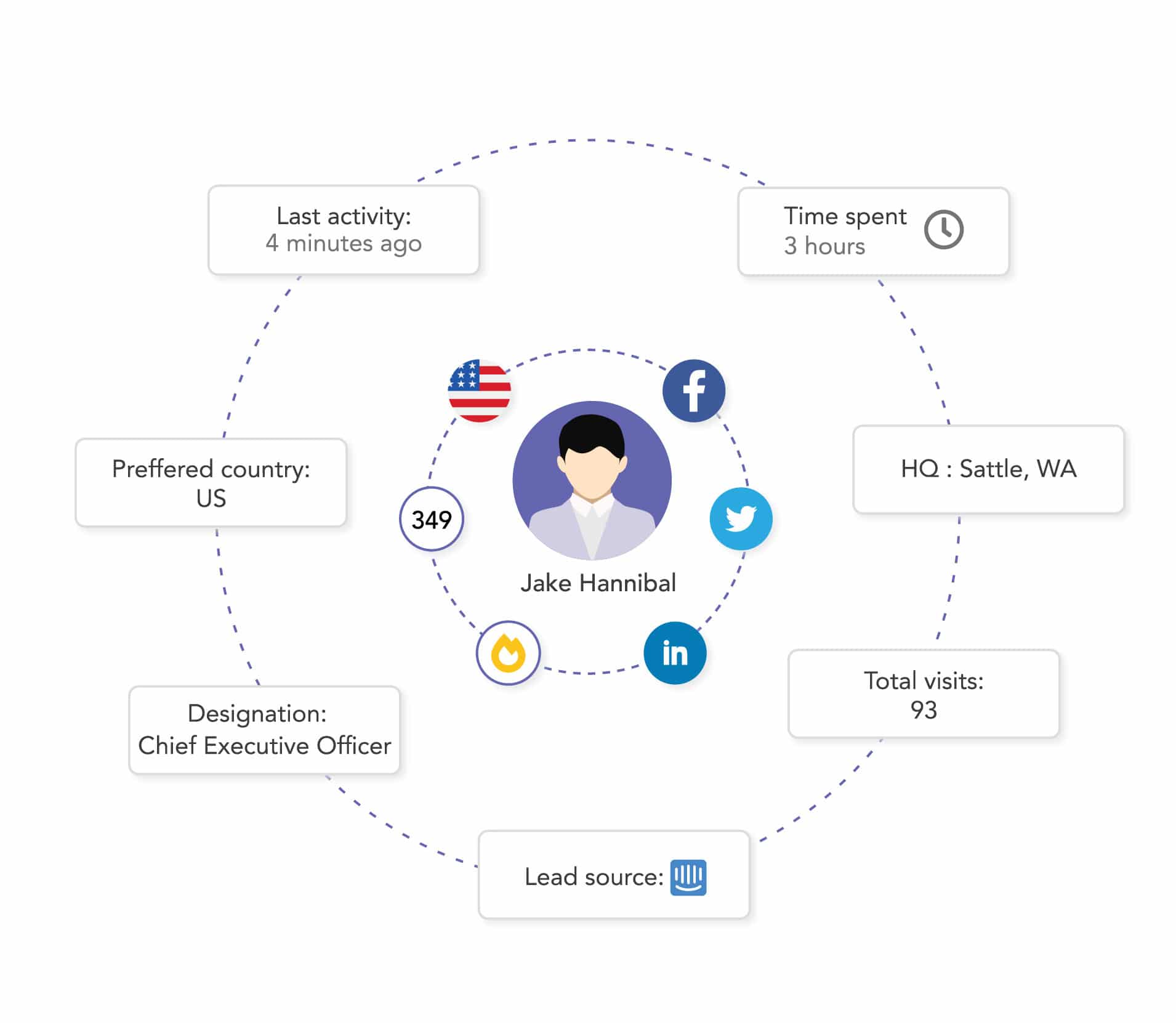 Understanding the differences between the tracking needs of B2B businesses and B2C businesses
While the fundamentals of website tracking are intact, the requirements of B2B businesses vastly differ from that of B2B businesses. B2C businesses need website analytics as a whole in most cases. To explain further, B2C businesses need data at a statistical level. Let's take an example. Will a B2C company with 100,000 visitors a month be interested in knowing what each visitor is doing? They won't unless it is for customer support. They however would definitely like to get the data in masses. How many visitors have checked out a particular article? How many of those are from a particular demographic? How many visitors signed up? How many signed up users purchased a product? These are some of the questions that need to be answered. To sum up, B2C businesses usually need data en masse and on a statistical level.
B2B businesses, on the other hand, not only need statistical data but also need data about individual visitors and leads, and customers that are crucial to the sales and marketing process. B2B leads have way higher ticket value and as such, each qualified lead is individually worked on. We have covered the differences in tracking needs of B2B businesses and B2C businesses in this article.
Data B2B businesses need from website tracking
Now that we have cleared the differences between the tracking needs of B2C and B2B businesses, let us have a closer look at what needs to be tracked.
Activity Tracking: Website tracking directly correlates to activity tracking i.e activities your visitors perform while engaging with your website. This can be page visits, link clicks, button clicks, custom events, visit duration, etc. The data you get depends on the software you use.
Since the tracking data needed by B2B is on lead level, the information connects to both sales and marketing. For example, knowing if a lead has visited particular pages, watched webinars or performed any desired sets of actions helps marketing qualify leads and nurture with targeted content (based on the tracked data) and sales understand lead motivation.
Campaign Tracking: A proper website tracking system also helps you connect your visitors to respective marketing campaigns. Did your visitor come from any particular PPC keyword or ad campaign or did they come from Google Search? You got to know how they came to your website not only for analytical purposes but also for understanding lead interest. If a lead came after searching for a feature keyword, wouldn't your sales and marketing approach for the lead be related to that feature? This can be automated on any scale.
Lead Acquisition and Tracking: A sales-marketing website tracking system should be able to detect and capture leads from different acquisition channels. So, if a visitor has signed up by filling out a form, the system should be able to capture the lead information and reflect it in the contact. This starts the sales process. In an ideal scenario, the system should be able to capture and track leads from any acquisition channel like forms, live chat, email campaigns, etc. and track them. This can get a little tricky and not all website tracking tools will have this. But fear not. Read on!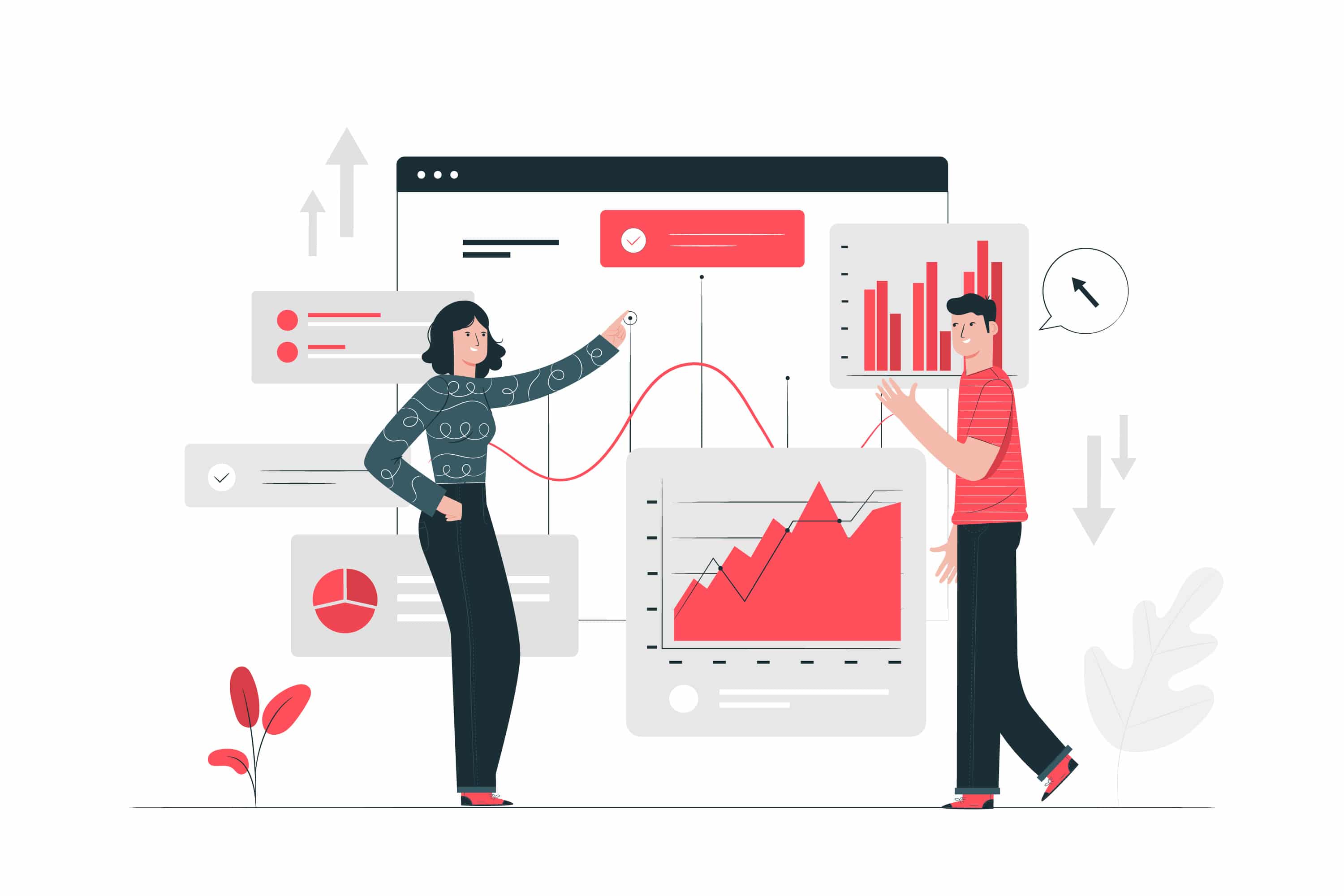 Real-time Tracking and Proactive Sales and Marketing
Not all website tracking tools provide you data in real-time. Many would claim to while in reality they only update info a few times a day. With delayed tracking, you can only take a reactive approach. Leads visit your website and later you check the data to find out what happened. Proactive marketers on the other hand, leverage data in real-time to automate crucial marketing functionalities.
Real-time tracking opens a plethora of sales and marketing use cases. Here are some examples:
Qualify leads in real-time and prioritize high value leads
Track activity in real-time and serve dynamic content
Notify sales in real-time when qualified leads perform a desired action
There are endless possibilities. Another big advantage of real-time tracking is that it also tracks your customers as they complete milestones of the customer journey and brings the data to you. You can then flag them for retargeting, push promotional offers in real-time and fast-track qualified leads.
To know more about the usage of real-time tracking in proactive marketing, please check out this article.
Real-time B2B visitor tracking with Salespanel that can be set up in less than 10 minutes
Setting up tracking for your website is not hard, at least not with Salespanel. Our core tracking philosophy is a seamless data-driven B2B tracking system between sales and marketing that just works with one tracking code. No additional setups or integrations are required. We have talked about this in detail here: Avoid Getting Locked Into Any Product's Ecosystem And Create the Best Customer Acquisition System With Pluggable Economics
Salespanel can work with every javascript web form, lead magnets, live chat platforms, NPS platforms, and pop-ups. So, not only does it track every visitor, but it also tracks when visitors turn into leads. Salespanel can also identify the company details of your visitors even if they never sign up.
To start tracking, all you need to do is sign up for Salespanel and insert the tracking code that is provided to you on your website. You can also send the code to your developers if you do not manage it yourself. On WordPress, it can be installed with a few clicks. Tracking starts as soon as the code is installed. Nothing else needs to be done. You can later set up connections with your email marketing tool and CRM or any other software for workflow automation.
If you want to try out tracking with other products, we will recommend some tools and also explain what they are good for later in the article.
Real-time Data-Sync and Infusing Tracking into Sales-Marketing
Once you set up tracking, your goal should be to use this data and infuse the information into your sales and marketing system. For proactive B2B marketers, tracking is not just for reporting and analytics. Marketers track leads and their data and use it to qualify leads and then transport qualified leads to Sales. Marketing can also set up automated alerts for sales or trigger automated events or workflows when a lead's data matches a condition. For example, when tracking shows that a lead is product qualified for an upgrade, an automated email sequence can be sent. Or, based on a visitor's activities and firmographic characteristics, marketing can show dynamic website content or run highly targeted remarketing. Sales can use tracked data to analyze lead behavior, sales qualify them, and understand their motivation which ultimately helps them close more deals.
Salespanel is a very pluggable software and it can infuse tracked information into any platform. Having a proper tracking system helps you create a closely tightened sales and marketing space to let your team produce better results.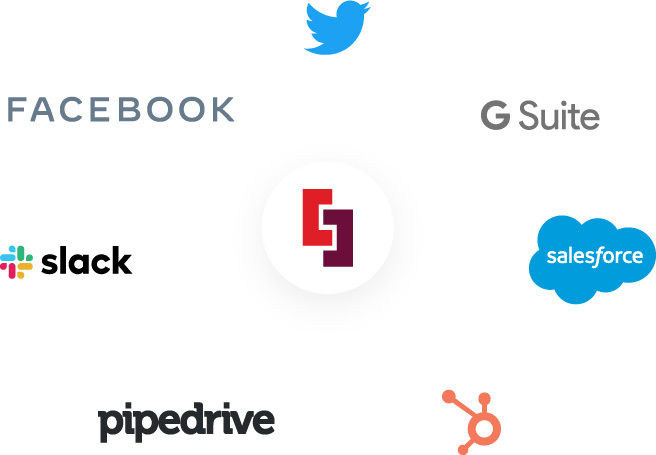 Top Website Tracking Software for 2021 (aside from Salespanel)
It is important to understand that different website tracking tools can serve several purposes. You may need to use a combination of multiple tools to serve your requirements. For example, the tracking data your sales/marketing needs is not the same as the data your product team needs.
We have already talked about Salespanel. Let us now have a look at some of the other tools in the market:
Google Analytics is undoubtedly the gold standard for visitor tracking and analytics for both B2B and B2C businesses. Remember when we said B2C need data as a whole while B2B businesses need data on an individual level? Well, you still need grouped data for statistics and performance monitoring.
With Google Analytics having over 30 million users in the world, there is no reason for you to not keep Google Analytics for your analytical needs. The data it provides is unmatched on a statistical level and it makes the top of our list of tools to have.
Mixpanel is a product and behavioral analytics tool. When we started the list, we mentioned that different products help different teams while serving the same core functionality. While Mixpanel also helps you track behavior, its purpose is for marketing and product teams to analyze and understand how users are engaging with the website and improve customer experience and conversions.
Hotjar is another website tracking tool that helps you analyze data to understand product engagement. Hotjar provides you features like Heatmap and Session Recording to let you understand where your visitors are clicking and how exactly they are engaging with your website.
This is extremely helpful for analyzing funnel conversions and UI updates. Hotjar has a free plan for you to check out its various features.
VWO is an enterprise A/B testing and conversion optimization tool. The goal of VWO is to help you increase your conversions. So, it helps you optimize your landing pages, lead magnets, and conversion funnels and run tests to get the most conversion possible and thereby increasing the number of leads you capture.
VWO also provides various customer engagement features like surveys and push notifications that truly makes it one of the best conversion improvement platforms in the world.
The tracking product or the set of tools you need is unique to your business and as you already know by now can differ business to business based on your needs. If you are in need of a product to get a grip of your customer lifecycle, please give Salespanel a try.