ActiveCampaign VS Mailchimp: The Right Tool For Your Business
Today we have powerful software capable of handling any business process and in most cases, the software does a better job than its human counterparts. The most impactful decision a business can take is what software it chooses to work with.
Email marketing, Business Process, and Marketing Automation are two technologies trending in the business world right now. With so many providers offering software that provides these functionalities, it becomes difficult to choose one.
ActiveCampaign and Mailchimp are two prominent offerings when you consider the above-mentioned technologies and capabilities. Choosing one of the two might seem difficult but we're here to help you understand and choose the best option for your business's requirements.
Mailchimp – What all tricks can the chimp perform?

Mailchimp is a prominent solutions provider in the email marketing space and has for quite some years, dominated the competition with its robust value proposition.
Recent years have seen them expand their scope of offerings to more business processes such as Automation, Reporting, Monitoring and Data Analysis, Social Media and Advertisement Management, and Surveys.
Mailchimp's capabilities can fulfill the requirements of a large spectrum of businesses in terms of their size. Though the majority of their user base is formed by small and medium businesses, they have plenty of big corporations as clients as well.
So if you have a business of any size and you aim to grow it using email marketing and other software aids then Mailchimp has all the offerings to meet your growth and development requirements.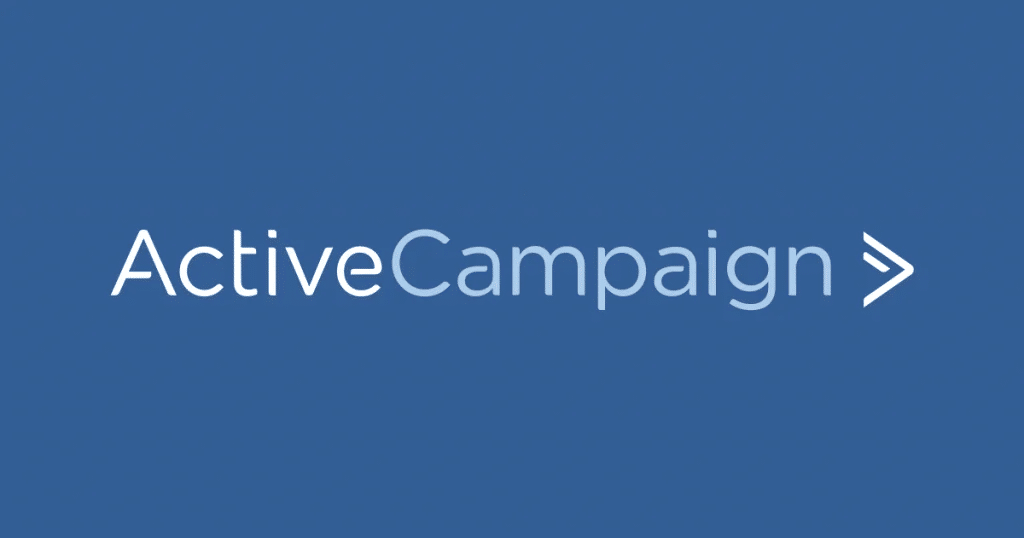 ActiveCampaign describes itself as the #1 automation platform for important business processes. They provide all solutions a business may need for seamless Customer Experience Automation.
Email Marketing, Campaign Management, CRM, Sales and Marketing Automation, Sales Engagement, Service, and Support are the services they currently provide.
They're competent in all services they provide making them a good all-in-one solution for many businesses with a comprehensive set of requirements.
Their services are focused and designed to help businesses of small-medium sizes to grow and automate their business processes. Providing so many offerings that cater to the core needs of a business makes them a good choice for any business.
Reasons to opt for Mailchimp
Let us dive in a bit deeper and check all the features Mailchimp offers to understand if they have everything to meet your business's requirements.
Features
AB Testing
Autoresponders
CAN-SPAM Compliance
Drip Campaigns
Activity tracking
Marketing CRM
Signup forms
Behavioral Targeting
Predictive Demographics
Campaign Templates
Content Optimizer
Marketing Automation
Pros
They offer a wide variety of email templates that make your work easy. They have a big enough selection that will meet all your requirements and you won't have to repeat a design.
Ease of use is excellent with Mailchimp having an easy learning curve meaning you can get started and run a new email marketing campaign in no time.
Mailchimp has priced their service quite well, even offering a free plan with emailing list limitations.
Cons
Though they have a big collection of templates to choose from, Mailchimp has limited customization and flexibility options that may be a must for advanced users.
Mailchimp lacks advanced segmentation capabilities for creating and managing mailing lists that may limit the degree of personalization you may be able to offer.
They're still an Email Marketing service provider, at the core, which is evident as their other offerings are not at the same level as their core offering. However,  they are transitioning to an all-in-one marketing platform.
Reasons to opt for ActiveCampaign
Features
AB Testing
Autoresponders
CAN-SPAM Compliance
Drip Campaigns
Lead Scoring and Segmentation
Advanced Reporting
Sales Reporting
Task Assignment
Segmentation
Integrated Engagement
Pipeline Automation
Multi-Channel customer service and support
Pros
The learning curve for all of ActiveCampaign's services is easy and intuitive. Users can start with and set up email marketing campaigns, automated workflows, etc. quite easily which ensures quick deployment.
Pricing might seem a bit much at first but it is very well justified considering all of the tools and services on offer, ActiveCampaign provides a good value proposition compared to its competitors.
ActiveCampaign is a more complete business software suite offering as it covers the majority of the core business functions that benefit from technology.
Cons
The limited Dashboard customization limited the potential of the software as you were not able to track and monitor all the performance parameters that you require. However, ActiveCampaign is working on this and you can read more here.
ActiveCampaign limits the number of users for their service and you have to upgrade your plans to the next tier if you want additional users.
Though you can customize the emails and other content to a large extent, the process of customization has been reported to be difficult.
Their use of Tech-Heavy words for various options and functions in their UI may slow down or confuse the users.
How do they stack up against each other?
Email Marketing
Both service providers provide industry-standard email marketing features. Ease of use has been reported to be similar among the two platforms. Drag and Drop email designing, AB Testing, Automated and scheduled emails, etc are functionalities available with both.
This is where the similarities end. Mailchimp, being a veteran and top spot holder in email marketing for quite some time, provides features that are catered to meet the requirements for advanced users and big enterprises alike.
Mailchimp allows for showcasing products from an online store directly into emails, has a new feature known as 'Email Beamer' that allows users to create emails from mobile devices, has a built-in photo editor and collaboration capability,
Winner – Email Marketing has been Mailchimp's forte so there should be no surprise as it's the clear winner in this category.
List Management
List management is one section where users have expressed that Mailchimp's list management is overly complicated. Mailchimp doesn't offer advanced segmentation and the mailing lists are mutually exclusive.
This means that you will be charged twice for the same contact if it is a part of two different mailing lists. This acts as a big limiting factor if you want to run different campaigns aiming to offer a more degree of personalization.
On the other hand, List management is quite simple when using ActiveCampaign and they even offer advanced segmentation. Their mailing lists aren't rigid like Mailchimp which when combined with their inbuilt lead scoring, becomes a powerful combination for offering personalization at an individual level.
Winner – The clear winner here has to be ActiveCampaign owing to the flexibility they offer, lead scoring, and relative ease of use for list management.
Ease of use and UX
This was the part where the competition between these two was the closest. Mailchimp at its core offers one robust service, i.e. Email Marketing and it has perfected the art of doing it. Their learning curve is easy to master and the UX has always been positive for beginners and expert marketers alike.
ActiveCampaign doesn't fall short a bit when it comes to Ease of use and UX, it has many of the same features that make Mailchimp so easy to use. There are some features and services of ActiveCampaign that are easier to use compared to Mailchimp.
What became the deciding factor here was the number of advanced features on offer. While both may be neck and neck in terms of ease of use and UX, ActiveCampaign outright offers more advanced features and functions in comparison to Mailchimp.
Winner – Mailchimp is the winner here as it offers less advanced features making it easier to use. ActiveCampaign's advanced features require practice and experience to use them to their fullest extent which was what brought down its ease of use.
Marketing Automation
This section made it clear that Mailchimp is still prominently an Email Marketing solutions provider. Despite widening their scope of offerings in terms of Marketing Automation, their automation capabilities leave one desiring for more when compared to ActiveCampaign.
While Mailchimp does offer a good degree of automation, most of it involves in and around Email Marketing and does not cover other core business functions quite as well.
ActiveCampaign does marketing automation well with its relatively easy-to-use UI. You can combine and create multiple automated workflows for the majority of your business's core functions.
Automation extends within all solutions ActiveCampaign offers like Email Marketing, CRM, Service and Support, Analytics and reporting, etc. This makes ActiveCampaign a powerful business tool to aid all your business activities.
Winner – ActiveCampaign. Seamless automation and the number of solutions offerings make it hard to beat ActiveCampaign in this segment.
Pricing
It was relatively tough to pit them against each other in this segment owing to the fundamental differences in their functionality. On one hand, we have Mailchimp which is a proven choice when it comes to email marketing, on the other we have ActiveCampaign which does a lot of things and does them well.
If we consider pricing in absolute terms then Mailchimp edges out ActiveCampaign. If we consider them in terms of the absolute value they provide to a business then it is ActiveCampaign that comes ahead.
Winner – We declare this one as a tie as both offerings are priced well considering the value they're offering through their service.
Our Final Word
There are no clear winners in this comparison and it all comes down to what value and solution you're seeking for your business.
If you only need Email Marketing then Mailchimp is the best choice.
If you're seeking a good all-in-one solution for Marketing Automation then Activecampaign has everything to fulfill your business's requirements.
Sell more, understand your customers' journey for free!
Sales and Marketing teams spend millions of dollars to bring visitors to your website. But do you track your customer's journey? Do you know who buys and why?
Around 8% of your website traffic will sign up on your lead forms. What happens to the other 92% of your traffic? Can you identify your visiting accounts? Can you engage and retarget your qualified visitors even if they are not identified?