50+ Digital Marketing Blogs to Look Out for in 2020
The list has been updated for 2021 and features over 50 blogs.
The B2B marketing world is a very competitive space. Marketers need to be at the top of their game to stay competitive in this industry. Also, for marketers, there is no end to the learning curve as all valuable information is available online and shared by other marketers and thought leaders of the industry.
To all proactive marketers (both beginners and veterans) who are always ready to learn from other fellow marketers, here is a list of digital marketing blogs to look out for in 2020. This list does not only contain all popular blogs that you would find anywhere else. We are using this opportunity to introduce some blogs you haven't heard of before.  This is an unranked list. Blogs in the list have not been ranked in any particular order.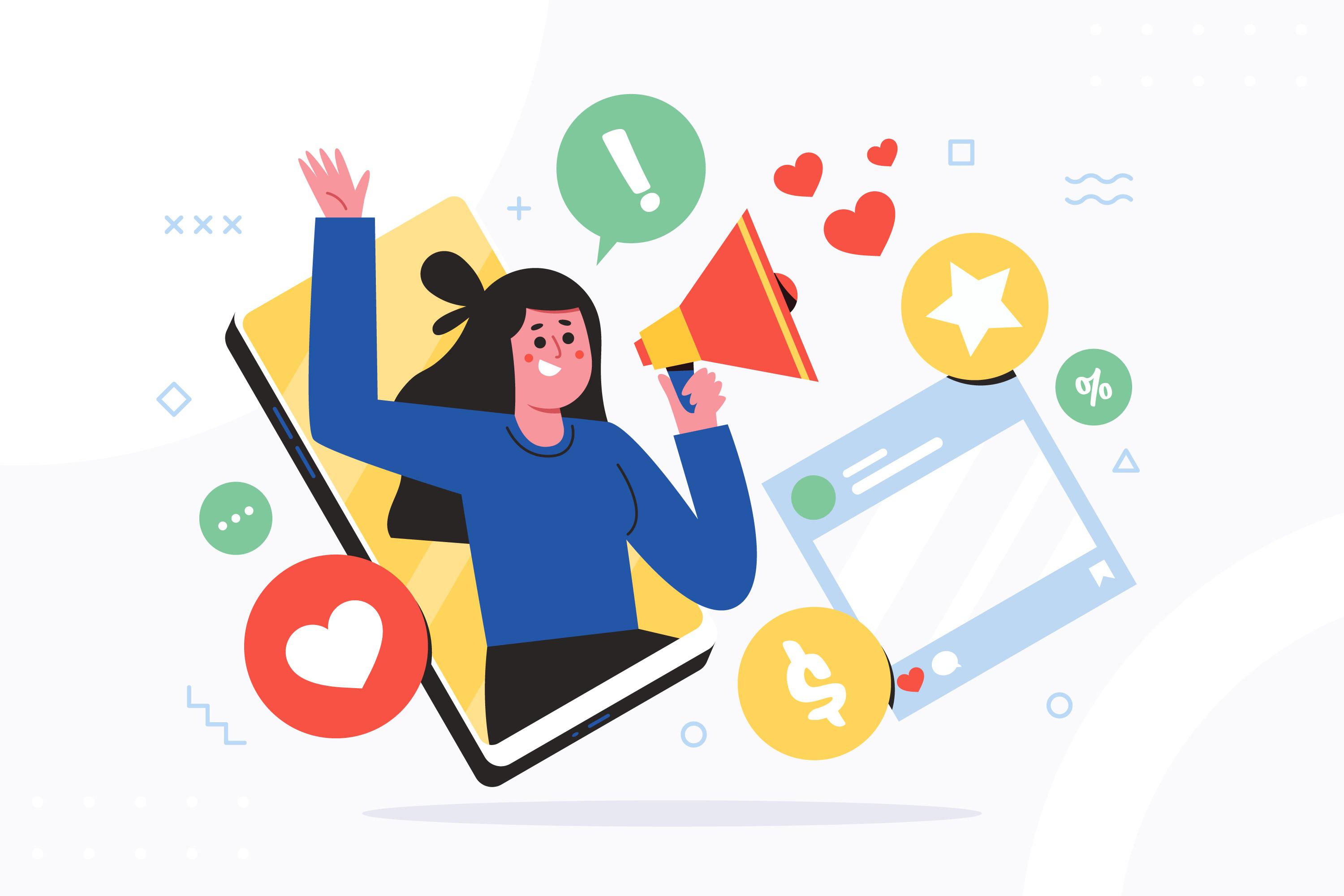 Neil Patel is one of the biggest names in the marketing industry He has received recognition from former US President Barack Obama as one of the top 100 entrepreneurs under 30, and can boast of big clients like Google, Amazon, and eBay. His blog is the easiest way of keeping track of his multiple ventures and digital marketing strategies and the state of the art in marketing.
The blog consists of various marketing articles along with content in video or podcast form. A notable feature of Neil Patel's blog is its website analyzing tool. Users may simply type in their own websites, and it can be automatically analyzed for optimization.
Founder: Neil Patel
Best for: Well-rounded marketing knowledge from the very best in the business.
Moz is one of the most well-known names in the marketing and SEO industry. It was founded in 2004 by Rand Fishkin and Gillian Muessig. They are widely known for being one of the first companies to create SEO tools. In 2013, they rebranded from SEOMoz to just Moz, and began to focus on all areas of digital marketing. However, their priority remains on search engine and inbound marketing.
Their blog provides all of the latest information on SEO, including algorithm updates on Google. They have excellent guides on Local SEO, link building, content marketing, and much more. Their main products are Moz PRO and Moz Local. Their pro offering provides keyword research, link building, SEO audits, and everything a website would need for SEO. Their local offering is focused on optimizing local listings.
Founders: Rand Fishkin and Gillian Muessig.
Best for: SEO and Inbound Marketing Knowledge
If you're in search of highly actionable insights that can help you bring profitable results for your digital marketing campaign, look no further than WSI's blog. The world's largest digital marketing agency network, WSI's blog has got extensive and extremely relevant guides that tackle subjects like social media marketing, email marketing, search engine optimization, content marketing, lead generation, customer experience, and so on. Their writers often publish practical tips and strategies you can use in your own digital marketing campaigns to boost your brand's growth.
WSI's blog also focuses on explaining the "so what?" for your business and covers topics like best email platforms and how voice search will change the digital marketing landscape. Therefore, if you want to complement your vision in digital marketing, especially in knowing the latest trends on customer experience as well as other digital marketing aspects, WSI's blog is an ideal choice for you.
Best for: Best practices on customer experience, content marketing, lead generation, SEO and email marketing.
As a digital marketing professional, if you're looking to make a significant boost in sales, improve your brand visibility online and develop better customer engagement, the Colibri Digital Marketing blog has got you covered. The blog has been pretty much consistent in releasing top-notch contents that help you level up on digital marketing. The best part is that their contents always remain "fresh" with continuous updates on the latest events in the digital world regardless of where you're at from a marketing standpoint. In addition to the best practices of digital marketing, the blog also covers other vital areas such as SEO, copywriting, social media, email marketing, branding and much more. You'll also find unique success stories that would make you inspired in real life. And besides, their guest blogs are also insightful. Therefore, the blog is your ideal place to get latest tips, tricks and best practices in all aspects related to digital marketing
Founder: Anna Colibri
Best for: Inspiring success stories, digital marketing best practices, solopreneurship, skill building and so on.. The blog is also multilingual and the posts can be found in both English and Spanish version.
VWO was founded in 2010 by Paras Chopra. Their offerings are for mid-market and enterprise firms and as such veteran marketers can find the most benefit from the blog. The founder, Paras Chopra, is a respected thought leader in the SaaS industry and his genius can be accessed from his personal blog InvertedPassion. VWO offers tools for A/B testing, product and website analytics, website personalization, etc. and have provided their services to notable names like Disney, Target, and eBay.
VWO's blog offers great insights for mature CRO companies as well as beginners. These articles contain plenty of statistical data on the latest trends, comparison of methods for A/B testing, as well as some upward mobility topics. VWO is a data-driven company and that is reflected in its content. They present great industry insights and stats, and their website has detailed content on everything related to conversion rate optimization.
Founder: Paras Chopra
Best for: CRO and A/B testing insights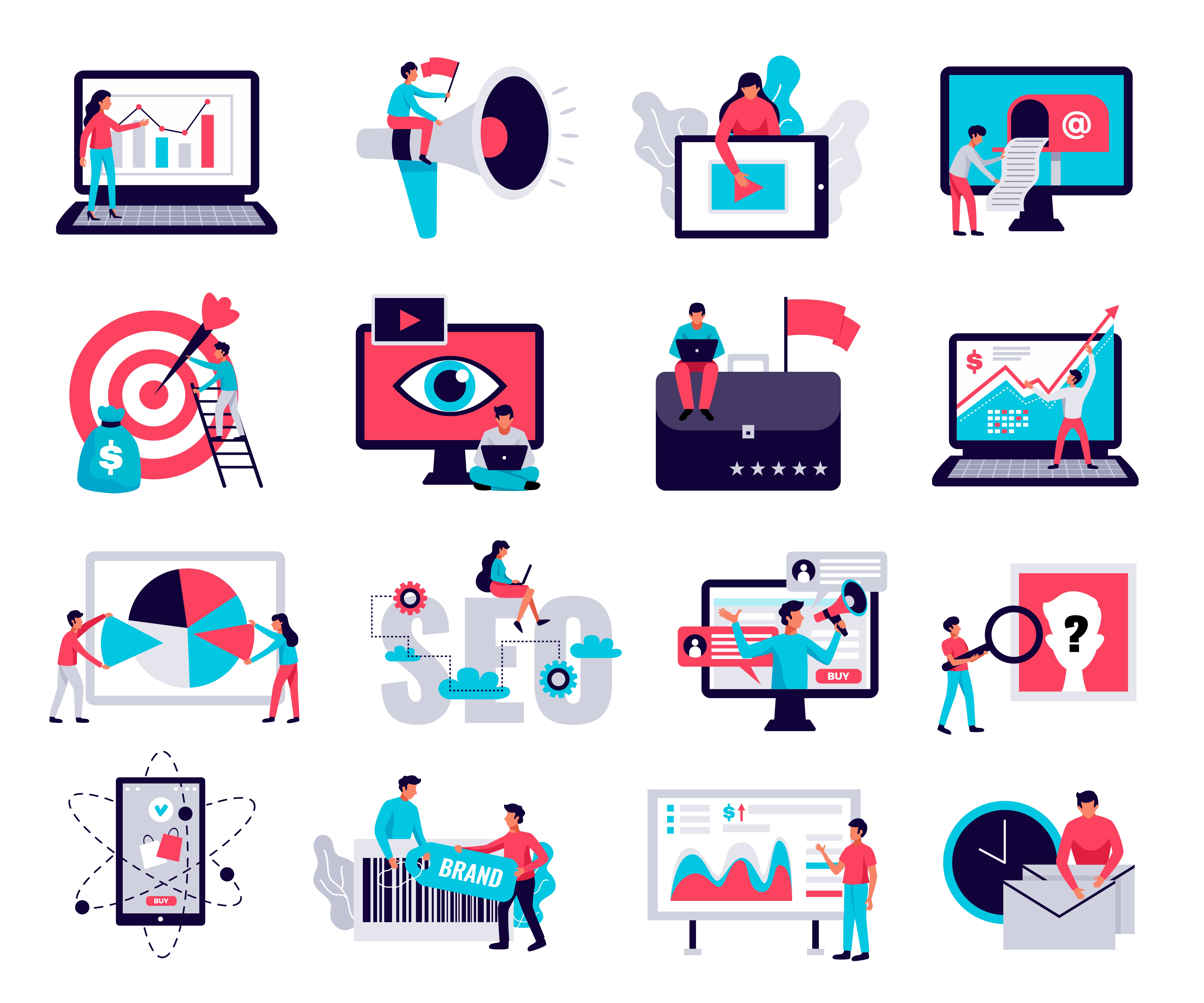 Agorapulse is one of the most resourceful blogs for anyone looking to go in depth of social media marketing. It continues to offer highly strategic insights – including how you can make the best use of social media to connect with customers, generate awareness, and increase sales. You'll learn about social insight driven marketing, competitive social intelligence tips, and soup to nuts social media campaign direction for companies. In a nutshell, Agorapulse blog literally has everything you would ever want to know about building and engaging a community on Twitter, Facebook, and Instagram with lots of attention towards practical advice. To stay updated about the latest marketing developments from insiders and experts on social media, keeping an eye on this blog is a must.
Founder: Emeric Ernoult
Best for: Social Media Marketing best practices, trends, and news
Social Media Explorer was created in 2009 by Jason Falls. The company was formed "to combat the noise inherent in the marketing industry".
Their blog greets you with a large display of their latest articles, with black headers that correspond to their categories. These categories can be found on the sidebar, and it ranges from tips & tricks, satire, and even cartoons. Their content consists of the latest general marketing articles and does not have a very thematic approach. This grants users more flexibility in choosing what materials to consume.
Founder: Jason Falls
Best for: Staying updated on the latest marketing news
Created by Jason Keath back in 2008, Social Fresh is a surprisingly self-aware marketing agency. They acknowledge the chaos that came with the internet, and it allows them to have a better grip on their strategies.
Their blog posts are updated on a fairly regular basis, with a significant focus on social media and how to navigate it. Their articles tackle current world issues, and they provide tips on how to alter marketing strategies accordingly.
Founder: Jason Keath
Best for: Keeping up-to-date on the latest marketing news for navigating social media
AdVisible is more of a traditional resource than a community, filled with useful contents on everything marketing, as well as solid educational resources. AdVisible always covers the current digital marketing trends, insights and predictions along with offering tons of effective ideas on how to improve marketing for your brand. Considering the current pandemic, they have a number of useful resources on how you can get yourself prepared to adapt your digital marketing strategy during covid-19. The best part is that they always try to provide the best value by keeping their contents short and concise which makes it easier for the marketers to gain something new within a very short time. Therefore, if you're running any digital marketing campaign for your clients or your own business, their blog has everything you need to be successful and maximize your ROI.
Director: Andrew Hou
Best for: SEO, paid advertising, social media, industry related news and trends
Social Beat provides practical tips and helpful information for all things related to digital marketing. You'll find useful case studies, list posts along with the latest news & trends that cover various aspects of online marketing like SEO, social media marketing, content marketing, video marketing, branding, and so on. Their mission is to give all digital marketers the opportunity to increase their digital marketing success with effective tips on improving usability, conversions and, of course, SEO. In addition to that, their blog posts are well-researched and frequently include proven actionable steps for their audience. In a nutshell, the resources they offer provide practical advice for brands to market themselves online in a way that follows the best practices along with the integration of innovative trends.
Founders: Suneil Chawla & Vikas Chawla
Best for: Brand & Design, Content Marketing, SEO, Social Media, Influencer & Video Marketing
After some struggling, Daniel Kempe and Matthew Spurr founded Quuu in 2015. Their motto is "to save the world from bad content, one piece at a time…"
The Quuu blog features a lot of marketing aspects, but most seem to be geared towards brand visibility and quality. Creators and business-owners need to produce a good quality product, so they can maintain any visibility and traction they gain. There are also many allusions to working smarter, not harder as a way of maximizing the opportunities present.
Founder: Daniel Kempe and Matthew Spurr
Best for: Understanding the importance of brand visibility.
OneIMS was founded by Solomon Thimothy, who is a marketing professional focused on growth. The website itself is geared towards B2B marketing with a clear emphasis on optimizing growth. The resource section on the website provides users with a wealth of information. There are a variety of blogs, guides, podcasts, events, and even an ROI calculator that should be helpful for marketers. All of the guides and blogs are oriented towards B2B inbound marketing with a clear emphasis on growth. This makes it ideal for startups and new businesses that are looking to utilize these strategies to maximize their growth.
Founder: Solomon Thimothy,
Best for: B2B Growth Hacking Strategies
WakeupData is an eCommerce feed management business that was founded in 2014. They are based in Denmark while aiming for a global outlook, providing information and tools for businesses and agencies. The primary aim of the business is to simplify data for eCommerce agencies and online store owners so that they can take action to boost their eCommerce sales.
The blog section is comprehensive, and as a user, you'll find many articles related to data management and optimization. Their articles include topics related to e-commerce, case studies, Facebook & Google ads, data Insights, Product Feed Optimization, and much more. There is a comprehensive archive of advice and tips to be found on their website that would be useful for any business owner looking to boost their sales.
Founders: Dennis Cassøe and Allan Jorgensen
Best for: Agencies and Business Owners looking to increase conversions
Jacob Cass started JUST Creative in 2007. It has since won awards as a branding agency and industry-leading design blog.
The JUST Creative blog has new articles almost daily, which ensures that they are always on top of the latest trends and researches. Aside from staying on-trend, they also feature articles that contain life advice for business owners, as well as take notice of the impact of psychology in marketing. They also point out which gadgets, tools, and choices are the best for the readers' needs. JUST Creative covers a very holistic variety of articles that does not cast aside the human aspect of marketing.
Founder: Jacob Cass
Best for: Complete marketing tips and tricks, including self-care and decision-making skills.
Adlibweb is a digital marketing resources agency founded by Nick Loggie and Pilar Vidueira in 2001. It was originally called dyPunto, before being renamed as Adlibweb in 2006. They specialize in global digital marketing solutions that range from strategizing plans to execution.
Their blog features references that address end-to-end marketing problems, including relevant articles on navigating through the current world crises. The website reflects the agency's effectiveness in marketing, which in itself is a great hallmark of their skill.
Founders: Nick Loggie and Pilar Vidueira
Best for: Navigating how to effectively cater to international clients.
GHAX (gee-hacks) was founded by Antonio Calabrese in 2012. Their target market is small businesses that are looking to establish an online presence.
Considering their clientele, the simple presentation of the GHAX blog is very appropriate. It does not give off the overwhelming feeling of too much information at once. Instead, it provides a clear trajectory of what readers and business owners can do to enhance their reach. The references available on the blog thoroughly cover the bases of advertising budding companies. It highlights the importance of presentation and visibility on the internet.
Founders: Antonio Calabrese
Best for: Business owners looking to boost their market reach.
Jason Hall created Five Channels with the intention of telling his clients everything they didn't know about marketing.
The Five Channels blog has a very straightforward layout. The articles mostly revolve around starting out and are ideal for beginners. They feature the initial stepping stones for business before they proceed to more complicated subjects like data trends and network planning.
Here are two of their posts that I found really useful –
https://fivechannels.com/discovery-ads-what-they-are-and-how-to-use-them/
https://fivechannels.com/how-to-use-the-new-microsoft-ads-audience-network-planner/
Founder: Jason Hall
Best for: Beginners trying to learn the basics of digital marketing
Hubspot is one of the most well-known and recognizable websites for everything marketing and sales related. Brian and Dharmesh launched Hubspot back in 2004, and since then it has become a huge success. Hubspot pretty much has everything a salesperson or a marketer needs with special emphasis on inbound marketing. There is a free to use CRM available to facilitate this. Their blog is easy to follow, and suitable for both beginner and expert marketers. You can find information on SEO, customer experience, sales prospecting, email marketing, and much more. Many articles function as guides and they include links to resources and tools. This is a blog that is absolutely essential to visit for any organization interested in inbound marketing.
Founders: Brian Halligan & Dharmesh Shah
Best for:  Content and inbound marketing hub for pretty much anyone eager to learn.
Content Marketing Institute which was previously known as Junta42 was first launched in 2007. It quickly became a leader in providing content marketing education to a variety of businesses. The CMI brand was then launched in 2011 by Joe Pulizzi, who is a content expert and speaker. On this training organization's website, you can find many fantastic articles with regards to content marketing. They include actionable tips that are relevant for all types of businesses, and suitable for novices and experts. You can find advice on increasing audience response, improving the quality of your content, optimizing content experiences, and advice on telling your story. This is really the place to be for all of your content marketing needs. They definitely have you covered in that department.
Founder: Joe Pulizzi
Best for: Anyone interested in Content Marketing
Hop Online was founded in 2009 by ex-Googler Paris Childless. They believe that the traditional, linear marketing strategies are not enough for the digital age which makes them choose to adapt to each marketing stage depending on the client.
The Hop Online blog does not have any frills. The clean-cut layout makes it easier to navigate, with featured articles displayed right at the top. Readers can easily find the latest articles under "What's New in the Blog?". Browsing by category is also an option.
Founder: Paris Childless
Best for: Referencing for flexible marketing strategies.
If you're looking for a trusted blog about B2B Growth Hacking and Demand Generation, Markletic is a great choice for you. Here you can learn about the best actionable and proven strategies for B2B marketing.
The best part is that they share proven marketing tactics that you can use to drive rapid marketing growth at your company. Besides, they also share strategies you need to get the most value out of your campaigns that include cross-functional collaboration, sales enablement, demand generation, and campaign reporting. Therefore, if you want to become a highly successful marketer, Markletic has a lot of useful resources for you to go figure out.
Founder: Ricky Wolff
Best for: B2B Growth Hacking and Demand Generation.
If your goals are to grow your online visibility, drive traffic, generate leads, and increase sales through pay-per-click (PPC), DataFeedWatch blog offers the best resources for you. Here you'll find secret tactics shared by the experts to boost your online marketing efforts. In addition to that, they also have recommendations, comparisons, and useful case studies for different campaigns that would literally take your marketing campaign to the next level.The blog also won the heart of those who want to turn Amazon into their most profitable channel. DataFeedWatch blog brings you all the latest tips and strategies in the digital marketing world.
Founder: Jacques van der Wilt
Best for: PPC and Amazon strategies, technical ad contents,
Living to Roam is a blog created by Maggie Stara. It was initially a lifestyle-travel blog that would sometimes dip into providing tips for freelancers. It has since evolved into the digital marketing blog that it is now. Stara is fairly new to digital marketing herself, so her content is geared towards helping newbies get a proper grasp on it. As she says, her blog was created by someone who knows the struggle of learning a handful of skills all at once.
True to the blog's name, articles featured are mostly for those seeking to freelance as marketers – and travel while doing so. Some articles contain testimonies from other freelancers who have made a living off marketing. Aside from the lifestyle-related articles, there are also plenty of solid marketing tip and strategies featured. A typical format for this blog is having both a video and a transcripted version of the topic.
Founder: Maggie Stara
Best for: Marketing newbies and freelancers.
Marketing Land is a marketing publication that specializes in many different aspects of digital marketing. This includes social, SMO, SEO, Analytics, Display, Retail, and more. New content is published daily, which means you can stay up to date. There are webinars, blog posts, research reports, and events to look out for. This is truly a marketer's paradise since there is a wealth of information available. Marketing Land is a sister publication of Search Engine Land.
Founders: Danny Sullivan and Chris Sherman
Best For: For anyone looking to stay up to date with all marketing trends.
Penguin Strategies is a B2B marketing agency founded in 2012 by Perry Nalevka. The best part of the blog is that it covers a large variety of marketing topics. The articles consist of marketing hacks as well as some dose of reality, among others. Their articles provide useful insights, and they point out exactly what could be the possible problems of troubled businesses. Penguin Strategies is a Diamond Hubspot Partner and their blog also covers tech stack implementation and integration tips and best practices.
Some articles are divided into multiple parts, which is a welcome reprieve from having to read a solid block of text in one sitting.
Founder: Perry Nalevka
Best for: Multi-part articles for further information
ContactMonkey—founded in 2009—is an essential tool for internal communicators, internal marketers, and human resources. Their mission is to help organizations overcome communication barriers, engage employees, boost the business' bottom line, and align organizational departments towards a shared goal. Their blog provides the latest information and best practices on internal communications and employee engagement. In addition to their blogs, they have an extensive resource page where they host monthly webinars and publish eBooks for site visitors.
Their product offers a solution to help connect employees to their organization through internal newsletters and emails. Users can create branded content to send key messages to their employees. Additionally, the tool allows communicators to measure the effectiveness of their emails with analytics, which help continuously improve the organization's internal marketing and communication strategy.
Founder: Scott Pielsticker
Best for: all information about internal communications, internal marketing, and employee engagement
Blue Water Marketing is a fairly new digital marketing agency founded by Christopher Marrano in 2017. Their agency focuses on more modern advertising concerns like SEO, PPC (pay per click), and social media reach.
They feature content that can help readers boost their audience reach, optimize content, and maximize the algorithm for ads. These articles efficiently cover the dos and don'ts of digital marketing.
Founder: Christopher Marrano
Best for: Understanding the basics of digital marketing, plus an easy guide for marketing dos and don'ts.
VujaDay Creative Digital Agency was founded by Dr. Vincent Day. His agency prioritizes their client-relationship more than anything, which has given them much success.
The VujaDay blog reflects this ideology with featured articles highlighting its importance. Another recurring topic is how to harness and mold the internet to create better profit. These articles show step-by-step tricks on how to begin approaching this, as well as some tips on how to create a more appealing visual for the customers.
Founder: Dr. Vincent Day
Best for: Studying client loyalty
Established in 1991, Fifth Ring has certainly shown it knows the marketing scene very well. Since being founded by Ian Ord, the agency has won 84 industry awards. They've branched out into the many aspects of marketing in their long existence, which includes publishing their own quarterly magazine.
The blog shows the latest news and trends in marketing, predictions, and definitions. These articles are categorized into their tags which can be found on the sidebar. The Fifth Ring also offers an email subscription for those interested in their latest updates.
Founder: Ian Ord
Best for: All-around information on general marketing that is not solely focused on digitizing
Search Engine Journal is dedicated to producing the latest search news, the best guides, and how-tos for the SEO and marketer community. Founded in 2013, SEJ became a popular website for all SEO and SEM marketers.  They provide aspiring & seasoned marketers with the latest news, instructional content & access to the minds & ideas of leading industries. Marketers also consider it as an online platform that offers news, interviews, and how-to guides from marketing experts around the world.
Founder: Jenise Uehara Henrikson
Best for: Everything related to SEO and SEM
Eric Schwartzman is a digital transformation advisor with an extensive marketing experience under his belt. Some of his notable clients were Boeing, Johnson & Johnson, Toyota, and even the US Marine Corps.
His blog content ranges from the usual marketing articles to multiple podcasts and webinars. There are also a handful of downloadable PDFs of marketing reference materials. Schwartzman offers exclusive marketing tips as a bonus for signing up to his free email subscription. Marketing enthusiasts should definitely check out his podcasts.
Founder: Eric Schwartzman
Best for: Comprehensive learning of different marketing facets, getting free references and webinars.
Chainlink Relationship Marketing was founded in 2012 as a technology-first digital agency. They are focused on maximizing their client's marketing potential by establishing a solid digital presence.
The Chainlink blog is geared towards articles that optimize online performance. They focus on laying out the basics of garnering customers to maintain and enhance this customer base. Like many content-heavy blogs, Chainlink's blog also has separate sections dedicated to specific marketing subjects that make it more user-friendly. These sections include SEO, content marketing, email marketing, social media, PPC, and eCommerce.
Best for: Building a brand and getting sample references for beginners.
PagePotato was founded in 2015 to help small and medium-sized businesses implement inbound marketing with a lean budget and get leads with an improved ROI. Their blog content covers a lot of different topics related to digital marketing, most of which are tips on how to present a brand well and how to mitigate any problems that arise.
The articles are categorized accordingly for the type of digital marketing campaign, in addition to post tags. Both features make sorting through articles easier since similar tags are easy to access.
Founder: Shantanu Biswas
Best for: SEO, content marketing, and Facebook marketing campaigns
Crazy Egg is an analytics platform that helps to track and optimize websites to improve user experience and boost conversions as a result. It was founded by Neil Patel and Hiten Shah in 2006 who are both extremely well-known in the industry. Crazy Egg is useful for small business owners, agencies, growth marketers, and those looking to move away from Google analytics. On their blog, you can find many posts that are related to improving user experience. You will find many actionable tips on improving a website, and on optimizing a sales funnel.
Founders: Neil Patel and Hiten Shah
Best for: Small Business Owners and Agencies
Created by Lorraine Pavel, Marketing Digi Book is a blog that caters to a very "millennial" audience. The articles focus heavily on generating passive income, becoming an influencer, or rising to fame through various social media platforms.
Aside from the handful of influencer guides, Marketing Digi Book also focuses on creating marketable images, coupled with social media management tools to use. There are also multiple "insider tips for newbies" dedicated to various forms of freelance work.
Founder: Lorraine Pavel
Best for: Budding influencers, and tentative freelancers
One of the top resources for anyone interested in SEO is Search Engine Land. You can often find the latest news with regards to changes in Google algorithms and other search engine updates here first. It is the place to be for anyone that is interested in learning more about the latest methods for SEO. It was founded by industry experts Danny Sullivan and Chris Sherman. There are separate blog sections for Loca, Google, Bing, and Social. You can find fantastic guides, and blogs on the latest news in these areas. If you want to boost your knowledge of SEO and keep up with the latest happenings, this is the place to be.
Founders: Danny Sullivan and Chris Sherman
Best for: SEO Novices & Experts
Matthew Royse created Knowledge Enthusiast in 2011 as a platform for sharing his knowledge on marketing. His blog encompasses a wide range of marketing topics and is not restricted to product or brand marketing. The articles include marketing hacks, interview skills, and writing tips.
Popular articles are categorized based on different subjects. This is especially efficient because the articles contain resources that can help readers access books, tools, and even marketing certifications.
Founder: Matthew Royse
Best for: Studying general marketing knowledge, plus accessing digital marketing resources.
Founded by Shriya Garg and Mayank Gulati in 2016, ContentNinja greets users with a very interactive website. It has animated features that make the website eye-catching and entertaining to use. They compare themselves to ninjas because "ninjas are fast, efficient, and never miss (a deadline)."
Their blog or "dojo" (as they call it) contains varying articles that cover multiple marketing strategies. The contents can be filtered according to the reader's preferences through the filter options at the top. Topics include basics like SEO and social media ads, as well as minute details like typography. ContentNinja engages readers through their relaxed and jokey way of conveying their message.
Founders: Shriya Garg and Mayank Gulati
Best for: Easy and organized reading, lighthearted articles that contain solid information
BlakSheep Creative is a marketing and graphics agency based in Baton Rouge. They offer multiple services to clients such as promotional videos, custom logos, and social media management.
The BlakSheep Creative blog consists of a variety of marketing articles that cover topics on opposite ends of the spectrum. Useful content for search engine optimization (SEO) is included. They also have references for small businesses and other professionals.
Best for: Studying how to establish a brand, particularly for targeting local customers and is best for newbies who need a bit of handholding.
ClicksinContext specializes in building brands for small businesses or startups. Their blog covers a wide variety of marketing aspects that are vital for beginners. They feature articles that contain data, as well as tips and tricks in maneuvering the marketing scene.
Their articles are sorted into categories that can be found on the sidebar. The categories cover topics like analytics, PPC, SEO, and even case studies.
Best for: Learning how to boost a small business
Another well-known SEO company that also happens to have a fantastic blog. Ahrefs have a fantastic toolkit that is essential for anyone serious about SEO. It was founded by Dmitry Gerasimenko in 2010. Their blog is a fantastic resource for individuals looking to gain more knowledge about SEO, and to better understand any algorithm updates that may have occurred. You can find actionable tips on content marketing, technical SEO, keyword research, outreach, and SEO basics. The blog is a good start for newcomers, but it also has plenty of details for more experienced individuals.
Founder: Dmitry Gerasimenko
Best For: SEO guides, tutorials, and learning about using Ahrefs tool
Social Media Worldwide is a blog dedicated to sharing how to successfully utilize every single social media feature there is. They cover what the new features are, and explain how to generate a profit from it.
The blog also shows how to navigate social media marketing as a newbie, with useful tips on what elements pop to a specific target audience. Another thing they heavily emphasize is the importance of ad targeting. Recently, they posted an article on how to get leverage on Facebook's recent retargeting initiative.
Best for: Social media marketing updates.
Duct Tape Marketing was founded by John Jantsch. John is a marketing consultant speaker, and his book has been a best-seller. Besides, he also created the DuctTape Marketing system to allow businesses to maximize their potential through digital marketing. The website has a blog and podcast that provides plenty of insights for local businesses. This includes aspects such as digital PR, link building, reviews, user experience, and much more. As a business owner, you can absorb plenty of useful information from their blog. The actionable tips on their blog will impress readers for sure.
Founder: John Jantsch
Best for: Local business owners
In 2004, George Gill noticed the shift in marketing trends. He also took notice of the obvious disconnect between the providers of individual marketing strategies (SEO, programming, design). Not wanting his business to sink, Gill created a team that could perform all the aspects they needed with the group. By 2006, he had founded Gill Solutions.
The articles featured in the blog put a heavy focus on the importance of understanding the strategies and outlets used by businesses. The majority of the articles were written by the founder himself, so readers can take comfort in knowing that the techniques recommended were implemented by the writer for his own company. The blog has a subscription option for weekly marketing newsletters which is good for readers who want to keep track of their new posts.
Founder: George Gill
Best for: Referencing for startups, and comparing information on competing strategies.
The typical digital coaches usually sell manuals on what to do and proceed to say goodbye. With the Digital Coach, they give clients a manual and then walk them through the process.
Their blog pays a lot of attention to turning one's situation around, which is essentially what a real coach does. You'll also find plenty of recommended articles on different subjects that cover marketing.
Best for: Best for hand-holding and getting newbies off to good digital start
Markovate was founded by Rajeev Sharma as an end-to-end digital marketing agency. They work with any sized business and cater to all their needs, from start to finish.
The blog is updated on a regular basis with articles that cover current events and their effects on the marketing. A number of their posts are dedicated to identifying the existing problems that marketers are facing at present with effective solutions. Featured articles range from the basic definition of terms to identifying what cryptocurrencies that can be used for a platform.
Founder: Rajeev Sharma
Best for: Wide-range of digital marketing topics.
Dorian Reeves and Aristide Basque co-founded the SH1FT Digital. Their agency focuses on PPC, CRO, and inbound marketing as well. Besides, they're highly committed to working with people they think they can really help.
The SH1FT Digital blog is one of the most aesthetically pleasing marketing blogs out there. They even create their own illustrations to fit the style and topic of the article. The articles itself vary by wide ranges. They feature articles on statistics, pricing, marketing tips, and a few others that are geared towards ad targeting.
Founders: Dorian Reeves and Aristide Basque
Best for: Aesthetic value and infographics.
B&FPS is an SEO agency founded by Daniel P. Borbolla in 2014. The B&FPS blog focuses mainly on teaching ethical organic SEO methods to understand how the search engine algorithms work and how to improve site rankings. Their articles are expertly-written and do a great job teaching readers how to boost their rankings ethically and responsibly.
Founder: Daniel P. Borbolla
Best for: Learning and understanding whitehat SEO strategies and best practices
Kallen Media was established by Nathan Kallen in 2019. Their goal is to guide clients into making the smartest decision for their businesses.
The latest articles of their blog are usually found on their front page. On the sidebar, more recent articles are displayed, along with a search bar for more efficient usage. As a reflection of their goal, the articles heavily feature ways of working smarter; optimizing the skills, time, and funds available to get the best outcome possible. The content comes across as more advanced than other blogs that opt for light-hearted articles.
Founders: Nathan Kallen
Best for: Reading up on more complicated marketing strategies and concepts
As the name implies, DIY Digital Strategy is "the advertising blog for the do-it-yourself marketer". It was founded by Ben Lund with the goal of empowering self-taught marketers to flourish in their fields.
The blog is designed to feature articles that lay out methods that can be easily replicated by the readers. The founder and writer, Ben Lund, vouches for the strategies stating that he also uses the same techniques in his job. A Google Ads Course is also offered on the blog for a price.
Founder: Ben Lund
Best for: DIY marketers who are interested in getting the know-how without spending as much.
Bonus Mentions
When it comes to backlinks, there are only a few websites that are as well-known as Backlinko. They have built a reputation over the years for being the authority on building backlinks. It was founded in 2012 by Brian Dean who is an SEO expert. Their blog is a goldmine for those looking for the best methods on building backlinks, and you can also find general SEO advice. The blog is perfect for professional marketers that are looking to specialize in building in backlinks, and for business owners that are looking to improve their rankings. The blogs are written well in a personable tone, and they are very easy to follow.
Founder: Brian Dean
Best for: Intermediate marketers and business owners looking to boost rankings
Headed by the team behind the easy-to-use cropping tool turned photo-editing powerhouse app, the Instasize blog is a great resource for marketers and content creators looking to build their brand on Instagram. Blog topics range from useful how-tos and tutorials to interesting features anyone can learn from.
What's great about the Instasize blog is that it covers all bases of Instagram — not just photography and photo editing. If you want to learn about running ads, strategizing for social media, or driving traffic to your brand, trust that they've got the topic covered. Instasize can attribute its growth to its ability to pivot and understand just what users need, so it comes to no surprise that the blog is chock-full of tips and useful insights.
Founder: Hector Lopez, Eddy Homez, Omar Arambula
Best for: Brand inspiration, photo editing tips, Instagram marketing
Front Burner Marketing a digital marketing agency based in Texas that specializes in growing sales. They provide services related to SEO, Content Marketing, Social Media Marketing, and Sales Consulting. The agency was founded in 2010 by Kyle Bailey. The blog section contains many useful tips relating to SEO and content marketing. It is great for novices that are looking to expand their skills further. There are also specific free resources available for SEO.
Founder: Kyle Bailey
Best for: Novice marketers and small business owners
AdvertiseMint is a social media focused digital marketing agency that was founded by Brian Meert in 2014. They specialize in Facebook and Instagram ads which assist their clients in generating and cultivating a better customer base. Notable clients include Coca-Cola and Playboy.
Their blog consists of relevant articles that cover how to maneuver ads to make them more appealing and clickable for their target customers. These blog articles are updated on an almost daily basis, with topics ranging from handling negative customer feedback to the latest marketing trends. To sum up, if you are looking for helpful content related to advertising, this is one of the places you should be at.
Founder: Brian Meert
Best for: Understanding social media advertising
Whatagraph was made by Justas Malinauskas back in 2015. It is a program that allows users to easily input, combine, and generate all relevant data into one clean graph. Other features can be used, such as the scheduled automated reports.
Whatagraph blog content is focused on providing digital marketers with the latest industry updates and marketing information. Topics ranging from PPC ad management, to marketing data analysis is covered in great detail here. Whatagraph is a digital marketing analytics reporting tool designed with agencies in mind, and a lot of the content topics on the blog is designed with a similar audience in mind. So if you're a seasoned marketing veteran, or someone who's just looking to get into digital marketing, this blog is worth checking out.
Founder: Justas Malinauskas
Best for: Gathering clear data and infographics, especially for seasoned marketers.
Linear Design is made up of a team of designers, copywriters, and marketers. The minimalist layout of the blog makes it easy to consume. The articles featured on the blog focus on ads, PPC, and market targeting, among others. Besides, these articles are reasonably easy to read, and are entertaining because of their use of memes and pop culture references.
Readers can choose to subscribe to the blog in exchange for free PPC and landing page advice. Another feature on the blog is the proposal option near the end of the page. For quick-access, users can request a project proposal using this feature. Simply input the details required, and everything else will be handled by the Linear Design team.
Best for: Light reading on marketing trends, tips, and tricks.
Kevin Urrutia founded Voy Media in 2016. They believe that profit can be gained through garnering loyalty, and not immediate cash from their clients.
Their blog has a strong emphasis on establishing a connection with clientele, through Facebook interactions, replying to reviews, and a handful of other effective ways. These articles are categorized based on different sections.
Founder: Kevin Urrutia
Best for: Studying the importance of business-client relationships.
Startup Resources is an online resource center that helps early-stage startups and entrepreneurs find the right tools to help them take their businesses off the ground.
The website was launched in 2015 and has since built up quite the list of tools, and today features over 400 hand-picked items across over 60 categories. From CRM solutions to outreach and stock photos – you will definitely find a recommendation for a tool you need.
Best for: Startup resources and software recommendations
noCRM is a lead management software powered by the company You Don't Need a CRM. As a salesperson, if you're looking to make a significant boost in sales, improve your sales team's performance and better convert prospects, the noCRM blog has got you covered. And as a marketer, the noCRM blog has everything you need with special emphasis on inbound and outbound marketing. Their blog is easy to follow, and suitable either for someone being part of a sales team or a freelancer. You'll find sales insights, sales prospecting tips, noCRM product updates and much more. As well as articles, there are guides, videos, case studies and links to resources and tools in order to hack and take control of your sales process such as the free Sales Script Generator.
Founder: Sunny Paris and Güven Urganci
Best for: Tips & tricks for salespeople, marketers or freelancers who love to close deals quickly and effortlessly.
The LOGO.com blog is a great resource for designers, new businesses, and content creators looking to build their brand online. Blog topics range from useful how-tos, founder's interviews, design inspiration, branding and marketing topics, and everything you need to know when you're building your brand from the ground up. It's perfect for someone who needs a step-by-step tutorial on how to design a logo and for designers who are looking for inspiration and ideas from other successful brands and businesses. To sum up, if you are looking for helpful content related to how to get started with your side hustle or new business, this is one of the places you should be at.
Founder: Richard Lau
Best for: Brand inspiration, logo design tips, logo design inspiration
Karola Karlson is writing about Facebook advertising and growth marketing, based on her experience of working with global brands. If you're interested in improving your Facebook ad results and want to design beautiful ad creatives, this is your go-to blog. Don't miss out on the 300+ examples of the best Facebook and Instagram ads collected and shared across several articles, from 2018 through to 2021. It's been quite an evolution as you'll see!
On top of Facebook advertising, Karola's blog also features advice for SaaS and mobile app marketing. Tune in for actionable tips and best practices.
Founder: Karola Karlson
Best for: Facebook advertising tips and growth marketing advice
Sell more, understand your customers' journey for free!
Sales and Marketing teams spend millions of dollars to bring visitors to your website. But do you track your customer's journey? Do you know who buys and why?
Around 8% of your website traffic will sign up on your lead forms. What happens to the other 92% of your traffic? Can you identify your visiting accounts? Can you engage and retarget your qualified visitors even if they are not identified?