8 Digital Marketing Blogs to Look Out for in 2023
The list has been updated for 2023.
The B2B marketing world is a very competitive space. Marketers need to be at the top of their game to stay competitive in this industry. Also, for marketers, there is no end to the learning curve as all valuable information is available online and shared by other marketers and thought leaders of the industry.
To all proactive marketers (both beginners and veterans) who are always ready to learn from other fellow marketers, here is a list of digital marketing blogs to look out for in 2023. This list does not only contain all popular blogs that you would find anywhere else. We are using this opportunity to introduce some blogs you haven't heard of before.  This is an unranked list. Blogs in the list have not been ranked in any particular order.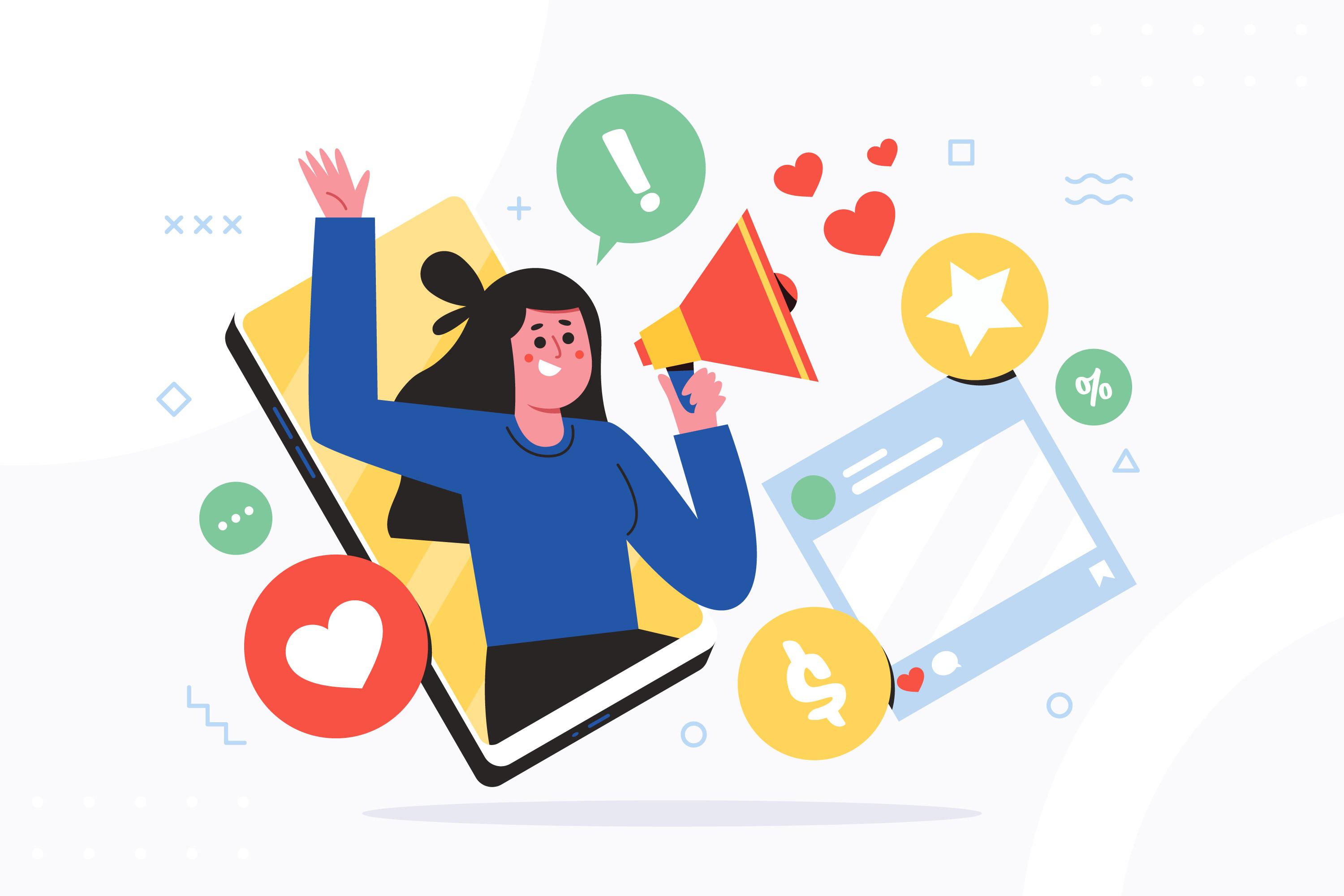 Neil Patel is one of the biggest names in the marketing industry He has received recognition from former US President Barack Obama as one of the top 100 entrepreneurs under 30, and can boast of big clients like Google, Amazon, and eBay. His blog is the easiest way of keeping track of his multiple ventures and digital marketing strategies and the state of the art in marketing.
The blog consists of various marketing articles along with content in video or podcast form. A notable feature of Neil Patel's blog is its website analyzing tool. Users may simply type in their own websites, and it can be automatically analyzed for optimization.
Founder: Neil Patel
Best for: Well-rounded marketing knowledge from the very best in the business.
Moz is one of the most well-known names in the marketing and SEO industry. It was founded in 2004 by Rand Fishkin and Gillian Muessig. They are widely known for being one of the first companies to create SEO tools. In 2013, they rebranded from SEOMoz to just Moz, and began to focus on all areas of digital marketing. However, their priority remains on search engine and inbound marketing.
Their blog provides all of the latest information on SEO, including algorithm updates on Google. They have excellent guides on Local SEO, link building, content marketing, and much more. Their main products are Moz PRO and Moz Local. Their pro offering provides keyword research, link building, SEO audits, and everything a website would need for SEO. Their local offering is focused on optimizing local listings.
Founders: Rand Fishkin and Gillian Muessig.
Best for: SEO and Inbound Marketing Knowledge
VWO was founded in 2010 by Paras Chopra. Their offerings are for mid-market and enterprise firms and as such veteran marketers can find the most benefit from the blog. VWO offers tools for A/B testing, product and website analytics, website personalization, etc. and have provided their services to notable names like Disney, Target, and eBay.
VWO's blog offers great insights for mature CRO companies as well as beginners. These articles contain plenty of statistical data on the latest trends, comparison of methods for A/B testing, as well as some upward mobility topics. VWO is a data-driven company and that is reflected in its content. They present great industry insights and stats, and their website has detailed content on everything related to conversion rate optimization.
Founder: Paras Chopra
Best for: CRO and A/B testing insights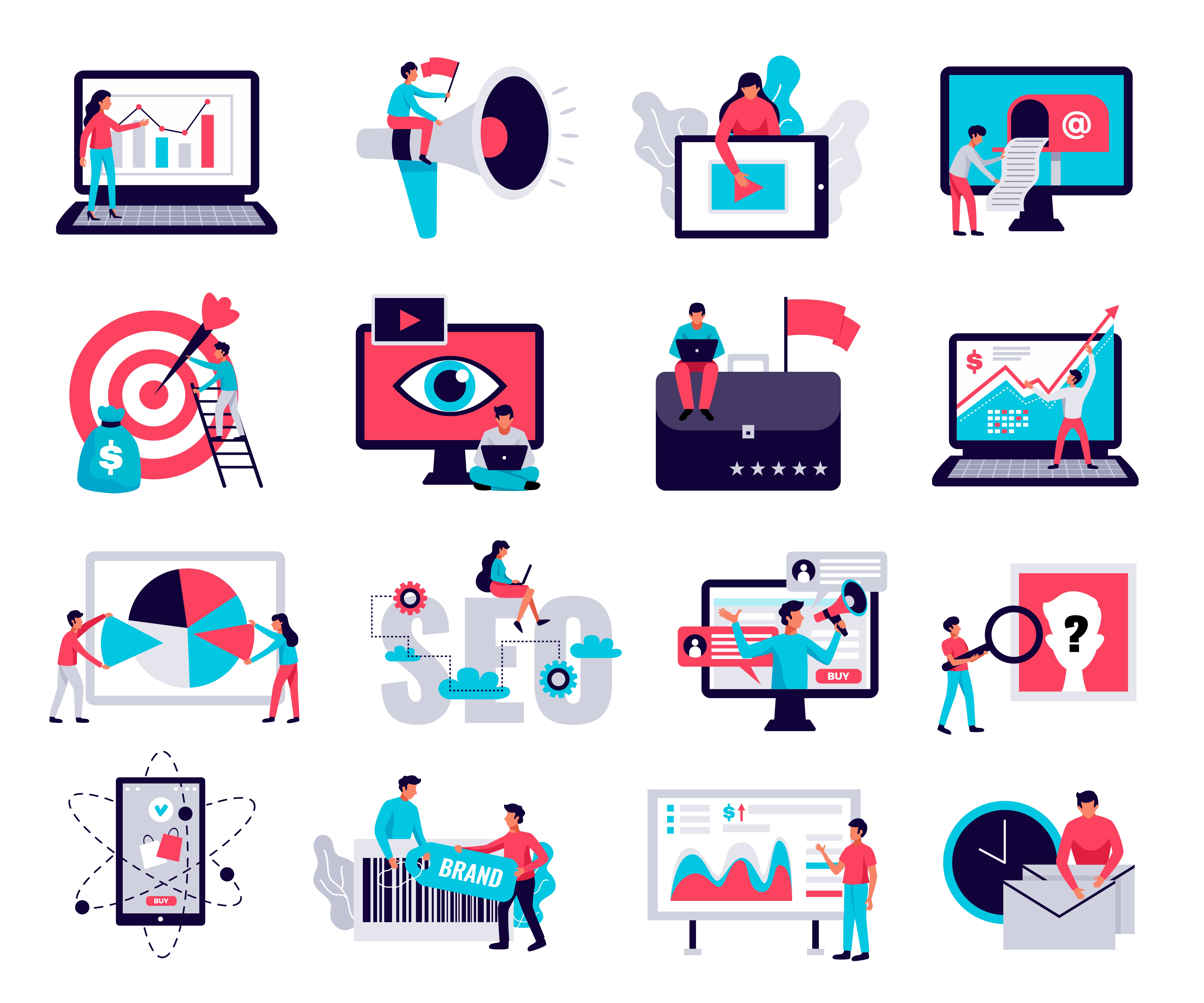 Social Media Explorer was created in 2009 by Jason Falls. The company was formed "to combat the noise inherent in the marketing industry".
Their blog greets you with a large display of their latest articles, with black headers that correspond to their categories. These categories can be found on the sidebar, and it ranges from tips & tricks, satire, and even cartoons. Their content consists of the latest general marketing articles and does not have a very thematic approach. This grants users more flexibility in choosing what materials to consume.
Founder: Jason Falls
Best for: Staying updated on the latest marketing news
Hubspot is one of the most well-known and recognizable websites for everything marketing and sales related. Brian and Dharmesh launched Hubspot back in 2004, and since then it has become a huge success. Hubspot pretty much has everything a salesperson or a marketer needs with special emphasis on inbound marketing. There is a free to use CRM available to facilitate this. Their blog is easy to follow, and suitable for both beginner and expert marketers. You can find information on SEO, customer experience, sales prospecting, email marketing, and much more. Many articles function as guides and they include links to resources and tools. This is a blog that is absolutely essential to visit for any organization interested in inbound marketing.
Founders: Brian Halligan & Dharmesh Shah
Best for:  Content and inbound marketing hub for pretty much anyone eager to learn.
Content Marketing Institute which was previously known as Junta42 was first launched in 2007. It quickly became a leader in providing content marketing education to a variety of businesses. The CMI brand was then launched in 2011 by Joe Pulizzi, who is a content expert and speaker. On this training organization's website, you can find many fantastic articles with regards to content marketing. They include actionable tips that are relevant for all types of businesses, and suitable for novices and experts. You can find advice on increasing audience response, improving the quality of your content, optimizing content experiences, and advice on telling your story. This is really the place to be for all of your content marketing needs. They definitely have you covered in that department.
Founder: Joe Pulizzi
Best for: Anyone interested in Content Marketing
Marketing Land is a marketing publication that specializes in many different aspects of digital marketing. This includes social, SMO, SEO, Analytics, Display, Retail, and more. New content is published daily, which means you can stay up to date. There are webinars, blog posts, research reports, and events to look out for. This is truly a marketer's paradise since there is a wealth of information available. Marketing Land is a sister publication of Search Engine Land.
Founders: Danny Sullivan and Chris Sherman
Best For: For anyone looking to stay up to date with all marketing trends.
ContactMonkey—founded in 2009—is an essential tool for internal communicators, internal marketers, and human resources. Their mission is to help organizations overcome communication barriers, engage employees, boost the business' bottom line, and align organizational departments towards a shared goal. Their blog provides the latest information and best practices on internal communications and employee engagement. In addition to their blogs, they have an extensive resource page where they host monthly webinars and publish eBooks for site visitors.
Their product offers a solution to help connect employees to their organization through internal newsletters and emails. Users can create branded content to send key messages to their employees. Additionally, the tool allows communicators to measure the effectiveness of their emails with analytics, which help continuously improve the organization's internal marketing and communication strategy.
Founder: Scott Pielsticker
Best for: all information about internal communications, internal marketing, and employee engagement
Sell more, understand your customers' journey for free!
Sales and Marketing teams spend millions of dollars to bring visitors to your website. But do you track your customer's journey? Do you know who buys and why?
Around 8% of your website traffic will sign up on your lead forms. What happens to the other 92% of your traffic? Can you identify your visiting accounts? Can you engage and retarget your qualified visitors even if they are not identified?