Call To Action (CTA) – Definition, Strategies And Examples For B2B
When it comes to content marketing, many things come together that make a strategy work. You create your content, and your viewers will read your content and move on with their lives. That is unless you have a call to action (CTA). Call to action is what drives your viewers to take any action that you want them to take.
This guide will focus on call-to-action for B2B models and the strategies you can use to get the required results. Without further ado, let's delve into the ocean of possibilities.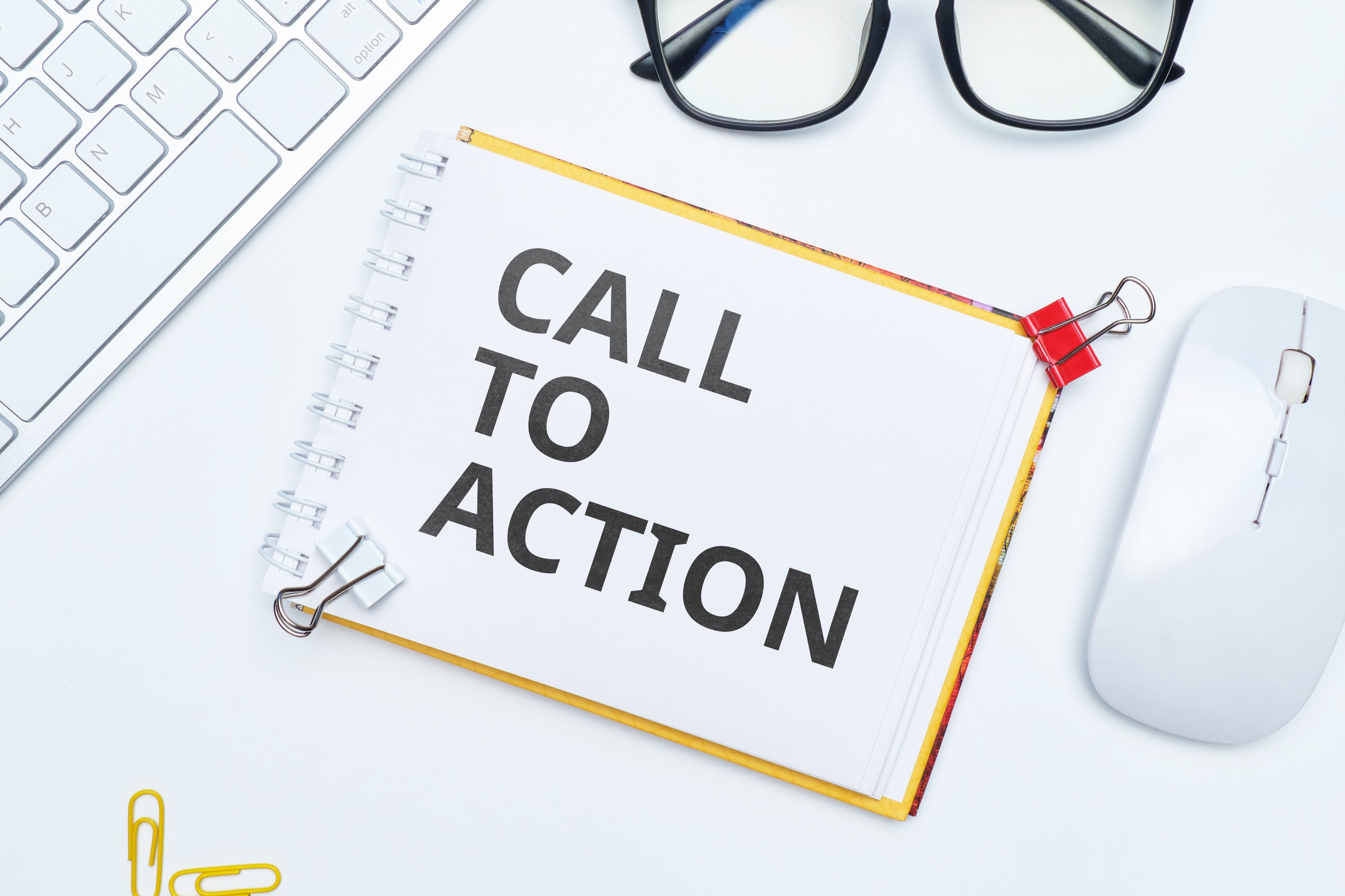 What is Call To Action?
It is a compelling content piece that will direct your audience and make them take a specific action. It can be as simple as adding a few sentences to your content or adding a button. Whether making them start using your product, signing up for a newsletter, or simply visiting your website, a CTA should be compelling enough to reach the destination.
Today a call-to-action is included in every content strategy, be it website, social media post, sales copy, blogs, etc. For example, let's say that you are an SEO software company, and you have a blog post that provides a beginner's guide to SEO. What would you want the reader to do after they have finished reading the article? Check out your product, right? This is where a CTA comes in.
Why Use CTA? How Does It Help In Conversion?
"83-95 percent of leads come straight from internal link CTAs." – Hubspot
CTAs directly correlate to conversions, and they work on every stage of the conversion process. CTA works in all phases, whether getting a visitor to check out your product or getting a trial user to make a purchase.
CTAs can be added to make the audience download something, register themselves, or buy a product. Once they click on the CTA link, they will be taken to the next stage of the buying process.
"SAP noticed that CTA links boosted their conversion rates by 32.5%." 
A call-to-action at the right place, at the right time, will help you convert your audience to leads and leads into qualified buyers. All you need to know is how to create strategies for call-to-action for B2B buyers. If you want to make your business visible and increase your conversions, CTAs should be your go-to options.
Here's how a compelling CTA can contribute to conversion:
Focuses On Action: Conversions are all about getting your customers to take the desired action and generate sales. Call-to-action does precisely that. It focuses on action to be taken.
Grabs The Attention: Attention is essential to promote action. "Try it for free" this statement is compelling readers to try it out without any cost. The word "free' is the attention-seeking element to compel them to take action.
Increases Loyalty: When you introduce discounts and offers, you are paving the way for commitment. It will positively affect your conversion in a log run.
Powerful And Highly Impacting CTA Strategies For B2B
Now that you are well-aware of the significance of CTAs in conversion, it is time to understand some robust strategies that will yield results.
Live Demos Are Always Better
You would agree with the fact that the B2B model is complex. If you want the audience to understand you better, you can try including a live demo. What's a better way to add it than in your call-to-action? It is a feasible option that will attract more leads.
Your audience will be interested in getting a live demo that will make them understand your business. Try adding a live demo with terms like "Get your free demo today" or "Schedule your demo NOW."
It is essential to understand that demos don't always have to live. Some software will help you schedule the demos. You can create a system where marketing qualified leads are fast-tracked to sales. Software like Salespanel allows you to define your qualified lead profile, and then it sends them instantly to your sales reps by email, browser notifications. You can also configure periodic automated data exports on these visitor segments.
This will help you get more information when filling a confirmation form to get through the embedded video.
Create Exclusive Content
Providing exclusive content is an impactful way to create relationships with future customers and prospects.
Today, there are plenty of useful content ideas used as a call-to-action for B2B models. Some of the best examples of exclusive content including:
E-Books: Providing in-depth knowledge about a topic. Cover how you can help in the said topic and promote them to take action.

White Papers: Highlighting significant achievements and findings.

Case Studies: Offering insights on how your customers and partners solve specific problems. Your case study should have a call to action that leads your customers to sign up.

How-To-Guides: Helping audiences to get through certain targets using your product/service.

Explainer Videos/Webinars: Creating engaging videos to present ideas and solutions entirely. Use the content to encourage viewers to take action.
Offer Tempting Product Bonus
There are many prospective clients that want to buy your product or seek your services, but they need some incentives that will instantly trigger them.
Bonuses are a great way to attract your clients. You can capitalize on your clients' fear of missing out (FOMO) by offering them bonuses for a limited time only. This will make them take action immediately.
You can use this CTA with emails, sales calls, or even landing pages. It is essential to add a sense of urgency to your CTA content that will instantly convert them.
Write catchy sentences like "Available only for 2 hours, get it right now", "we have only 200 packages left, book yours soon". These are some of the best examples to present your bonuses to the audience.
Think of all the ways you can make your bonus exclusive.
Providing Exclusive Support
If you are in the B2B industry, your products and services will be at a higher price tag that will make it further difficult for your customers to decide. In such cases, you can offer exclusive support and training for first-time buyers.
If you check the buying cycle, B2B cycles are much longer than B2C. Some buyers cannot wholly utilize products or services they are buying due to a lack of knowledge. That's where your assistance will come in handy.
The support from your side will help your buyers connect with your brand. A CTA having an advanced package of support and training of the product can help you magnanimously.
Many B2B companies are offering exclusive support with the CTAs to attract customers. It generates a sense of loyalty and consideration in customers.
Make Way For Private Training
There's nothing better than personalized treatment to your clients. You need to make sure they get personalized treatments with everything. Private training will ease your customers' hassle to know your product.
Many big companies hold private training sessions for their clients that have been proving profitable for them. At the end of the training, they offer them certification that further increases the credibility.
Your private training session prompts can work as CTAs that will bring your customers closer to the brand. If you are not able to conduct in-person training sessions, you can opt for webinars that are highly popular these days.
Give Them Product/Service Guarantee
Think like a customer. You would love to put your money into a product/service that gives you a guarantee. Similarly, your client will like a warranty on your product/service to establish trust.
These are some of the best CTA strategies of all time that have worked like magic. Your clients will rest assured that if something happens, they have a guarantee from the brand. It creates a sense of trust and loyalty towards the brand.
When you put a guarantee on your product/service, you are actually vouching for it. It is a move that will place you as a confident brand amongst your audience. Whether it is a money-back guarantee or manufacturer's warranty, you will be primarily benefitted from these CTAs.
All you need to do is think of the right way to put guarantees in your CTAs.
Don't Forget The Discounts
Be it B2C or B2B industries, customers of all kinds love discounts and offers. Particularly, if you are looking for long-term partnerships with your B2B clients, then you must think about adding discounts as action drivers.
Much like bonuses, you can add discounts and promotional offers to your CTA to help prospects make decisions. For instance, if one of your clients is regularly using a low-tier plan and can benefit from a higher plan, you can help them pull the trigger by providing a discount.
You can either offer them a discount on the actual price or provide cashback; either way, you need to offer something that is valuable and profitable for your clients.
It is essential to understand that a discount can make even stubborn buyers decide for good. Discounts will kindle the interests of buyers in your product/service.
Outstanding CTA Examples For B2B That You Can Seek Inspiration From
Now that you know of the strategies let's have a look at some examples. If you are new to creating CTAs, we have some fantastic examples of effective CTAs that will make your creative juices flowing. You can find more examples on Wordstream.
"Show Me My Heatmap" – Crazy Egg
In one of their CTAs, Crazy Egg attracted the audience by first highlighting why trying Crazy Egg will be "Risk-Free' for them and using simple language to connect. Crazy Egg enlisted several reasons why you need this. At the end, they added a CTA button called 'Show Me My Heatmap" that instantly connected with the audience making it hard to ignore.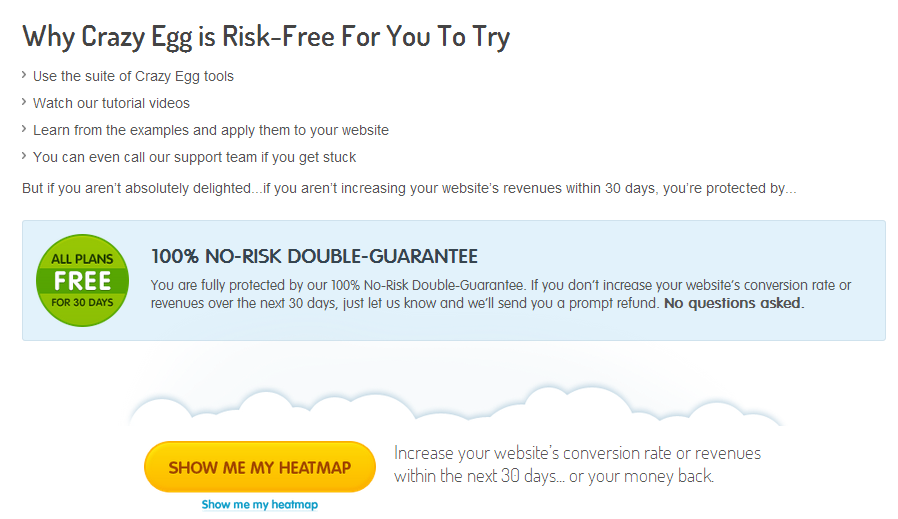 "Send a GiftRocket" – GiftRocket
GiftRocket combined the surprising gift ideas to pitch their products. Unlike standard CTAs, they didn't have something like "Sign Up" or "Get It Now." Instead, they wrote, "Send a GiftRocket." They fine-tuned the gift sending process more excitingly. They further took things to greater levels by using simple verbs and sentences like "why send a gift card when you can send a GiftRocket." Isn't that compelling?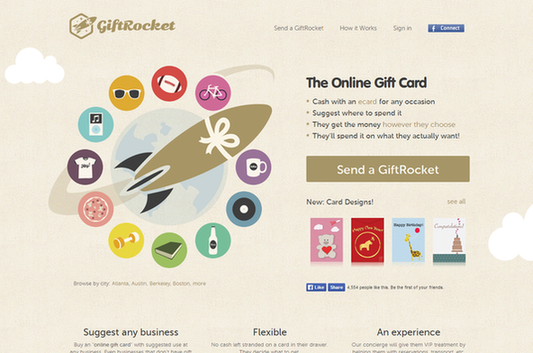 "Let's Do It" – Less Accounting
Less Accounting really did a great job just with their catchy brand name. They have a soft, and muted color palette on their landing page that clears the clutters and creates a peaceful environment. They give away a free trial with the sign-up by saying, "Let's Do It." It is a compelling phrase to attract customers. The use of exclamation marks is particularly adding the excitement. Instead of a simple "sign up," they have added a CTA button of "Let's Do It."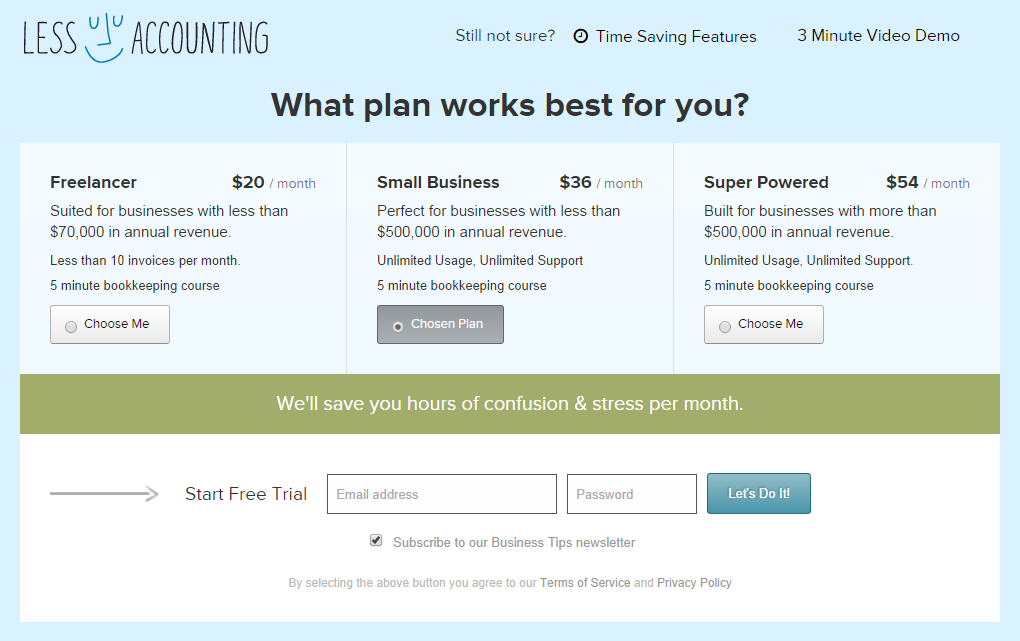 "Get Free Card Reader" – Square
Offering your clients just what they are looking for is a sure-shot way towards conversions. Square has highlighted their landing page with reasons why you should choose it. The CTA uses simple language to connect with every customer equally. Square doesn't charge any penny for its product is a major highlight. Instead of adding the "Get it now" CTA button, they have added "Get free card reader' which piques the interest and attracts the customers at the same time.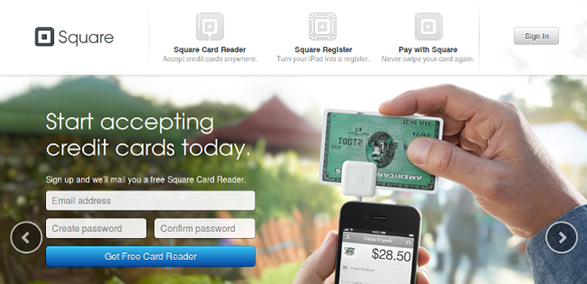 The Bottom Line
You have created a sales-inducing content strategy and covered all the digital platforms to attract your customers. But what is that one thing that will attract your customers to take the next step?
Call-to-action is that content magnet that will drive your B2B buyers and help in your conversions. CTAs are tried and tested formulas that will drive steady sales and strengthen your ROI.
It is essential not to use your old CTAs every time and everywhere. Your buyers won't be compelled every time with the same old CTA. Try to mix things up and create powerful CTAs that will trigger sales.
Irrespective of your marketing strategy, you need to track your CTAs before you implement them regularly. You need to be innovative and strategic with your CTAs. Think about adding links, offers, codes, and anything that will instantly catch your clients' attention.
With the effective use of CTAs in your content strategy, you can get surprising results. Testing and verifying is the key to make a CTA successful. This guide has covered all the necessary strategies and examples to help you start working on your CTAs and bring productivity gains.
If you want to track how individual prospects interact with your CTAs, set up custom event tracking from Salespanel. Please reach out to us if you need any help.
Sell more, understand your customers' journey for free!
Sales and Marketing teams spend millions of dollars to bring visitors to your website. But do you track your customer's journey? Do you know who buys and why?
Around 8% of your website traffic will sign up on your lead forms. What happens to the other 92% of your traffic? Can you identify your visiting accounts? Can you engage and retarget your qualified visitors even if they are not identified?