10 Customer Engagement Platforms To Try In 2022
Before the digital era, a big part of the sales function was to provide the potential customers with an experience that convinced them not just about the value of the product or service you were selling but about the brand in general.
You had sales executives who remembered you by your names and even knew how you liked your coffee. This approach of pampering the potential customers throughout and after the sale was a big reason that had them coming back again and again.
Brands had a personal relationship with their customers through their sales teams which resulted in top notch after-sales service.
Owing to these factors, not only were the brands successful in creating a loyal customer base but had long-term beneficial relationships with their customers based on understanding, trust, and personalization.
When the internet, its ease of use, and the online business world took over, the traditional operations of outside sales became obsolete for many businesses as a vast majority of their customer base was online.
Building personal relations between brands and their customers based on trust and understanding like in the olden days seems difficult at first but most of it can be replicated in the online space as well.
But that raises a question? How exactly do you make this happen? The answer is simple, by deploying and utilizing a Customer Engagement Platform.
What is a Customer Engagement Platform?
There is a whole young generation out there, both marketers and customers, who've not had the likes of sales experience mentioned earlier. However, loyalty, long-term relations, trust, understanding, and a sense of belongingness between a brand and its customers are still desired by the brands and customers alike.
All of this has been replicated in the online space as well but the digital era brought along its problems. Different customers use different channels to interact with the brands. Some may prefer Instagram, some Twitter while some might prefer emails.
Different sets of customers are comfortable with different channels of communication. Some might engage through multiple platforms. If a brand were to manage each channel individually, to keep all their customers pleased, they would have to deploy and dedicate a considerable amount of resources.
But there is a simpler way of making all of this possible, by managing everything from one platform and optimizing the processes to provide a personalized, seamless, and automated sales and after-sales experience to customers.
A Customer Engagement Platform is a tool that enables you to accomplish everything mentioned above quite effectively. Here are some other things that a Customer engagement platform enables a business to do:
Personalized web experience – Businesses now leverage data to show highly targeted dynamic content when visitors are on their website. Learn More
Qualified Lead Fast-Tracking – Prioritizing and fast-tracking leads that have qualified gives a positive impression to the customers. Knowing that their intent and capacity to make a purchase is valued goes a long way in developing good relations. Tools like Salespanel can help you instantly qualify visitors while they are on your website.
Build Value Relations – Knowing the preferences of your customers and assisting them using those by providing product or service suggestions, customized upgrades, discounts, renewal bonuses, etc. helps build a real relationship with them
Improving Engagement – Customers will interact with your brand regularly and getting back to them promptly with a good reply is necessary. This creates a feeling of belonging among customers towards a brand when they have brands reciprocating their communications, personally and promptly.
Enabling Faster Troubleshooting – Deploying AI-powered bots the customers can interact with to find solutions for the problems they're facing and having the chatbots guide them to well-curated and up to date troubleshooting guides is a simple yet effective way of providing a robust after-sales experience to customers.
We're sure that by now you're convinced about the benefits of a Customer Engagement Platform. You might be wondering what option you have, we have some suggestions.
10 Customer Engagement Platforms for B2B businesses
This is NOT a ranked list.
Starting with Salespanel, it enables you to personalize your engagement with your leads and customers based on their profile and behavioral data. So, when your leads drop on to your website, they see exactly what they need to see. Which, in turn, increases your chances of resonating with them and converting them. Plus, you can fast track leads with higher scores to priority sales and support. The first two bullet points of the previous section are covered here.
Apart from that, it can also trigger messages or add your leads to drip campaigns based on lead actions or segment properties. You can monitor engagement and revenue contributions from each campaign with ease. Basic tracking is free with paid plans starting at $49/month. Start a free trial or schedule a demo to learn more.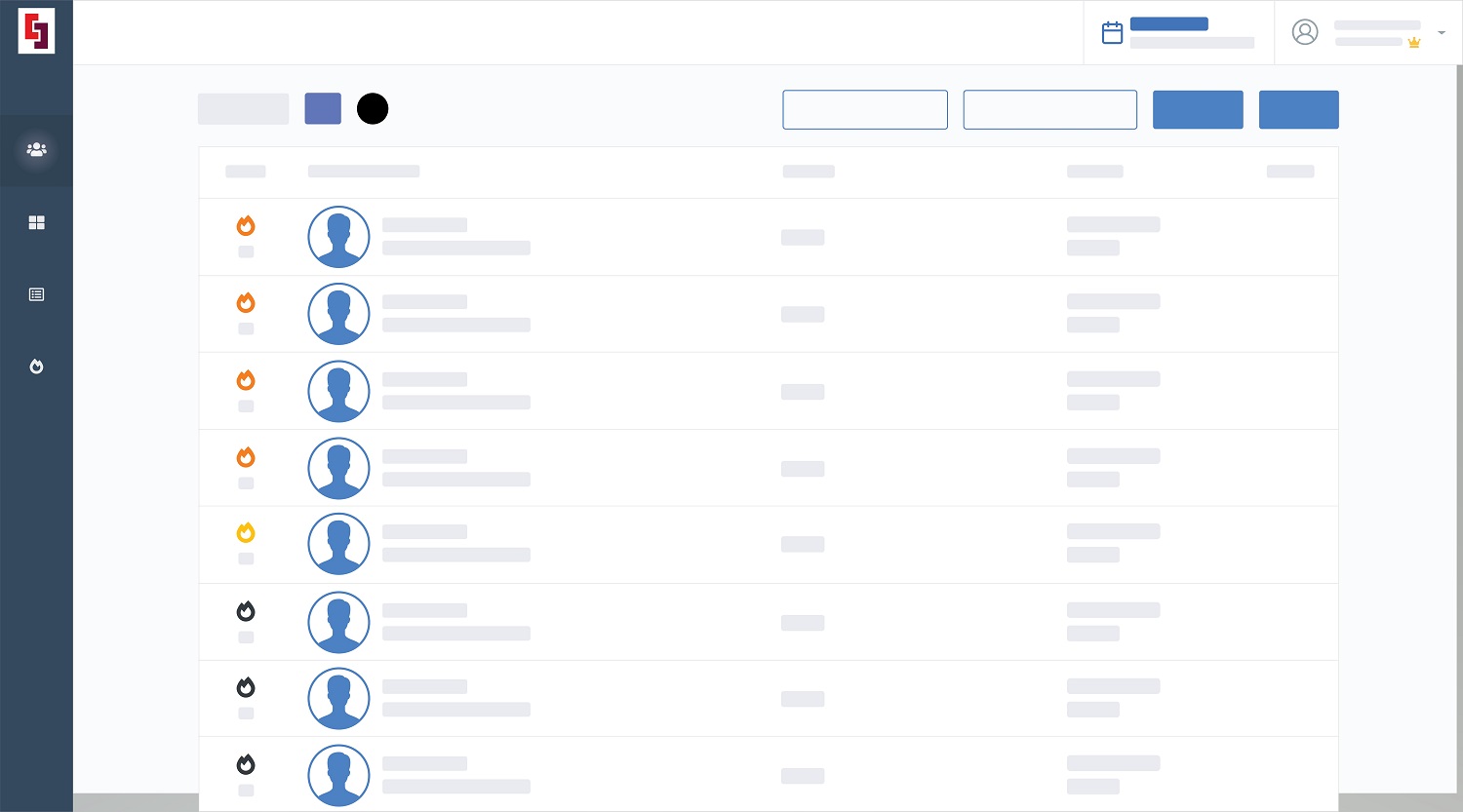 They market themselves as an Omnichannel Customer Engagement and Retention platform that allows a business to reach their customers wherever they are using a single platform. They offer advanced engagement and analytic tools to ensure you can run complex marketing and engagement campaigns with ease.
Their behavioral analytics tools allow the business to understand which channel and what message will be most impactful for each user. This helps drive engagement, retention, and conversion. All these features allow a business to provide a very personalized experience to its users which promotes brand loyalty and belongingness.
ZenDesk is a complete Customer Service Solutions that enable you to interact with your customers on various platforms from a central module. They offer features such as automated ticket responses, full customer history, web widgets, and dynamic interfaces that enable you to take actions depending upon the customer's requirements.
Their built-in AI algorithm ensures customers are connected to appropriate agents to ensure speedy troubleshooting and operations.
One USP of ZenDesk is that it offers its services in over 40 languages which makes it vastly easy to cater to a global clientele in their native language.
Zoho is a well-known web-based business solutions provider and ZohoDesk is one of their offerings that allow businesses to build and maintain strong relationships with their customers. ZohoDesk enables communication via multiple channels which can be monitored and controlled via a central interface.
They offer distinct features such as automated call scripting and logging, routing, batch communications, real-time alerts for escalations, activity tracking, appointment management, etc. These features can be customized to suit a business's needs. They offer a free plan and their paid plans start from $14 per month.
Froged was specifically made to boost customer engagement, promote retention and loyalty, and reduce churn. Its workflows are designed such that they help your business nurture your customers throughout the entirety of a product life cycle. They provide all the standard features of a Customer Engagement Platform.
Their workflows have triggers that are to be customized by the business. When triggered these workflows will send personalized messages to your clients via a channel they prefer and during a time window when they're most likely to interact with the message. They offer a free plan with limited functionality and their paid plans start at $57.50 per month when billed annually.
Pipefy is a well-known business workflow automation solutions provider that enables managers and business owners to intelligently automate manual processes. They provide a specialized module that's designed to handle customers, boost engagement and raise customer satisfaction levels.
Their no-code, drag, and drop functionality means you can easily create custom workflows for boosting user engagement.
You can connect multiple workflows and monitor everything from a central dashboard. They offer a limited functionality free plan and their paid plans start from $18 per month.
They offer an Omnichannel Customer Experience Management solution that lets your business conduct surveys in the form of conversations and boost engagement while gathering data. This is a different approach to managing customer experience but one that has worked well for clients.
They use metrics such as Customer Effort Score, Customer Satisfaction Score, Net Promoter Score, etc to report customer engagement and satisfaction levels. With easy to set up visual workflows, they ensure a seamless omnichannel experience for users. Their business plans start at $99 per month.
LiveChat offers AI-powered chatbots for your website which can fulfill various purposes based on what web page they're deployed on. Their AI-enabled text analysis is accurate and understanding and guiding customers in the right direction. Be it round-the-clock customer support, engagement boosting, or surveys, these chatbots handle everything.
They enable you to track engagement performance so you can make changes wherever necessary to improve customer satisfaction and engagement. Trigger personal messages or emailing can also be set up. Their plans start at $19 per month.
Tribe is a fully customizable community platform for B2B businesses. It enables businesses to create and manage communities that their customers can be a part of. It functions similarly to a social media platform but is business-centric and exclusively for your customers only.
It allows you to engage with your enterprise clients properly, provide support, provide a knowledge base for troubleshooting, etc. They offer high levels of customizations that enable precise control over customer experience and engagement. They offer a free plan and their plan starts at $49 per month.
Freshdesk is a well-reputed Omnichannel Helpdesk solutions provider that enables businesses to handle and service customers while ensuring a good customer experience and engagement. Using their software you can set up automated workflows that guide customers to a managed knowledge base or help them troubleshoot.
A unified dashboard allows you to provide service to all customers from a single point irrespective of which platform the customers are using. Their all-inclusive Omnichannel solution starts at $1999 per month.
A Sales and Marketing CRM software solution, Engage Bay offers services that are well suited for small businesses and startups to acquire, engage and nurture customers. They offer a free live chat solution that enables businesses to set up one-on-one customer service solutions to deal with everything a customer may need.
You can set up the live chat solution for customer service, engagement, troubleshooting, surveys, personalized messaging, etc. Proactive chats, customer tracking for personalization, and deep chat transcript analysis are some good features they offer. They have a free plan and their paid plans start at $10.80 per month.
Conclusion
What your customer experiences when interacting with you on different platforms is an important part of doing business in 2021 and going further. It is necessary to make sure that your customers get a personalized and prompt experience when dealing with you.
While it is difficult to accomplish delivering such a unified experience manually, there are tools available that can help you to automate. You can try and choose a tool or a group of tools that suit you the best from the above suggestions!
Sell more, understand your customers' journey for free!
Sales and Marketing teams spend millions of dollars to bring visitors to your website. But do you track your customer's journey? Do you know who buys and why?
Around 8% of your website traffic will sign up on your lead forms. What happens to the other 92% of your traffic? Can you identify your visiting accounts? Can you engage and retarget your qualified visitors even if they are not identified?