How To Find Business Sales Leads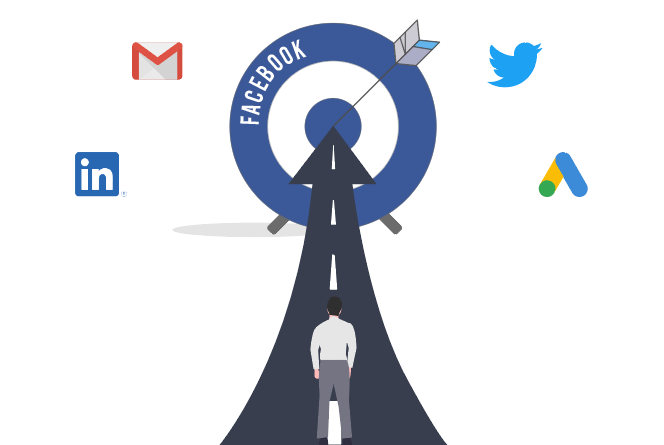 All businesses need to constantly generate sales leads to keep the ball rolling. As such, it can become a daunting task, especially for smaller businesses. Medium and larger sized businesses often have some successful sources but they are constantly looking for new ways to increase the volume. 
In this article, we will look into several proven ways to generate B2B leads. You might already be familiar with some of them but it's time to go back to the drawing board.
What is a business sales lead?
Before we go any deeper into this, let's first understand the basics.
A sales lead is a prospect (person/business) who can eventually become a customer. A sales lead can be identified through marketing, advertising, social media, product trials, and several other mediums. A lead can turn into a sale for your business once it has met specific criteria, for example, the customer has decided that your product or service is right for them and so has decided to purchase it. With this example, our lead has become a customer.
How do we find these leads?
Now that we have covered the basics, let's dive into methods that can be used to generate B2B leads for sales.
Get The Most Out Of Your Website
Before we begin exploring different channels, it is important to understand that you need to have a successful lead acquisition strategy for your lead generation to come out fruitful. If you are bringing heaps of traffic to your website who are not being captured, no end-results are being generated. For this, make sure that your lead magnets are properly optimized to capture leads. Also, most visitors on your website will leave without signing up. To identify these lost leads and capture leads from your lead acquisition channels, try out Salespanel.  
Our number one entry, and in this modern age, potentially one of the most substantial methods of finding leads, is through social media. When it comes to social media and your business, the association is often built around brand promotion. But social media should not be overlooked as a way for you to unlock leads too.
To break things down, the process of lead generation involves bringing people 'into your sales funnel.' In doing this, we can gather information about your customers, which will help find those that our products and services are most relevant to and, therefore, worth targeting. The concept of a sales funnel is relevant in broader terms, too, but is a key process regarding social media lead generation.
It can be difficult to know which social media platforms to opt for when chasing those leads. According to an article published on Sprout Social, the experiences of B2B marketers found that 44% had generated leads through LinkedIn, 39% through Facebook and lastly 30% through Twitter. That may not be surprising when we remember that LinkedIn is exclusively based around business communications. Although, having said that, the other platforms have considerably more users and can be cheaper as well.
We mentioned getting people into your sales funnel using social media. How does this happen? Well, brands do this through the use of video marketing, lead magnets, email opt-ins, and ad campaigns (for example, paid Facebook ads). You will be able to collect data from your leads to help move along to the step of converting a lead into a sale. One of the most sought out pieces of information to gain from a lead would probably be an email address. 
That is partly because email can be an effective and fast way to target a potential client with all of the information they could need about your business. It also makes signing up to your website very easy. You'll also find that some brands would be keen to obtain a name and other information, the key reason likely being an attempt to 'personalize' the communication, helping it feel less like a cold line of contact. The information obtained can also be used to qualify leads.
Having stated all of this, one of the attractions of social media in respect of gaining leads for business purposes is that people naturally share a lot of information on Facebook and Twitter, even before any prompting from an interested party. And, we are talking about mediums that already offer a massive audience, ready to be tapped into.
Once again, according to Social Sprout, a whopping 40% of people spend more time socializing on social media than face to face. So, social media makes sense when looking to generate leads. Try to keep your social media profiles up to date and attractive to your visitors, with all of your key information clear for all to see.
Ask Current Customers For Referrals.
Our existing customers can provide us with more leads! When you get a chance, why not ask your current clients if they know of anyone else who might appreciate your service? Even if they are an individual who is not part of a big team, they may still know some valuable people that could use your service. And of course, if it is a business you are working with, then they will almost certainly have valuable contacts that would make for great leads.
Search Through Your Network for Potential Leads
When trying to get your brand 'out there' seeking to sweep up as many leads as possible, don't forget to look a little closer to home. Within your network, there is a good chance that you already have some leads, you just have not tapped into them yet! Spend some time looking through your contacts and consider who may be interested in your services.

Attend Networking Events
In terms of networking events, you have a few options. Firstly, the traditional method that has been around for generations is the physical network meet. You will likely have seen this advertised somewhere, even if you have never attended one personally. Are they worth it? Sometimes, maybe is the fairest answer. If the right people happen to be at an event, then this could be an excellent opportunity. You have a good chance to hand out your business cards to relevant attendees who may require your service or products.
But some people will walk away from one of these events without a single lead. The same thing can be said for the online meets, it all depends on who turns up.
So don't rule them out, but consider if the time taken to travel to a meetup is worth it, and any cost of travel and/or entry fee is worth it when considering the number of leads you tend to gain from said event.
Apart from leads generated, a business event also brings huge awareness to your brand which can be really fruitful for your business. Considering that many B2B businesses frequently attend these events, there is no reason to completely rule them out.
Implement A Robust Email Sequence
Emailing people with the view of finding potential leads can be challenging but very effective:
You should have a strong heading that has value and grabs the potential lead, but nothing spamm!

The body of your email should be engaging and friendly but to the point. Don't lose anyone with a waffle. 

Make sure you have included your CTA (Call to Action). Otherwise, you significantly reduce the chances of a sale by a considerable percentage. (You can also use a tool like a URL Shortener in order to track how your CTAs perform)
Also, offer your customers an option to subscribe to your newsletter. And if you don't already run a newsletter, consider it. A newsletter allows you to build a relationship with your readers. It is when you have these kinds of relationships you greatly increase your chances of gaining leads. Your reader may hopefully become 'hooked' in enough with what you do to turn into one of your customers.
Think of the newsletter scenario in the following way. Now that you have made contact with your prospects (readers who have been reading your emails), you have the next step to make, which would be to cultivate these relationships so that they evolve into leads. Once they are your leads, you then hope as many as possible will convert into customers and make a sale, or even better become a repeat customer. Newsletters are arguably one of the best ways to create consistent communication with prospects, increasing your chances of harvesting more leads.
One thing to note is you must not 'overdo' you email or newsletter campaigns. Do not bombard your subscribers with too many emails, and avoid any communication that is of low quality, such as material made just to sell your service or product, presented or delivered obnoxiously.
Ultimately, steer clear of Spam! Otherwise, you will quickly lose any potential leads. You might like to read up on the CAN-SPAM Act, which sets out rules you should follow when creating and sending out newsletters.
Contribute Well Written and Helpful Articles to Other Websites (Guest Posting)
This is a nice way to gain some leads while providing quality content to various established websites and reaching new audiences. If you are a good writer (or have someone on your team who is or are willing to pay someone for the specific purpose to write), consider creating content for other blogs and websites. You may gain some new fans when readers find they like your content (potentially earning extra readership thanks to the sites existing user base) who could then become leads when they click your provided link to your website (just about all companies will give you the option to do this). 
And of course, why not provide well written informative content for your brand's blog? People may discover your content through search engines, then discover your products or services. Quality content can result in quality leads.
SEO
Search Engine Optimization can help gain leads through your website if you are implementing a strong SEO program. If your article ranks on Google, the chances of having your website seen and viewed increase massively. SEO is a long term strategy and can take a lot of effort to obtain positive ROI. If you want to learn more, start by reading Moz, Ahrefs and Neil Patel's blog.
Directories
Your product or service could be discovered from a directory resource, so it can be worth listing your website in some. Leads can occur when other businesses seek out your services for their business. Examples of popular directories include GetApp and G2Crowd.
Build Rather Than Buy
You may have come across, or even purchased leads. Many experts recommend against purchasing leads.
Buying a list of leads likely sounds like a sound deal to many, at least on paper. But let's dig a little deeper. If you're buying a list of leads, you get the content without the personalization of having extra details of each lead. This information can help in understanding them better, and you would be missing out on them having had some interaction with your brand and therefore be at least already partly interested in your offerings. 
By the time you have these paid for leads, they may already be outdated! Or, they are frequently spammed.  Instead of risking lead purchase, build your own, this action is almost certainly going to find you leads of a much higher quality.
Use Your Signature
Here is a friendly, subtle method. When you are sending out your emails to various individuals and businesses, make sure they are getting a little something from your signature. After all, it appears below the line of the main email body, so you're not targeting the receiver using bad practices or going off-topic to the main point of your email. And the person you are emailing doesn't have to read it-but more than likely will note your signature. Here are a couple of tips for your signature creation:
State your title and role clearly.

Have a high-quality headshot.

Include a link to your professional profile, or your business service or product-but no more than one link.
You likely deal with a lot of different industries, companies, and departments, emailing them back and forth throughout your day. There is a good chance that some of them could become a lead-or recommend your service to another person or company, so be prepared with a good signature.
Consider Video
Not everyone will want to or have the time and resources to get involved with producing video content. But, especially in the last few years, video-based content has proven itself as a strong prospect for gaining leads.
LinkedIn says that company page videos generate five times more engagement than any other type of content. 88% of marketers report a positive ROI from using videos to attract interest.
If you can make engaging, helpful content, you can soon gain followers of your video content, who may then choose to find out more about your business when the chance arrives in your video to do so. And if you manage to bring in the subscribers to say, your YouTube channel, you have the opportunity for faithful followers consuming all of your latest content (and seeing your relevant business details).
Participate In Forums And Use Comments
A lot of the time, while online, you will get a chance to promote your product/services through your expertise. That could be via a blog platform when commenting on someone's article, for instance. Likewise, the same can be said when replying on a forum (a link can usually be included in your signature). As always, make sure whatever you post is of high quality and relevant to the content you are replying to. As a reminder, don't spam!
Consider Influencers
For some people, this one might seem a bit 'out there,' particularly if it is not your usual 'thing' but hear me out! You are likely already aware of influencers and the impact that they can have on those that follow them. So, you can guess how good it can be for leads if a prominent influencer were to mention your product or service, maybe supplying your link in their YouTube video descriptions, for example.
Or the other hand, you may feel the benefit of an influencer if you directly interacted with them, for example, by appearing in one of their videos.
But don't wait for a valuable influencer to discover you; unfortunately, that may not happen! Instead, reach out to influencers relevant to your niche. Understandably they would likely want to get something out of your collaboration themselves. So perhaps, you could interview them for your website or YouTube channel.
If you are creating well-made content doing the above, you might help convince your existing customers, prospects, and readers of your credibility even further when they see who you are collaborating with. As a result, they may be even more inclined to share what you do with others, inviting in new leads.
Summary
Finding business leads is not always an easy task, but it is a big part of your business's continued success. Therefore it is essential to fully understand what options you have when it comes to lead generation.
Explore the concepts featured in this article and look into other available options, too, trying out prospects which you think may work best for your business. Remember, it is better to spend your time (and sometimes money) on fewer but high quality, good results-driven lead generators, then loads of poor, time-consuming, or expensive options that are delivering very little in the way of good leads. Always keep in mind the 80/20 rule.
It seems that both the more traditional, pre-digital methods and the more modern solutions still work side by side as being worthwhile lead gaining options. We highly recommend you find out what works for you and your brand, and we wish you many happy new leads!
Sell more, understand your customers' journey for free!
Sales and Marketing teams spend millions of dollars to bring visitors to your website. But do you track your customer's journey? Do you know who buys and why?
Around 8% of your website traffic will sign up on your lead forms. What happens to the other 92% of your traffic? Can you identify your visiting accounts? Can you engage and retarget your qualified visitors even if they are not identified?