Role of Chief Revenue Officer (CRO) in 2021 and the Impact on Marketing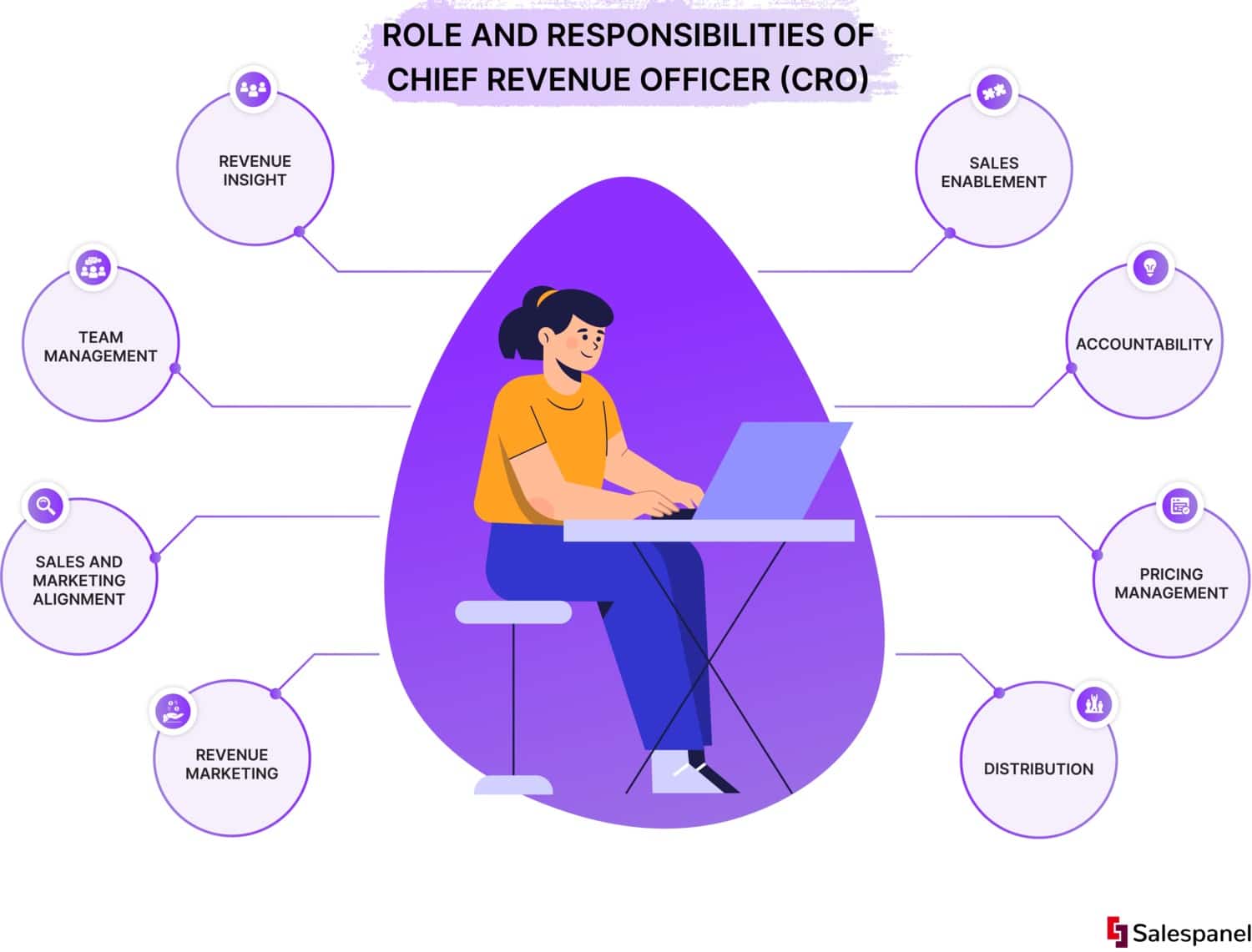 A chief revenue officer is someone who is responsible for the revenue generation of any business. Someone who can identify opportunities that can result in measurable sales and ultimately growth, in the future. Go a decade back, and you will find one or the other responsibility of a present-day Chief Revenue Officer (CRO) as an integral part of any organization- which means that the role was always there but not in the form it needs to be today.
So, what has changed going into 2021?
Digital technology has reduced the gap between sales and marketing.
With sophisticated sales and marketing automation in place, customer acquisition is easier than ever before.
The buying life cycles have become more customer-centric as the collaboration between sales and marketing is real, and both share the responsibility of revenue generation.
Revenue marketing has surfaced due to this massive shift to digitally transformed and customer-focused marketing. This has brought the need of a dedicated CRO and a revenue team.
A Chief Revenue Officer is not only accountable for the revenue generation processes but also responsible for integrating various functions, primarily sales and marketing, and anything that can maximize the returns on marketing investment.
You may see CROs advising on pricing, improving the performance of customer support teams, analyzing operations- all this and more, only to create a holistic approach that has a cumulative effect in terms of returns from marketing investments.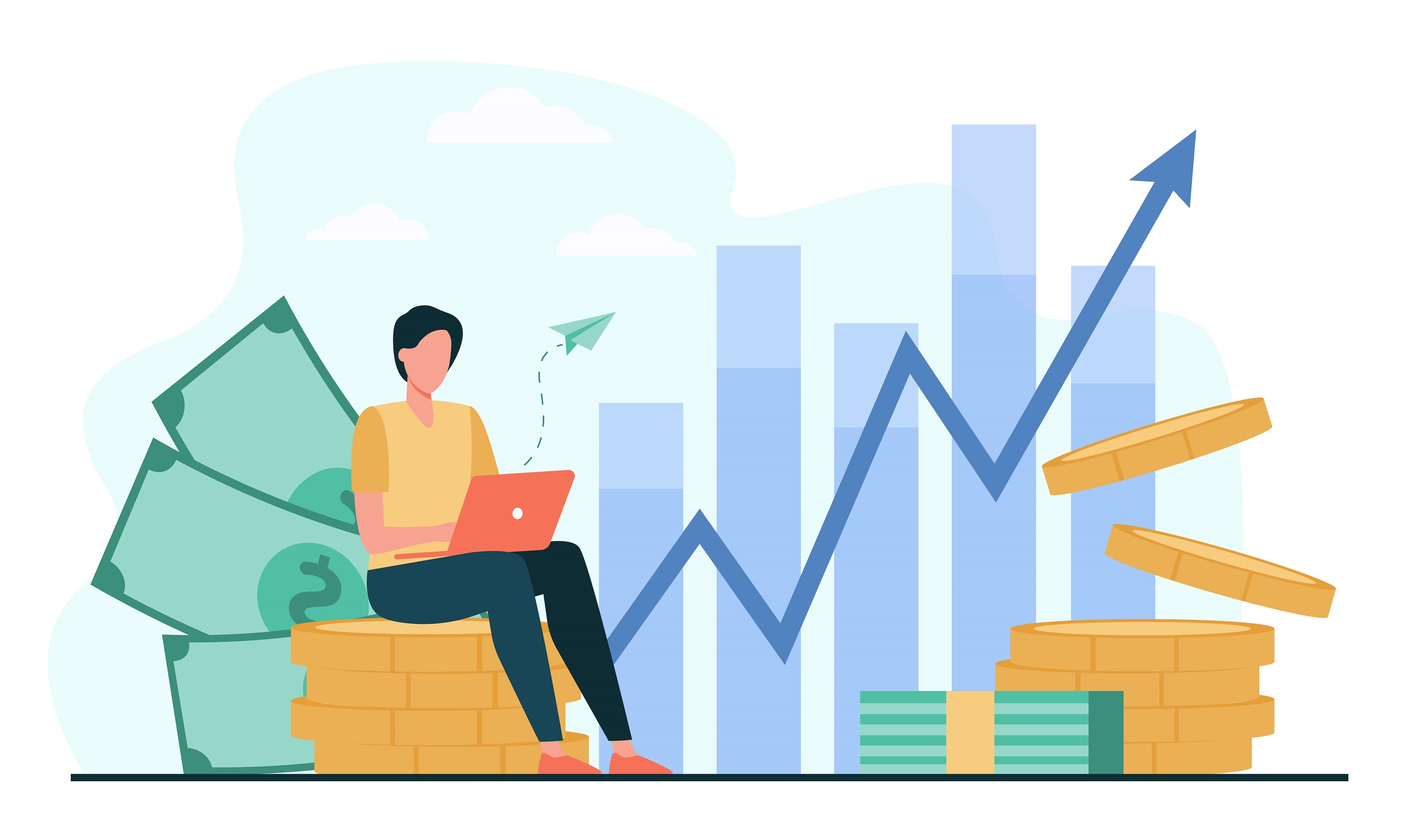 What is Revenue Marketing?
Revenue marketing is the process of combining strategies, processes, and technologies to attain certain foreseeable revenue goals. It aims at getting sales-ready leads and making sales and marketing more productive, based on data analysis and optimizations. Understand revenue marketing better from a broader perspective:
It involves creative, technological, and analytical synergy of various teams.
Focuses on meaningful omnichannel interactions with prospects and customers.
Starts at capturing digital footprints, leading to nurture campaigns via various channels like social media, newsletters, communities, etc.
Buying starts much before the selling process, and sales start when the leads are sales-ready.
Gives a measurable goal linked to revenue and sets a repeatable process to achieve the bigger and long-term goals of a business.
 Revenue marketing with Salespanel
The Rise of Revenue Marketing
For a long time, people rising to senior sales and marketing positions came from sales backgrounds, which clearly shows marketing was not seen as a part of sales (or revenue generation)- in fact, it was seen as the "cost center". Things have clearly changed!
As a process, revenue marketing provides the needed infrastructure to drive sales- but sales no longer mean making cold calls. Instead, it's a well-thought revenue generation plan for all stages of the marketing funnel.
Using CRMs and sales prospecting tools, you can actually measure sales and marketing activities across the revenue cycle and take relevant action to meet a predictable revenue goal. The data collected through these tools play a pivotal role in optimizations and making sales and revenue predictions.
Traditionally, marketing was considered a different activity, and sales alone were held responsible for the revenue generation. This has transformed into an aligned sales and marketing process where sales begin right from the marketing stages. As per Zoominfo, companies that have a well-integrated sales and marketing process see 20% annual growth, and B2B organizations attain 24% faster revenue growth in three years.
B2B buying earlier was divided among sales and marketing in a way that the marketing team would reach out to customers and bring leads for the sales team. It divided the process into two halves for both marketing and sales executives, making marketing unaccountable for the end goal, 'sale'. And, eventually leaving the sales team clueless about the customer engagements and value created for them in the initial stages.
With new technology, both the processes of sales and marketing, have integrated in a way to make businesses discoverable to prospects. Buyers' journey is more content-driven and engaging now, and that's why the buyer is through 90% of the buying process by the time they reach the lower sales-funnel.
A huge shift to revenue marketing is the aftereffect of a predictable and scalable sales process that has become possible due to data-driven structures. According to Mckinsey, B2B teams that have embraced the latest data-driven sales practices reported 3% – 5% extra returns on sales.
Revenue marketing helps marketing connect their efforts directly to the sales conversion using a closed-loop system. It also helps sales stay in the loop about marketing engagement and also push nurturing and engagement based on sales requirements.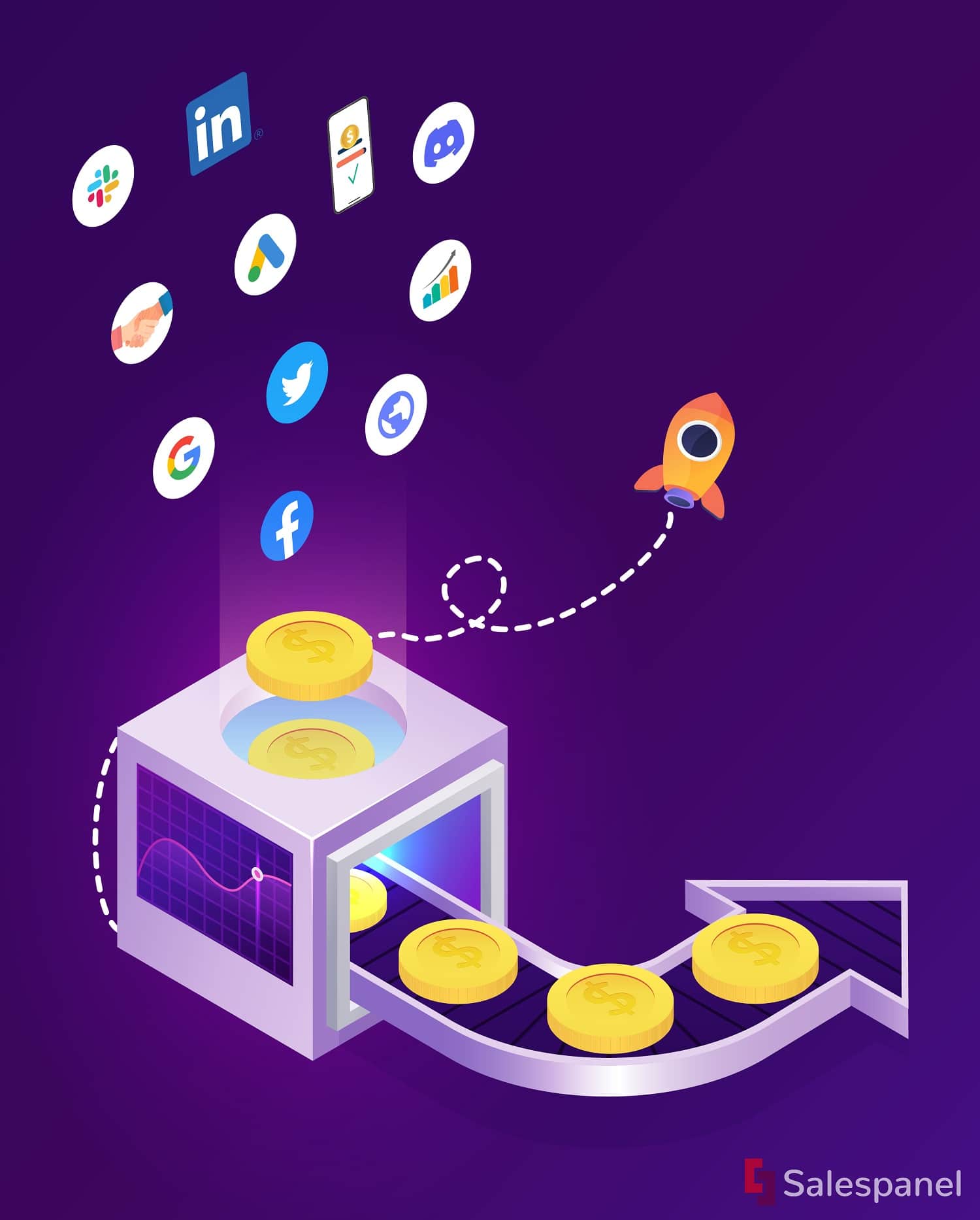 The Revenue Marketing Team and Why it Needs a Chief
From brand awareness to customer retention everything is taken care of by the revenue marketing team. So, the team involves different contributors such as VP Sales, who takes care of strategic decisions and demand generation.
Business analysts, who keep a close watch on numbers. They are the ones who link efficiency metrics to revenue metrics and bring out a clear picture for sales and marketing teams.
Then there are marketing experts who set up campaigns and monitor progress with regard to goals predicted by the CRO.
The revenue team also consists of a technological or product marketer. A product marketer is responsible for the messaging and positioning of the product. A technical marketer will also be using the state of the art technology to increase revenue.
The creative team comprises graphics and copy creators whose competence decides a lot about the effectiveness of any campaign. Marketo has talked about the Revenue Marketing team in detail on their blog.
Basically, a revenue team is in charge of the whole process from attracting leads to nurturing, and sales enablement. So, the role of a Chief revenue officer is decisive in creating optimized processes and successful collaborations. It's their vision that enables smooth transitions and effective management of sales pipeline and marketing resources.
Being a CRO you not only think about alignment between sales and marketing but also build ground for future possibilities. Appropriate sales forecasting, implementing cost reduction tactics, improving customer acquisition, and productivity are a few of the major responsibilities that call for outstanding business acumen and understanding of both sales and marketing nuances. A chief revenue officer is a highly skilled and experienced professional with distinct qualities to own the sales and marketing game of a business.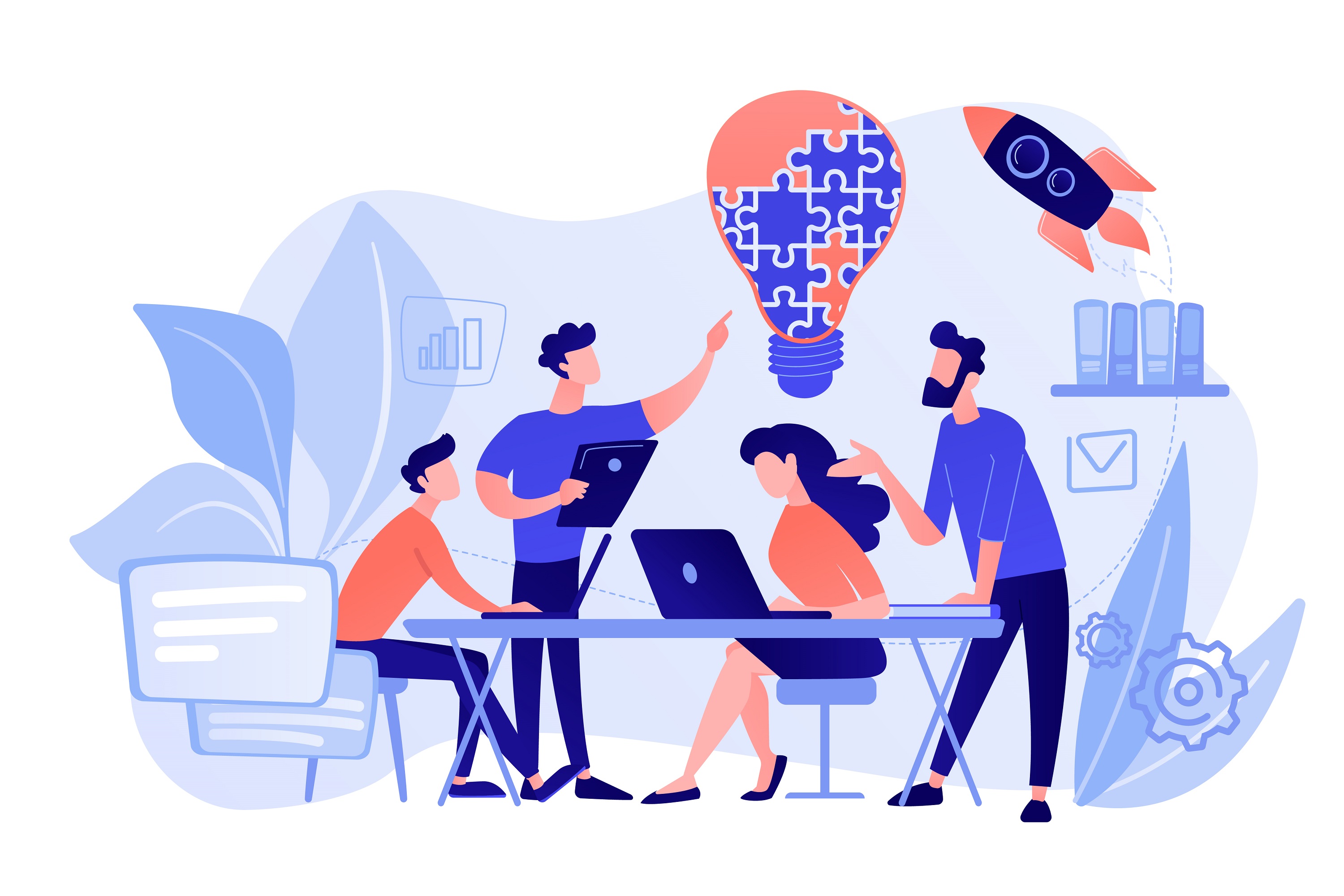 Role and responsibilities of CRO
A Chief Revenue Officer is responsible for the performance of all revenue-generating departments so his/her role entails strategic decisions, partnering with different stakeholders, and working toward long-term goals of a company. To ensure this, you may see her doing a lot of things like:
Managing teams and driving growth across all functions- sales, marketing, customer experience, etc.
Helping teams to maximize innovation and sustain revenue growth.
Identifying opportunities and performing competitive analysis.
Contributing to product enhancement based on customer insights and changing market forces.
Collaborating with all teams- finance, product development, marketing, etc. to define pricing and communication strategies, to meet the revenue goals.
Resolving issues that hinder sales or marketing functions or collaborations.
Reviewing alliances and improving CRM management.
Creating accountability based on metrics and directing returns along the process.
Typically, a CRO reports to the Chief Finance Officer (CFO), who is entitled to manage the company's finance, financial planning, and the risks involved. Rest depends on the size and structure of a company as to who she works with or reports to.
Hiring a Chief Revenue Officer
Hiring for a role that demands strategic thinking and aims at sustained revenue growth, is critical for the obvious reasons. Let's understand that first.
Current day marketing is divided into 3 stages: Planning → Execution → Analysis
Through these stages, a CRO is accountable for:
Identifying opportunities that can convert into sales, and ultimately add to revenue.
Allocating budget, and resources relevant for teams as per the revenue goals.
Operationalizing sales and marketing, to maximize foreseeable returns.
Tracking touchpoints of the buyer journey to understand customer behavior from the first engagement to the deal closure.
Analyzing collected data to evaluate performance from the standpoint of revenue, identifying gaps and building future strategy based on the measurable wins.
Hiring a CRO with a great understanding of inbound marketing and prominent experience across different channels is a must for any business that wants to create value for customers. A chief revenue officer is a problem-solver and leader by nature. She is the one who self-starts and encourages others to work toward the big goal. While you go out to hire one, you cannot compromise on certain personal attributes like:
Integrity & Maturity
Outstanding Communication
Analytical thinking
Leadership abilities
Business judgment & finance
Understanding of multiple teams/functions
Finally, you should know why you are hiring a CRO- yes revenue is the major aspect but the job of CRO is more process-driven as his/her presence can be felt at every stage of revenue generation. A chief revenue office is basically the one who identifies wastage beforehand and turns it into an opportunity to be more productive and enables proper utilization of resources- be it tools, people, or budget. So, the role demands of wearing multiple hats- someone who is capable of that is the best hire for the chief revenue officer's role.
Sales and marketing people have the same goal, i.e., selling. It used to be different some time ago but now marketers talk about sales- and the sales team facilitates a better understanding of customers. But to align both, you require an expert who has a deep understanding of all sales and marketing channels. It's the CRO who is ultimately responsible for giving a unified view to teams working in different departments.
The role of a CRO has become more relevant going into 2021 when companies are emerging from the forced situations that led to cost-cutting and changed work environments. COVID-19 has changed the B2B reality as companies have reformulated their sales model and embraced the digital transformation to reach and serve customers. 70% of B2B frontrunners say that they are ready to spend more than $500,000 on fully self-serve and remote sales models (Mckinsey).
Most of the B2B companies have shifted the focus from traditional to digital, owing to the predictability and scalability of a digitally automated sales process. Considering the growth in digital adoption, we may see more of such businesses leaning on digitized models to expand revenue channels. As digital adoption grows more, the predictable sales model also comes into the picture automatically. The role of a CRO is imperative to this new revenue generation system.
Sell more, understand your customers' journey for free!
Sales and Marketing teams spend millions of dollars to bring visitors to your website. But do you track your customer's journey? Do you know who buys and why?
Around 8% of your website traffic will sign up on your lead forms. What happens to the other 92% of your traffic? Can you identify your visiting accounts? Can you engage and retarget your qualified visitors even if they are not identified?