12 Crucial Digital Marketing Statistics for 2022
Digital marketing is tricky.
The campaigns are dynamic, and the trends are always changing. That's why most business owners struggle to keep up with the trends and statistics, often not knowing what's relevant and what's irrelevant.
Sound like you? Well, you're in the right place.
This article doesn't list a million digital marketing statistics.
Instead, we'll show you essential statistics and how they relate to your business. Statistics that will open your eyes to new realities, help you prioritize channels, and ultimately increase revenue for your business.
Before they become customers, your prospects go through a marketing funnel, typically described as the 'buyer's journey.' The funnel stages are – awareness, consideration, and decision.
Awareness is when a buyer recognizes that they have a pain point. Consideration is when a buyer starts searching for a solution amongst many potential sellers. The decision stage is when a buyer commits to one particular solution.
Apart from channel data, digital marketing statistics sometimes warrant that you make changes in your buyer's journey or emphasize some elements that will help prospects on their journey.
From the top of the marketing funnel to the bottom, here are 12 impressive digital marketing statistics.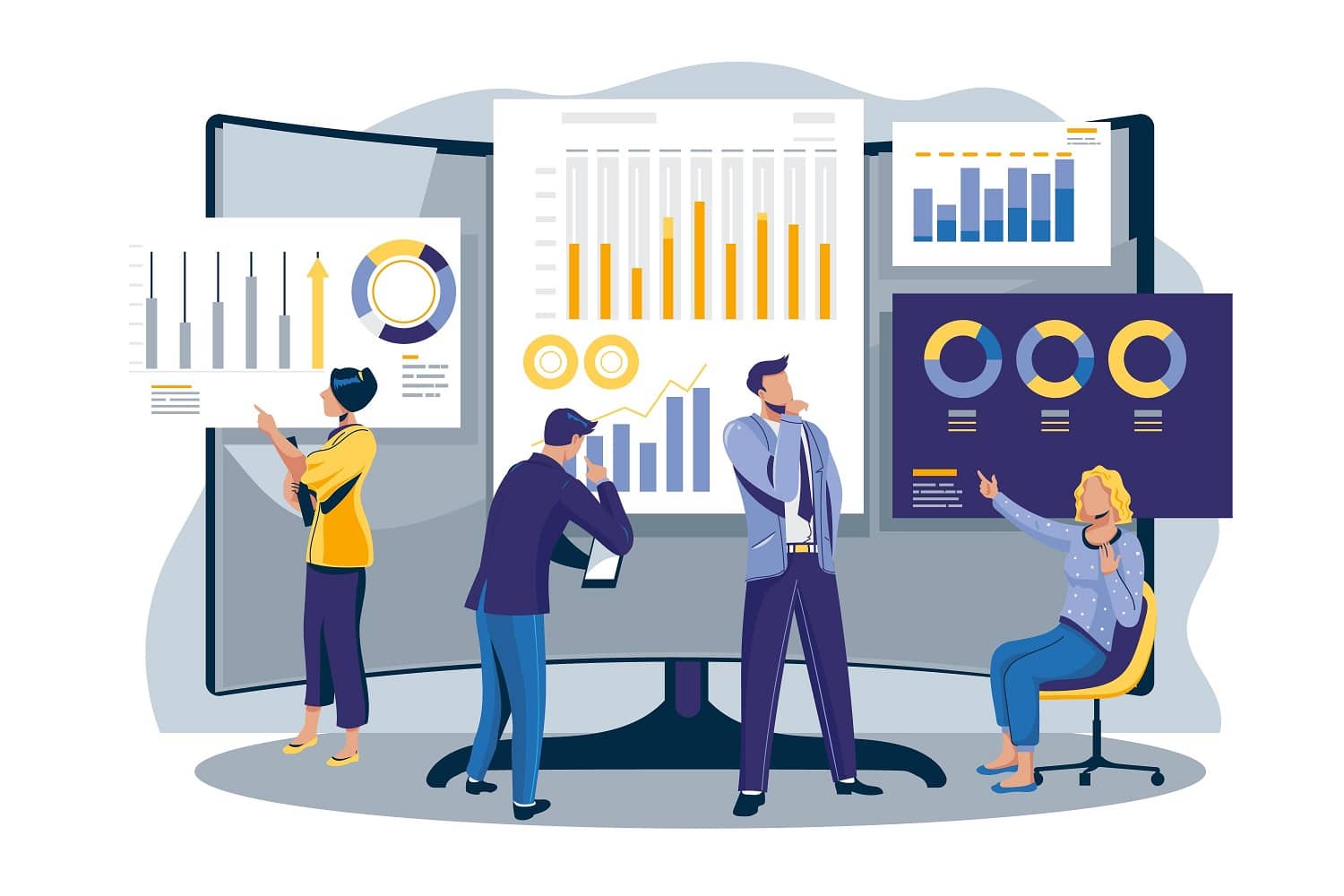 At the awareness stage of your sales funnel, you need to create a solid first impression and establish yourself as an authority in your industry. Social media has proven itself to be a powerful channel to create awareness.
By posting meaningful content relevant to your customers, you grab the attention of a broad audience without a large marketing budget.
Here are some impressive social media stats:
Yes. In a few years, more than half of the world's population will be using social media. At the moment, over a billion people already use social media for more than 2 hours on a daily basis. There's no better place to reach your ideal customer than where they share thoughts, opinions, and gossip about events, news, and global discussions.
Facebook alone has more than 1.9 billion daily active users, and over 200 million of these users are small businesses. On the other hand, Instagram boasts of having 1 billion monthly active users; 63% of those users check the app at least once per day, and 42% open the app multiple times within the same day.
Talking about B2B, over 90 million small businesses use Facebook. 65% of B2B marketers use Facebook, and business decision-makers spend 74% more time on Facebook. Source
After a major study of its audience, Twitter found that communities on the platform are open to engaging with brands if done the right way. Communities want help; therefore, the most significant opportunity for brands to connect with audiences on Twitter is by providing help and support to communities.
This study clearly shows that a great way to increase awareness of your brand is by getting involved with Twitter communities. For instance, communities on Twitter want funding for grassroots activities, support to amplify awareness of critical problems, and help to legitimize their passions and pursuits.
LinkedIn is the social media platform where business leaders interact; therefore, when you drive leads on LinkedIn, you engage with decision-makers who are in the best position to initiate business partnerships. LinkedIn even provides various tools that help businesses maximize the platform.
With LinkedIn's reach, you can define clear marketing objectives, build a compelling organic presence, and precisely target your ideal customer. The platform also provides deep insights that help you to analyze and optimize your marketing campaigns. While LinkedIn is more expensive compared to Facebook or Twitter, their precise business targeting data makes it easier to reach the right audience, especially for B2B businesses. Over 94% of LinkedIn users
Trivia: While you generate leads on various social media platforms, it makes sense to track all your social channels and attribute campaigns and channels with revenue. To start tracking your leads and understand the source of revenue, check out Salespanel. That way, you'll know which channels to prioritize.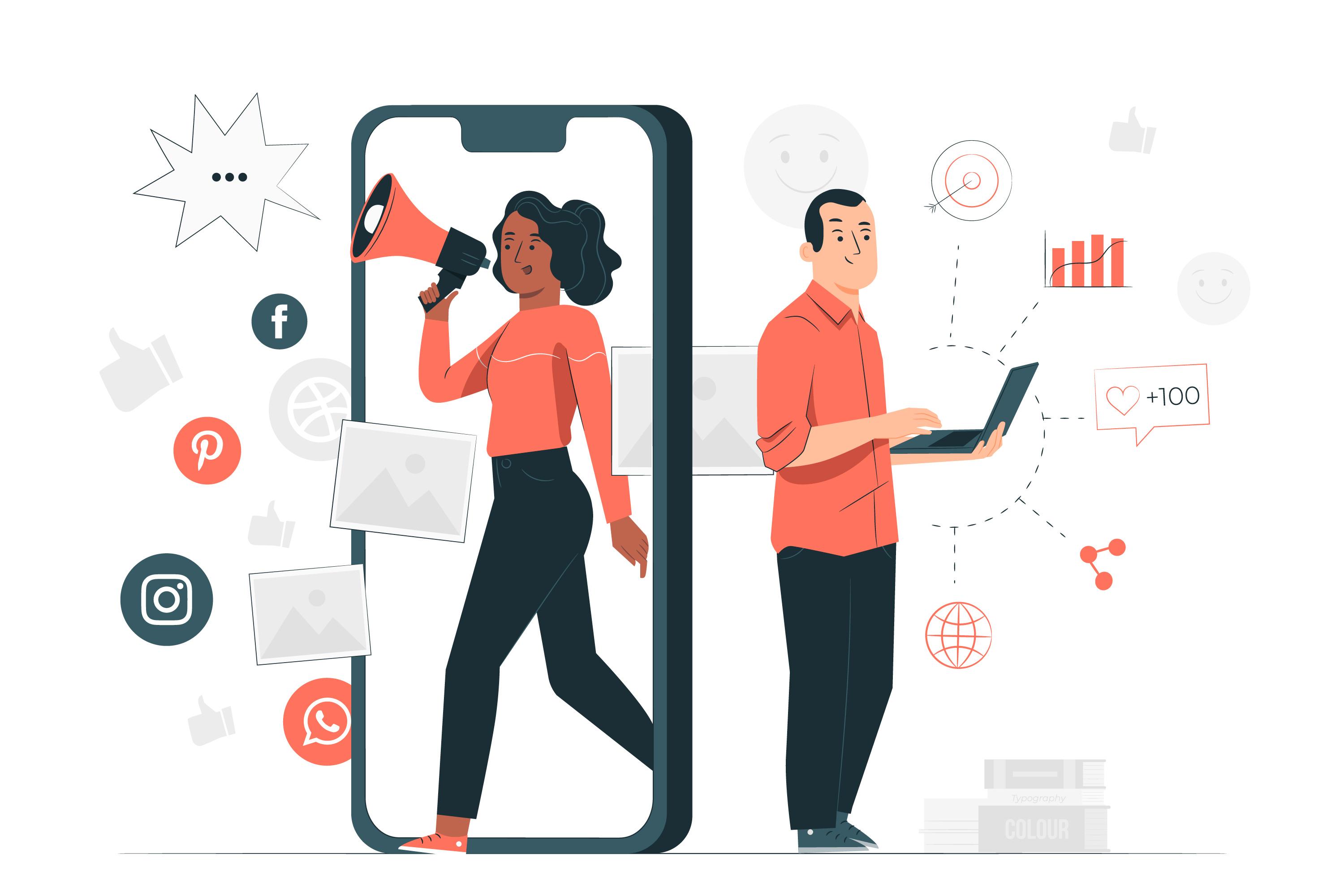 Content Marketing
The main motives behind content marketing are using storytelling to educate your audience about your brand purpose and identity and generating top-of-the-funnel leads.
But, some things have changed. Do you know where content marketing is moving or why? Here are some content marketing statistics based on concrete evidence.
When weighed against each other, content marketing outperforms traditional advertising. Don't get us wrong, traditional advertising can still get you leads and customers, but it still costs you more than content marketing as you go against bigger competitors.
Content marketing helps you achieve brand visibility, generate leads, and nurture them simultaneously. That's why the content marketing budget in many companies continues to increase year over year. It makes sense to diversify your marketing efforts; therefore, don't completely abandon traditional marketing. However, prioritize creating high-quality content because that's how you'll secure a thriving customer base in the long run.
The B2B marketing teams with the highest success rates spend 40% of the marketing budget on content marketing.
Social media platforms offer the most cost-effective way to distribute your high-quality content. It only costs time to push content with social media, and the results are exceptional. Your company can shine if you share content that meaningfully solves the customer's problem.
Do you want to get the most out of your content distribution on social media? Provide your audience with valuable and share-worthy content while building followers on social channels.
Beyond creating awesome blog content, another excellent way to meaningfully engage your audience and convert leads into paying customers is to publish case studies. If you have case studies of businesses in varying industries, you'll always have leads coming to you.
A case study helps your client create a mental picture of the steps they'll take to see great results from your product or services. It details the processes, challenges, and results obtained from implementing your offer for other businesses.
Search Engine Optimization
SEO is essential for every business that operates online, and organic search is perhaps the most valuable marketing channel on the internet. Whenever prospects type queries relevant to your business, you want your results to be just around the corner.
If your content isn't visible in result pages for keywords you want to be found for, one of your competitors may be visible for those keywords. A click from Google Search might be the difference between a sale and no sales made. Check out these statistics about search engine optimization.
Before prospects commit to a business online, they surf the internet, asking random questions surrounding the product or service of their interest. You can learn more about the search terms used in finding your business and optimize your content to help searchers find what they are looking for on their buying journey.
A look at search queries shows the user's intent at every stage of the sales funnel. While optimizing your site for conversions, keep in mind that you always need fresh and relevant content. Remember that with SEO and digital marketing generally, your visitor's needs come first.
Google processes over 3.5 billion searches per day.
In 1998, Google was processing 10,000 searches per day, but by 2006, Google was processing the same amount of queries every second. This information reveals people are actively searching online, and the numbers are increasing every day.
Using content to educate and inform your ideal customers is at the forefront of Google's most recent algorithm update. Your content must match the searcher's intent and adequately address their needs. Use natural language to communicate with your prospect; the kind of language they would use on a typical day.
When you consider how to grow your sales through search, there are two options: SEO and PPC. While Google will probably hate this (wink wink), according to this data survey, SEO is the most effective way to increase sales through search. Why is that?
Some of them say it's because SEO is where they've seen the most significant results.
SEO is for long-term results and is a more profitable tactic. Once the articles your curate are on the search engine results page, they tend to stick there as long as you continue working on them. Whereas with PPC, you have to pay to be displayed, and when you stop paying, you disappear. You also would need to pay big bucks if you face fierce competition.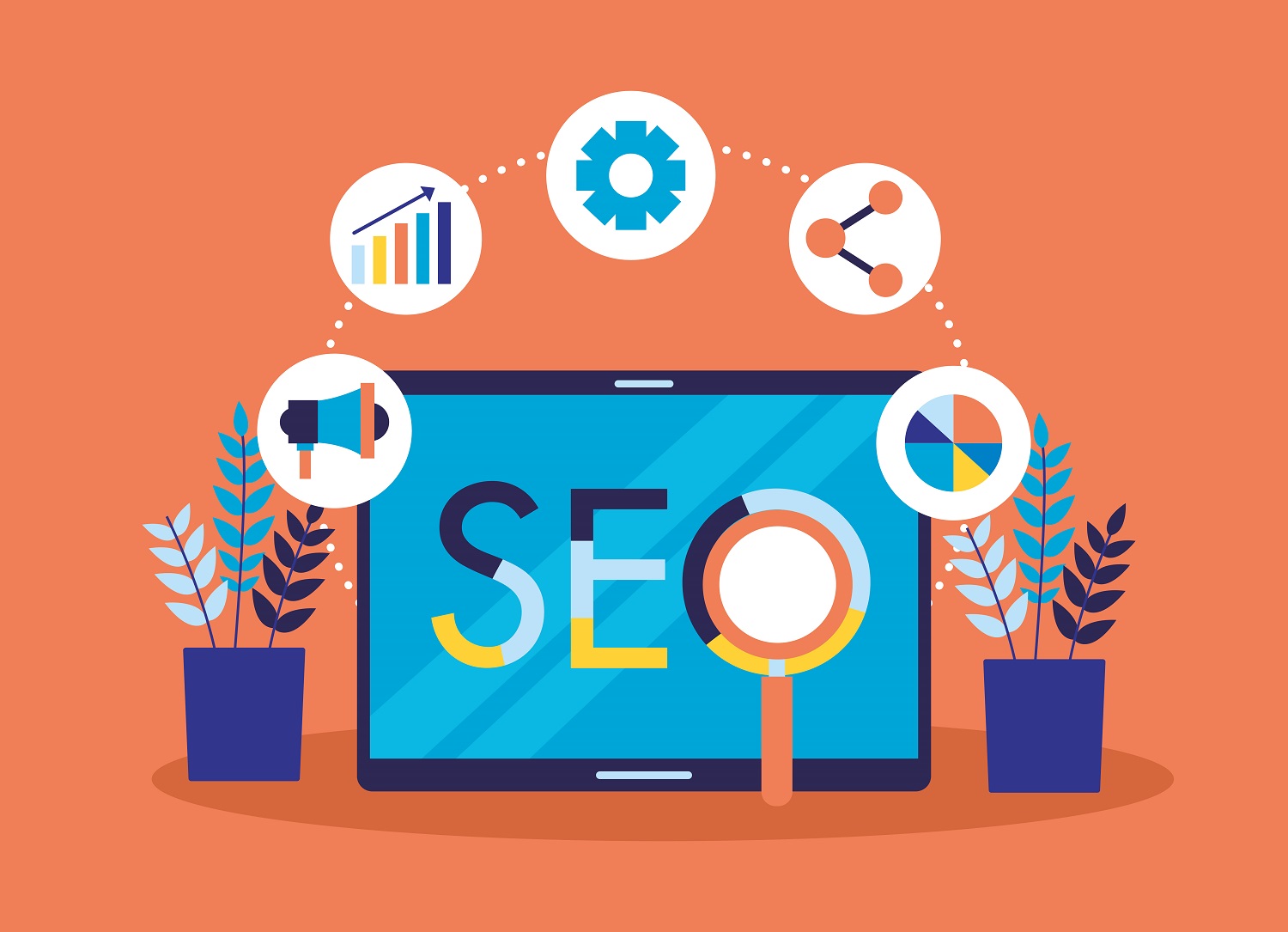 Email Marketing
Are you wondering if email marketing is still a valuable marketing strategy? Well, here's your answer: email drives an ROI of $36 for every dollar spent.
If you are still in doubt, keep reading these email marketing statistics that illustrate how powerful email marketing can be.
According to this 2019 Adobe usage study, Americans spend an average of 143 minutes each weekday checking their emails. Marketers love emails because they are easy to test, and there's complete control of the content. Plus, email marketing is affordable and scalable and achieves high ROI.
Another reason email is vital is personalization. Emails are ridiculously easy to personalize. Evidence from a study suggests that personalized emails increase conversions. 60% of marketers say creating personalized email sequences is a top priority. Consider that Birthday emails generate 3.42 times more revenue per message than a standard promotional email.
Modern consumers are regularly bombarded with promotional messages. Marketers know this and usually strive to find ways to cut through the noise and reach the customer. One of such ways is segmentation; this involves grouping leads and customers based on demographic information, purchase history, and browsing activity.
Information from segmented audiences helps marketers create tailored messages for specific groups. As these groups grow more prominent, marketers create even smaller segments. The bottom line is that the marketing message needs to be attuned to the customer's interest for increased ROI.
For Millennials and Generation Z, social media is less for brands and more for engaging family and friends. When asked which channel they prefer to communicate with brands, they chose email. This finding has a lot to do with personalization which is a critical aspect of communication.
They check emails on mobile devices, often use Gmail, and are more likely to use the promotion tab on Gmail. 53% of all consumers, including millennials and Gen Z, check the promotion tab at least once a day.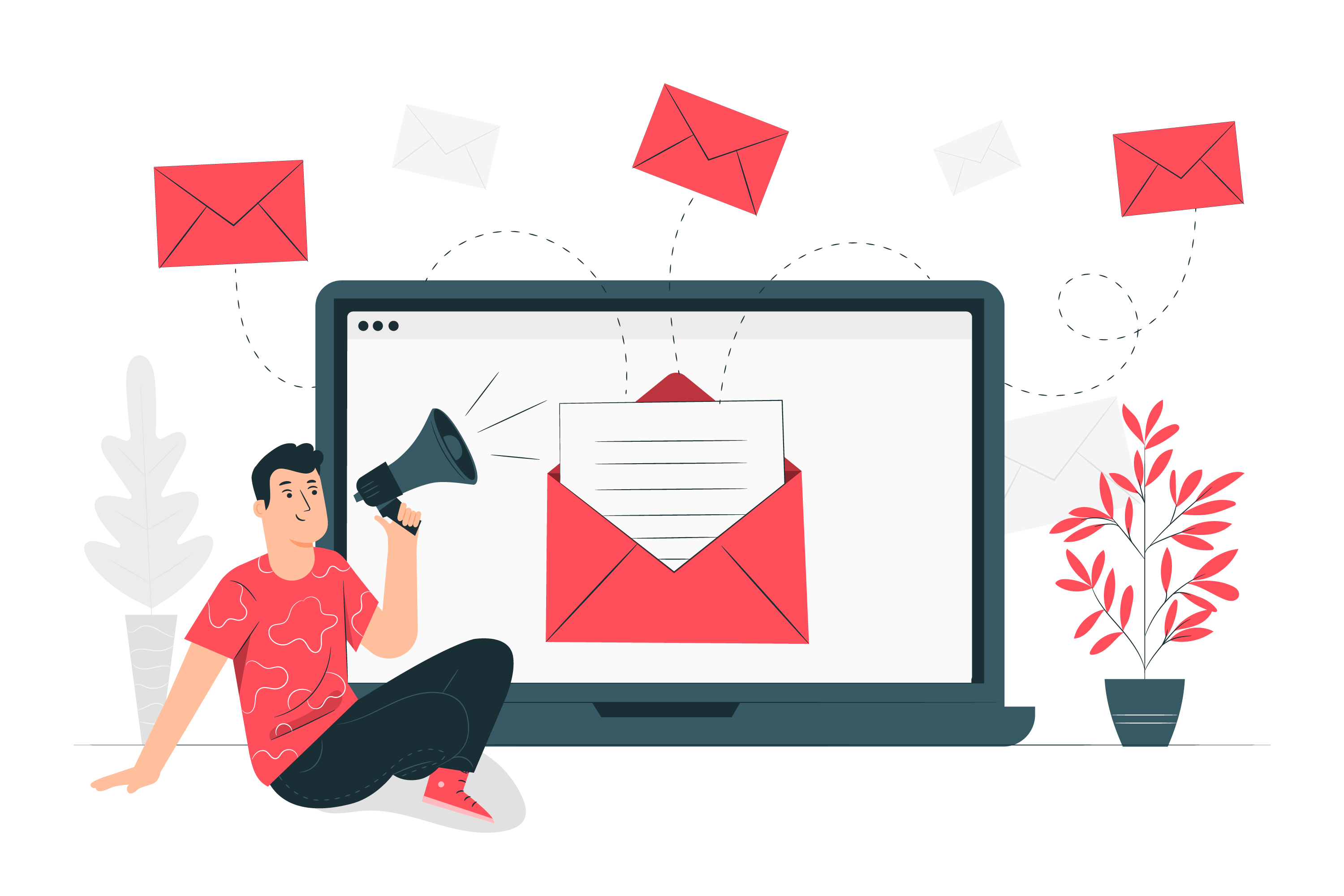 Final Note
These are some of the digital marketing statistics that you need to keep in mind going into 2022. We will update this article as we come across more important statistics throughout the next year.
Sell more, understand your customers' journey for free!
Sales and Marketing teams spend millions of dollars to bring visitors to your website. But do you track your customer's journey? Do you know who buys and why?
Around 8% of your website traffic will sign up on your lead forms. What happens to the other 92% of your traffic? Can you identify your visiting accounts? Can you engage and retarget your qualified visitors even if they are not identified?