Top 6 Do's And Don'ts Of Web Design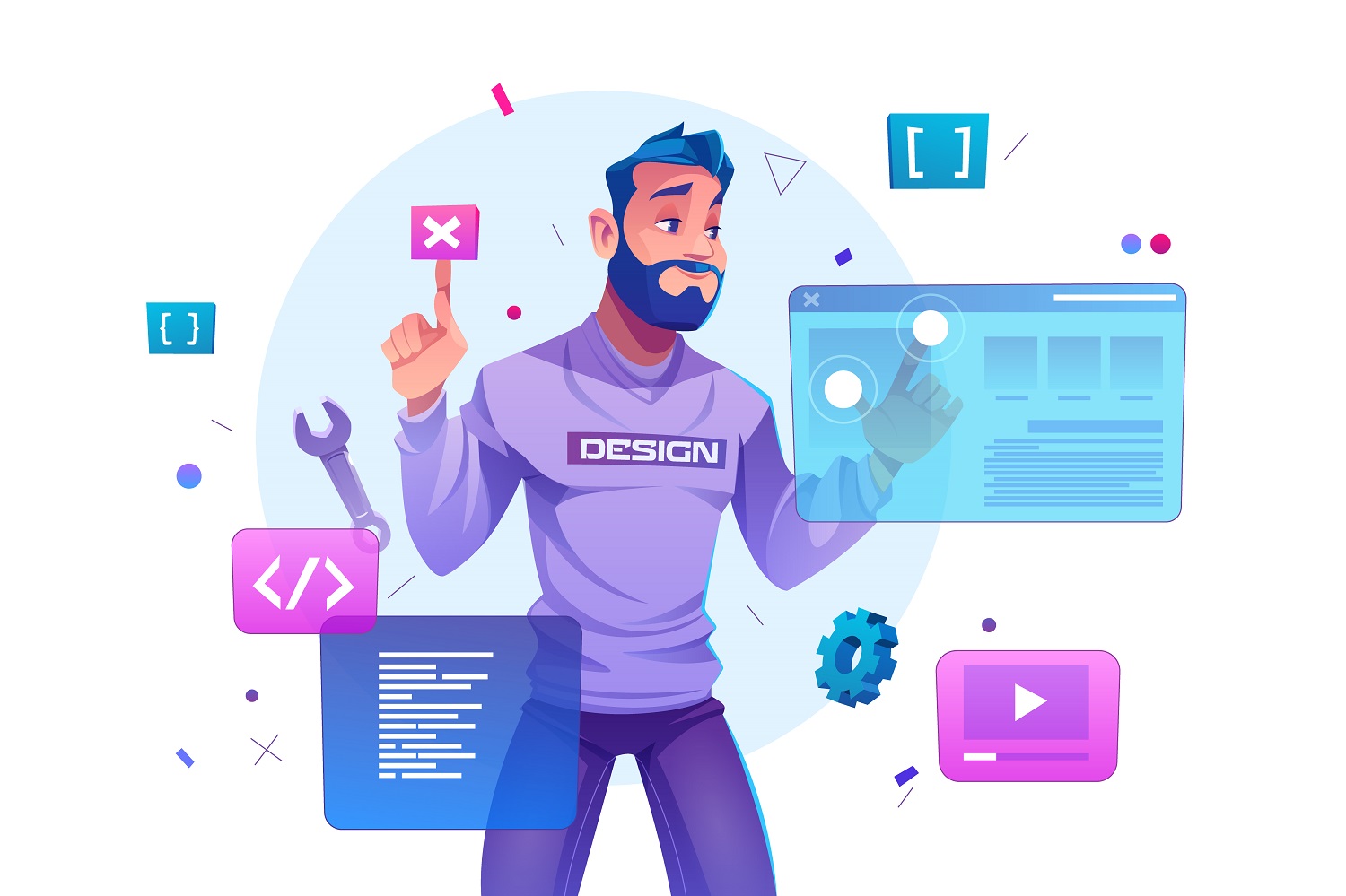 Just like art, people naturally react to design, whether consciously or unconsciously. In addition, people are drawn to aesthetically pleasing visuals. For this reason, a good web design is important for all types of businesses.
When it comes to website design, studies have repeatedly proven that consumers assess your company based on graphics and usually abandon your site if it is badly designed. There might be a lot to think of when you come across a site with an outdated design. You may question their credibility, goods or services, or even check at a competitor's site for a better result. First impressions are very influential and the design of your website may either give off a great impression or turn people away.
Web design is a very complex subject. If you know how to design a website, you know that making them functional and interesting is your primary focus. Even with the latest web design software in hand, designing websites may be a huge project for someone who has only begun. To simplify the process, here's a list of do's and don'ts to keep in mind while creating your next website.
1. Do Maintain A Consistent User Interface
Users are visiting your site through various devices, such as desktop or laptop computers, tablets, phones, music players, and even smartwatches. Always remember that responsiveness is the key.
An important element of User Experience (UX) design is making sure no matter how a visitor views your site, they get a consistent experience despite the type of device they are using. Therefore, you must make the design functional.
If your website is not properly structured, attempting to make other elements consistent will result in a poor design. Moreover, a poor design will make items appear out of place in different screen sizes. Thus, it gives the users the need to exit the website and browse other competitors' sites.
A site's navigation is one of the most major elements of a website and how it is designed is very important. Navigation is the heart of usability. No matter how aesthetically pleasing your site is, if visitors can't find their way around it then it's no good. For this reason, your website's navigation should be simple. This may be achieved by designing your navigation in a manner that takes users where they need to go with the fewest number of clicks. This will make it easier to find and identify where they want to go.
3. Do Make Your Pages Easy To Browse
When visitors come to your site, they are more inclined to scan through the pages than read everything. So, if a visitor wants to explore content, they will browse until they find what they are looking for. As a designer, you can assist them by creating an efficient visual hierarchy. This refers to the items that were ordered or displayed in a way that conveys importance.
To do this, avoid long paragraphs of text. Breaking down walls of text with headings or bullets helps to break down information into groups. Thus, making it even simpler to absorb visually. Second, improve the visual weight of key elements. Do this by making key elements, such as call-to-action buttons or login forms. These elements should be the focal points of your website so that visitors notice them immediately away.
4. Don't Make Visitors Wait For A Page To Load
Loading time is very important for the overall user experience. With more people accessing websites through mobile devices, faster loading rates are a must. Users may feel upset and exit the website if a web page takes too long to load. To fix this issue, try to avoid having blank pages during loading. Instead, try featuring a portion of the content along with visual feedback that indicates the page is loading. You could also customize the visual feedback while it's loading with text or the brand's logo.
5. Don't Use Too Many Colors And Fonts
In web design, it's best to avoid employing too many colors. Applying color to a design is all about balance. Thus, too many colors make it more difficult to attain balance and it is best to avoid combining too many colors. Also, utilizing many colors in design is similar to attempting to express several emotions and thoughts at the same time. Thus, this can be overwhelming to the visitors.
The same goes for fonts as well. It's a common practice to employ no more than three kinds of fonts in three sizes. Unless you want to emphasize key regions, it's always best to restrict the color scheme and font to a few variations and keep it consistent across the whole site.
6. Don't Compromise Functionality For Style
Regardless of how attractive a site's design is, it should never interfere with functionality. One example of compromising functionality for style is using light grey text on light backgrounds which makes it difficult to read the content. Thus, it often results in a poor user interface. In addition, it is also best to prevent crowded backdrops behind content or poor color scheme. This may have an impact on the readability function of the content.
Final Thoughts
Website design is among the most effective tools for businesses in making first impressions. However, to achieve an excellent first impression, an impressive site design is necessary. While there is much more to a good website than just the design, visitors would want and expect an engaging visual presentation.
Visitors expect a good user experience when it comes to websites. If your site doesn't meet their expectations, they'll switch to another site that is just one click away. For this reason, it's important to ponder every design decision. You also must be aware of what's best for the visitor and strive to make the whole user experience as good as possible. Refer to this article the next time you take your next web design project.
Sell more, understand your customers' journey for free!
Sales and Marketing teams spend millions of dollars to bring visitors to your website. But do you track your customer's journey? Do you know who buys and why?
Around 8% of your website traffic will sign up on your lead forms. What happens to the other 92% of your traffic? Can you identify your visiting accounts? Can you engage and retarget your qualified visitors even if they are not identified?