20 Inbound Marketing Tools to Generate More Leads
There are two ways to market a brand or a product – one where you ring up people and tell them about it, and one where you put the information out and spread the word out for the right people to see.
The latter is inbound marketing.
Simply put, inbound marketing is the process of inviting or attracting potential customers to find your company and ultimately purchase your product. It is a method designed to draw visitors inwards to your website and your other digital channels, rather than pushing your products or services onto people to convert them into paying customers.
In terms of digital marketing, it involves creating different types of captivating content and making use of a combination of marketing channels to put the content out. It also uses search Engine Optimization (SEO) techniques, advertising, and social engagement in creative ways to attract potential customers and get them to take favorable action.
What makes inbound marketing so effective is because, if used in the right ways, it acts as a "magnet" that automatically invites the right audiences. Rather than pushing out content and products to people who haven't heard of your company or may not be interested in your company in hopes of convincing them, inbound marketing is targeted towards people who already need what you sell. This gives you a headstart, and as a bonus, you also get to be non-intrusive.
At the heart of winning inbound marketing strategies are high-quality content and powerful copywriting because it is only with powerful words that we get to influence the minds of unknown prospects.
Here's how it is different from outbound marketing.
Difference Between Inbound Marketing and Outbound Marketing
Going into detail about the two strategies, the main difference between inbound and outbound marketing is that inbound marketing is designed to attract customers inwards. In contrast, outbound marketing is a technique where you need to reach out to customers outwards personally to pitch your product.
Content is the backbone of inbound marketing. It uses different types of high-quality content, including blogs, white papers, case studies, videos, landing pages, etc., to discuss relevance to the audience. In that sense, inbound marketing is more tailored to audiences' tastes, as it depends on their reaction to the content. For the same reason, it is more fluid in nature and not rigid, unlike outbound marketing, where communication is mainly a one-way street.
Because inbound marketing depends so much on compelling content, it is also called content marketing, and it uses content that explicitly addresses customer issues. On the other hand, Outbound marketing uses content that talks about a particular product or service. That way, inbound marketing is a warmer approach to selling, where a connection is first established with the audience. It focuses more on the customers and their needs rather than the product, as opposed to outbound.
TL;DR inbound marketing is more suitable and powerful for the internet era. Not to say that outbound is not effective at all, but it should ideally be a combination of both kinds, with more weightage on inbound, as it produces better outcomes. Statistics suggest that inbound is as much as 62% less expensive than outbound, and it delivers better ROI as well.
With that said, here are 20 excellent inbound marketing tools to use in 2021.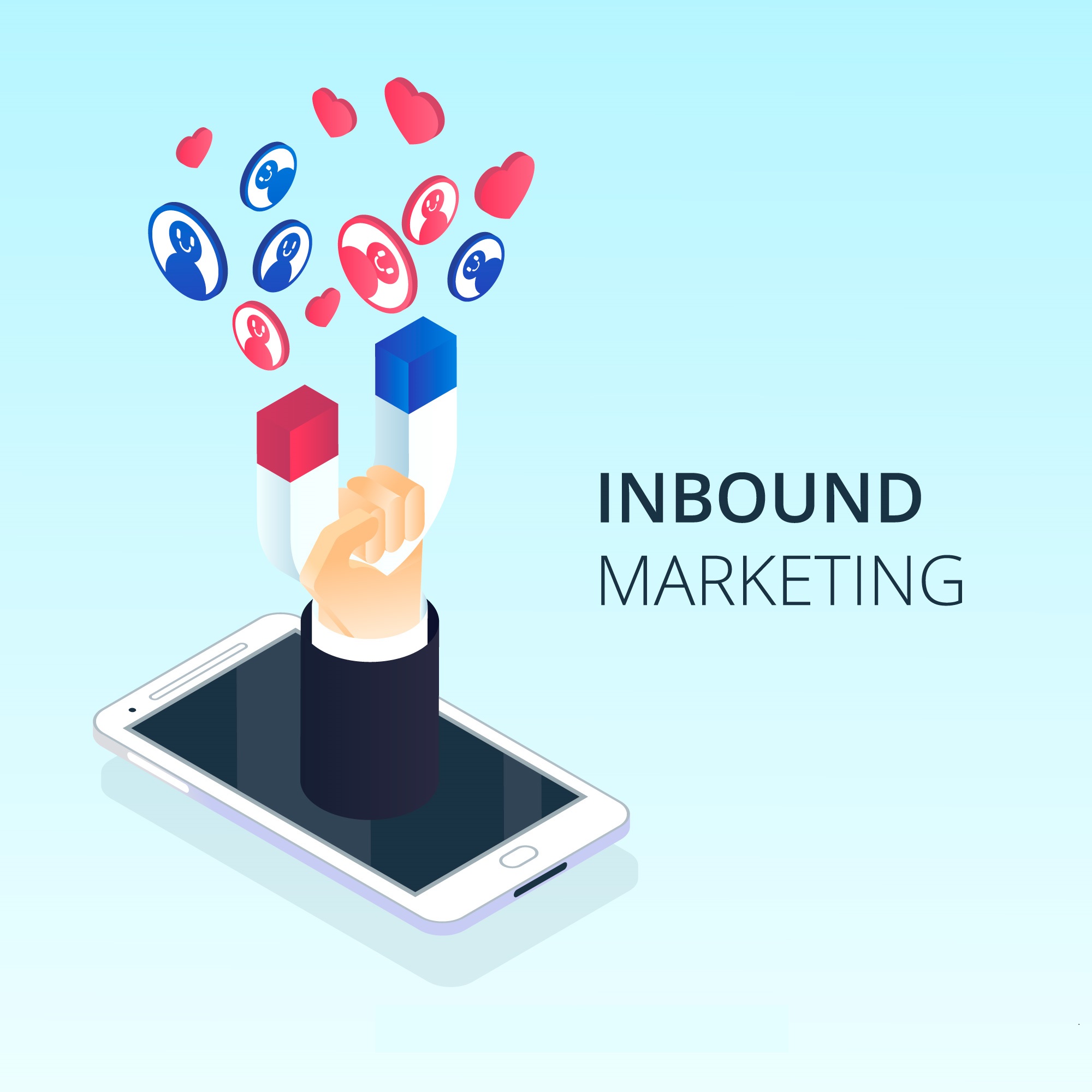 20 Inbound Marketing Tools for 2021
Hubspot is a name that is almost synonymous with inbound marketing, as it is a brand that practically popularised the concept itself. They offer a top-notch all-encompassing marketing solution comprising separate hubs of email marketing tools, social media marketing, CRM, etc. It not only offers features to create and share content across multiple platforms, including social media and email, but also provides the necessary insights to gauge performance.
In addition, it comes with tools to facilitate hassle-free social engagement and social listening, subscriber management, lead management, and contact management for effective handling of prospects. It makes the job of the marketing team a lot easier with workflow automation tools as well. Suffice it to say, it pretty much has it all. We recommend you to find out if they have what you need in a pricing plan that makes sense to you.
Salespanel is a B2B website tracking and inbound marketing software that helps you get the best out of your inbound campaigns. You run inbound campaigns on your website. Visitors pour in. There are several things you can do to convert your visitors to customers.
Salespanel identifies companies who visit your website but leave without sign-up. You can then find qualified accounts from these opportunities and target them with highly targeted content.
For visitors that do sign-up, Salespanel captures the sign-up, obtains their data, and tracks how they engage with your website. This helps you qualify your leads, nurture them based on their customer profile and run marketing automation campaigns.
And, that's not all…
Ahrefs is a powerful SEO tool that is probably one of the most user-friendly SEO tools around. It will help you rank higher and boost your website traffic with the help of insightful knowledge on keywords and competing websites.
Being also the world's largest index of live backlinks, offering the second most active web crawler after Google and a database of more than 25.06 trillion known links, it allows for detailed competitive analysis where you can see everything, including who is linking back to your competitors, which are their most visited pages, what position their content ranks in, etc.
Observing this kind of information regularly can allow you to carefully study the nuances of SEO and rank your website to the top of the search engine rankings.
Google Analytics is a free powerful website analytics tool provided by Google as part of its comprehensive marketing platform. It gives you a ton of insightful information related to how users find and use your website, such as where your visitors are from, what pages they visited, what pages they spent the most time on, what page they left, etc. It also lets you see which source they used to get to your website, that is, whether it is by clicking a link on your social media, whether it is by clicking on an ad you posted, etc.
With this information, you can make data-driven decisions on which channels to use more for marketing, which pages you need to work on, etc. What's even more remarkable about Google Analytics is that it integrates with other tools, like your Google Ads account. You can also effectively analyze how your ads are performing in terms of driving traffic.
Google Analytics is the go-to analytics tool for all companies that analyze websites and campaign data. Over 30 million websites in the world use Google Analytics. It is used by both B2B and B2C companies. And, there is no reason not to. The data provided by Google is unmatched, and on a statistical level, it can show you what you need to know.
However, for B2B analytics, you might need something to accompany Google Analytics for data on individual visitors and leads.
Buffer is a popular and widely used content management platform that helps you create, post, plan, schedule, and analyze content across multiple channels. Most known for its super easy and straightforward user interface, Buffer comes with various features to make the basic jobs of cross-posting and sharing content more manageable.
Rather than signing into several accounts and managing the content individually, it lets you access all your socials in a single place. It allows you quickly see which of your posts are performing well, which hashtags are attracting the most traction, which links are being clicked on etc. Besides, it offers social listening tools to check out competitor activity as well.
Jotform is an online form builder that offers one of the easiest ways to create professional forms without any kind of knowledge in graphic design. Marketers often use it as a lead capturing tool, either embedded into websites or shared using different channels like social media and email. It features a simple and easy-to-use drag and drop creator. You can quickly create forms for surveys, order forms, feedback, customer support, and just about anything else by placing simple design elements and using the embed links to incorporate them into your channels. It allows you to capture customer information, customer feedback, etc., allowing you to use it to your advantage and improve.
Statistics have proven multiple times that having dedicated landing pages for your winning marketing campaigns boosts click-through rates as well as conversion rates. Attractive landing pages are bound to get people to sign up for your programs or workshops or get them to perform any other call to action. It is where you get leads which turn to MQLS and SQLs and ultimately paying loyal customers.
Unbounce allows you to create beautiful and easy-to-navigate landing pages that you can use for your well-designed marketing campaigns. It comes with all the necessary features to build, optimize and even track your landing pages, including proven effective templates to make your work easier. It lets you design beautiful and functional landing pages with absolutely no coding knowledge in scalable ways.
Drift offers one of the most comprehensive and leading-edge live chat functions to incorporate into your website. With the help of advanced technologies like chatbots and other AI-based tools, it helps offer exceptional and natural chat experiences to customers. It allows you to route chats, set away messages, and keep conversations active long after your visitor has left your website.
Drift helps you engage your inbound visitors and convert them into leads and customers.
MailChimp is perhaps the most used email marketing solution incorporated by a number of companies across the world. It integrates well with services like SalesForce, Google, Facebook, Twitter, Shopify, and of course, our very own Salespanel, syncs data across applications and provides seamless email marketing automation. From drip campaign building to newsletter building, subscriber management, and analytics, it offers everything you need to excel in email marketing, including detailed tutorials in its knowledge base.
SEMRush is yet another all-encompassing marketing tool that helps you improve your online visibility, improve reach and, in turn, improve traffic by providing insightful SEO analytics. With solutions for keyword research and planning, domain analytics, and website backlinking, you will be able to optimise your website for better visibility. It also offers dedicated features to run full-blown SEO campaigns, including Pay Per Click (PPC), social media, and content marketing. In addition, it offers various toolkits with which to optimize your campaigns further as well.
Like Ahrefs, SEMrush is another excellent SEO tool. You might need to use multiple SEO tools to get the best results.
Moz is a conveniently designed SEO analytics tool that comes with a "MozBar" – a rich source of insightful SEO metrics that allows you to track search performance. It also offers an array of other unique SEO tools with which you can improve your visibility, such as the link explorer, keyword explorer, and rank tracker. The link explorer tool allows you to obtain a detailed analysis of any website's profile, including its domain authority, inbound links incorporated, and ranking keywords used. The keyword explorer tool gives you tons of metrics related to search terms, with which you can optimize your web pages in terms of SEO. This way, Moz provides a number of thoughtfully created tools to help you analyze competitor activity related to SEO as well.
Website optimization is often one of the most overlooked yet powerful ways to gain more traction. A lot of marketers overlook the little elements on websites that continuously cause visitors to bounce. VWO or Visual Website Optimiser is a tool that lets you implement and test out changes on your website using A/B testing. It allows you to create foolproof automated processes to continuously analyze visitor data, understand user behavior and take steps to increase conversions. You can effectively enforce any design changes with VWO, split-test it live on your website, and pick the suitable version for enhanced performance.
Needless to say, video content is THE most engaging type of content today. By all means, you need to tap into this powerhouse of opportunity. And Wistia will make the work easier for you. It is a top class video hosting platform that comes packed with a host of well-designed inbound-focused analytics and features.
Wisita, while Youtube serves content creators, Wistia is focused on being a video marketing platform for sales and marketing experts. Wistia offers everything you need to pump out full-fledged video-focused campaigns, from simple video creation and sharing to interesting engagement insights. With more people using the platform these days, it is soon becoming the next big thing in video content for B2B.
Hotjar is one of the best comprehensive user experience analytics tools out there. It allows you to determine and analyze what your website visitors actually want and do on your website. For this, it offers excellent survey tools, heat mapping tools, session tracking capabilities, scroll mapping for detailed monitoring, and a host of other UX-based analytics tools. A single platform from which you can cleverly monitor user activity and effectively gather information on what your users are seeking – that's what Hotjar offers. In effect, it lets you be proactive in your approach and jump in to seize invaluable opportunities.
Optimizely, as is evident from its name, is a website optimization tool that is perfect for marketers that are not so well-versed with coding. Its main feature is a visual editor that allows you to make changes on your website without any coding knowledge easily.
Optimizely offers tools and features to create seamless digital experiences for customers, including behavioral analytics to gauge customer activity on the website. It thus helps you make data-driven decisions to improve traffic and generate leads. It also offers an enterprise-grade security system for data protection, which aids in the collection of lead info.
Taboola is most known for its ability to draw traffic to websites of their customers. Acting as a content discovery platform provides the best place for you to place your content and tap into a highly potent pool of customers. It effectively reaches almost 400 Million monthly unique visitors and provides features to build brand awareness. It thus lets you gradually grow a larger audience for your content and increases visibility. It also helps you establish credibility with powerful content, get the word out and invite prospects to work with you.
Using Taboola for inbound B2B traffic can be tricky, however. Make sure to use it only if you think the visitors it will bring will be right for you.
Canva is an efficient and thoughtful content creation tool that allows you to create winning designer quality social media posts with little to no design experience. One of its highlights is its multiple templates covering every possible social media content type, including Facebook covers, Instagram stories, and Pinterest pins. It provides amazing free and paid templates to choose from, where you already have click-worthy graphic elements in place. All you need to do is edit the content and download the post in PNG or PDF file formats.
Buzz Sumo is a popular social media analytics tool. What it does is that it offers a unique social media search engine where you can search for, find and analyze the best performing content. This lets you see what's popular and what people actually want to read, thereby allowing you to create similar content. Such a process would normally take hours of analysis and careful study of the key influencers in any niche. With BuzzSumo, you can easily keep a close watch on the latest popular content.
Outbrain is another third-party content discovery platform that is meant for people to find high-quality, interesting authors and content. With an average reach of over 557 million people in a month, the platform provides a large window of visibility for companies, with which you can publish your content and have it discovered by a large pool of potent audiences, improve engagement on your content and attract more leads for your brand. Outbrain also allows you to set up campaigns where your content will appear on some of the largest premium publisher websites on the web. What's more, it provides mobile-friendly interfaces as well, making sure that you don't miss any opportunity to attract eyeballs.
Like Taboola, you would also need to be careful while plotting an inbound B2B campaign with Outbrain. If done incorrectly, it can lead to bad traffic.
Prepostseo is an authentic name proving 95+ online tools that help the audience by various means. They are providing a free plagiarism checker and assures the accuracy of the tool. Apart from the plagiarism checker, they also have an article rewriting tool. The article rewriter helps users change words without changing the sense of the sentence or the whole scenario.
Other tools provided by this company includes grammar checker, word counter, domain authority checker, credit card validator, etc.
Beacon is one of the unique tools out of the whole list. It's a dedicated e-guide creation tool that allows you to quickly and easily create e-books and e-guides for lead magnets, gated content, and newsletter campaigns. E-books are one of the most effective techniques for businesses to establish credibility and display expertise. It shows customers a sample of the value that they can potentially get from working with the company. Beacon comes packed with beautiful layouts, templates as well as typography, and imagery with which you can create full-blown ebooks even if you are not a design pro.
Bottom line
The above are 20 amazing tools covering different aspects of inbound marketing, from content creation to lead capturing to social engagement to analytics. A combination of a few of these tools used along with a great marketing strategy will undoubtedly produce phenomenal results.
Sell more, understand your customers' journey for free!
Sales and Marketing teams spend millions of dollars to bring visitors to your website. But do you track your customer's journey? Do you know who buys and why?
Around 8% of your website traffic will sign up on your lead forms. What happens to the other 92% of your traffic? Can you identify your visiting accounts? Can you engage and retarget your qualified visitors even if they are not identified?