Pipedrive App Integrations to look out of in 2020
In the last few years, Pipedrive has emerged to be the CRM of choice for many SMBs and even Enterprises. Its simple to use interface and its pipeline model has attracted salespeople all over the world and made them shift from complex CRMs. While Pipedrive standalone is great for sales, Pipedrive value is highly amplified by its robust app market and integrations that take things to the next level. In this article, we will take a look at integrations that are highly relevant in 2020 and those that take advantage of the latest developer tools provided by Pipedrive. These applications will take your sales productivity to the next level.
Well, hard not to start the list with our own app. Salespanel transforms your sales CRM into a data-driven sales and marketing hub. Salespanel also bridges the gap between sales and marketing as it brings marketing data directly to sales in absolute real-time. Salespanel can create contacts on your CRM when leads sign up or when they are deemed MQL or when they get added to a segment and it brings the lead's data and his/her activity inside the contact information on Pipedrive. Every lead is provided a quality score depending on how qualified it is for your sales funnel. This is achieved by machine learning-based visitor intelligence by Salespanel. It looks at multiple attributes and behavioral data points and automatically highlights quality leads without any of your input.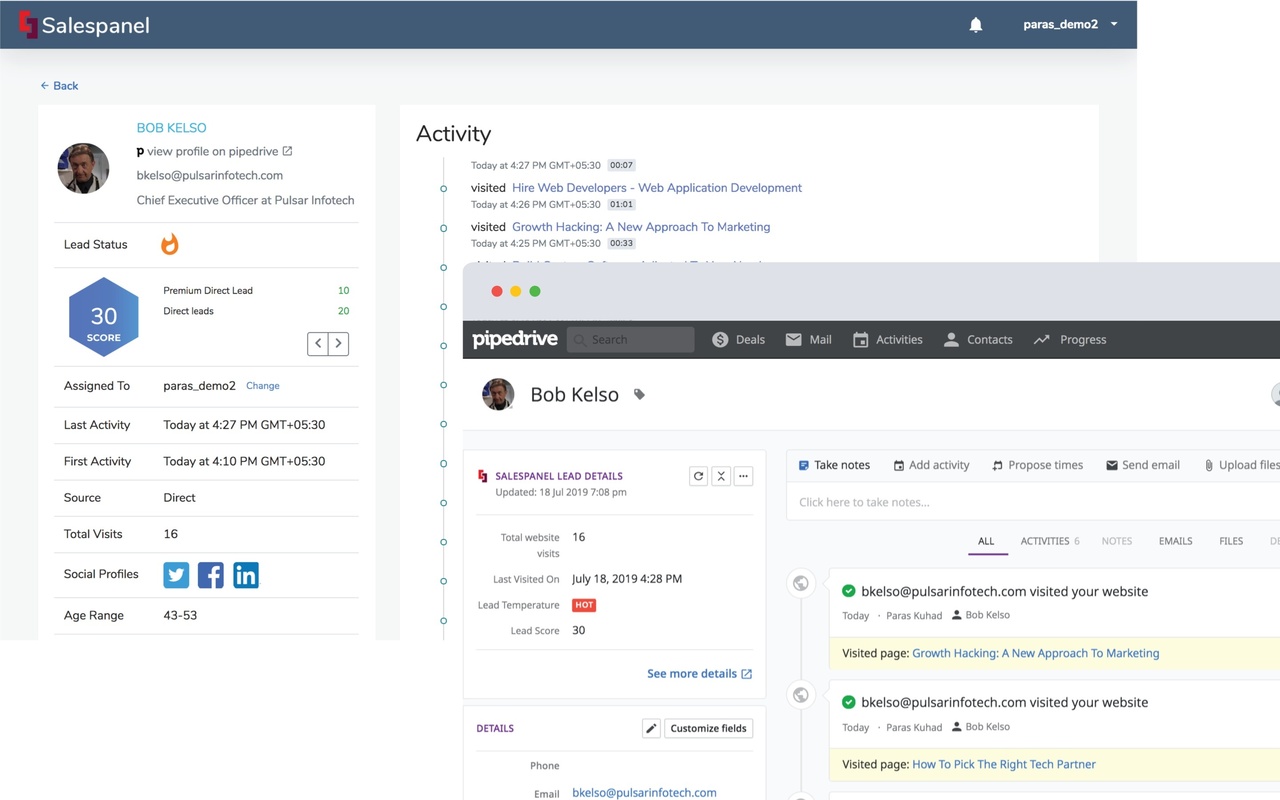 Salespanel is one of the first apps to actually transfer data to Pipedrive in real-time. Salespanel's website SDK also tunnels this information on the website when the visitor is live including the quality score. If you can know in real-time whether your visitors can become your customers or not, we believe what you can do with this intelligence is endless.
There is also no way to complete this list without the hottest SaaS company of 2020 – Zoom. With the pandemic ruining physical interactions for many businesses, Zoom has become the need of the town and it now integrates with Pipedrive to help your sales team schedule meetings directly from the Pipedrive interface itself. With Zoom's valuation going 4x since February and it becoming a highly valuable utility for businesses, there is no reason for it to not be on one of the top positions on this list.
The zoom integration helps you add calls to activities and also call directly from Pipedrive in one click.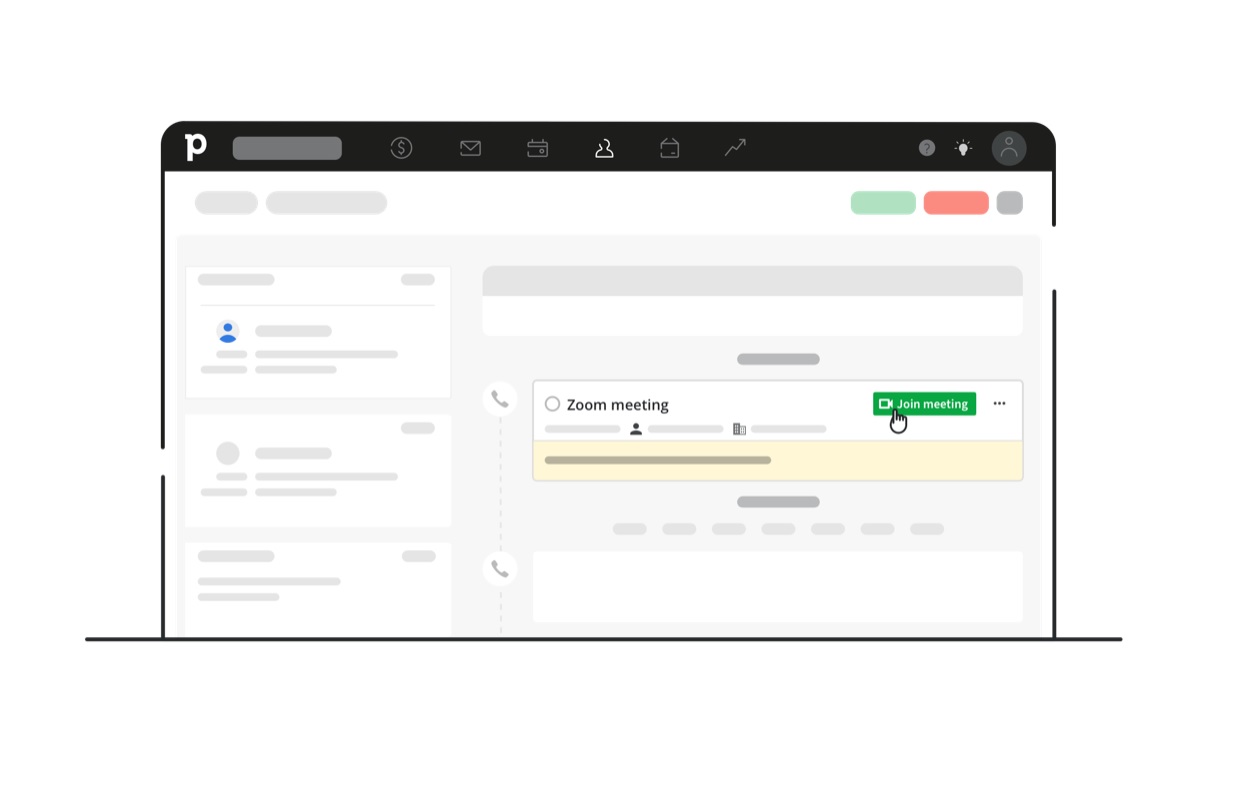 Using a product that doesn't natively integrate with Pipedrive? Need to create an automated workflow between Pipedrive and other software you use? Zapier is here for the rescue. Zapier can connect your Pipedrive account to other tools in the market even if they don't directly integrate with Pipedrive. It also facilitates several workflows between two or more products in your system.
Let's say you want to make an entry automatically on a sheet when a deal is created. Zapier is here for that. Let's say you want to automatically create deals when leads are deemed marketing qualified on Salespanel and also notify your sales team on Slack at the same time. Zapier is here for that as well. Zapier can even increase the limited scope of functionality of direct integrations. For example, Salespanel has excellent direct integration with Pipedrive. However, if you want to create a specific workflow that goes beyond the direct integration, you can easily do it with Zapier if both Salespanel and Pipedrive support it.
Zapier has a free plan for you to get started.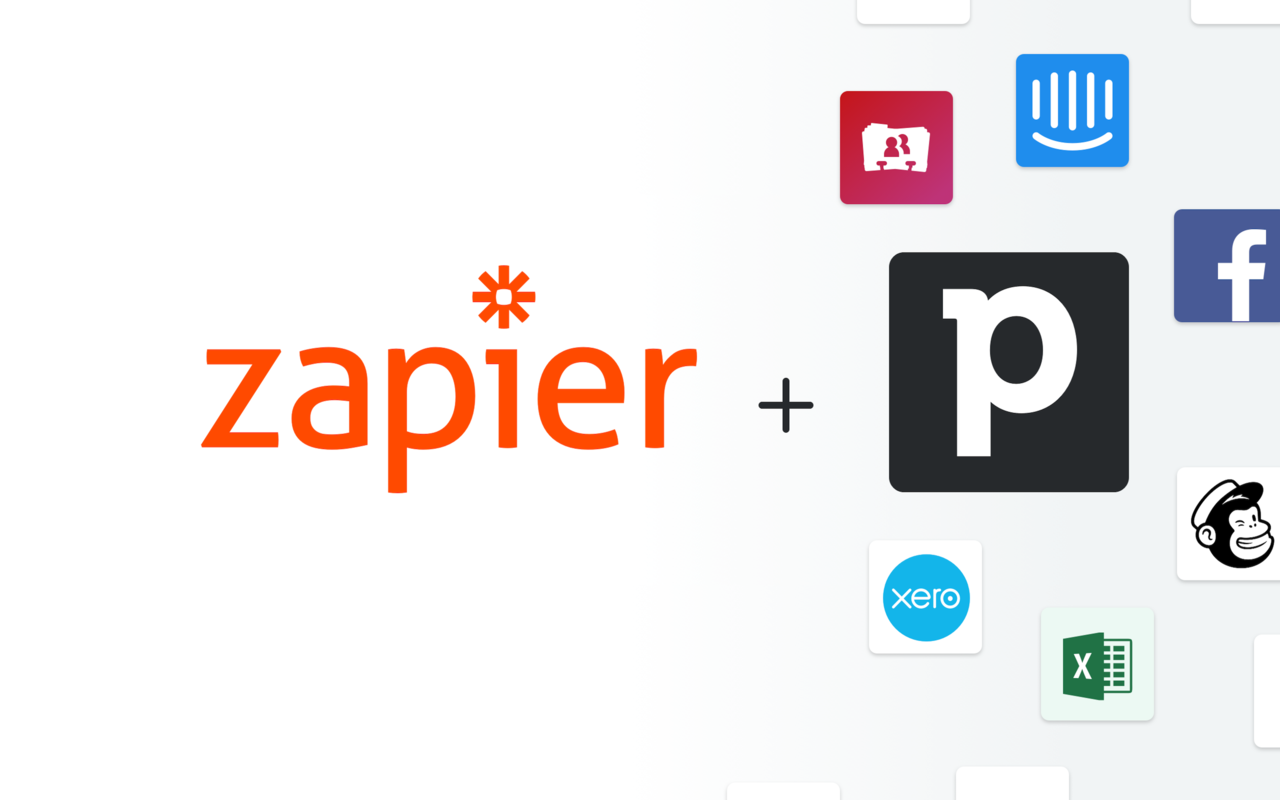 Slack is a business communication software that is rapidly growing for team collaboration and communication among businesses. Widely used by startups, SMBs, and SaaS companies, Slack is also being adopted by Enterprise companies. If your sales communication channel is on Slack, this application is something you should consider. Interestingly, this application comes from Pipedrive itself.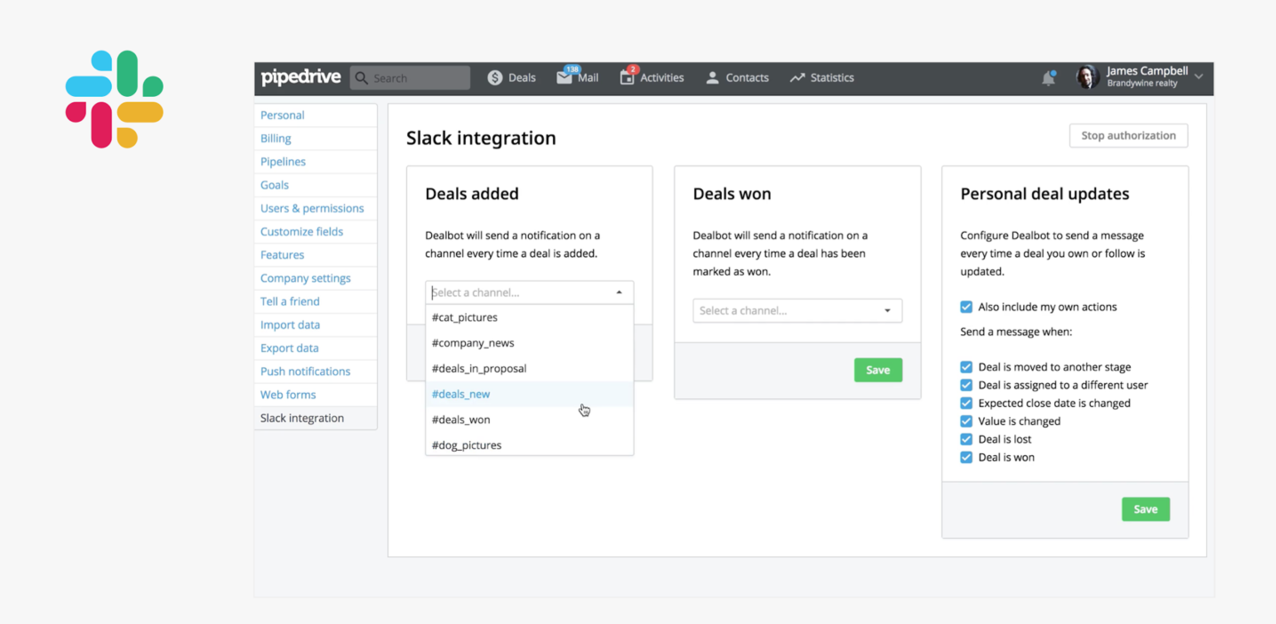 The Dealbot has a very simple job. It notifies you or your teammate or your Slack channel about deal updates. You can also search deals through this application. The Dealbot for Slack app is completely free.
TalkDesk is a cloud-based call center software that is used by IBM, Trivago and 1,800+ other enterprises. The TalkDesk integration helps your sales/customer success team get all deal information when a call is connected in TalkDesk. It integrates with Pipedrive in real-time and a sync between the two apps is initiated and contacts, activities, and notes are synchronized in real-time. TalkDesk app also gives the users the ability to add these data attributes on Pipedrive from TalkDesk.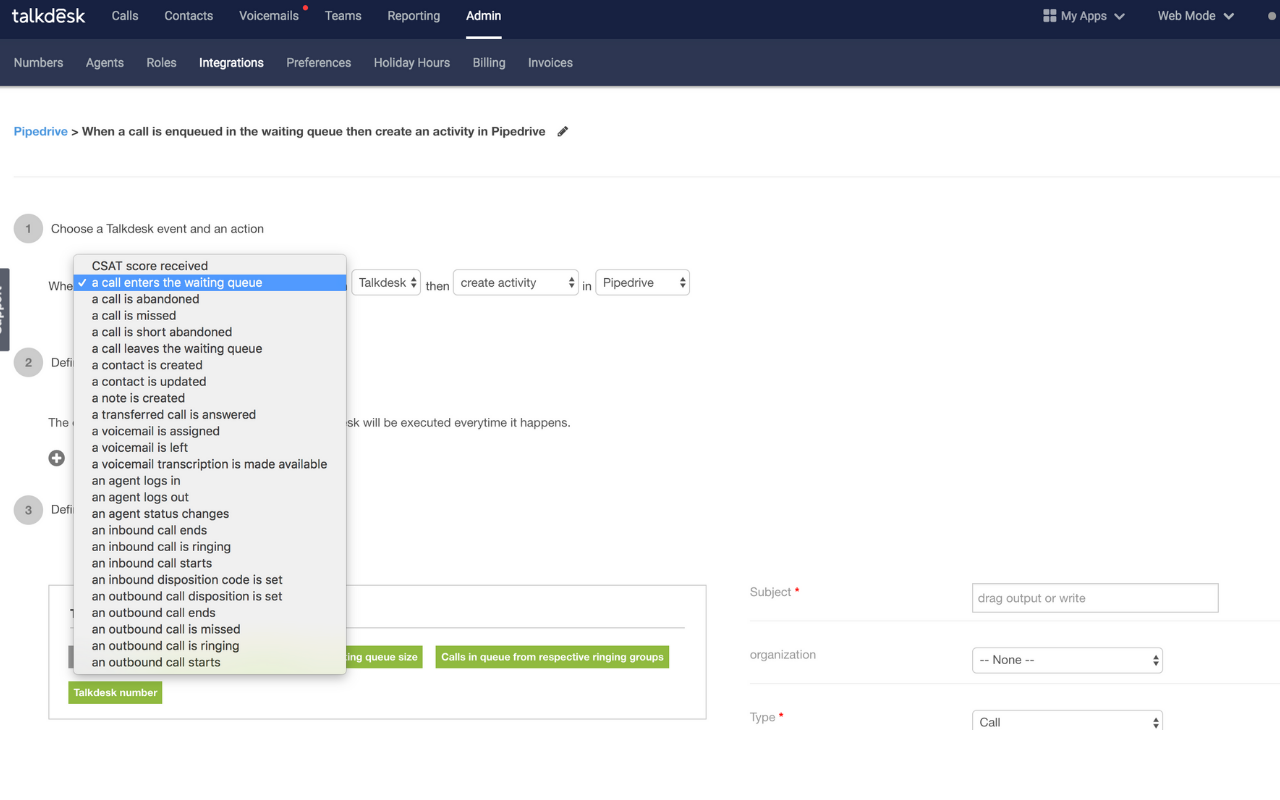 If you are in need of a contact center software that integrates with Pipedrive or if you are already using TalkDesk, this integration is a must-try.
Want to initiate email campaigns to your leads from Pipedrive without manual fill-ups? The MailChimp integration does that for you.
MailChimp needs no introduction. It is one of the most popular email marketing tools available today. It is not uncommon for salespeople to add leads to specific email marketing campaigns based on a lead's motivations, deal stage, or any other criteria. The MailChimp integration helps you segment your leads and send them directly to MailChimp from Pipedrive. If automated email nurturing is a big part of your sales process, MailChimp integration can help you get the competitive edge you need.
These are our picks for Pipedrive integrations that you should try out in 2020. We have not crammed the list with many integrations and have only picked those we think you should try out to significantly increase the value generated from your sales process. You can also check out other integrations in Pipedrive's marketplace.