Outbound Lead Generation: Does It Work Better for B2B?
Leads are the lifeblood of any business operation. It doesn't matter how good your service or product is; the chances are multiple other businesses are offering the same product/service. If you don't have customers to pay for it, it is going to be hard for your business to survive in this competitive market. This is why generating leads is the most crucial part of any sales process. Simply put, a lead is an individual or a company that demonstrates interest in your brand, service, or product.
But, if you rely on such potential buyers discovering your product or service, you will find it challenging to build a reliable method for lead generation especially if you are a startup. Inbound lead generation works great and is something that you definitely should focus on. However, B2B businesses still like to be sold to, and as such outbound is still profitable as businesses are always looking to make more money.
Therefore, in order to build a sales process that can generate dependable revenue, you need to go after your leads instead of waiting for them to approach you. This is where outbound lead generation comes into the picture.
This post is designed to help marketers understand what outbound marketing is and put light on inbound vs outbound sales strategies to give you an idea of the best practices.
Difference Between Inbound and Outbound
Digital marketing has seen radical changes in the last few years, spurred on by the democratization of knowledge, the rise and evolution of search, and the pace of technological progress. Given that businesses now perform the vast majority of vendor selection and pre-purchase research online, and at their discretion, it comes as no surprise that inbound has grown prominently. But, outbound helps you get your brand out there to companies who would otherwise have not been able to reach. Even, if you don't engage them right away, they would end up remembering you when they want something you offer.
Simply put, an inbound tactic drive leads in while an outbound tactic goes out to find leads. Let's understand both marketing tactics in detail.
Inbound Lead Generation:
The inbound approach encourages potential leads to inquire about your business voluntarily or without outside intervention, welcoming them in with social media, content, blogs, and a website. It is a completely digital approach and places a hoard of information about your service, product, or brand on certain platforms, bringing the prospects to determine the need for your services and take the necessary actions. Let's say a lead searches for an email marketing software and you show up. The lead shows interest and signs up. That's an inbound lead.

Outbound Lead Generation:
Outbound lead generation, on the other hand, takes your brand to prospective customers through events, trade shows, emails, and phone calls, among other things. The leads are generated via impactful advertising and targeted outreach where you speak directly to the decision-makers. While inbound focuses on nurturing potential customers towards your brand, outbound marketing is loud and vocal, helping the target audience understand why they need your product or services.
Let's take an example. You go to an email marketing seminar. And, you also get a list of other attendees. Now, you find many of these attendees interesting and you reach out to them. That's outbound marketing.
A B2B business uses a balance of both approaches to deliver high-quality leads.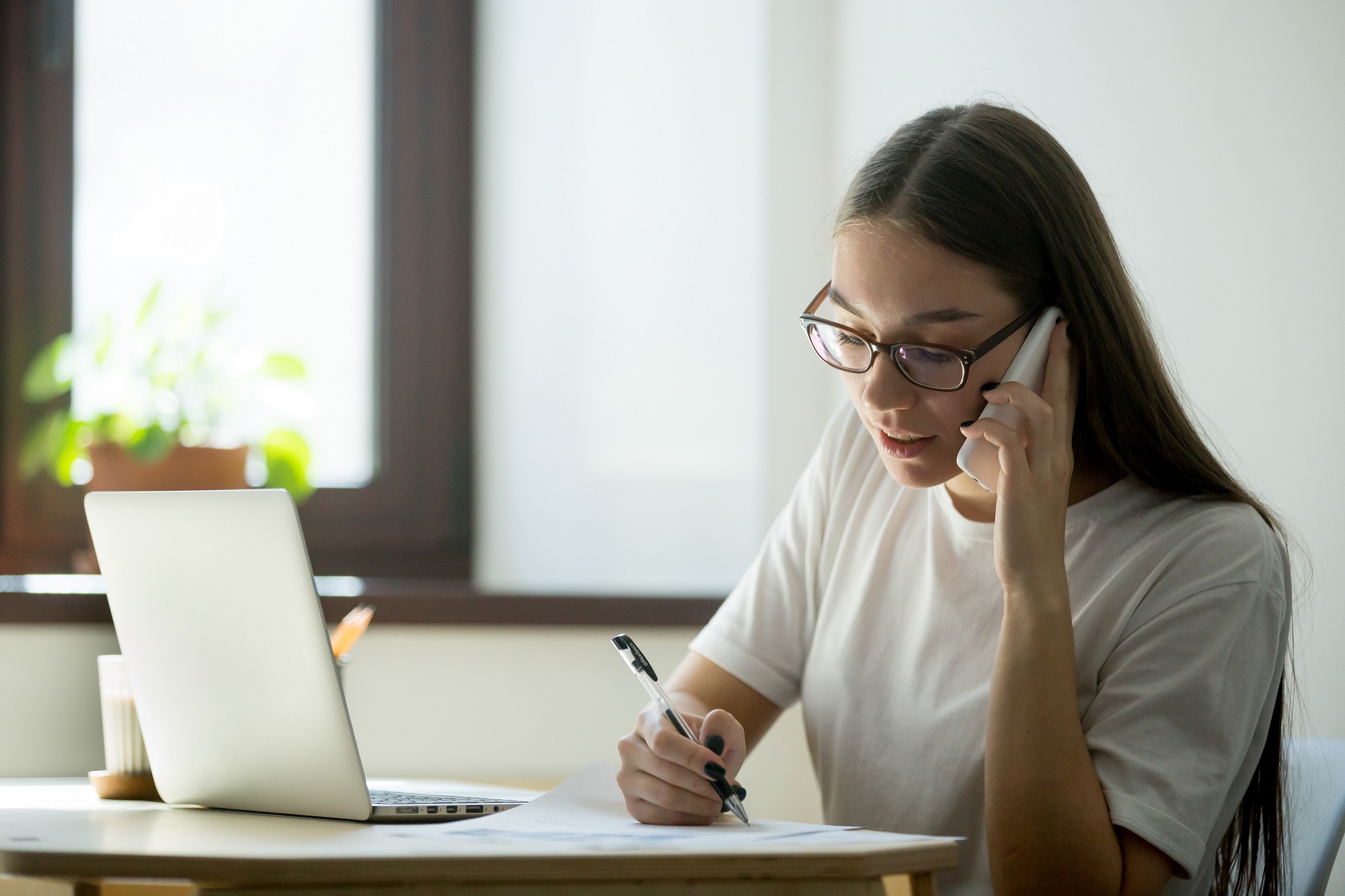 Outbound Marketing for B2B
Many businesses ask where outbound marketing fits for B2B companies. Outbound lead generation can play a vital role in accelerating and growing the pipeline in B2Bs. About a decade ago, before the internet revolutionized the delivery and availability of content, sales teams had to rely on expensive, wide-reaching tactics to inform prospects about products and services. Today, outbound marketing is a way of delivering marketing messages to prospects. It allows businesses to put their message in front of customers who aren't aware of their products or services, who are not aware of the problems they solve, or who may have become distant or unengaged with their company.
While the social era has brought new outbound sales channels like social media ads, warm calling, and account-based advertising, traditional outbound tactics hold the same effectiveness. The only difference between the outbound marketing tactics of today and the past is the ability to segregate the audience. Today, it is likely easier to identify the audience who requires of your solutions. So, B2B companies save a lot of time and resources when outbound marketing as they use data-driven strategies and reach only those audiences who might be interested in their services.
Now, there is the right time and scenario for doing outbound marketing. Particularly, there are three reasons to consider executing outbound marketing tactics as part of your overall marketing strategy.
1. When you have a complex purchasing cycle that consists of multiple decision points and multiple buyers. Several B2B companies operate with an account-based approach where the entire audience segment is considered during the campaign development. If you have multiple buyers, an account-based outbound tactic is effective in building awareness without needing to know each business's contact information.
2. When inbound marketing isn't generating enough sales as expected. In the majority of cases, B2B companies have niche solutions for particular problems, and tactics like SEO and SEM may not be enough to drive quality and consistent results. At least, in the early stages. Inbound channels cost time and money. In this case, you have a great opportunity to invest in outbound marketing tactics, which can continuously get your brand's message in front of the right prospects. Also, when the market is crowded, there is a massive amount of search volume and ranking pages on relevant keywords. So, it is possible that your business may go unnoticed. Outbound tactics like cold calling and cold emailing focus resources on customer-fit leads that can generate returns more quickly.
3. When you have little to no awareness in your target market. Whether you are a new business or launching into a new market or niche and have no brand awareness or your buyers aren't aware of the problems you solve, outbound marketing provides you a way to help the prospects start their buying journey with your brand or gouge market interest.
B2B Outbound Lead Generation Strategies
By analyzing key data and using proper metrics regularly, you can cultivate an effective marketing campaign. Outbound marketing can be daunting at first because you may have to approach businesses that have never heard of you before. Many key decision-makers of an organization may not be receptive towards you if you are salesy or unclear.
Busy decision-makers or CxOs of the businesses are unlikely to spend time browsing the internet and social media to find the right solutions. The B2B marketers that end up being noticed by the prospects are the ones who approached them directly.
It is all about getting noticed, and outbound lead generation can help you achieve that. With that said, here are some proven B2B outbound lead generation strategies that every vendor should try.
#1 Cold Email
Cold email is a high ROI outbound tactic that every B2B company should try. You can send a cold email any time of the day, and it will allow you to build a list of prospects and market to hundreds and thousands of people. While starting a cold email outbound marketing campaign is quite easy, running it successfully is far from simple. Only if the prospect opens up the email and replies it can be considered successful. Cold email outreach tools can be used to increase your efforts, and you can reach a lot of prospects without spending much.
Be direct, be relevant, and do not spam. Reach to people with real interest or your campaign can fail catastrophically.
#2 Cold Calling
If you think cold calling is dead, you are wrong. It is one of the most effective outbound marketing tactics if you know what you are doing. Research from HubSpot found that prospects are happy to accept calls from vendors if they have something meaningful to offer. This gives you the opportunity to talk directly with the business owner and explain why they need your product or service.
#3 List Building Based on LinkedIn (ABM)
LinkedIn is a prominent social media platform for B2B marketers to generate valuable leads. Since the majority of your B2B customers are on LinkedIn, it is a great platform to approach them. LinkedIn helps you take actions like sending introductory and follow up messages to prospects and sending connection requests to key people without any cost per lead. Be wary of their limits though!
#4 List building based on technology data
Technology profiling services like Builtwith provide you a list of tools a website has installed on its website. And, they keep a list of all websites using a particular product. If you find an association, this can work out really well for you. For example, if you are a WordPress consultancy firm, you can reach out to websites that are running on WordPress.
#5 Trade Shows- outreach participants
A trade show is an exhibition or conference where businesses of the same niche and industry gather to promote their products/services, find products to buy, and learn. Trade shows have a higher level of effectiveness as it helps prospects visualize the solutions they will be getting from the vendor. If you manufacture farm equipment, you need to demonstrate how your particular piece of machinery or equipment works and how it can ease the problem. Trade shows are the best place for that.
#6 Referral Marketing
Referrals allow you to disseminate your brand message via customer interactions. Those who have already used your product or service can spread out the word for you and make your job easier. With some rewards like free upgrades or credits, you can let your customers help you with the acquisition of new leads.
You can also reach out to influencers and affiliates/agencies and offer commissions on new referrals.
Final Words
Overall, B2B outbound lead generation can be tricky as there are only a handful of effective strategies a marketer can use in their marketing efforts. But, it should not be left out of your marketing campaign. Your marketing strategy should be a mix of different marketing tactics, including inbound marketing, outbound marketing to get the maximum exposure. Especially if you are in a very competitive space where inbound needs high cost, outbound can become a very cost-effective and targeted marketing method. You only reach out to customer-fit leads and engage them.
Sell more, understand your customers' journey for free!
Sales and Marketing teams spend millions of dollars to bring visitors to your website. But do you track your customer's journey? Do you know who buys and why?
Around 8% of your website traffic will sign up on your lead forms. What happens to the other 92% of your traffic? Can you identify your visiting accounts? Can you engage and retarget your qualified visitors even if they are not identified?