Sales Enablement: What is it? How Can Marketing help?
Deploying highly skilled sales professionals in the sales field does not automatically translate to improved close rates without the right tools and resources. The b2b buying landscape is becoming so highly competitive that if sales reps are not well-equipped with the right tools and information, closing deals will prove more challenging.
But, if you provide your sales rep with the tools, resources, and information they need, they'll have a higher chance of closing more deals.
So how do you get your sales reps well-equipped and ready to close deals?
With sales enablement.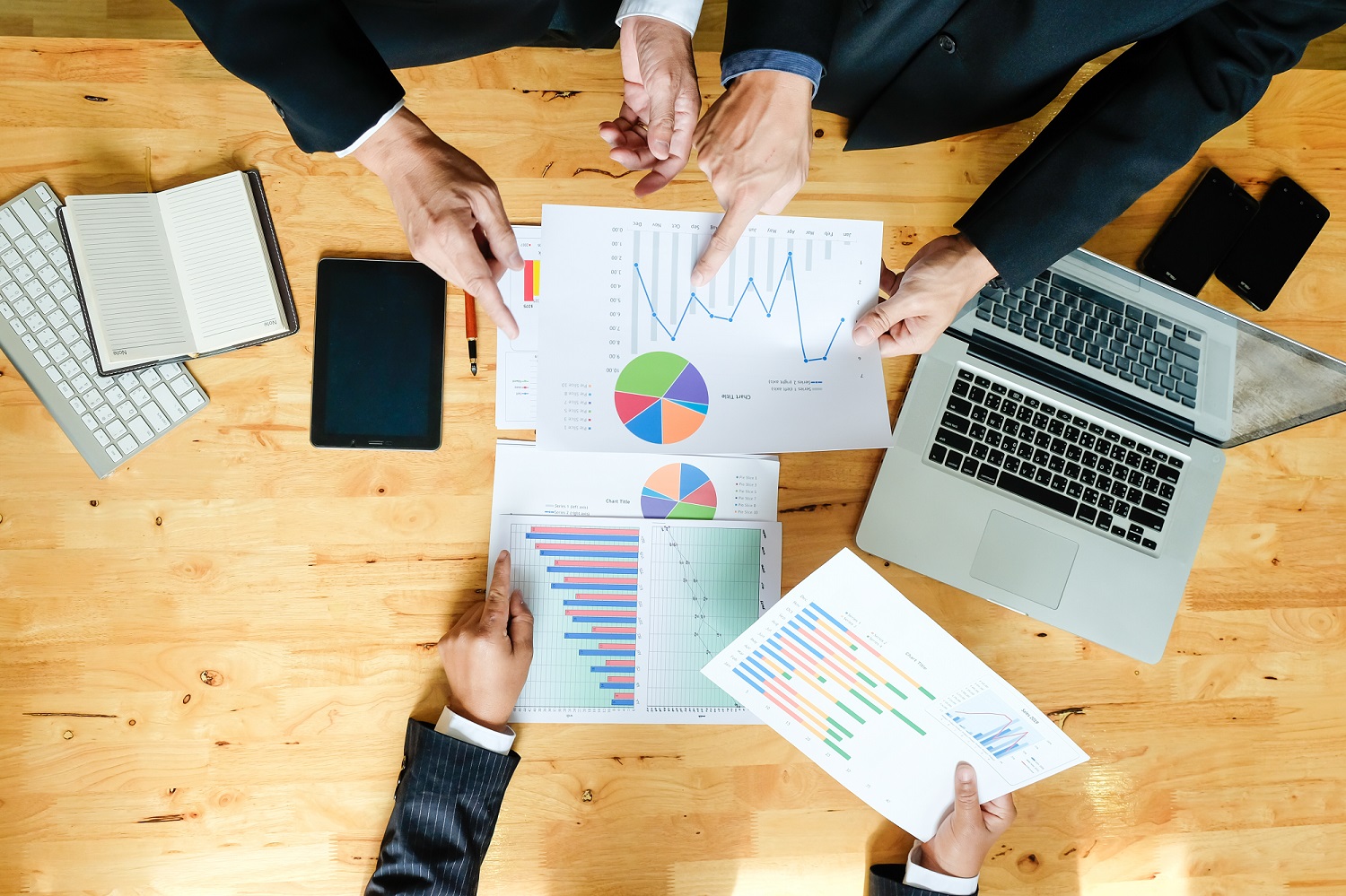 What is sales enablement?
Sales enablement is the provision of resources, content, and critical information to the sales team to make them more efficient at closing more deals. These resources include training, ebooks, blog posts. However, the most vital information is buyer-centric and aligns with each stage of the buyer's journey.
Sales enablement ultimately boils down to using buyer-centric information that empowers the sales team to target the most qualified leads and close them.
Sales enablement has many sides to it, as well as many benefits. This brings us to a commonly asked question- how do companies gain from proper sales enablement?
How do companies gain from proper sales enablement?
A proper sales enablement strategy can transform an organization's entire sales process. Apart from the fact that it influences the performance of the sales team, it can also be a major boost to hitting those revenue goals.
Sources from HubSpot sales enablement report states that 65% of sales leaders who outperformed revenue targets reported having a dedicated team working on sales enablement efforts.
This is an indicator that sales enablement is not an option, but a requirement for businesses that aim to close more deals. Some added benefits of sales enablement focus on:
Sales and marketing alignment: When it comes to data insights, a proper sales enablement strategy provides sales and marketing teams with the needed information to fuel the entire lead generation system. We recommend you to read our free eBook on how sales and marketing can align without communication.
A sales process that's tightly aligned with the buyer's journey: Sales enablement platforms help reps align their sales process with the buyers' journey. By leveraging the power of sales content and resources, sales reps can easily identify leads with buying intent and offer customer-centric interaction to guide prospects through the buyers' journey.
Improve sales rep productivity: By receiving the necessary tools and information to identify leads, sales can focus on closing high-quality leads, saving time and money. 55% of C-Suite executives say that sales enablement solutions are the top technology investment necessary to boost sales productivity.
But how do sales get the information they need to succeed? This brings us to the next part.
Data for sales enablement. How can marketing help?
One fact that most B2B organizations still need to understand is that sales and marketing will work less effectively when they work in silos. Even marketing experts share a similar take on this matter.
Nissar Ahamed, the founder/publisher of CareerMetis, stressed:
"If any marketing team is disconnected with sales, there's an easy recipe for disaster or failure."
Nissar further said that "Marketing needs to support sales not just through CRM and lead flow, but also making sure they have the right message to align with the buyers' journey."
While you may have a slightly different take or not, the fact remains – businesses need to create a continuous feedback loop between sales and marketing.
Using a proper sales enablement strategy makes it possible for Marketing to provide data to sales that will help them understand lead motivation and intent. As a result, sales can stay proactive in spotting leads based on key buyer information.
For example, marketing can collect lead data, qualify leads and then send qualified leads to sales through a tool like Salespanel. This gives sales more ideas about who prospects are, where they work, the channels they've engaged with, and how sales-ready they are.
Ultimately, sales can use this information to provide relevant messaging to these prospects with high buying intent at the right marketing platforms. The earlier this alignment occurs, the more chances of moving prospects further in the buyers' journey.
Technology for sales enablement
Thanks to advanced tools and technology, sales doesn't have to be a complex manual process. In the highly competitive B2B landscape, the right use of CRMs and engagement workflows is needed to help sales close more deals.
Here are some examples of ways you can leverage these tools to positively impact your sales enablement process:
Create automatic email sequences based on lead cohorts:
Sending the same emails to everyone does not resonate well. Having sales reps send manual emails to every pre-sales lead will also be a taxing process. With data-driven strategies, you can segment your leads with Salespanel and then create custom workflows through your email marketing software and have them added using Zapier. This saves reps long hours of work, hence improving productivity and increasing win rates.
Listening to call recordings: Call monitoring is a crucial part of your team's skills development. This includes everything from discovery calls, demos, and closing calls. A sales-recording tool like Gong provides call-monitoring features to save valuable and insightful calls. As a result, sales managers and sales reps can collaborate in assessing these calls. reflect on the best practices of these calls and understand prospects' behaviors that truly drive results. Important call recordings can also be shared with other reps for analysis.
Behavioral tracking and data automatic data sync: Using advanced marketing automation systems can play an important part in your sales enablement effort. For example, marketing can set up automated alerts for sales or trigger automated events when a lead shows specific buying patterns in the buying journey. This helps sales reps understand what captures leads intent, and drives their actions. Sales teams can also get all lead and behavioral data directly sent to their CRM. For example, Salespanel can connect with Pipedrive and not only send lead data to the CRM but also fetch sales data back to Salespanel for two-way enablement.
Resources for sales enablement.
Apart from tools and technology, sales enablement can also be delivered in content formats such as online courses, sales training, collaborations, and coaching programs. There are many resources available to help, so you can choose the best ones that suit your team's learning process.
Here's a detailed breakdown of these resources:
Sales training: It's a no-brainer that the better sales reps are trained, the better they'll perform at closing deals. In fact, the sales readiness group found that effective sales training and enablement practices can help new reps meet quotas up to seven weeks faster than the industry average. It only makes sense that proper sales training is the needed boost for sales reps to up their productivity game, and start better interactions with prospects.
Sales events and conferences: Another way sales reps can become enabled is by attending top sales events that focus on sales enablement best practices.
Sales leaders, managers, reps, and the marketing team who develop sales enablement content can attend these events to identify knowledge gaps and fill them. Here are two examples of the latest sales enablement conferences. Digital shift by Seismic: this is a free event that's filled with raw thoughts of industry experts revealing their sales enablement playbooks. Sales enablement festival: is a three-day conference scheduled to run through May 4 – 5-6, 2021. Shares key learnings by 30+ sales enablement leaders from amazing companies like Paypal, Crayon, Google, and more.
Who is responsible for sales enablement?
Many organizations that are new to sales enablement practices are often faced with a commonly asked question- who owns sales enablement?
This is an important question that, when answered right, directs your entire sales enablement process. To answer the question, take a look at sales enablement from a marketing perspective. Remember that marketing provides sales with the data they need to close more deals. This information normally includes individual data, company data (for B2B), and behavioral information (to understand lead motivation and intent), which sales reps can use to start meaningful interactions with prospects and know when they are sales-ready.
On the other hand, sales can pass sales engagement data to marketing. Marketing teams can then create and share content that covers these customer pain points and intent.
As you can see, sales enablement is jointly owned by both sales and marketing. The joint effort of sales and marketing both impact the overall sales enablement strategy of your business.
B2B companies that understand the role that marketing and sales teams play in sales enablement have more chances of succeeding than those companies that do not know of sales enablement practices.
Getting started with sales enablement
Successful sales enablement is possible. It all starts by empowering your sales team with the right materials, content, resources, and tools they need to close more deals effectively. There's no doubt the result of this approach can benefit companies in so many ways. From improved sales rep performance to increased revenue and better customer experiences.
Businesses that aim to survive in the highly competitive B2B landscape must adopt a proper sales enablement strategy. This starts by providing clarity on who handles sales enablement, how to maintain a continuous line of communication between marketing, sales, and other departments that are directly involved in the buyer's journey.
Further Reading:
Sales and Marketing Alignment: Can Alignment Be Achieved Without Communication?
Sell more, understand your customers' journey for free!
Sales and Marketing teams spend millions of dollars to bring visitors to your website. But do you track your customer's journey? Do you know who buys and why?
Around 8% of your website traffic will sign up on your lead forms. What happens to the other 92% of your traffic? Can you identify your visiting accounts? Can you engage and retarget your qualified visitors even if they are not identified?