How To Improve Sales Productivity With Data And Technology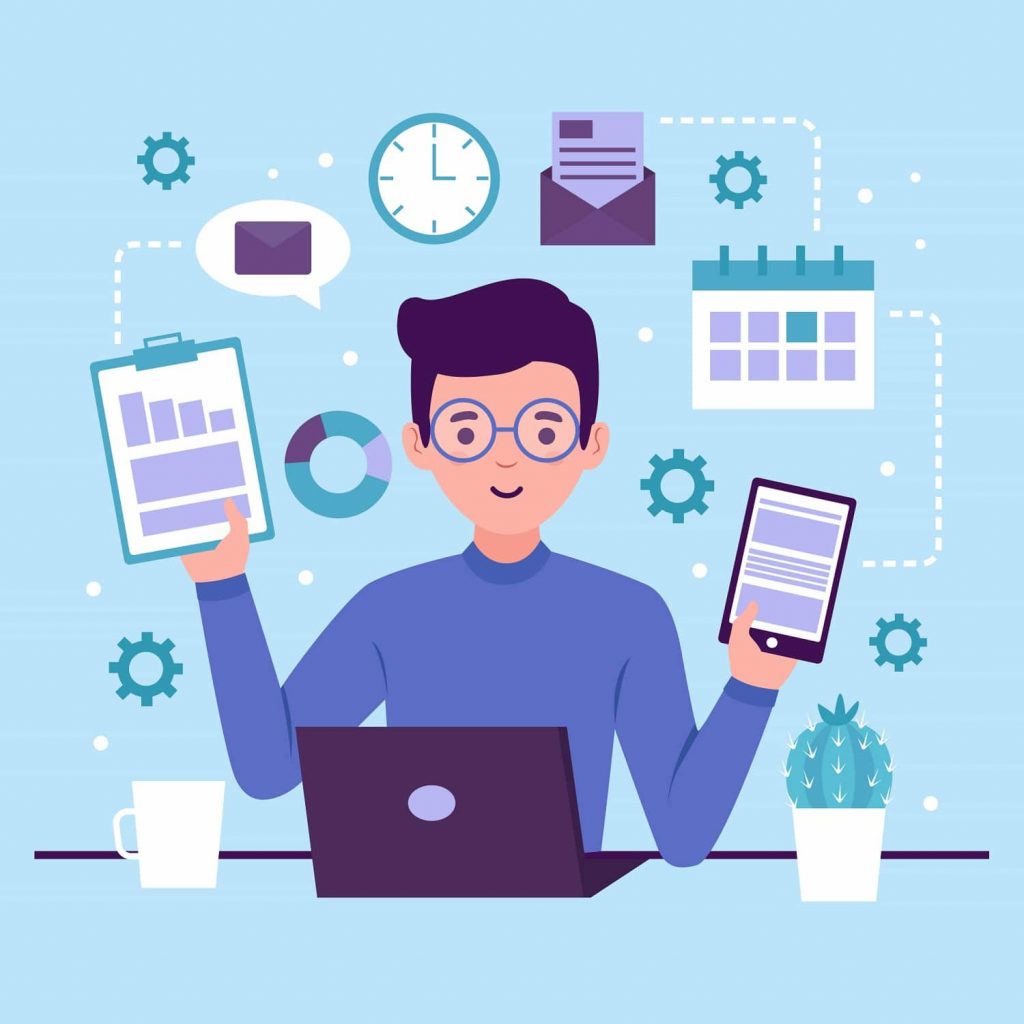 Every minute matters in sales. This means a company or business's sales representatives must leverage their time. Effectiveness and efficiency are what dictate sales performance—and sales performance can have a direct impact on your company's revenues.
Sales managers who are experts in their field will explain why you shouldn't take the issues of sales effectiveness and efficiency as a separate entity. Instead, these two factors accompany each other. You can positively affect your overall sales productivity if you improve both things.
Sales productivity is achieved when your sales representatives spend their time and effort in a way that'll be good for your business's bottom line by improving efficiency in operations and successfully closing sales.
But how can your company be able to improve efficiency in operations and effectiveness? This is where data and technology set in. Data, for instance, can be used for analytics. One example of using data is how to leverage it to maintain your up-to-date sales results for the long term. Likewise, one instance where the sales team can use technology to improve operations and sales effectiveness is to enhance customer communication.
Overall, you can read this article further if you want to delve deeper into this topic.
Manage Data To Save Time For Your Sales Team
One crucial resource for any business is time. If your business doesn't accelerate processes and has more outputs done in less time, it can impact the level of your team's productivity and miss on some time-bound business chances. A recent survey shows that 66% of sales reps' work hours were used to do non-sales activities, and 50% of sales reps who answered the survey think they spend too much time seeking the right person to connect with. This means your organization or business can waste time and resources.
As such, having properly maintained data by using a colocation data center can be ideal. It can allow your sales representatives to capitalize on their time and improve their capacity to produce more sales. The proper data management procedure can help you leverage business data to enhance the productivity of your sales department. Good data management is crucial in making the most of the abundance of data in your customer relationship management (CRM) system.
Likewise, if you aim to improve the efficiency of your sales for more revenue and faster growth, you can take note of various services that offer sales performance management solutions.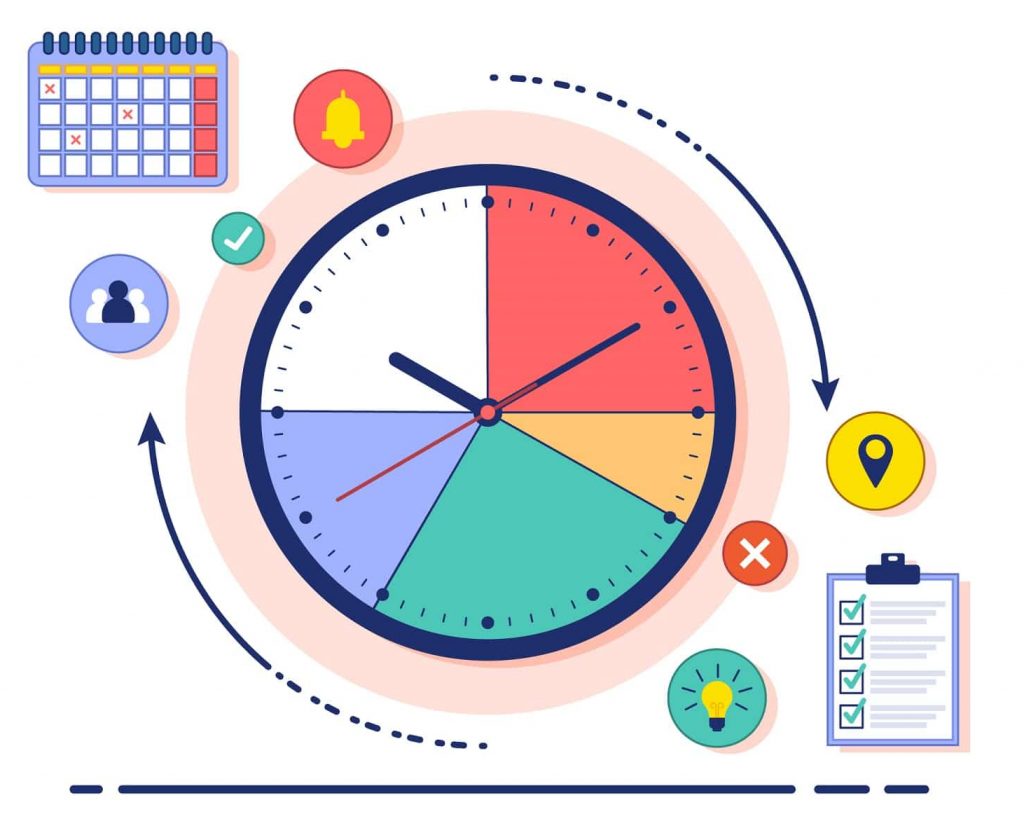 A large number of people at present use social media platforms constantly. They're not just using it to communicate online either—they're also using it to click on ads, have recommendations from peers, and provide product reviews. As such, social media can be a technological tool to track customers' journeys quickly.
Tracking customer journeys is ideal for enhancing sales strategies and capturing more business deals. You can do this by becoming aware of how your clients find and engage with your brand on the web.
Likewise, social media sites like Facebook or Twitter keep highly accurate audience insights and demographic data. These can be used for your other sales processes. So, using social media to make your brand more known and track all your pages' metrics can assist in making your sales team more knowledgeable and improve sales efficiency.
Use Data For Creative Segmentation
Generic pitches aren't good enough to have a response from consumers. As such, the more specific and targeted you can be on your product offerings and messaging, the more results you'll find.
To be more precise and targeted on your messaging and product offerings, a sales team should obtain as much data as possible regarding customers and prospects. Likewise, beyond assessing the notes entered into the system, ensure that your agency management and CRM systems connect with your phone, chat, text, email, or however else you might be interacting with your prospects and clients. Data from these types of communications with prospects and customers can allow for easier customer targeting that relies on particular needs and the ideal method of connecting with your business.
For instance, with proper solutions, you can choose only particular segments such as prospects with young adult children who want to buy a car. You can create a targeted outreach to these people to emphasize the changes they have to make regarding insurance.
Use Blogging And Vlogging Platforms For Different Activities
It's vital to note that content is king, no matter the business. As such, you can focus on using technology to create blogs and vlogs to provide helpful information to your customers and market your business. Plan on making a short video about your business or company's new product or service. Create a podcast where the host interviews an individual from your business or some customer about their individual experience with the product or service. Likewise, note that you can offer professional technological experience on a comparably low budget.
As the center of a business is to solve customers' problems, you can answer things like 'what keeps you up at night?' in your blogs and vlogs. You can use technological platforms to help in having points of contact with your clients. This is so your brand can remain in the minds of your customers when making decisions about buying your product.
Whether your business is a coffee shop, boutique, or beauty salon, concentrate on creating positive experiences for your customers and use technology to maintain customer relationships.
Conclusion
Sales productivity is essential to creating more revenues for your company. But to achieve productivity, data and technology are crucial factors you must consider.
There are various ways that data and technology can improve sales productivity. Some ways to use data and technology for greater sales productivity are blogging and vlogging platforms for sales and marketing activities, data for creative segmentation, data management to save time for your sales team, and many more.
Overall, when your organization uses data and technology properly to achieve more significant revenues and sales productivity, this can also help increase the morale of a company's sales employees, mainly if the company also uses data to track performance. This situation can benefit your business or company in the long run.
Sell more, understand your customers' journey for free!
Sales and Marketing teams spend millions of dollars to bring visitors to your website. But do you track your customer's journey? Do you know who buys and why?
Around 8% of your website traffic will sign up on your lead forms. What happens to the other 92% of your traffic? Can you identify your visiting accounts? Can you engage and retarget your qualified visitors even if they are not identified?