Top 9 Online Lead Finder Tools For B2B Businesses
Updated on 29th April, 2023.
Lead generation is undoubtedly one of the most crucial and most difficult tasks for businesses, no matter what their industry is. And, part of the problem is the fact that there are several channels and strategies of lead generation out there that companies could make use of.
Which channels are really effective? Which of these is best for your business? Which of these should you invest more in?
All of these questions require careful analysis and deliberation of practices, as lead generation depends on a constantly evolving element – people.
Moreover, lead generation is not just about collecting basic user information. It essentially involves changing the minds of people that may have visited your website or social media pages or may have appeared at an event you hosted. It also involves getting more people to visit your website and getting them interested in the products and services that you have to offer.
Without the right tools to augment your processes, you will not be able to reap full benefits of your lead generation strategies. You inevitably need help to capture the right people at the right times, grab their attention with resonating content, sustain their interest, and ultimately turn them into paying customers.
One of the key requirements of lead generation is prospecting and this is assisted by an online lead finder.
What Is an Online Lead Finder?
Lead finder tools or online lead prospecting tools are advanced systems built-in with intelligent algorithms and databases that help identify prospects, find their email addresses or other contact information to help you reach out to them. Advanced lead finders also help sync the database with other marketing channels to enhance the effectiveness of lead pursuance in general.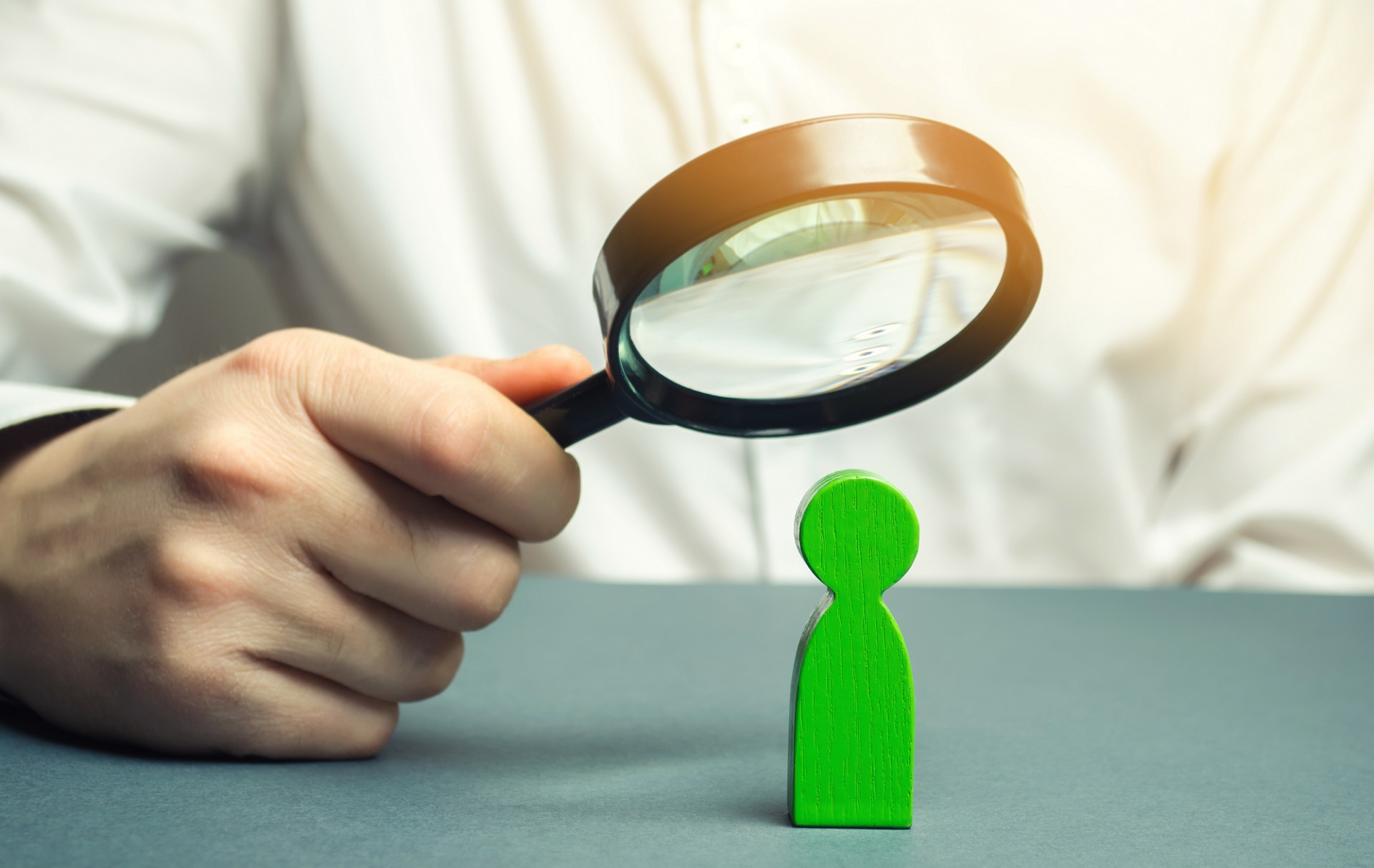 Top 5 Benefits of a Lead Finder Tool
Boost business revenue
Finding leads who are your ideal prospects can help you maximize your company's ability to generate revenue. These prospects will fulfill all your lead qualification criteria:
they will be in the market looking for a product or service similar to yours
they will be aware of their pain points and seek an urgent solution for it
they will be proactive in communicating their problems needing little to no nurturing
they will have the budget to invest in your product or service
Using a lead finder tool to attract sales-qualified leads (SQLs) can help you scale business growth to another level!
Save time
You should always assume your competitors are doing better than you. This means you cannot slack or waste time with repetitive tasks in your business. In today's fiercely competitive market landscape, online lead finders can make the lives of your salespeople easier and automate the lead generation process, freeing them up to make better use of their time by meeting new prospects and closing deals.
Online lead finding tools can be automated with pre-defined criteria that you can set according to your unique business needs. Implementing one in your business can mean more time to focus on other developmental business activities that support growth.
Generate business opportunities
Not every lead you come across will be interested in buying from you. Does that mean your lead generation efforts failed? Absolutely not!
With online lead finder tools, you may discover a wealth of business opportunities. Maybe a lead that you find from a company in a non-competing niche wants to collaborate with you to create a social media post, a video, or even a webinar together. This helps you gain familiarity with their audience and expand your market.
Generate quality leads
Online lead finder tools don't just find you leads—they get you quality leads. How does that matter?
Lead generation has no real impact unless you can convert the leads into paying customers who add to your business revenue. Qualified leads mean your lead generation efforts were hyper-targeted, and that further translates into the communication you establish with them. Quality leads mean they are already interested in your offers, and if you can get them to trust you with your content and messaging, they will convert lightning-fast. Who doesn't want that?
Quick access and integrated API
Most lead finder tools come with an integrated API or a Chrome extension. This means you can simply connect it to the other tools in your tech stack and seamlessly conduct your marketing processes without the hassles of switching between apps or windows.
It automatically translates into quick access to your lead database, which in turn means quicker operations and more time to concentrate on closing the leads.
As is the case with every piece of technology, there are several options when it comes to online lead prospecting tools.
Here are 9 of the best in the industry to help narrow down your search.
Top 9 Online Lead Finder Tools for B2B Businesses
Salespanel is a complete and all-encompassing lead generation solution that comes with an intelligent lead identifier along with lead tracking and lead scoring capabilities. It lets you identify high-value companies that anonymously visit your website, provides you with useful firmographic and behavioral information on these leads, and allows you to qualify them or reach out to them depending on their quality. It thus helps you effectively capture leads even if they haven't signed up for your newsletter and retarget them with hyper-personalized content in order to get them to join your family and ultimately convert them into a customer.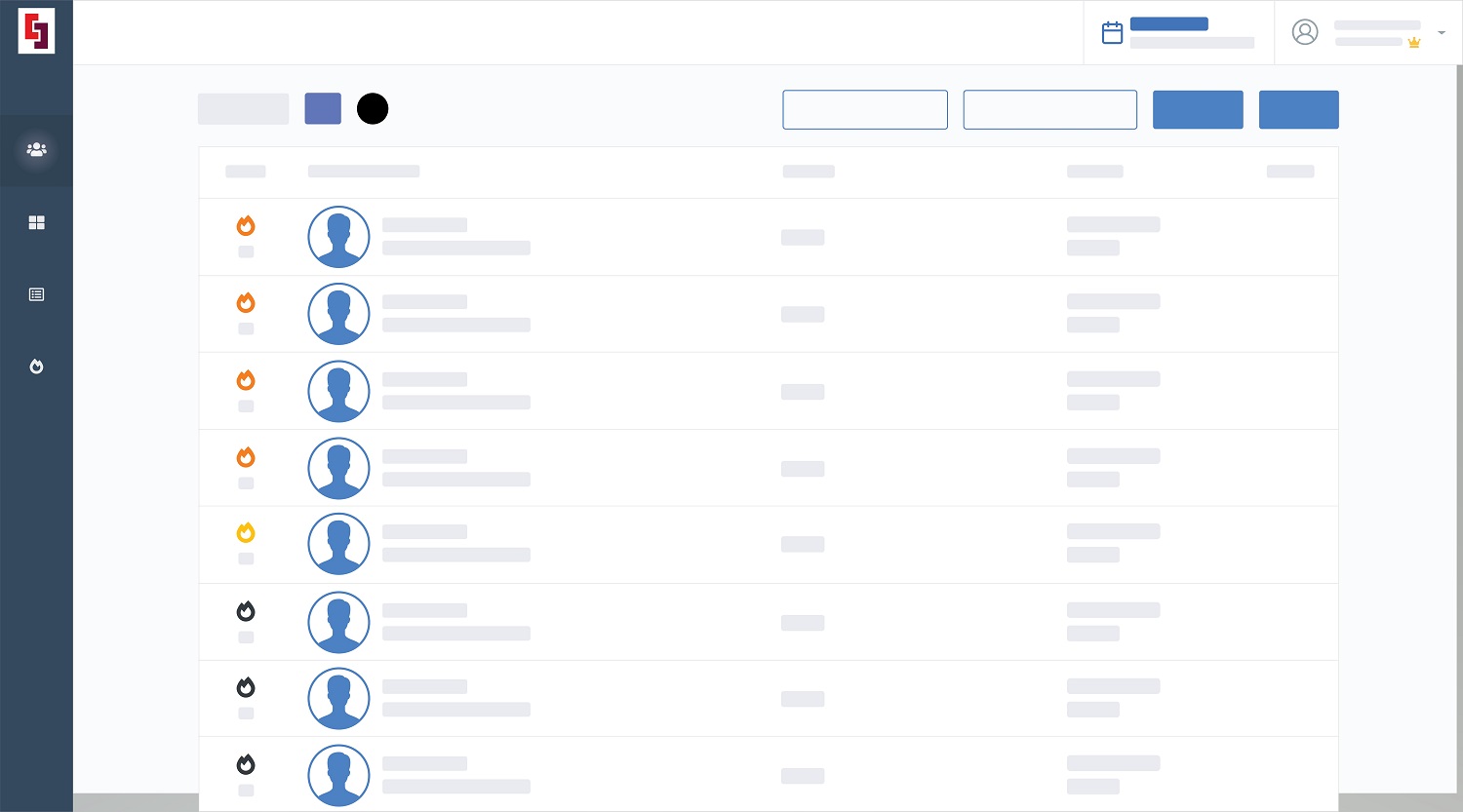 Hubspot is perhaps the most popular and most extensive all-round package on the list. It offers dedicated modules for marketing, sales, and customer relationships. In its marketing and sales hubs, it provides efficient lead generation features with which you can use not only to find leads or collect personal information but also to run sales and marketing operations within the Hubspot ecosystem.
Leadfuze is yet another automatic lead generation and sales automation platform that offers features to look up both market-based and account-based contacts. It provides comprehensive information related to prospects including email IDs and contact numbers and lets you effectively reach out to them. In addition, it provides a unique double verification system for emails to ensure that you have zero bounce rates.
Aeroleads is an email finder and verifier tool that lets you vet and qualify contacts that you look up on any platform such as LinkedIn or CrunchBase using its chrome extension. With Aeroleads you can easily find all important information related to a particular contact including their business email address, their company name, and URL, their job title, location, etc. You can also view all details of a particular lead on a single page for faster decision-making.
LeadsBridge is a feature-rich lead management software solution that offers an array of tools to sync information and control lead generation or nurturing activities across 240 plus platforms. It helps collect lead information from your website, landing pages, social media pages, events, webinars as well as email inboxes. It also comes with more than 370 out-of-the-box integrations meant to connect lead generation and sales funnels with advertising initiatives.
Hunter.io, previously known as email hunter is a smart email finder tool that helps marketers find relevant contact information associated with website domains. One of its most unique and most useful features is its search tool, where it allows you to find the right decision-makers in a company and gets you valid contact details on which to reach out to them. Once you type in the domain name of a company, it will return the best person for you to contact. Apart from that, it also offers regular email finder and verifier tools.
Slintel is a game-changing sales intelligence platform that uses technographics-powered buying intent scores to capture your top 3% active buyers during lead generation. There are millions of profiles out there and thousands of companies – having just emails or phone numbers does not help. Slintel solves this problem and helps businesses identify who is most likely to engage and buy from them on any given day.
The platform evaluates over 100 billion data points and analyzes factors such as buyer journeys, technology adoption patterns, and other digital footprints to deliver insights like keyword intent, buying intent, contract renewal dates, company profile, and interest profiles of a lead/prospect. It offers buying patterns and contact information of more than 15 million companies and 180 million decision-makers across the world.
You can build a list directly from Slintel's platform and can also use Slintel's Lead Finder extension to capture lead information from their LinkedIn profiles or website.
Fresh Lead Finder
Fresh Lead Finder is a lead generation tool that is most known for its ability to find hyper-local business information for prospects. It gives you extensive details related to local businesses in any industry starting from their email addresses to their phone numbers and social media pages right down to the technologies they use. It is thus most useful for companies that rely on cold calling, cold emailing, and other multi-point marketing campaigns to generate and pursue leads.
Voila Norbert is another email lookup and verifier tool in the market that comes with an extensive, updated, and reliable database of B2B contacts to find and verify email addresses. It lets you identify and pick out invalid and incorrect email addresses from your lead list, thereby leaving you with a clean and accurate list of potential leads. It also helps you keep your sender score safe and positive by eliminating the chances of a message going undelivered.
How Do You Find the Best Leads?
Yes, lead finder tools are your best bet to find qualified leads ready to buy from you, but before you start, you need to know who your ideal customers are. Once you do, you can set the right criteria to get the best value out of these tools.
So let's talk about defining your ideal customer persona or ICP.
An ideal customer profile defines the perfect customer for the solutions offered by your organization. If done properly, an ICP can help characterize the problems you're solving for, connect your product/service capabilities with what consumers want, and contribute to building a robust strategy for product or service updates in the future. Here are some attributes that can help you define your ICP:
Budget: What is the lowest cost at which you can allow your customers to access your products or services?

Industry: What does your ideal customer do? Is there any specific function in an industry that your product or service offers solutions for?

Demographics: What age, gender, or geographic location does your ideal customer belong to?

Legal stipulations: Are there any conditions that prevent you from working with certain customers?
You can start with these criteria and narrow it down until you find a class of consumers who would be more receptive to your marketing campaigns and target them for conversions. This way, you will not be operating on a "spray-and-pray" approach, and it is guaranteed to bring you better results.
There is another way to increase your chances of generating qualified leads, and this does not involve the use of any third-party tools at all. We are talking about creating content. The right content communicated to your target audience through the appropriate promotional channels can do wonders for attracting the right prospects to your business.
Here are five promotional channels that can help you find the right leads for your business:
Blogs: Blogs can help you advertise your products to potential customers, enlighten them on why the solutions you offer are the best on the market, and entice them to respond to your call to action. You might, for instance, start a blog on the value social media has for brands and ask companies to fill out a contact form so you can get in touch with them if they're interested in your marketing services.
Emails: Email enables you to communicate with prospects who have already interacted with your business to develop content that piques their interest, and to invite them to your landing pages. You can create a plan to reach out to both new and past customers in order to have a variety of leads.
Social Media: Social media platforms give you a medium where potential customers can engage with your content, view your products, and learn more about your brand and its values. Presence on social media helps you humanize your brand. You can create a narrative-based social media content strategy that engages your audience directly and helps them comprehend your call to action for their benefit.
Choosing the right promotional channels is also essential to finding the right leads through this process. For this, you need to perform market research. Your blogs must be SEO-optimized such that your website ranks on SERPs and draws in potential customers looking for the solutions you talk about there. For social media, you need to figure out which channels your prospects like to hang out on. For example, B2B businesses and their stakeholders are more active on LinkedIn and Twitter, while B2C businesses can acquire way more customers from Instagram.
Bottom Line
Needless to say, all of the above 8 lead finder tools offer the best features to augment your lead generation strategies. However, choosing one out of these would be your judgment call, as you need to consider your organizational and team needs along with your unique business model in your decision. You might also need to pick a combination of tools as different tools offer different solutions. If you want to know more about Salespanel, please get in touch with us.
Sell more, understand your customers' journey for free!
Sales and Marketing teams spend millions of dollars to bring visitors to your website. But do you track your customer's journey? Do you know who buys and why?
Around 8% of your website traffic will sign up on your lead forms. What happens to the other 92% of your traffic? Can you identify your visiting accounts? Can you engage and retarget your qualified visitors even if they are not identified?