14 Best Sales Prospecting Tools For B2B Businesses
Reports suggest that more than 40% of sales professionals find B2B sales prospecting to be the most challenging part of their job. It comes as no surprise though as it is indeed difficult to consistently find prospective customers that are interested in your products and services, and would make at least one purchase in course of time.
This is why businesses often resort to using automation solutions for different processes to simplify their tasks.
Many companies often make the mistake of adopting complex solutions that promise to create wonders in theory, but in practice, actually wear you down.
The key is to deploy the right set of sales enablement products for your businesses; scalable and flexible, ones that would suit your business model perfectly, and ones that bring the right features for your team.
14 best sales prospecting tools for B2B businesses
Below are 14 of the most efficient software solutions covering different aspects of sales prospecting including lead generation, email marketing, website, user analytics, outreach, and more.
Salespanel
While Salespanel is not a sales prospecting-focused tool, it is a sales and marketing enablement product. For prospecting and lead generation, Salespanel helps you identify high-quality accounts that visit your website without signing up. It also helps you capture leads from different acquisition channels and enrich them with sales data.
It uses firmographic and behavioral analytics to assess the quality of the leads and helps you prioritize the ones that match your qualification criteria. Based on this information, you can further plan more personalized outreach techniques to derive the best results.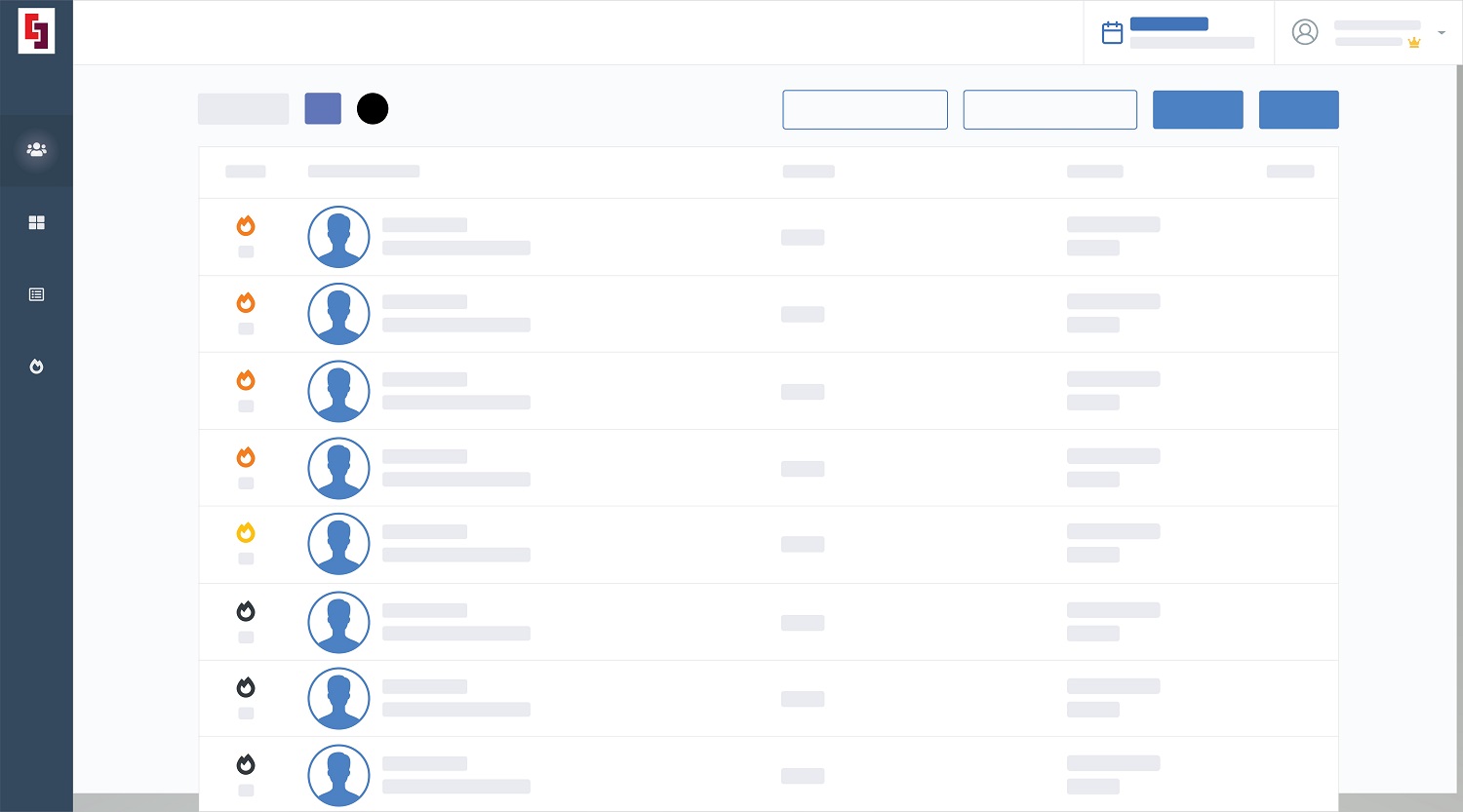 Aero leads
Aeroleads is another lead generation solution that comes with an easy-to-use Chrome extension, with which you can find accurate and reliable email addresses of contacts straight from LinkedIn or from any other tool such as CrunchBase. You can also determine contact details for leads by uploading the company name and export the data in multiple formats for your business, integrate your database with other sales automation tools or CRM and do more.
Find That Lead
Find That Lead is an all-inclusive email verifier and sales prospecting tool that provides several features to find and verify email addresses, analyze the quality of leads and build campaigns. It also allows you to choose and pick out leads from various segments of audiences and scans social media pages including LinkedIn to identify new qualified leads.
Prospect.io
Prospect.io features an integrated email finding, verifying, and sales automation system where you can not only find complete multi-point contact details of prospects, but also organize them effectively, build accurate email lists and create segmented drip campaigns based on the lists. It also provides workflow automation features and reporting features to help you automate your process and monitor results.
Voila Norbert
Voila Norbert primarily offers an efficient email finder and verifier. With a claimed 98% accuracy, the solution acts as a reliable source of professional email addresses using which you can build full blown lists to run campaigns. Apart from that, it also offers PR features to reach out to the masses in case of new product launches, recruiting features to hire the right talent and content marketing features to make an impact with content.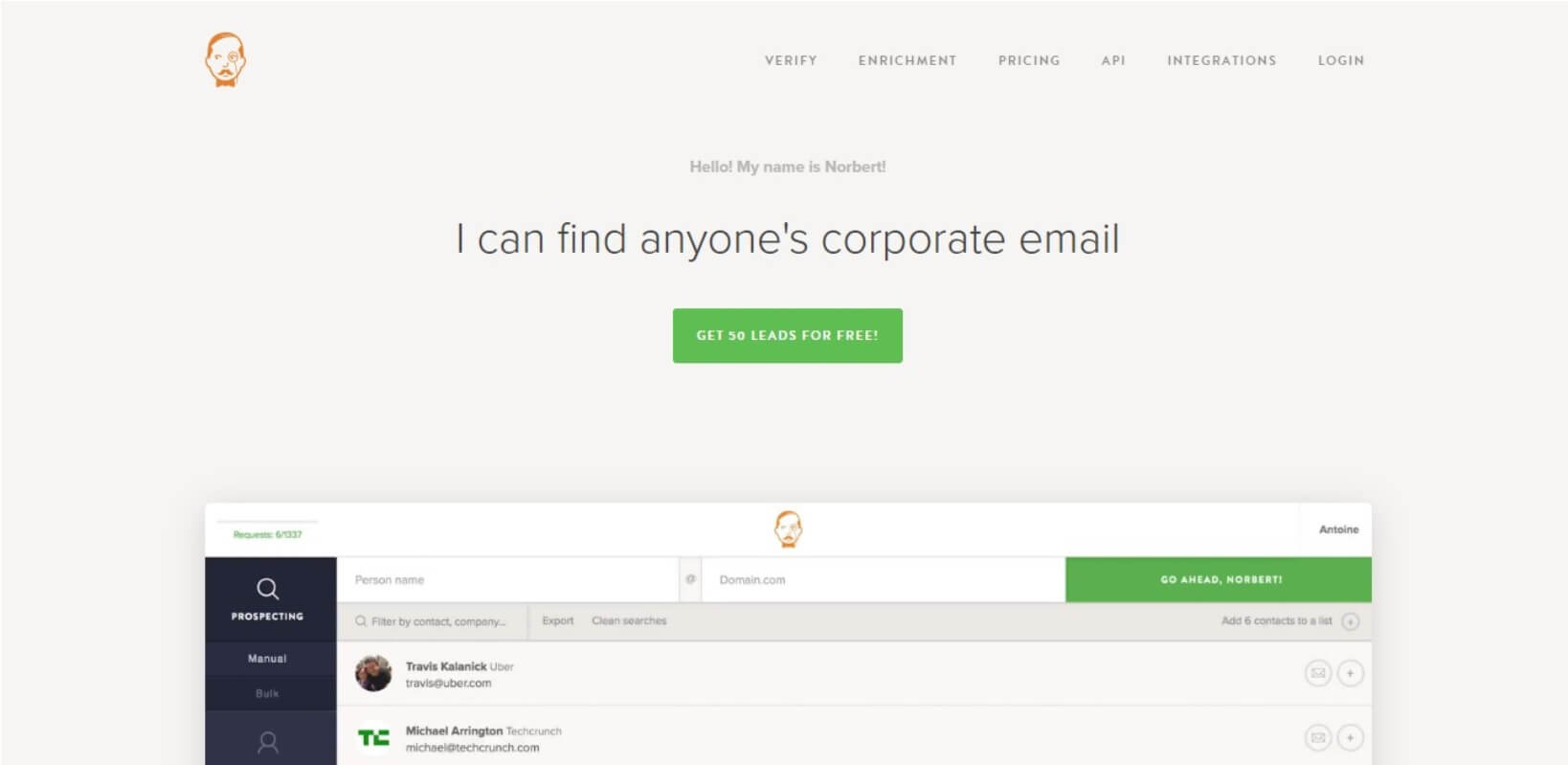 LinkedIn is a god-tier social media platform for B2B sales. Most B2B businesses and their employees who have a social presence hang out on LinkedIn to promote themselves and network with peers. Your leads provide every B2B detail you need to Linkedin and LinkedIn gets this information to you via the Sales Navigator. Need a list of CTOs from Manufacturing companies who have an employee count of more than 500? LinkedIn has you covered.
LinkedIn can be used in association with another prospecting tool to get the desired results.
Lemlist
Lemlist is a powerful email automation and list-building tool that offers amazing capabilities to create drip campaigns, build segmented and intelligent lists of subscribers, develop attractive and personalized emails and send them out to customers at the right times. It also provides effective engagement tools to improve your communication and build better relationships.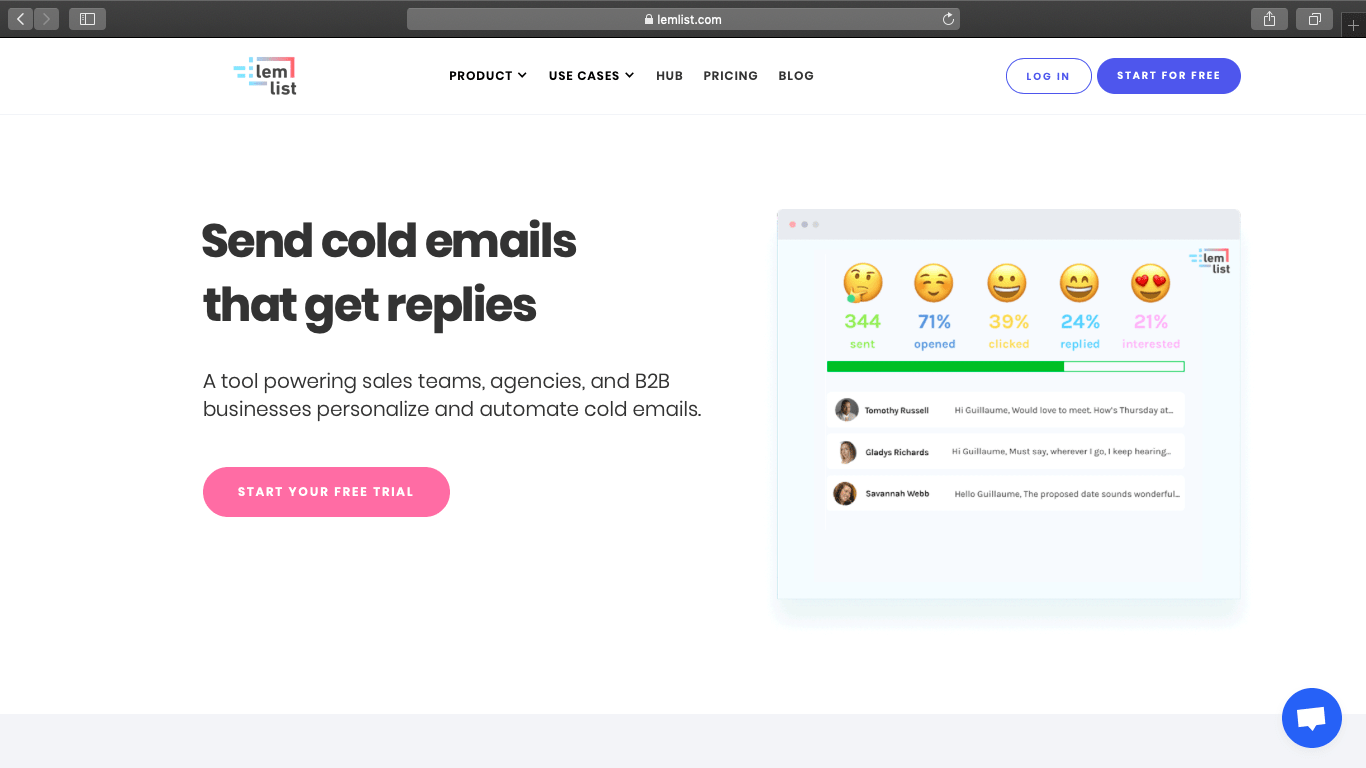 Skrapp
Skrapp is a popular B2B email finder and lead extractor that offers top-notch features including a handy chrome extension with which you can verify company emails on the fly. It integrates with solutions like LinkedIn Sales Navigator to provide reliably verified email addresses of prospects in a matter of milliseconds. It also lets you identify and contact the right decision-makers in companies with just the domain name.
Snov.io
Snov also comes with email finding and verification features like other prospecting tools and also email marketing automation features to enhance engagement and boost conversions. Snov provides research features to gauge the quality of company leads and capabilities to sync your effort across multiple platforms to maximize benefits.
Hunter.io
Hunter is an efficient and 99% accurate email verification tool that helps find and verify professional email addresses of prospective customers. It provides a domain search tool, an email finder as well as a unique author finder tool where you can find the authors of authentic articles online.
Expandi
Expandi is a sales automation software designed primarily to be integrated with LinkedIn. It helps create hyper-personalized winning email campaigns to connect with subscribers on a closer level. It also provides powerful insights to improve effectiveness, segmentation features to further personalize and organize subscribers efficiently.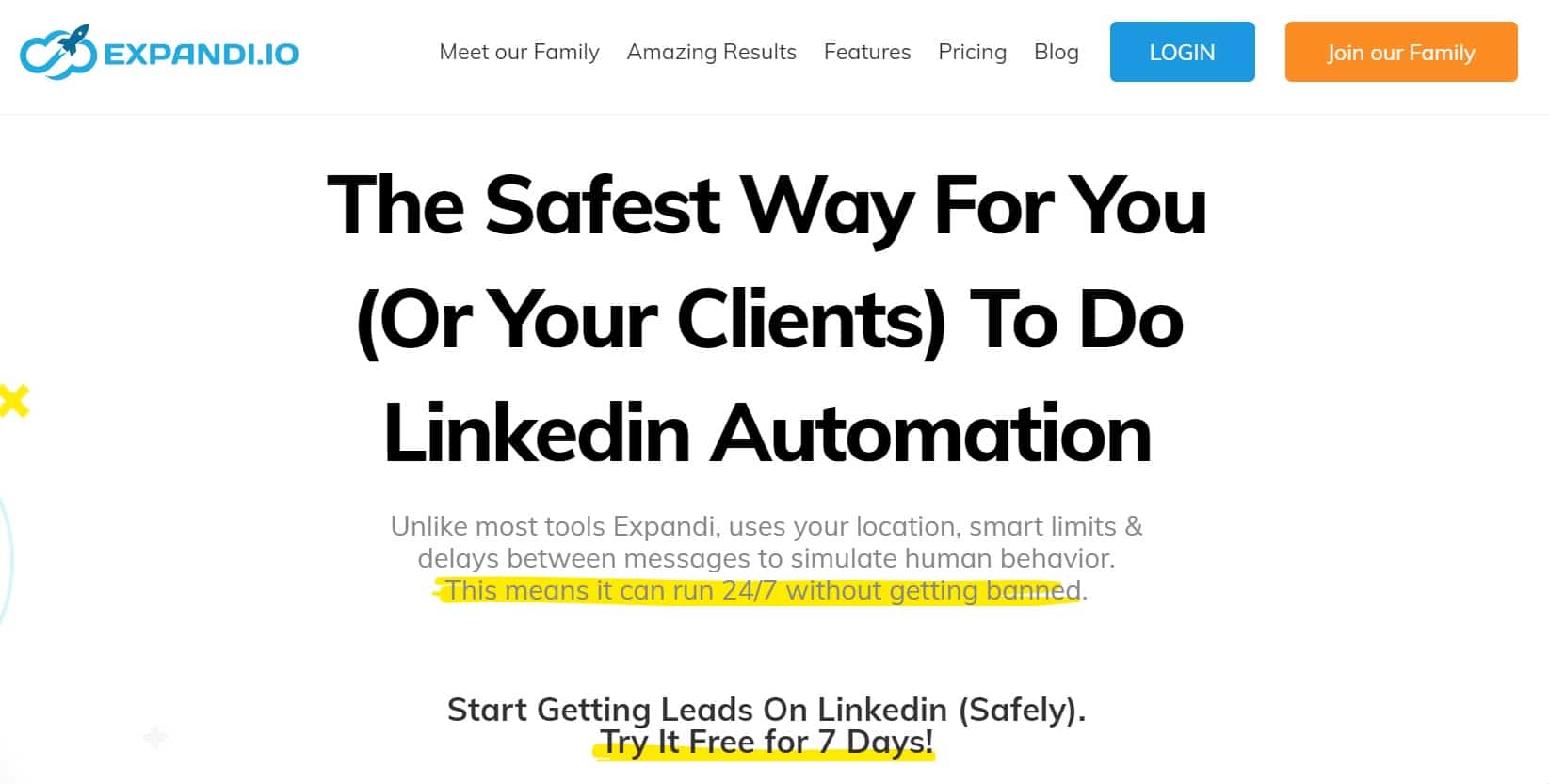 Owler
Owler is very different from every other tool on the list. It is essentially a social listening tool that helps gain insider information on community conversations happening across industries. It helps attain general public and private opinions on a range of subjects, identify market gaps and in turn take action proactively to launch new products.
Close
Close is an all-around marketing and sales prospecting platform that comes with customer relationship management, email marketing solutions along with cold and warm calling features. It also offers ample customization features to improve flexibility, interesting onboarding provisions, and import capabilities. If you are looking for a full package, Close is something to look out for.
ActiveCampaign
ActiveCampaign is an email automation software and B2B prospecting tool that also comes with CRM capabilities. It provides an excellent drip campaign builder, audience segmentation features, CRM automation features, and prompt customer support features to help you sell better.
Bottom line
Sales prospecting software solutions as mentioned before are meant to make your job easier in terms of automating redundant workflows, enabling quick and prompt conversations, processing information, redressing customer complaints, and facilitating efficient lead generation. The 14 solutions above offer amazing benefits in multiple aspects of sales and marketing and allow you to scale seamlessly and powerfully ahead.
Sell more, understand your customers' journey for free!
Sales and Marketing teams spend millions of dollars to bring visitors to your website. But do you track your customer's journey? Do you know who buys and why?
Around 8% of your website traffic will sign up on your lead forms. What happens to the other 92% of your traffic? Can you identify your visiting accounts? Can you engage and retarget your qualified visitors even if they are not identified?